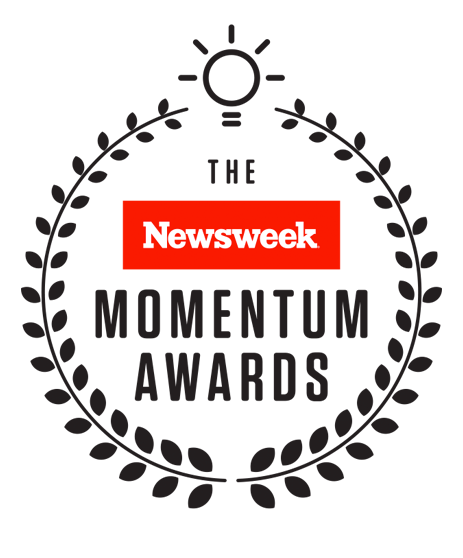 World's Smartest Cities - The Newsweek Momentum Awards
We descended the trees and effortlessly organized into groups, due to the communal disposition of the human spirit. When the sun disappeared beyond the horizon, it was safer to live together. Agriculture and trade routes allowed settlements to flourish and prosper. Bound by social, practical, and economic desires, what set forth from our nascent cities was a grand momentum to forever innovate, for perpetual progress and connection in the places we inhabit. As society grew, so did its erected walls. Those walls turned into towers, which are now buildings that extend into the sky.
Today, over half of the world's population lives in a city or urban area. This number will exceed 68% by 2050, according to UN estimates. Cities are architectural triumphs where the vibrancy of life sparks daily. They are pillars of human achievement, and bulwarks to the chaotic natural world. Though too like the natural world, they are places of hardship and inequality. But for the first time, with the advent of incredible new technologies, our cities are becoming unspeakably "smart," where digital intellect crossed with human compassion helps actualize the world we care to dream. We're seeing the upswing of momentum; of technology, mobility, and design.
These are the cities taking action, whose initiated projects are enacting real change. Whether it's integrating sustainable infrastructure, taking savvy approaches to micromobility, or using big data analytics to inform legislative policy for the betterment of all, each city is doing something bold and unique that is leading us into the land unknown.
As part of the 2019 Momentum Awards, Newsweek is proud to present the World's Smartest Cities.
---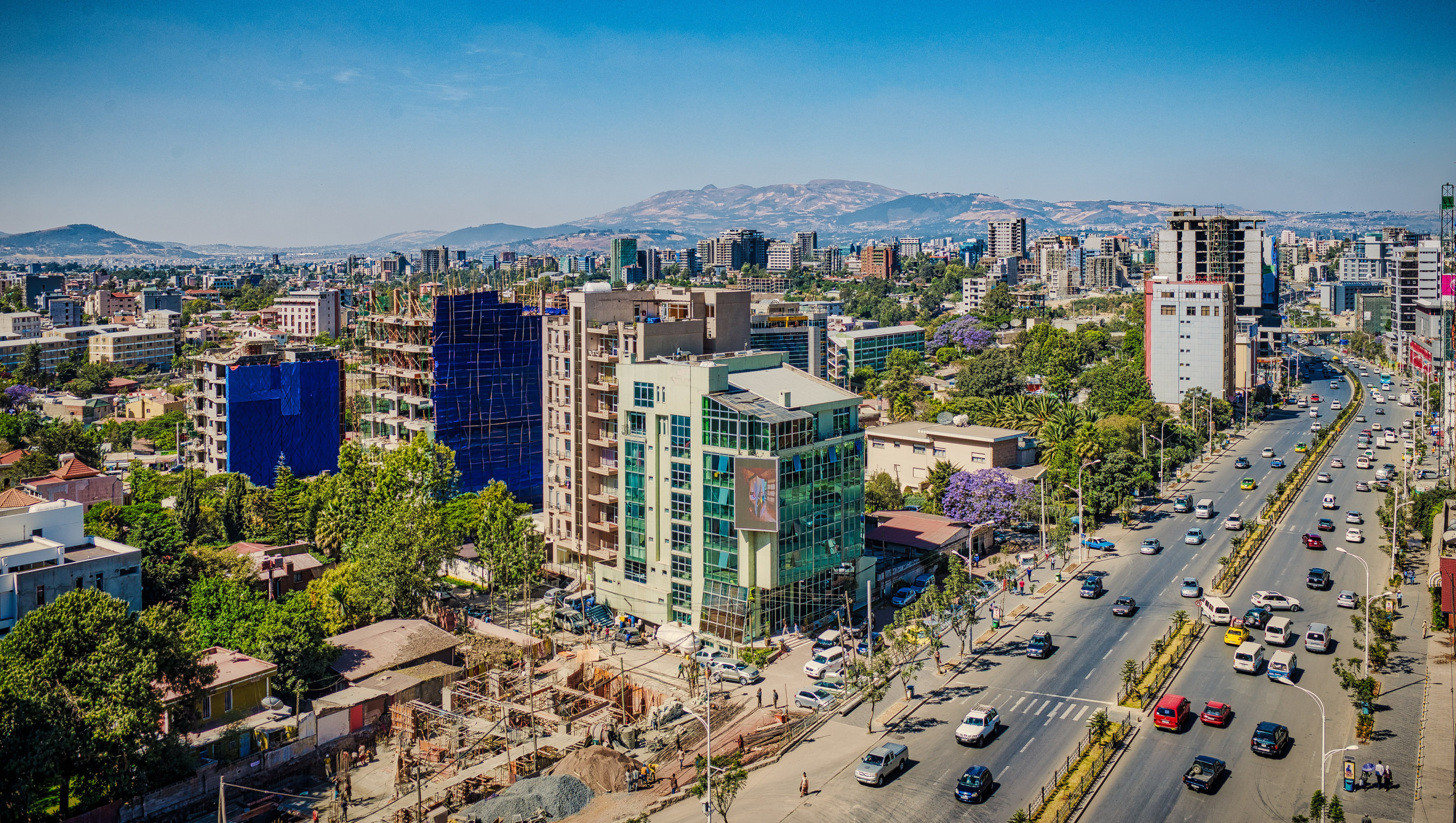 Addis Ababa, Ethiopia
Emad Aljumah/Getty
Addis Ababa, Ethiopia
Addis Ababa, Ethiopia's capital in the highlands, is taking progressive steps towards mobility and transforming their transportation system. Addis Ababa is constructing trams and building metro trains across the city to diversify transportation options for the public. In 2017, Africa unveiled its first-ever 'smart parking' system' in the Ethiopian capital, in an effort to reduce urban congestion and parking problems in the city. Addis Ababa's light rail is expected to help mitigate carbon emissions from transport and reduce travel time for commuters. The Ethiopian government has been working to ensure that its citizens will benefit from a modern, low-carbon transport system.
---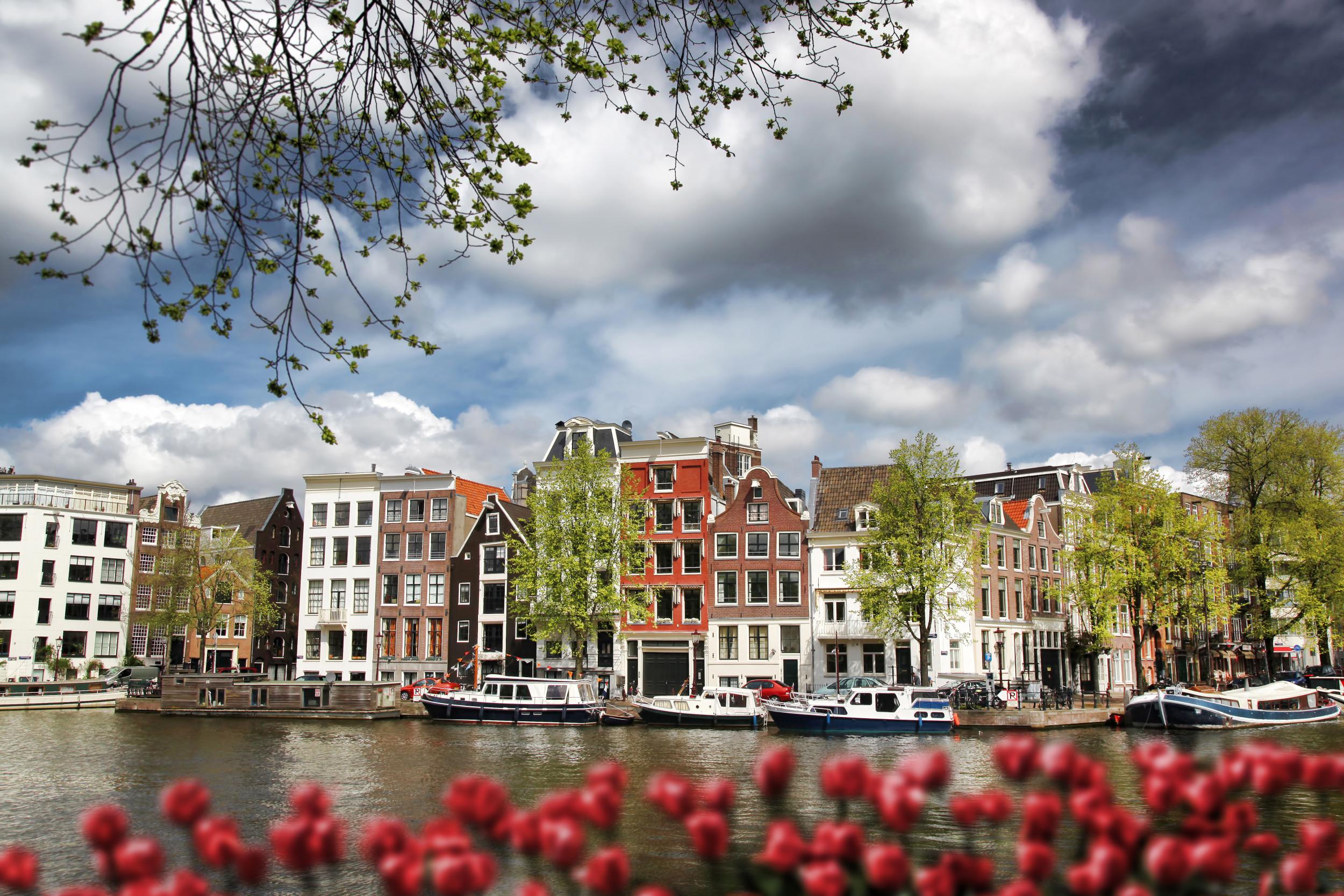 Amsterdam, The Netherlands
extravagantni/Getty
Amsterdam, The Netherlands

Amsterdam is one of the world's leading smart cities, having implemented over 150 functioning projects in green energy, mobility, citizen engagement, and urban planning. Amsterdam Smart City (ASC) was launched in 2009 by Amsterdam's local government to build and test projects to fulfill their sustainable growth goals, seeking to become the world's smartest city. ASC is an online platform where citizens, government and businesses can build and test smart city projects. They city is heavily focused on using information technology and a data-drive city management approach.
---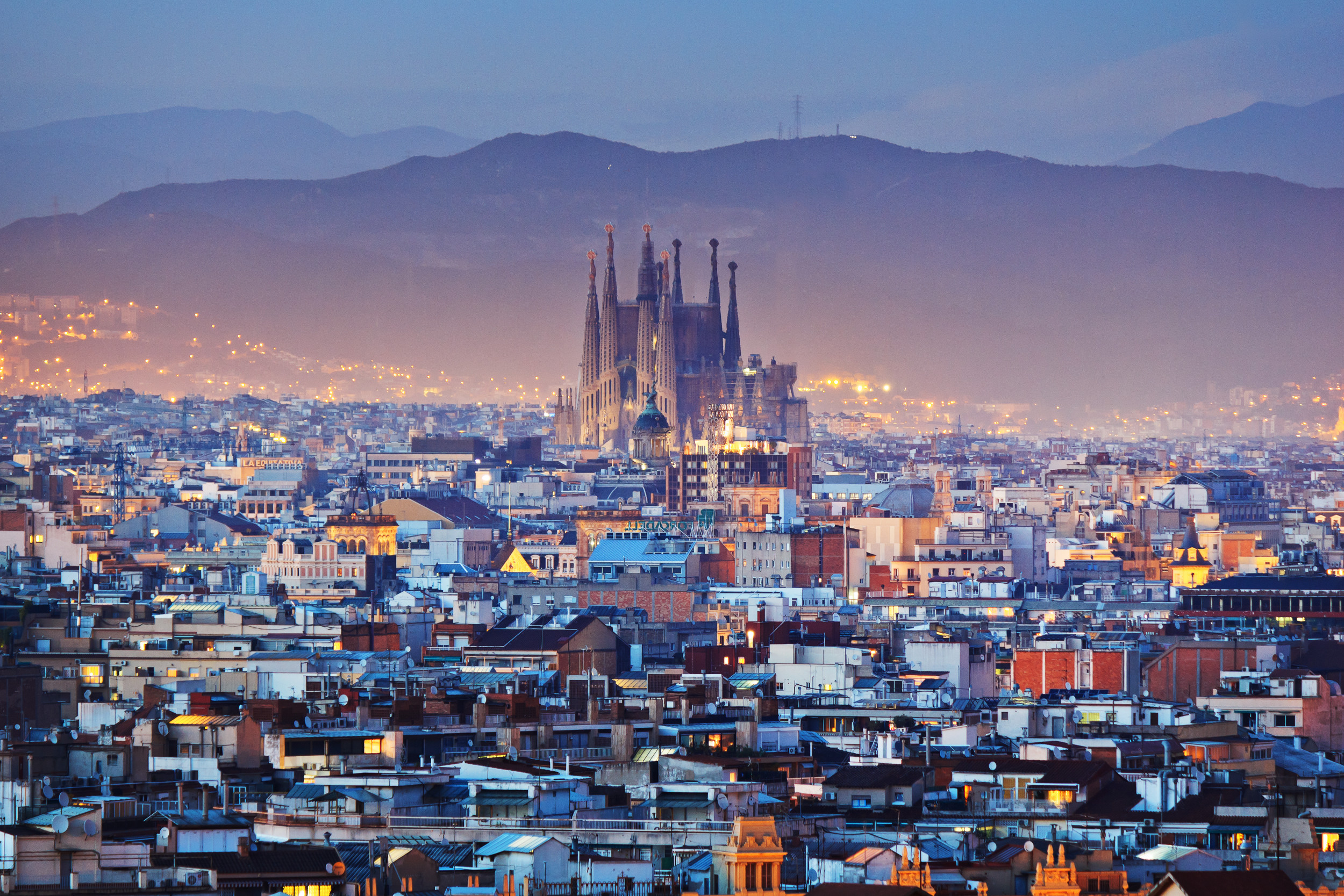 Barcelona, Spain
kanuman/Getty
Barcelona, Spain
Barcelona began their smart city strategies in 2013 in an effort to become the first smart city in Spain. Barcelon's strategies are aimed towards using new technologies and infrastructure. To name a few of their efforts, the city has implemented smart sensor systems, smart lighting technology, and a smart waste disposal system. The city also has a prominent hybrid bus system and a bike-sharing service.
---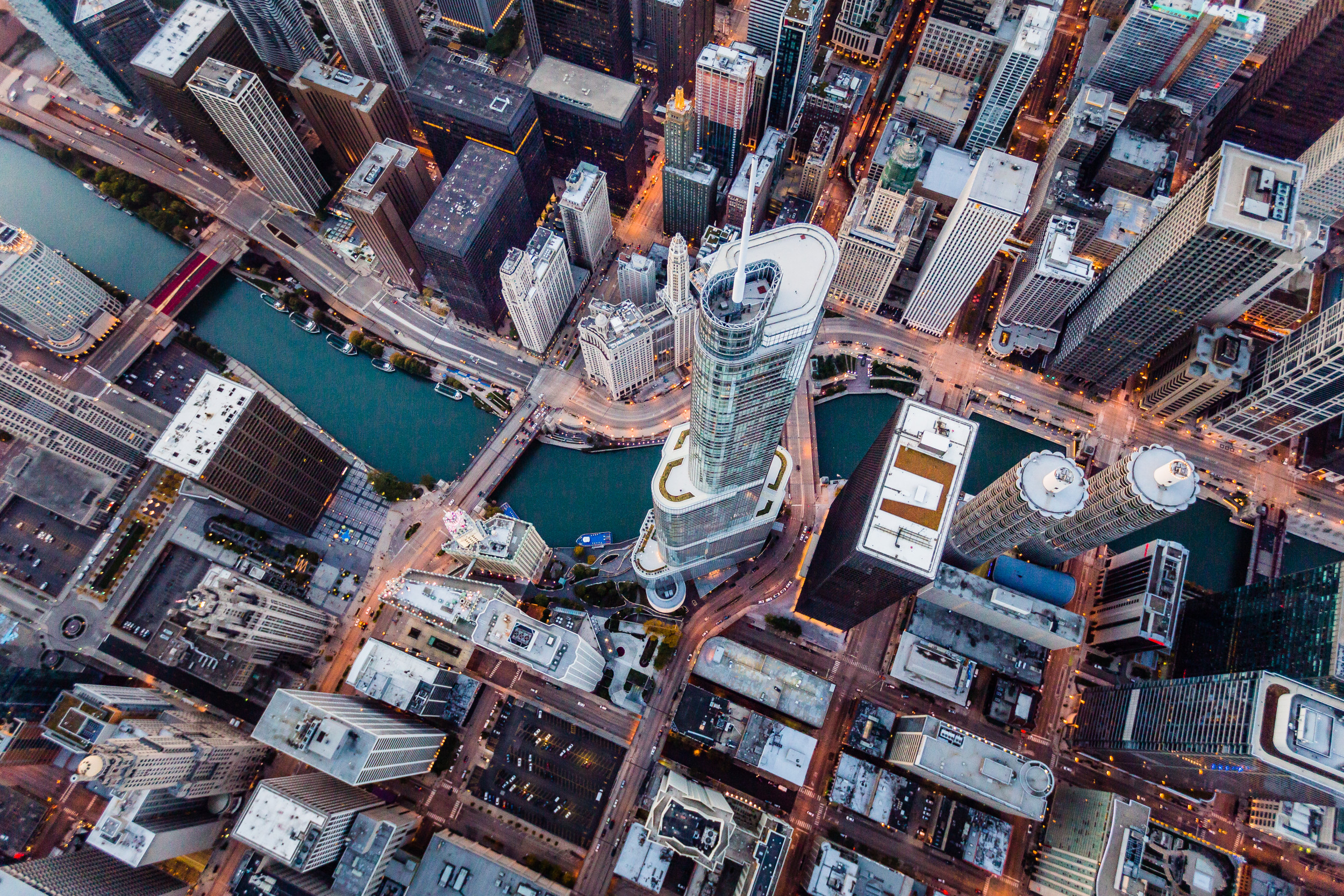 Chicago, Illinois
Planet Unicorn/Getty
Chicago, Illinois

Chicago ranks in the top five smartest cities in the United States according to the 2019 EasyPark Smart City index, and is one of Meeting of the Minds Top 10 Walkable Cities. The city has a long history of urban innovation, and is now a leader in smart city technology. One of Chicago's largest smart city initiatives is the installation of 270,000 smart street lights that quickly pay for themselves by saving energy and millions in maintenance. The City of Chicago is ranked Alpha on the smart city world ranking and found to be the eighth smartest city worldwide and third in the US according to a recent study in the Journal of Urban Technology.
---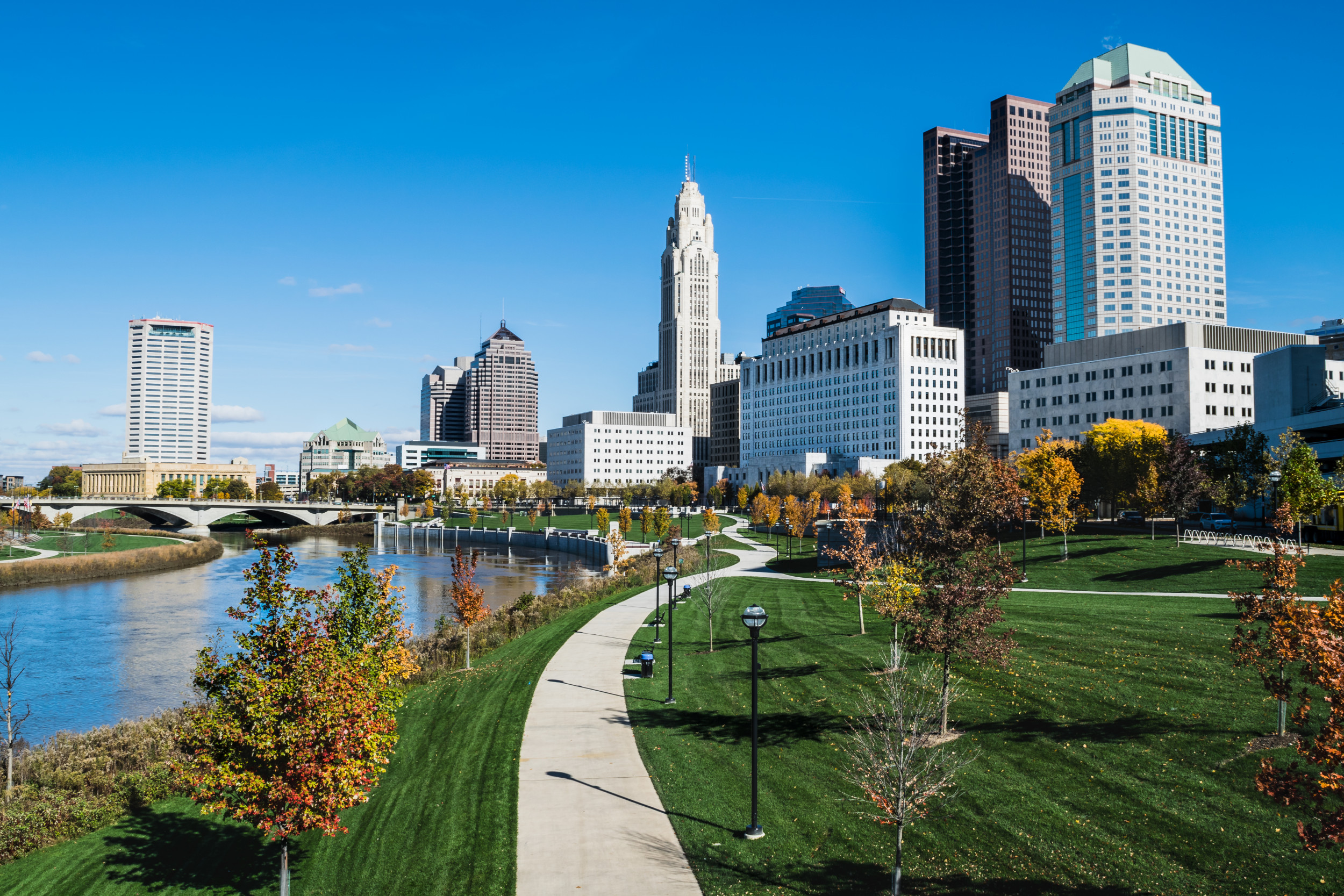 Columbus, Ohio
Sean Reid/Getty
Columbus, Ohio

The city of Columbus won the Department of Transportation's (DOT) Smart City Challenge for 2018, securing a grant of $40 million. After winning the smart city challenge, the city spent the last year on a solid 15 smart city projects. To name a few: Smart Columbus Operating System ­– a web-based data platform to serve as the single point of data collection and distribution for smart-city efforts; Connected Vehicle Environment ­– the installation of 3,000 units in vehicles and at 175 intersections that enable cars to connect with one another and with city infrastructure; Smart Mobility Hubs ­– single points of access for transportation that include WiFi, trip planning kiosks and pick-up/drop-off points for multiple modes of transportation; Connected Electric Autonomous Vehicles ­– six electric autonomous transit shuttles in the Easton neighborhood.
---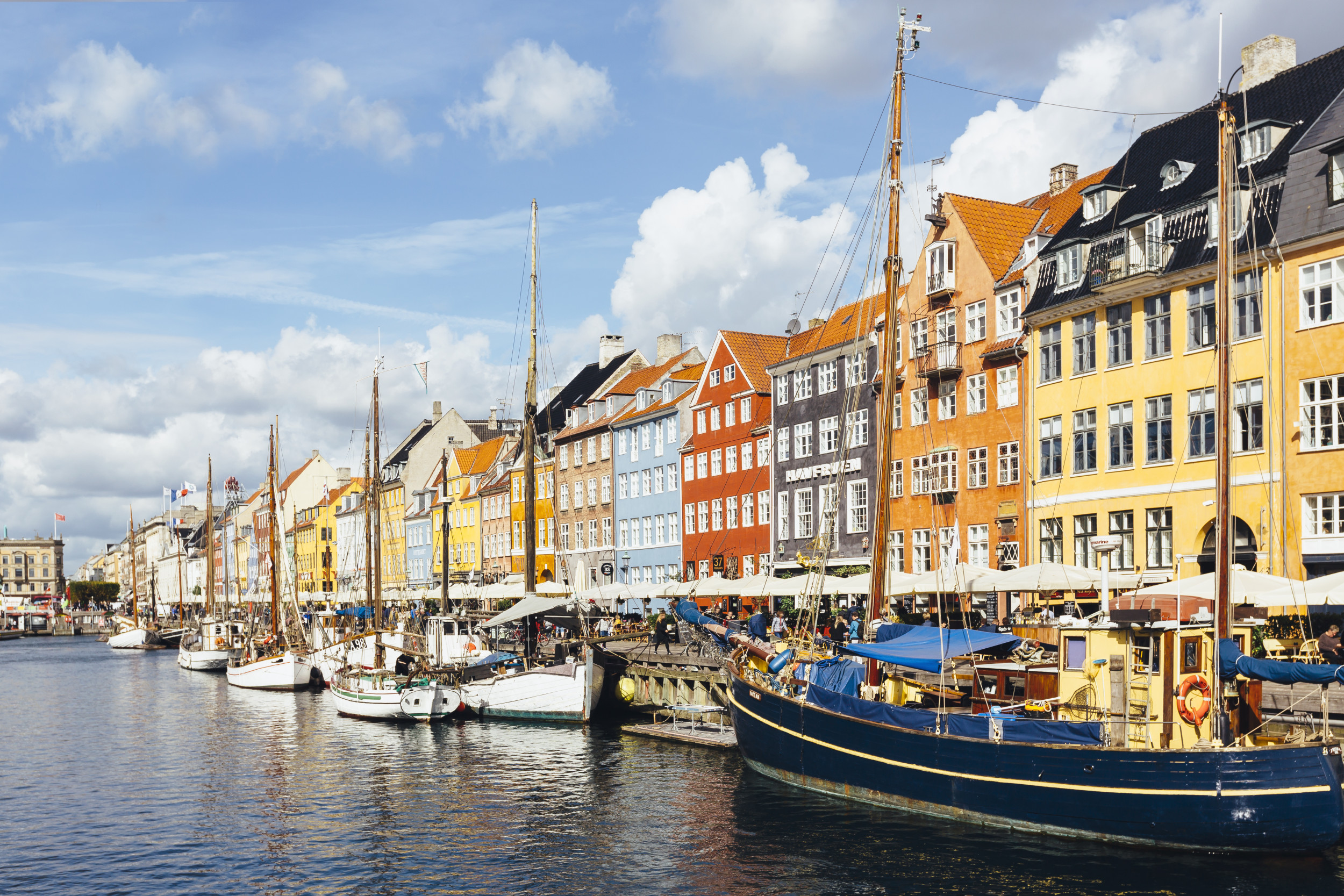 Copenhagen, Denmark
Alexander Spatari/Getty
Copenhagen, Denmark
Intelligent and innovative urban design is a hallmark of Copenhagen's smart city prowess, along with their Big Data collection and practical utilization. Copenhagen works to deemphasize citizen reliance on cars. Copenhagen's "Strøget carfree zone," is one of the longest pedestrian shopping areas in Europe that is inhabited solely by walkers and bikers. Copenhagen's project "Connecting Copenhagen" is one of the most effective smart city projects in the world. It's a platform that enables data collection from people and devices. Massive amounts of public and private data is aggregated in a single app to show how public space is used, how people move within it, and how that can aid design.
---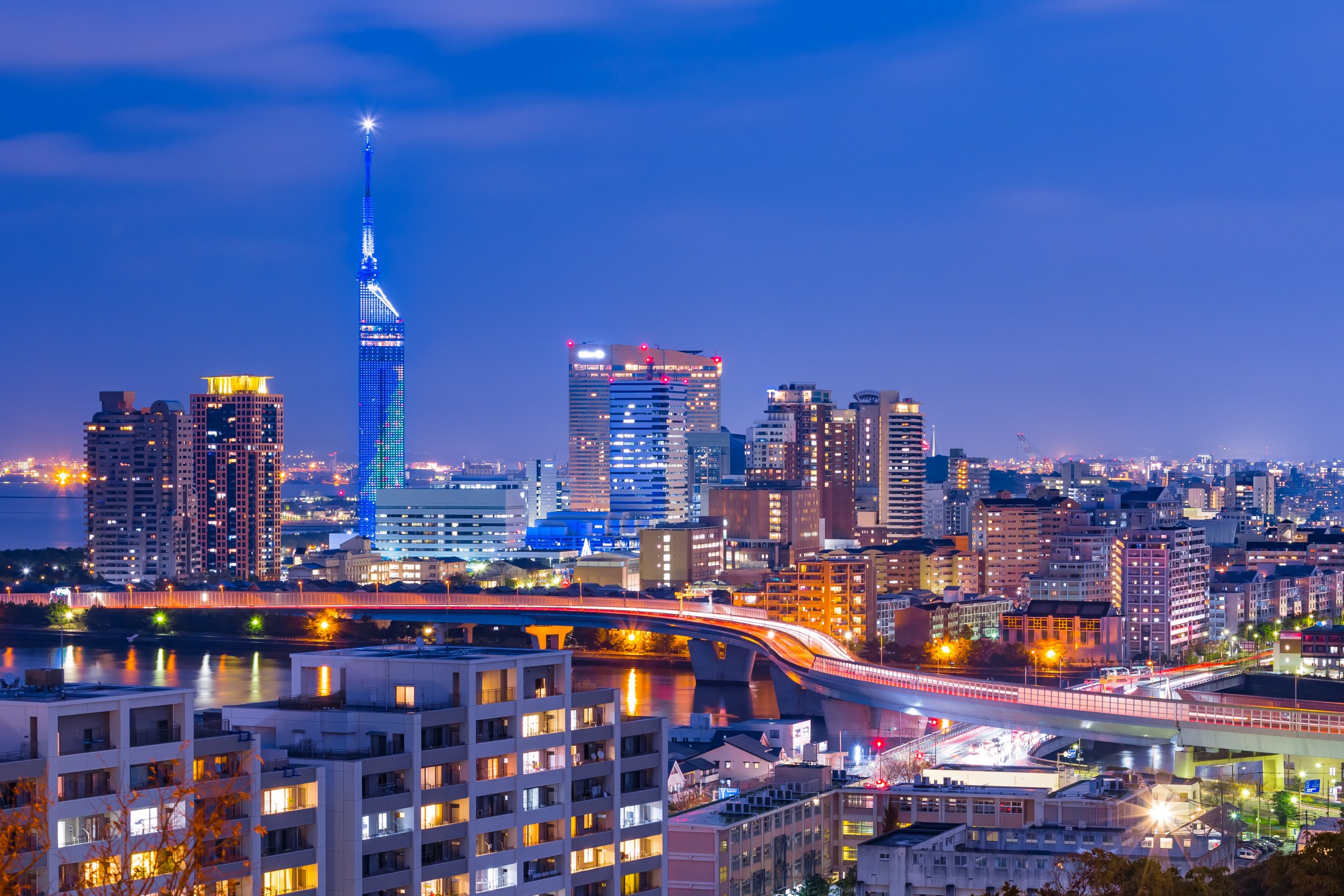 Fukuoka, Japan
orpheus26/Getty
Fukuoka, Japan
Fukuoka is a city on the northern shore of Japan's Kyushu Island. The city aims to bring together cutting-edge technology, innovative thinkers, and sustainable practices to create the largest smart city in Japan. Fukuoka city is one of the most livable cities in the world, is also the largest startup city in Japan. In 2014, the central government granted the Mayor of Fukuoka permission to designate the city as a "national strategic special zone" for start-ups, which has allowed the city to become a test-bed for innovation and technology. In an effort to create Japan's first smart city, Fukuoka launched "Fukuoka Smart East" which focuses on mobility, sharing, and wellness. To name a few projects the city has conducted - a demonstration of a delivery robot, a disaster evacuation drill demonstration, and DragonFly Pods, an autonomous mobility service.
---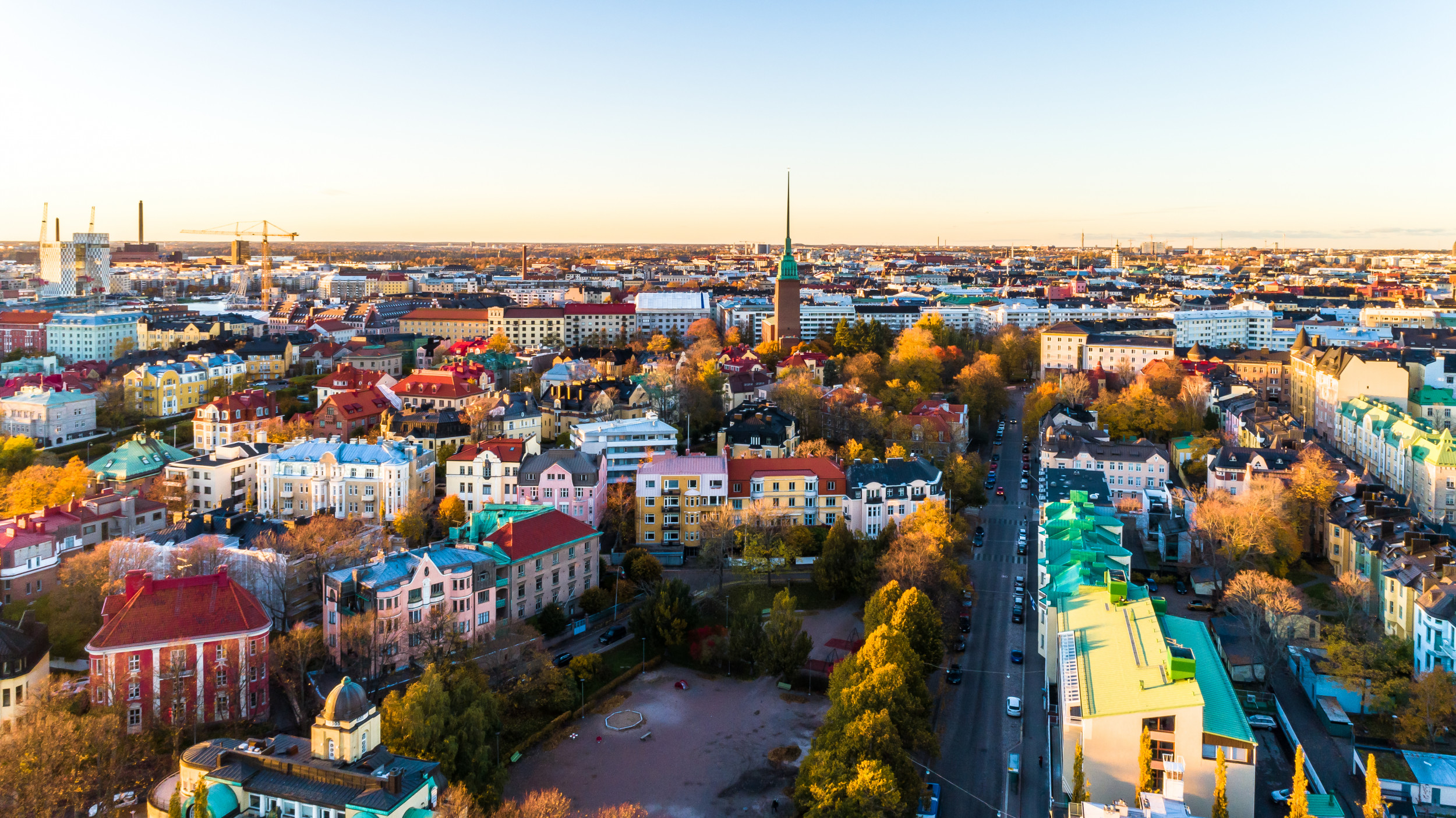 Helsinki, Finland
Subodh Agnihotri/Getty
Helsinki, Finland
Helsinki is on the forefront of smart mobility and electric powered mobility. Helsinki plans on implementing a serious 'mobility on demand' system that could potentially render private cars obsolete by 2025. Helsinki won first place as the world's best city for services categorised as Mobility-as-a-Service (MaaS) in a juniper research study. It is a fifth-ranked city that has a goal of becoming the "world's most functional city" by integrating citizen response into its planning. A city in the greater Helsinki area, called Kalasatama, is a "living smart city experiment," which has implemented IoT-linked street lighting systems and electric car/self-driving systems.
---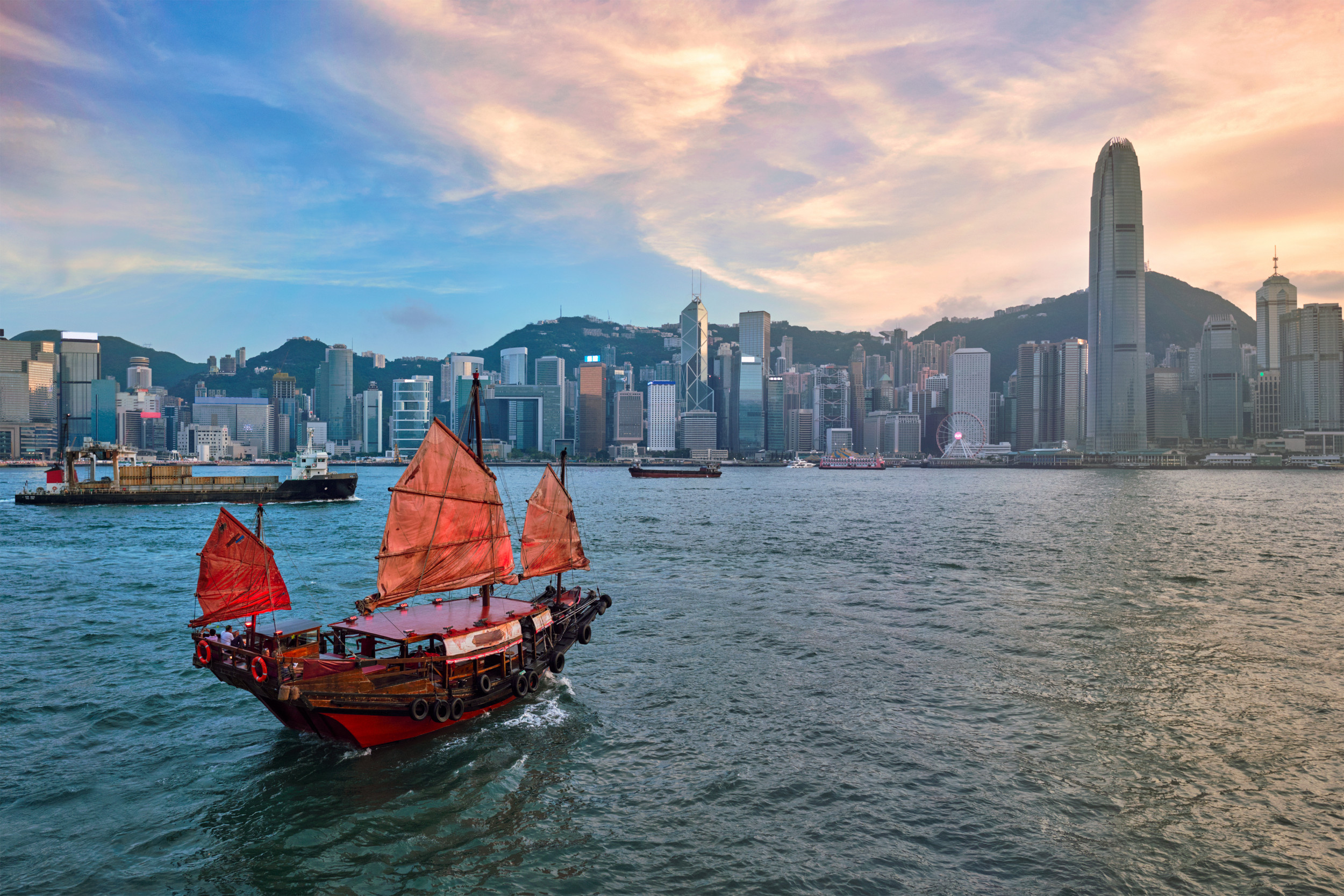 Hong Kong
f9photos/Getty
Hong Kong
Hong Kong has a long history of integrating surveillance technology into their transportation, notably, by the Hong Kong Intelligent Transport Systems (ITS). Hong Kong is also at the forefront of data collection and utilization. They are prominent users of facial recognition and identification technology, and are rolling out airport kiosks that use advanced facial recognition technology. The Hong Kong Productivity Council launched the city's first gerontechnology industry cluster - aiming to boost the city's elderly care industry and provide a better quality of life to seniors. As a shipping hub and port city, Hong Kong emphasizes smart tech in importing/exporting, like autonomous/automatic locks.
---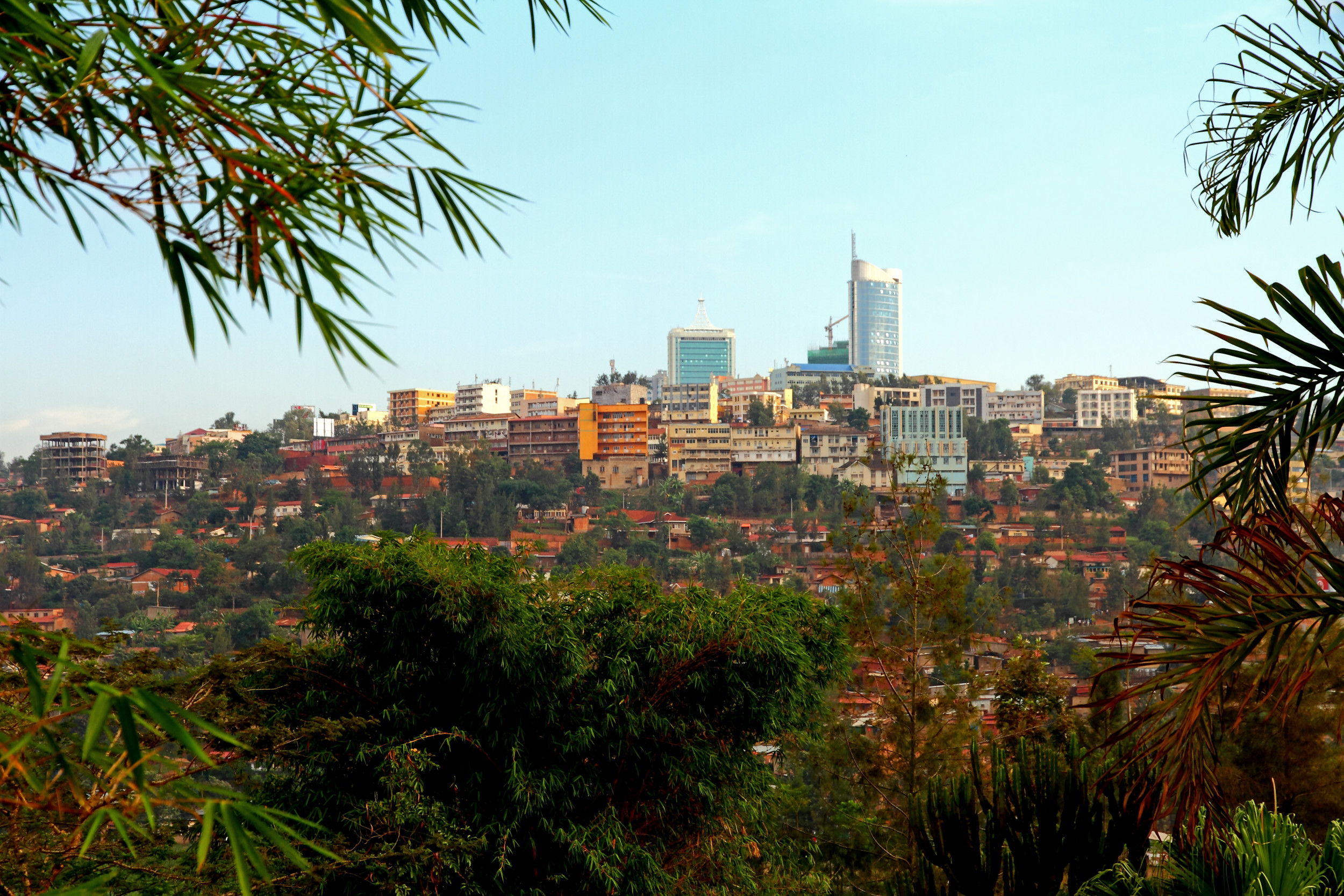 Kigali, Rwanda
RyanFaas/Getty
Kigali, Rwanda
Over the past five years, the Rwandan city of Kigali has made progress in undertaking smart city projects, becoming one of Africa's smartest cities, under the government's Kigali Masterplan 2040. To support the Smart Kigali initiative, the government launched the "Smart Rwanda Master Plan" which seeks to drive Rwanda toward a knowledge-based economy by the year 2020. "Innovation City," a Rwandan government project launched in May 2016, has led to the development of an extensive fiber-optic infrastructure that intends to deliver 4G LTE capability to more than 95 percent of citizens by the end of this year. The Irembo platform seeks to create e-government services to allow citizens to complete public processes online, such as registering for driving exams and requesting birth certificates. Kigali's Smart Neighborhood project, Vision City, creates a tech-enabled neighborhood with solar powered street lamps and free Wi-Fi.
---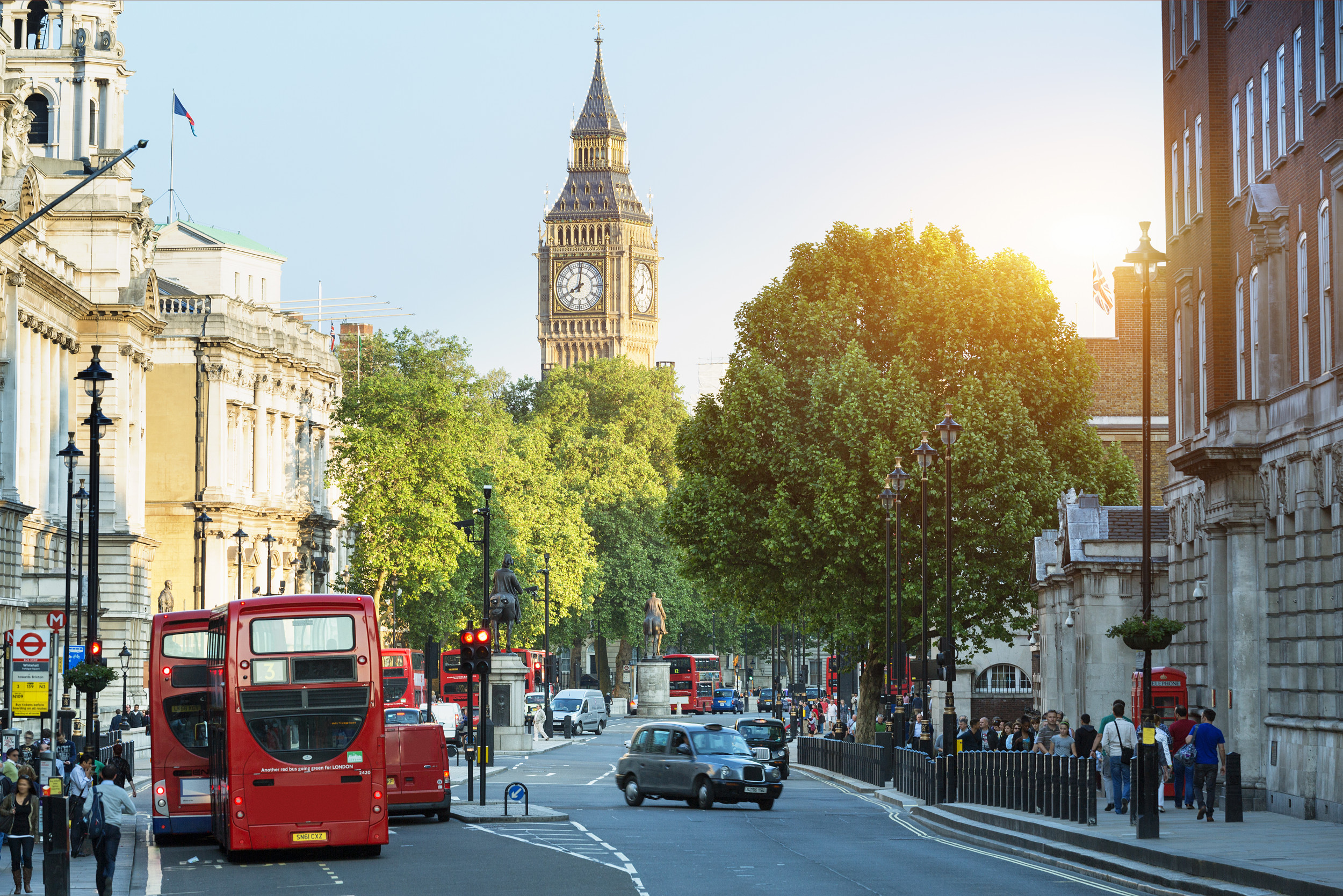 London, England
johnkellerman/Getty
London, England
The city of London has launched more than 20 initiatives to promote smart technology and data sharing. London is one of the leading pioneers in smart mobility, being the first city to implement a podcar system at Heathrow airport and use contactless payment cards for transportation. London's plans include achieving full fibre connectivity for all new homes and a 'hyper local' sensor network, which will create the world's most sophisticated air monitoring system in the UK capital. London is home to the most start-ups and programmers than almost any other city in the world and has an open data platform (London Datastore) that is used by more than 50,000 individuals, companies, researchers and developers every month.
---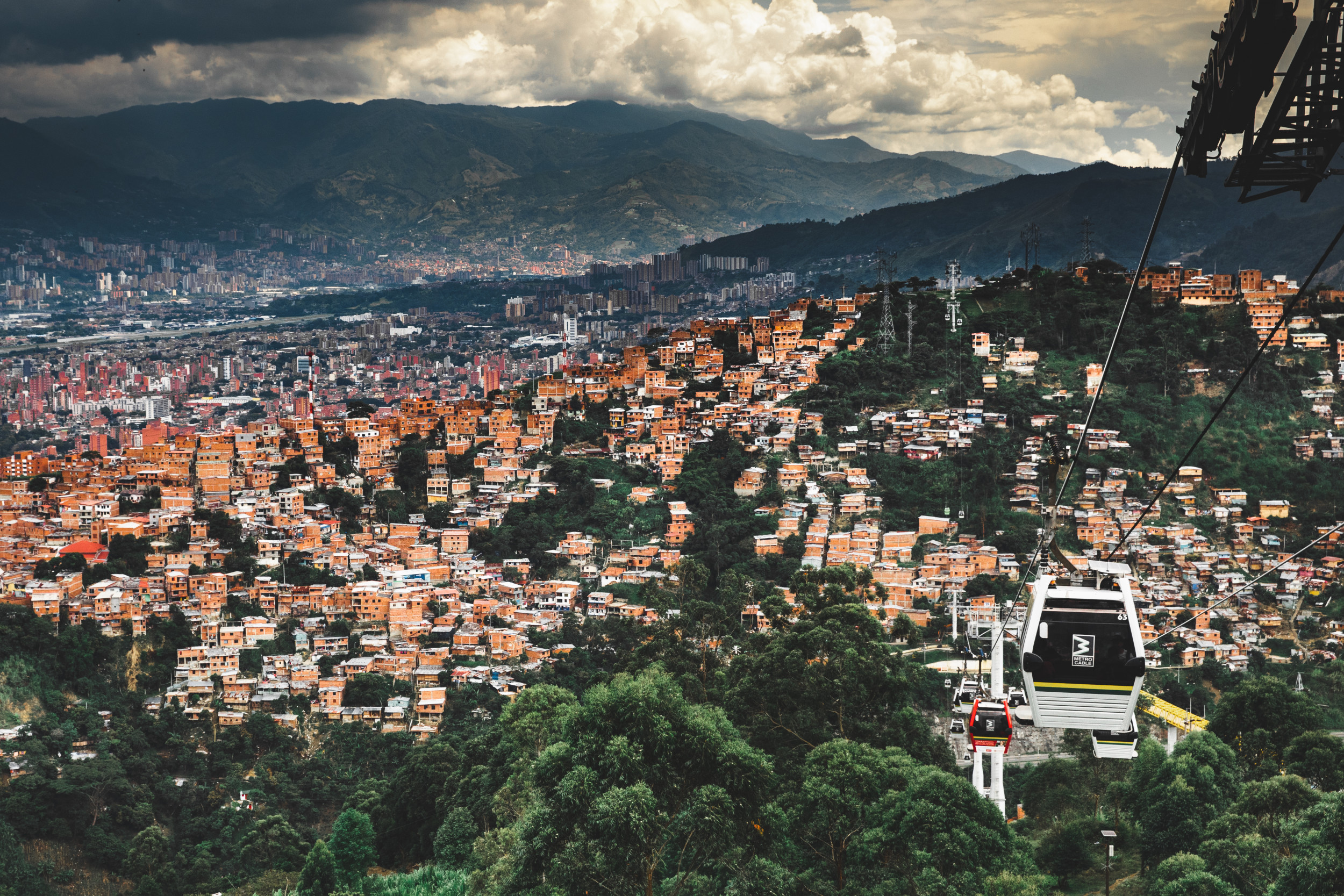 Medellín, Colombia
Charl Folscher/Getty
Medellín, Colombia
In 2013, Medellín was named "Innovative City of the Year" by the nonprofit Urban Land Institute—in partnership with the Wall Street Journal. Medellín is the second most populous city in Colombia, and used to be known as the world's most violent city. In 2004, Sergio Fajardo was elected as mayor and the city entered a new era. Medellin began a long process of urban and citizen transformation. Today, Medellin is the only city in Colombia that has a science, technology, and innovation plan, and the first city with a smart city-focused government plan. The Medellín Ciudad Inteligente (Medellín Smart City) program led by the government has implemented a series of initiatives aimed at technical and social innovation and technology. Projects include smart electrical grids, smart meters throughout the city, free Internet for over 340,000 citizens, and free workshops in low-income communities to improve digital literacy.
---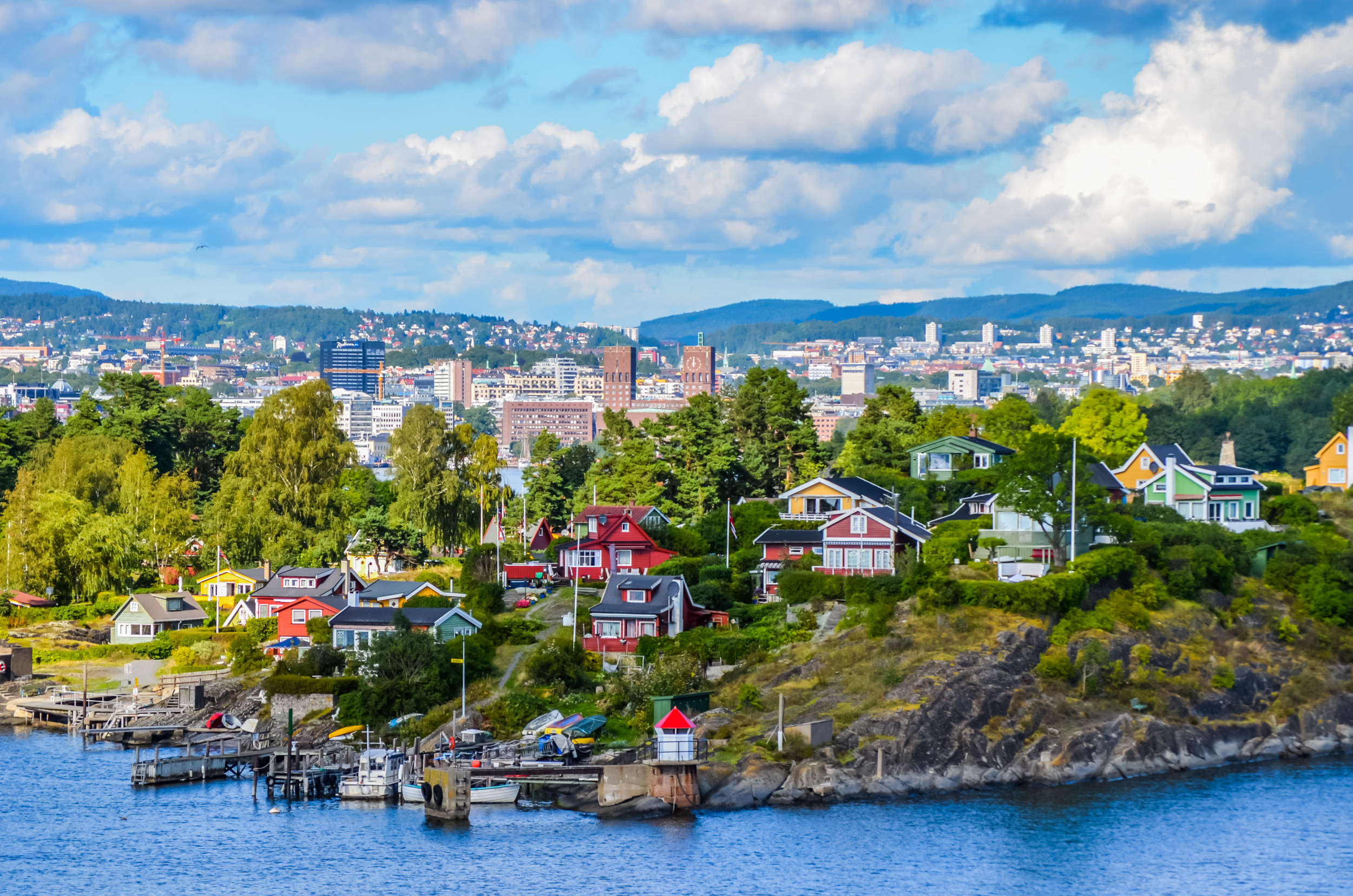 Oslo, Norway
Damien VERRIER/Getty
Oslo, Norway
Oslo is a leader in green mobility. The city of Oslo has become the 'Electric Vehicle Capital of the World' with 30% of all vehicles now sold in the city being electric. There is a heavy emphasis on biofuel and renewable fuels to power civic mobility. Oslo won the 2019 European Green Capital Award by the European Commision. The city plans to build an 'energy positive' smart city called OAC (Oslo Airport City) by 2022, that will be powered entirely by renewable energy, sell its surplus energy to surrounding communities, have autonomous vehicles only run on electricity, incorporate high-speed light rails, and have technology like auto-lighting on streets and smart-tech for waste. Oslo implemented a "toll ring," which taxes cars and reinvests the money into public transport. Electric vehicles are exempt from these tolls.
---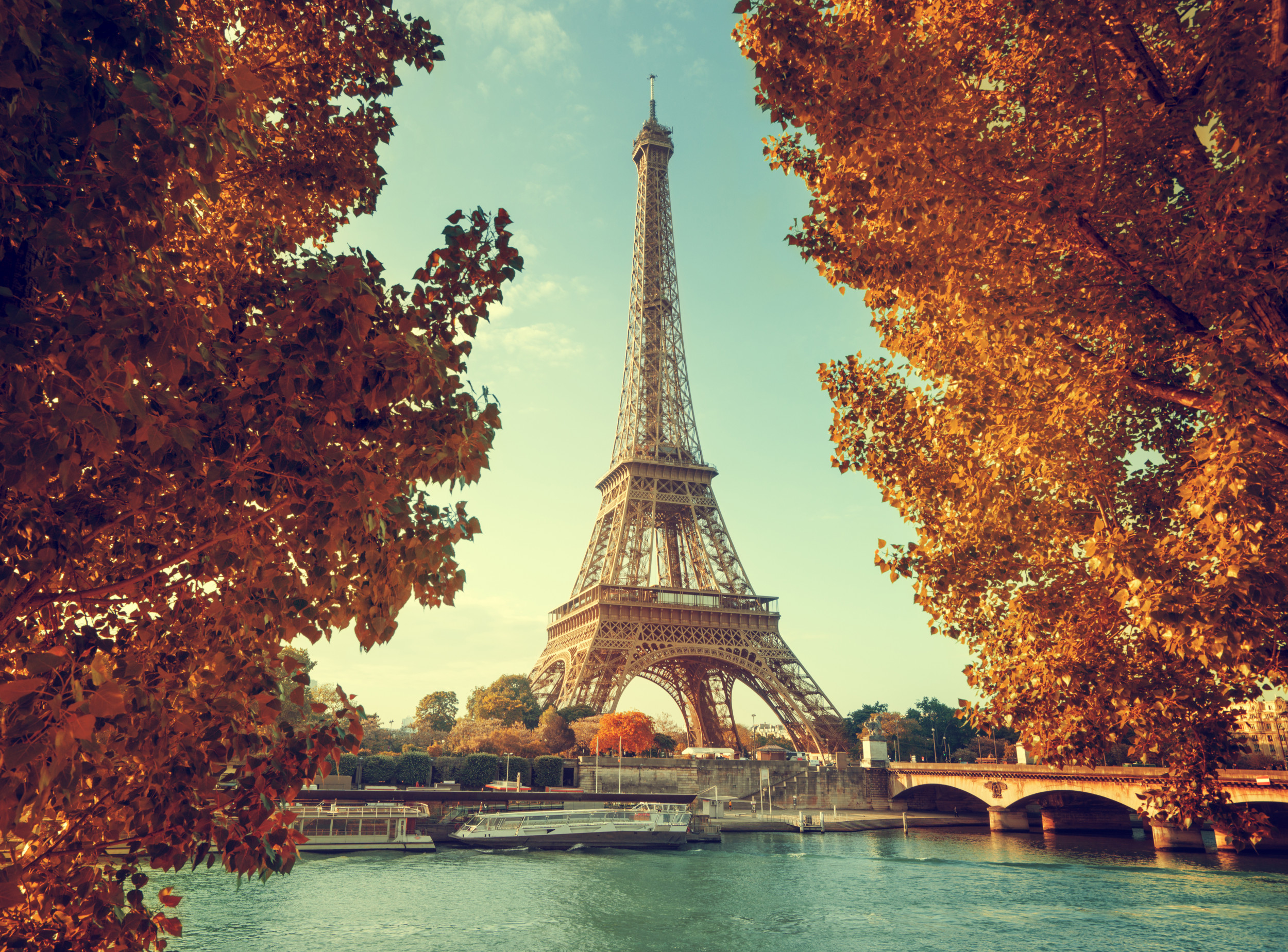 Paris, France
IakovKalinin/Getty
Paris, France
Paris is the most crowded city in the nation, which has led the city to face great environmental challenges. The city of Paris aims to promote clean transport and implement energy management projects as part of their smart city plans. The Grand Paris Express project is one of the biggest overhauls of transport in Europe, which will rethink and redesign the transport network in the city's metropolitan area. Since the pilot of "Reinventer Paris" in 2014, 23000 public sharing vehicles are active on the roads, the first electric bike sharing program 'autolib' was launched with more than 400 vehicles in use with 600 charging stations, and 16 metro lines have been constructed with 300 metro stations.
---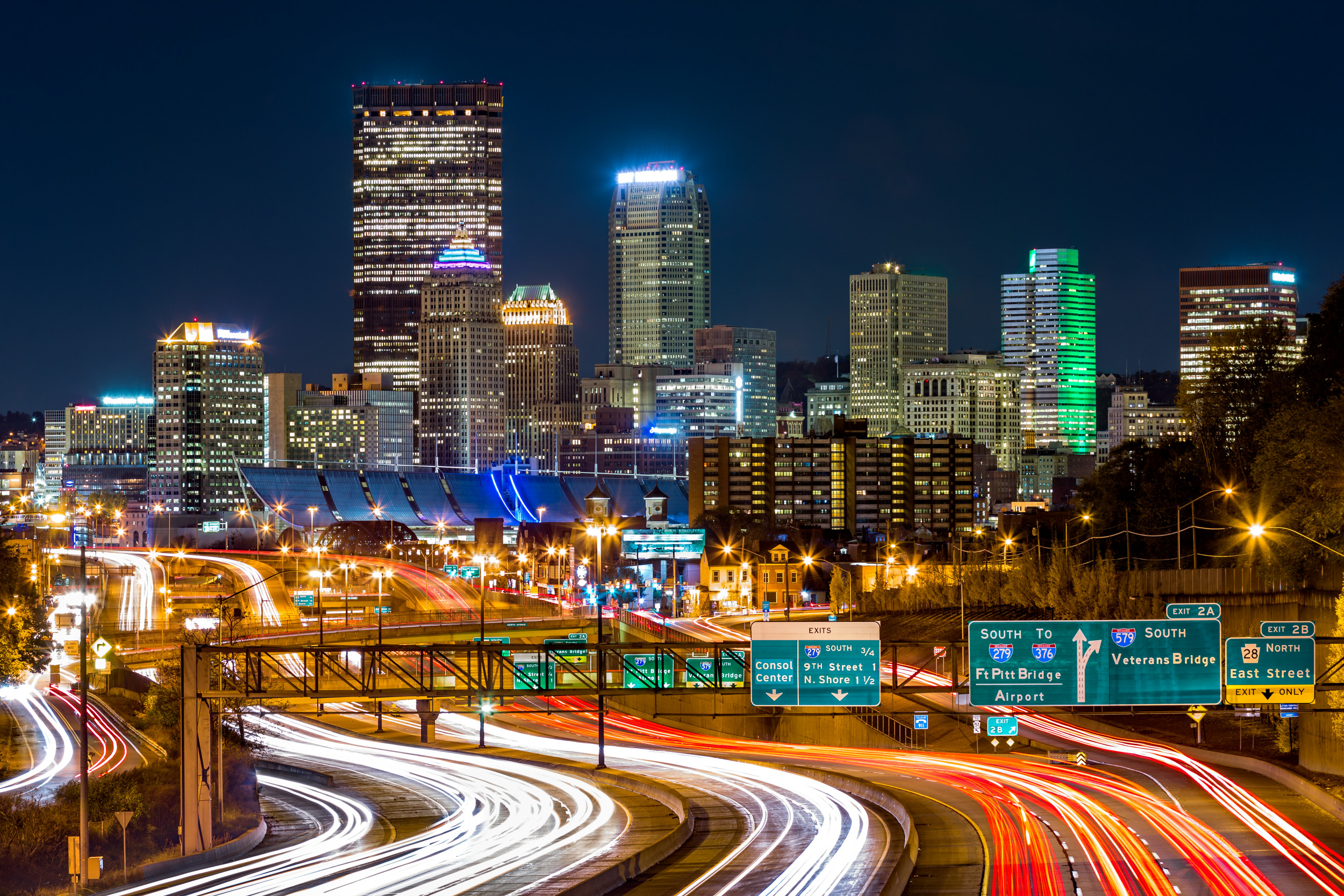 Pittsburgh, Pennsylvania
Ultima_Gaina/Getty
Pittsburgh, Pennsylvania
Pittsburgh has undergone a dramatic environmental and technological transformation over recent years, earning its reputation as one of America's "most livable" cities, according to The Economist Intelligence Unit. Pittsburgh ranks among the top cities in the United States for green certified building space and is named a top "NextTech" city. Through Carnegie Mellon University's Metro21 program, the City of Pittsburgh has produced numerous successful smart city projects throughout the city. Some of the many projects that have been implemented are: 3D Visualization Program for the Department of Planning, Smart service apps for the homeless, air quality monitoring, the Open Pittsburgh wireless Research Accelerator (OPERA).
---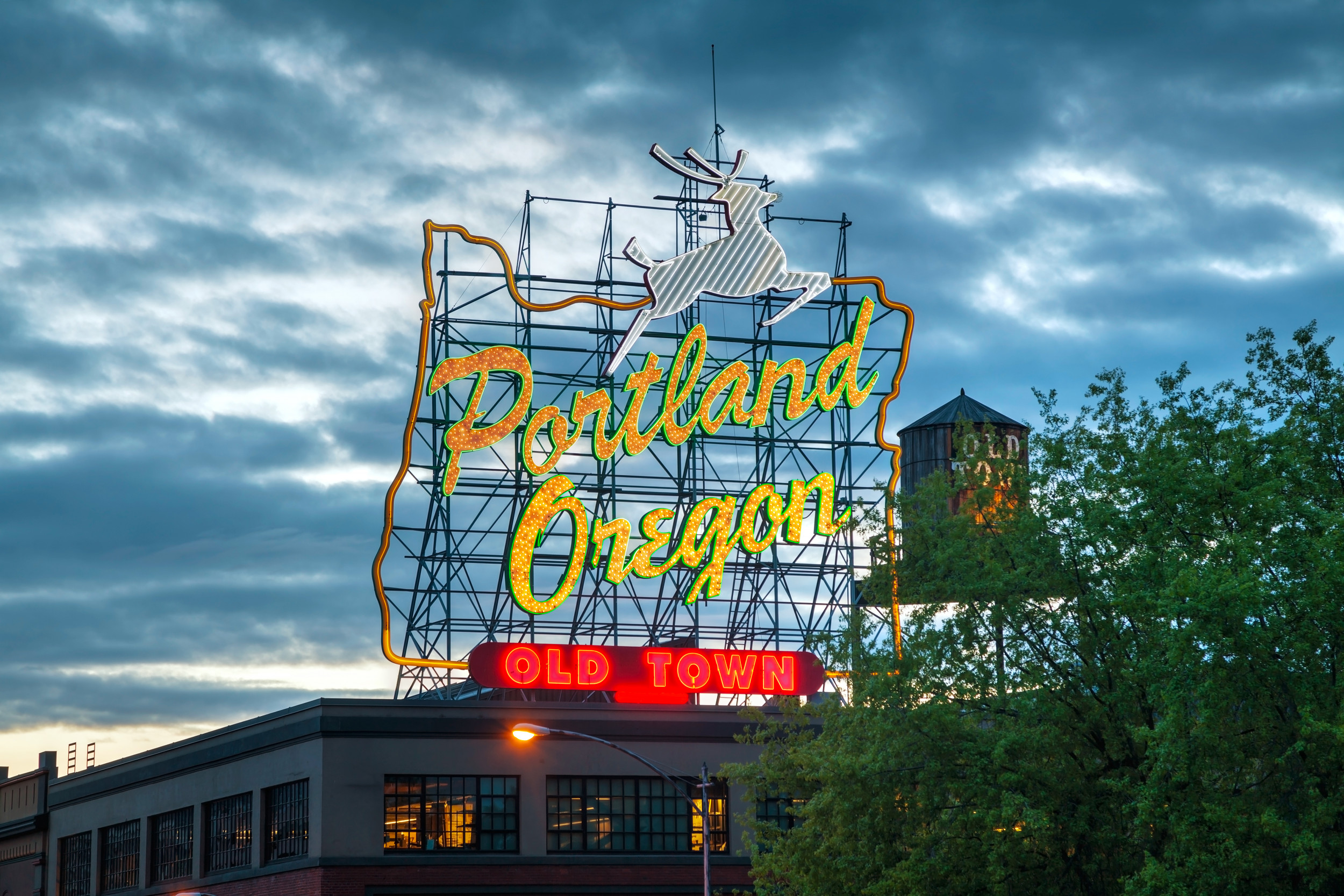 Portland, Oregon
AndreyKrav/Getty
Portland, Oregon
Portland's smart city initiative, "Smart City PDX," started in June 2017 with the adoption of a citywide strategy document. The city's efforts are dedicated to safety in transportation; to help lower high pedestrian injuries and fatalities for a city of their size. The Traffic Sensor Safety Project represents the first major milestone for the Smart City PDX initiative, which relies on Current CityIQ sensors, powered with Intel IoT technology and use AT&T as the data carrier. Data will help Smart City Portland evaluate the impact of street design tools like protected bike lanes and new crosswalks. The ultimate goal is to advance "Vision Zero," an initiative to reduce and later eliminate traffic fatalities and injuries.
---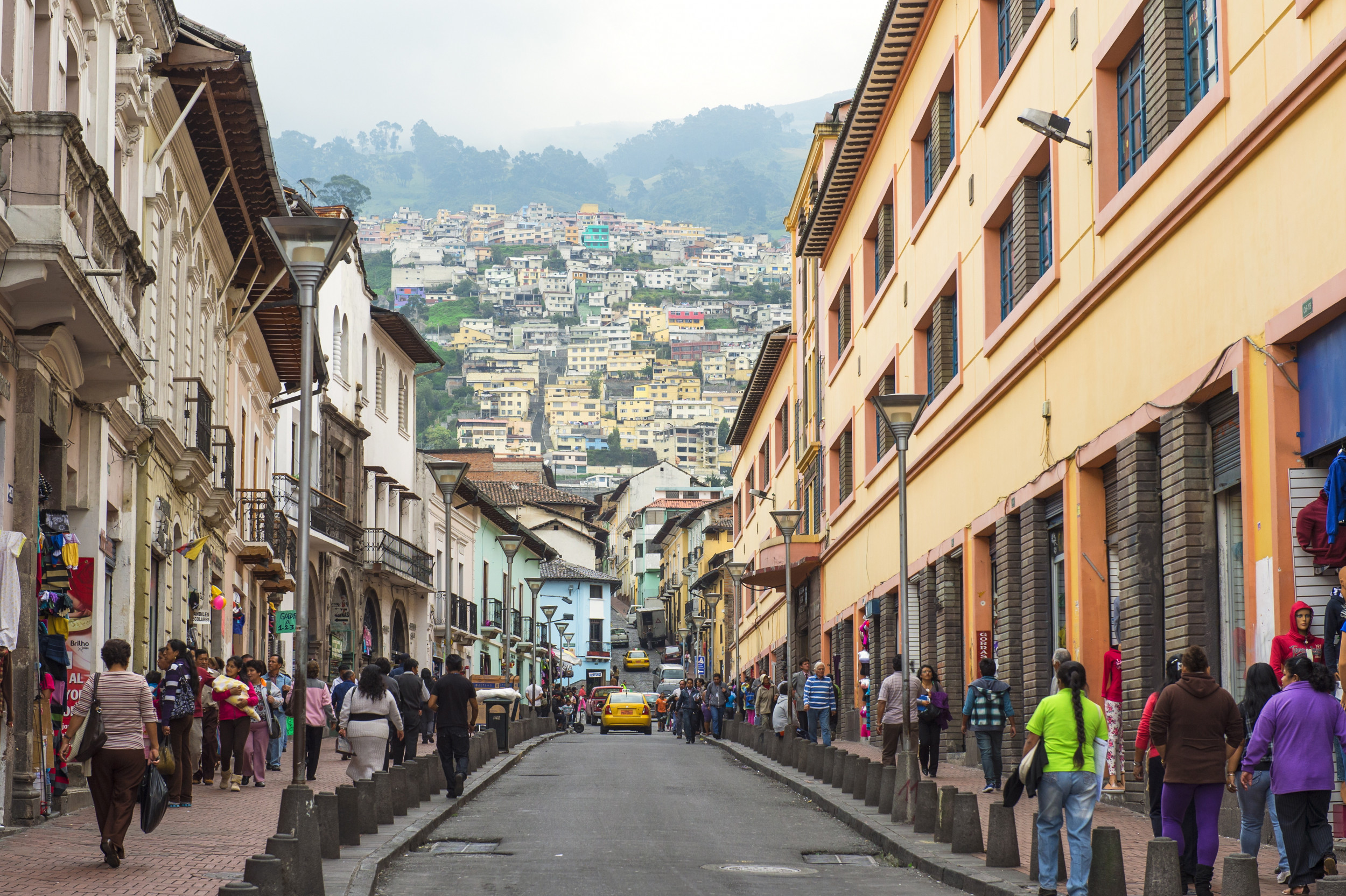 Quito, Ecuador
Gabrielle & Michel Therin-Weise/robertharding/Getty
Quito, Ecuador
Quito has been working on their "Digital Agenda, socially innovative 2022" plan to reach a high level of digital development and social innovation. Mobility is one of the top concerns for the government and residents. In November 2019, residents will begin traveling on the city's first cable car line, Quito Cables, a 3.7km cable car that connects the northwestern suburbs to the central valley. Quito leverages and optimizes data collected in citizen movement through transit systems, telephone networks, and through public biometric facial recognition. The digital city initiative will include digitization of national identity cards and passports for a public safety project using facial recognition technology, as well as digital platforms to monitor parking spaces, track bus routes and estimated arrival times, and emergency systems in highway tunnels.
---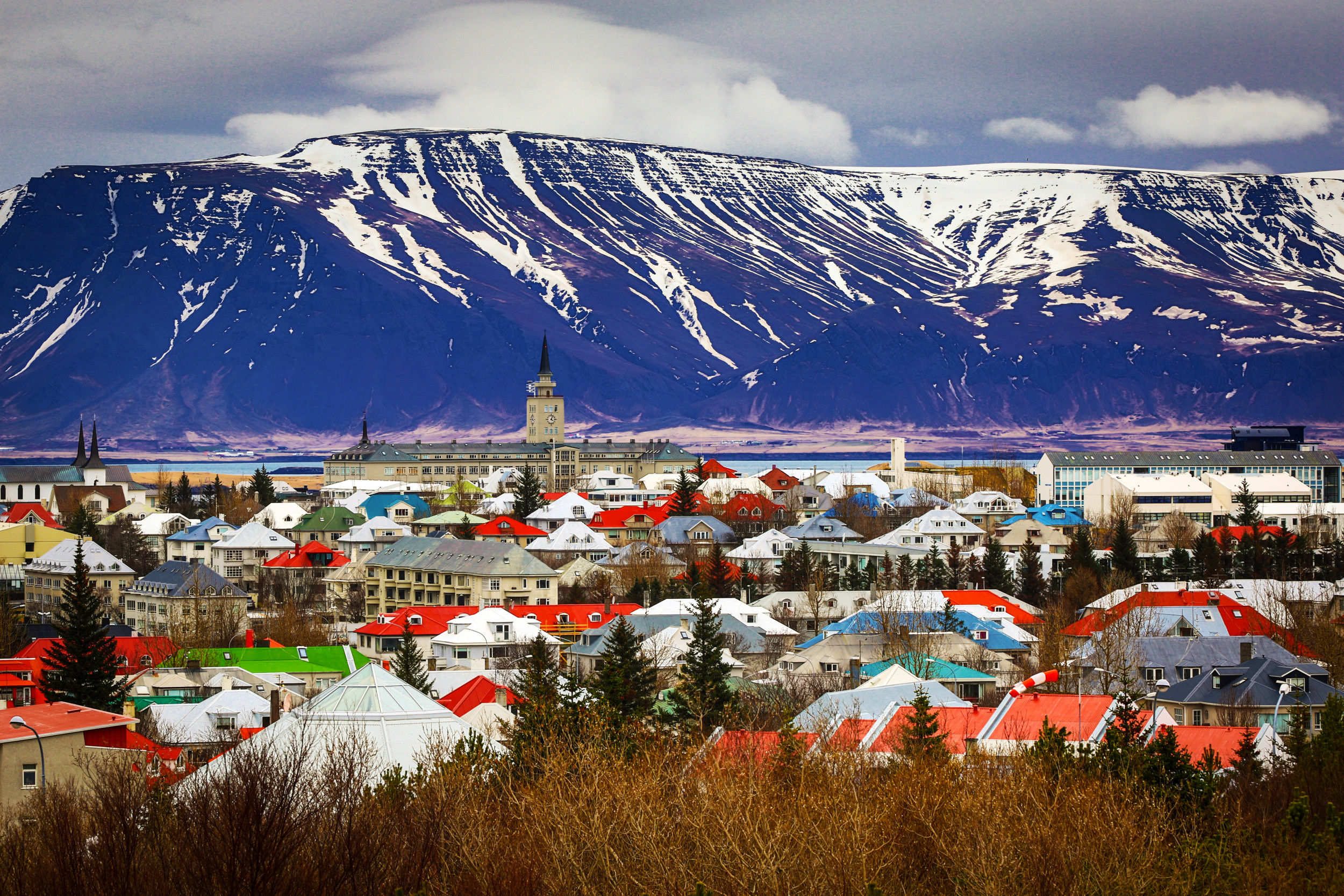 Reykjavik, Iceland
SuppalakKlabdee/Getty
Reykjavik, Iceland
Iceland is now the most sustainable country on earth, with 100 percent renewable hydro and geothermal power sources. Reykjavik Fibre Network is one of the world's most advanced and True Open Access Fibre Networks, offering 100 percent Fibre to the Home (FTTH) connectivity in the city and plans to connect neighbouring towns this year. Renewable power sources account for more than 70% of the total primary energy consumption in Iceland, higher than anywhere else in the world. Reykjavík believes that engaging with citizens creates a smarter, and overall better environment. Better Reykjavík is an online consultation forum where citizens present their ideas on issues regarding services and operations. Since debuting a decade ago, 60 percent of citizens have used the forum and the city has developed more than 200 projects based on citizens' ideas.
---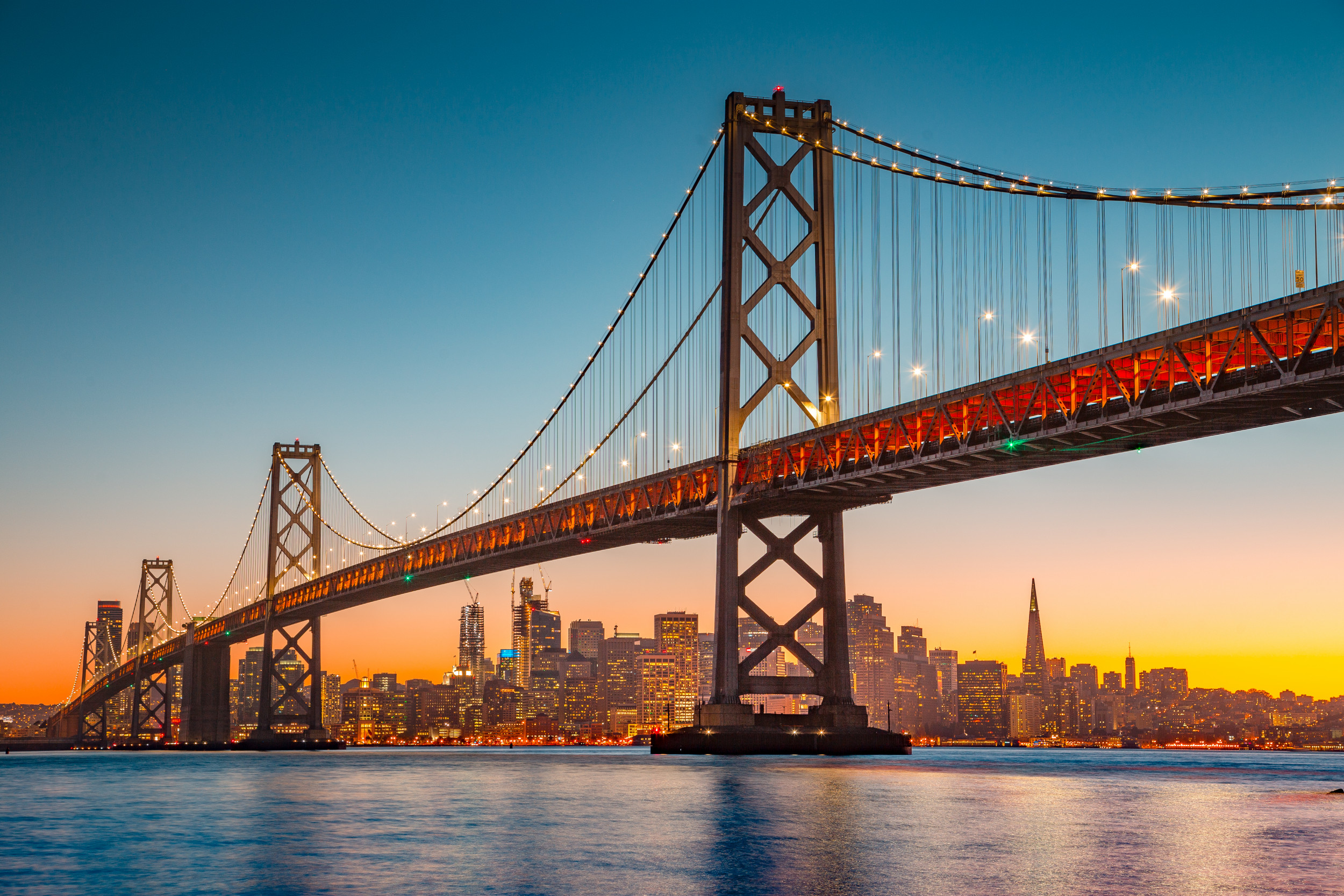 San Francisco, California
bluejayphoto/Getty
San Francisco, California
San Francisco is a perennial smart city. Wireless sensors create smarter parking management through demand-responsive pricing, and sensors adjust prices depending on the number of spaces available. San Francisco is testing smart traffic signals to deploy autonomous shuttle buses. Last year, the city received $11 million in funding from the U.S. Department of Transportation for six innovative projects aimed at reducing traffic congestion and creating a safer and more efficient transportation system. Some of the projects include new connected high-occupancy vehicle lanes for public transit and carpools; Smart traffic signals to reduce congestion and improve safety; Connected Vision Zero safety corridors to improve safety for pedestrians and bicyclists; engineering projects in support of Vision Zero will incorporate effective safety improvements such as protected bike lanes, and more.
---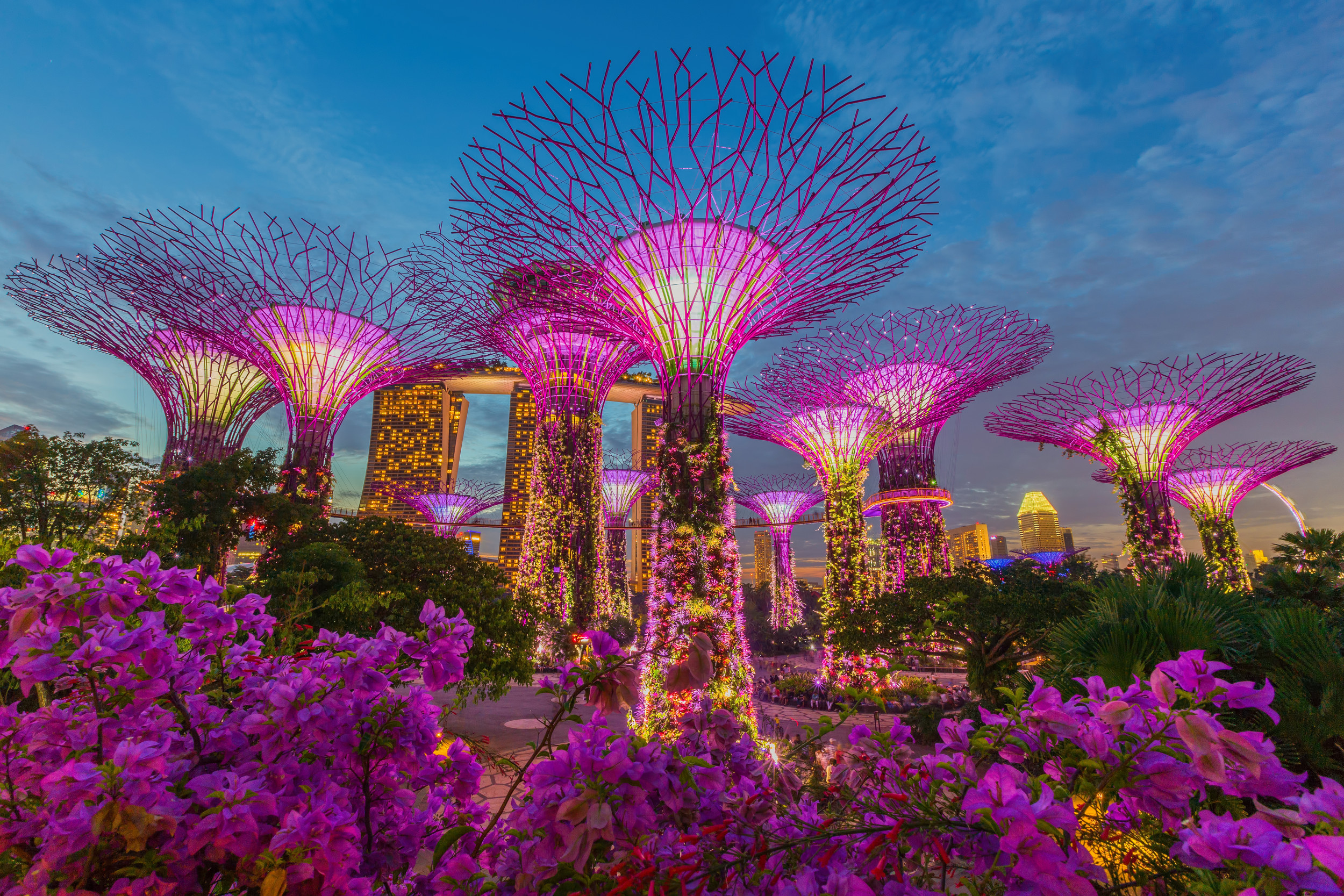 Singapore
platongkoh/Getty
Singapore
Under its Smart Nation Initiative, launched in 2014, Singapore has embarked on strategic national projects that reduce friction between the government, businesses and citizens, improving productivity while paying attention to sustainability. Singapore's thriving business ecosystem, urban planning, quality of internet and its efforts toward clean energy make Singapore a leader in smart mobility. Singapore's universities have emerged as notable testbeds for autonomous vehicle technology, providing us with a look into what a smart city could mean for drivers.
---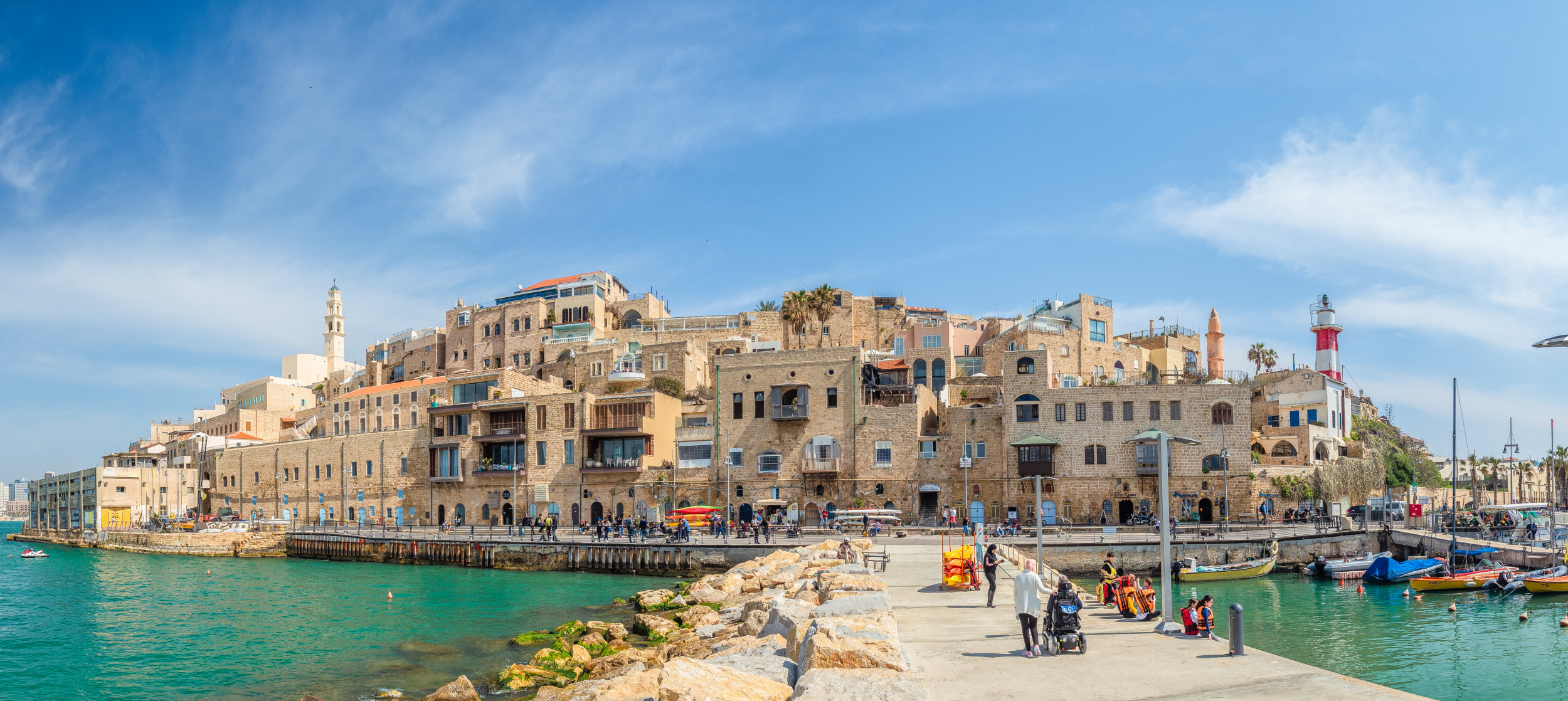 Tel Aviv, Israel
Balate Dorin/Getty
Tel Aviv, Israel
Tel Aviv, the "non-stop city," has the highest concentration of tech startups per capita or per square mile outside of Silicon Valley (1 for every 290 residents). It has the widest wireless distribution of any Israeli city with 80 connection zones. The Israeli company Eco Wave Power developed technology to extract energy from ocean and sea waves and convert it into electricity at Old Jaffa Port. Tel Aviv is known for its philosophy to develop highly advanced solutions for urban administration, increased citizen engagement and public participation. The city's goal is to make sure all interactions with its residents are personalized and transparent. Tel-Aviv opened its municipal databases to the public, which launched a competition in which residents developed mobile apps for public use based on the open databases, facilitating active participation in the digital transformation of the city.
---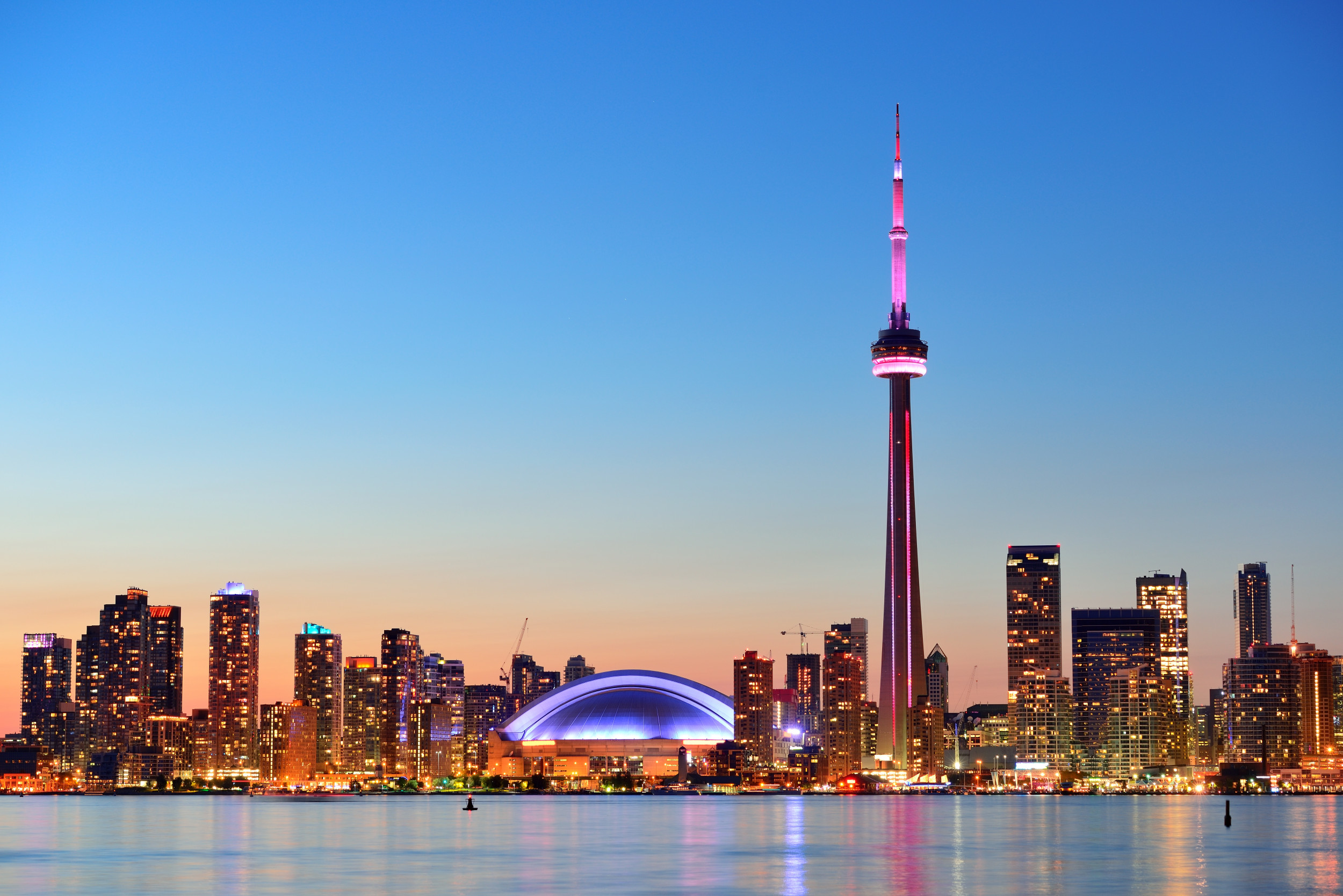 Toronto, Canada
rabbit75_ist/Getty
Toronto, Canada
Toronto's smart initiatives largely revolve around mobility, water management, and community relations. To improve in these sectors, they rely heavily on data accumulated from sensors in the neighborhood, providing information on energy consumption, building use, and traffic patterns, among other urban metrics. With the data, they create better transit experiences by improving the reliability, speed, and capacity of public transportation, using Smart Traffic Signals to suit real-time traffic patterns, understand water use through an app called MyWater Toronto, and use Open Data to help solve various civic issues. Toronto is also home to Google City, a next-level build that hopes to be "the most innovative district in the entire world" despite the significant backlash it has faced from citizens. A $1.2 billion light-rail extension would connect the data-driven neighborhood to mass transit, and snow-melting heated pavement would keep the streets clear for cyclists, pedestrians, and self-driving "delivery dollies." The district is planned to have a "sub-zero" carbon footprint with Wi-Fi available everywhere.
---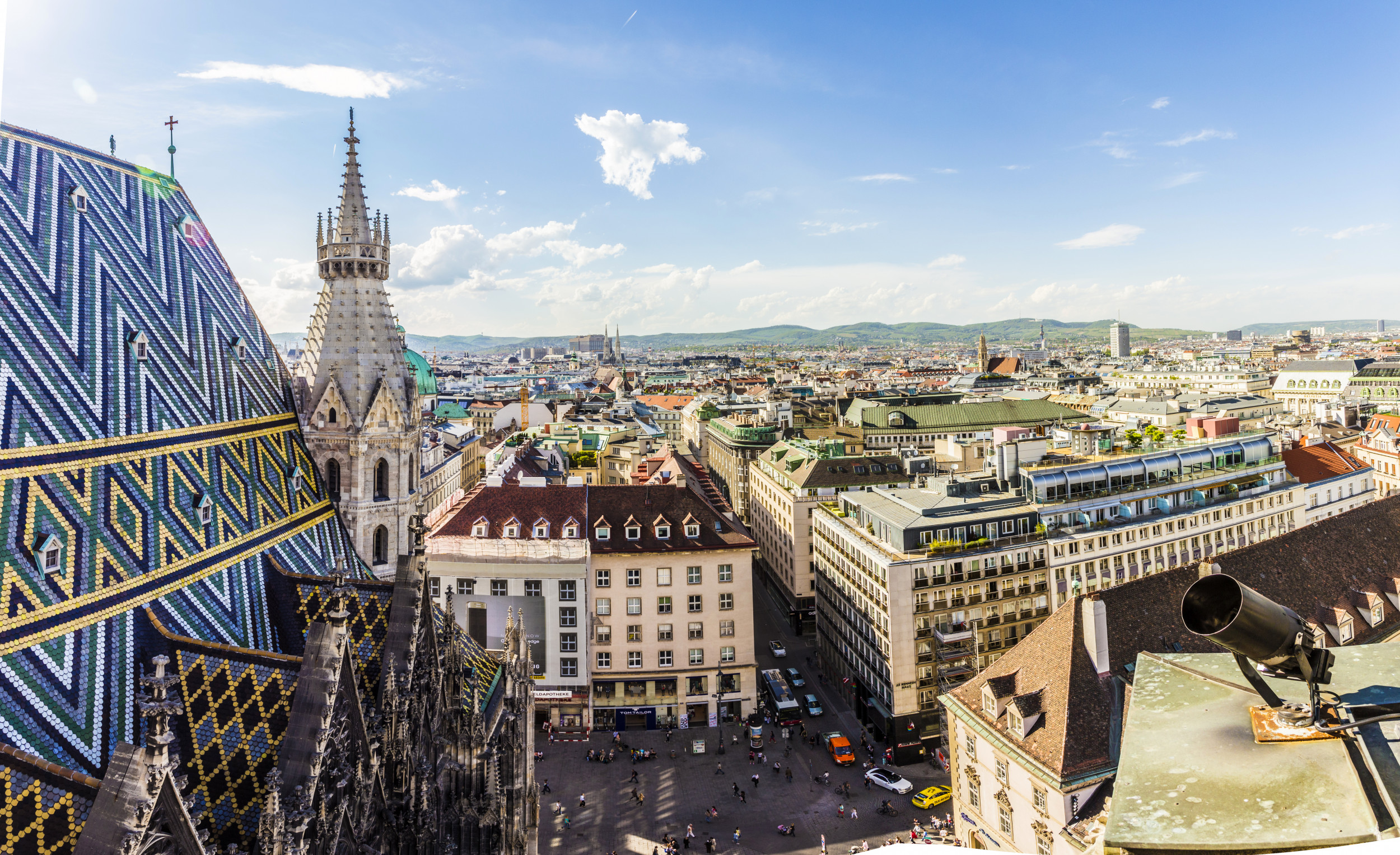 Vienna, Austria
Meinzahn/Getty
Vienna, Austria

Vienna is one of the most forward-thinking smart cities in the world in terms of mobility. Vienna has technology that harnesses braking trains' power into light, and into energy to operate escalators. Vienna has over 1,379 km (~857 mi) of bicycle paths, cycle lanes and cycle routes, and was one of the first cities to deploy an electric bus fleet. They implanted a policy to drastically increase the number of E-charging stations around the city to 400. They also aim to improve the mobility of the elderly, the visually impaired, those with disabilities and families using strollers by creating "multi-sensory guidance systems" and "custom-designed routing planners."
---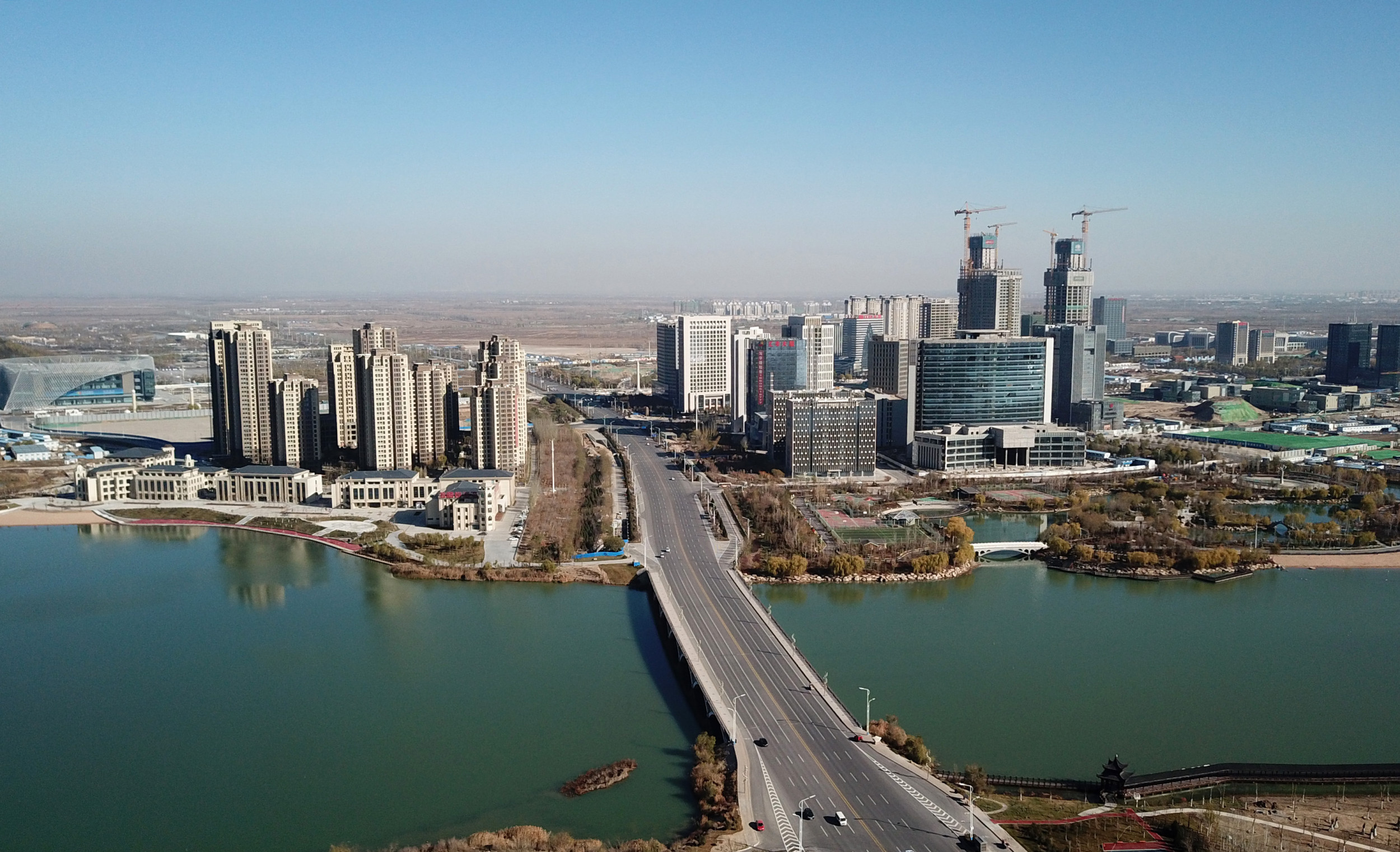 Yinchuan, China
Xinhua/Li Ran/Getty
Yinchuan, China
In 2013, Yinchuan became one of China's "smart construction pilot cities," setting the standard for urban metropolises across China. Over the past six years, the city has undergone major technological transformations to combat urban issues like traffic congestion, unbalanced medical resource allocation and inefficient administrative operations. A joint venture between Yinchuan and Zhongxing Telecommunication Enterprise (ZTE) saw implementation of projects including smart transportation, a big data center, an e-card system, and an enterprise cloud. Facial recognition software replaced fare boxes on buses, public trash bins that run on solar power and double as compactors, and residents can order food via an app and pick up their groceries at a central location, reducing their carbon footprint. Many processes that once required face-to-face meetings have been efficiently moved online. Haodaifu Online is an internet portal that links doctors with patients, providing residents with remote therapy and prescriptions. The service reduces overcrowding in hospitals and doctors' surgeries.
---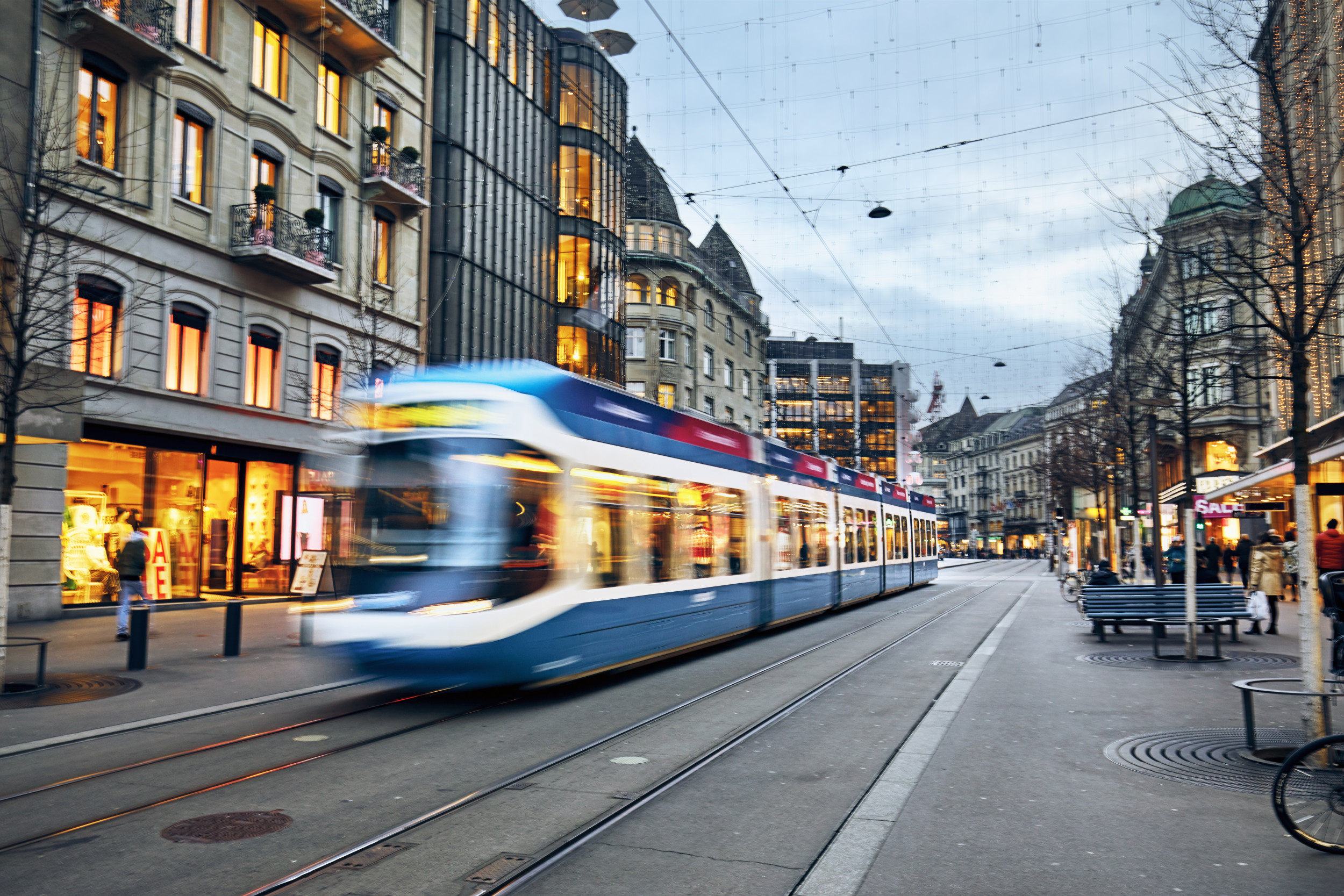 Zurich, Switzerland
Andrew Merry/Getty
Zurich, Switzerland
Zurich has made strides as a smart city with plans to improve their urban planning, energy, and mobility. The Digital Twin Project contains an existing 3D digital model of the city bolstered with geodata, and HoloPlanning helps to create a detailed, holographic blueprint of the city which facilitates urban planning, future construction and maintenance processes.
In terms of energy, the EnerGIS project gives homeowners access to information regarding which energy sources are available for their building i.e. existing and planned energy networks, options for district heating or renewable energy systems such as solar collectors, photovoltaic systems, geothermal probes, air-to-water heat pumps. In February 2018, the VBZ carried out a first test phase with an autonomous shuttle called "Self-E" on the VBZ site in Altstetten. By 2030, Zurich will be home to mostly electric vehicles.
---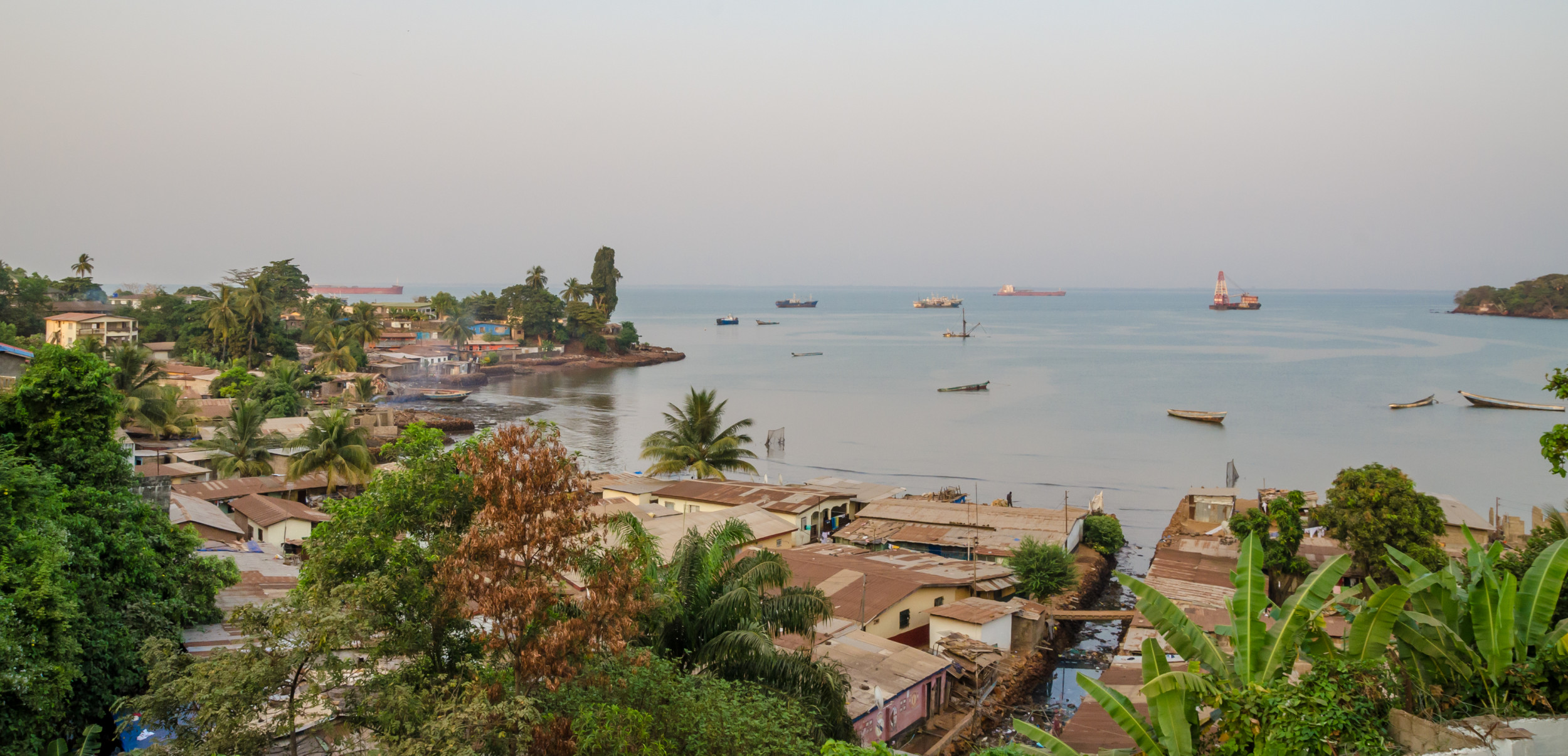 City on the Move: Freetown, Sierra Leone
Fabian Plock/Getty
City on the Move
Freetown, Sierra Leone
Sierra Leone is on the road to becoming Africa's first "Smart Country," lead first and foremost by their capital city, Freetown. The president of Sierra Leone, Julius Maada Bio, is committed to meeting the country's development goals through technology and innovation. Their "Medium-Term National Development Plan 2019-2023" highlights their ambitious goals for enriching education, building infrastructure, and creating a resilient economy. Freetown struggles with poverty, access to clean drinking water, sanitation, natural disasters, and housing issues. Sierra Leone has combated these issues with innovative solutions. In partnership with the Embassy of the United States of America, Freetown installed a radar system to aid surveillance and monitor waters. They implemented ferry transportation along the Freetown coastline. They are expanding internet coverage so that by 2023, 30% of the population has access to broadband. Sierra Leone is also heavily focused on ensuring good education for their citizens. The implementation of the Free Quality School Education (FQSE) Program has allowed 2 million students to return to school in 2019. Last year the program focused on universal access to education, this year policymakers are focusing on using data science, state-of-the-art analytics and near real-time decision support tools to improve the quality of learning.
---
Newsweek Momentum Awards 2019 | World's Smartest Cities | Top 100 Smart City Partners