Newsweek's 25 Best Tech and Lifestyle Products of 2022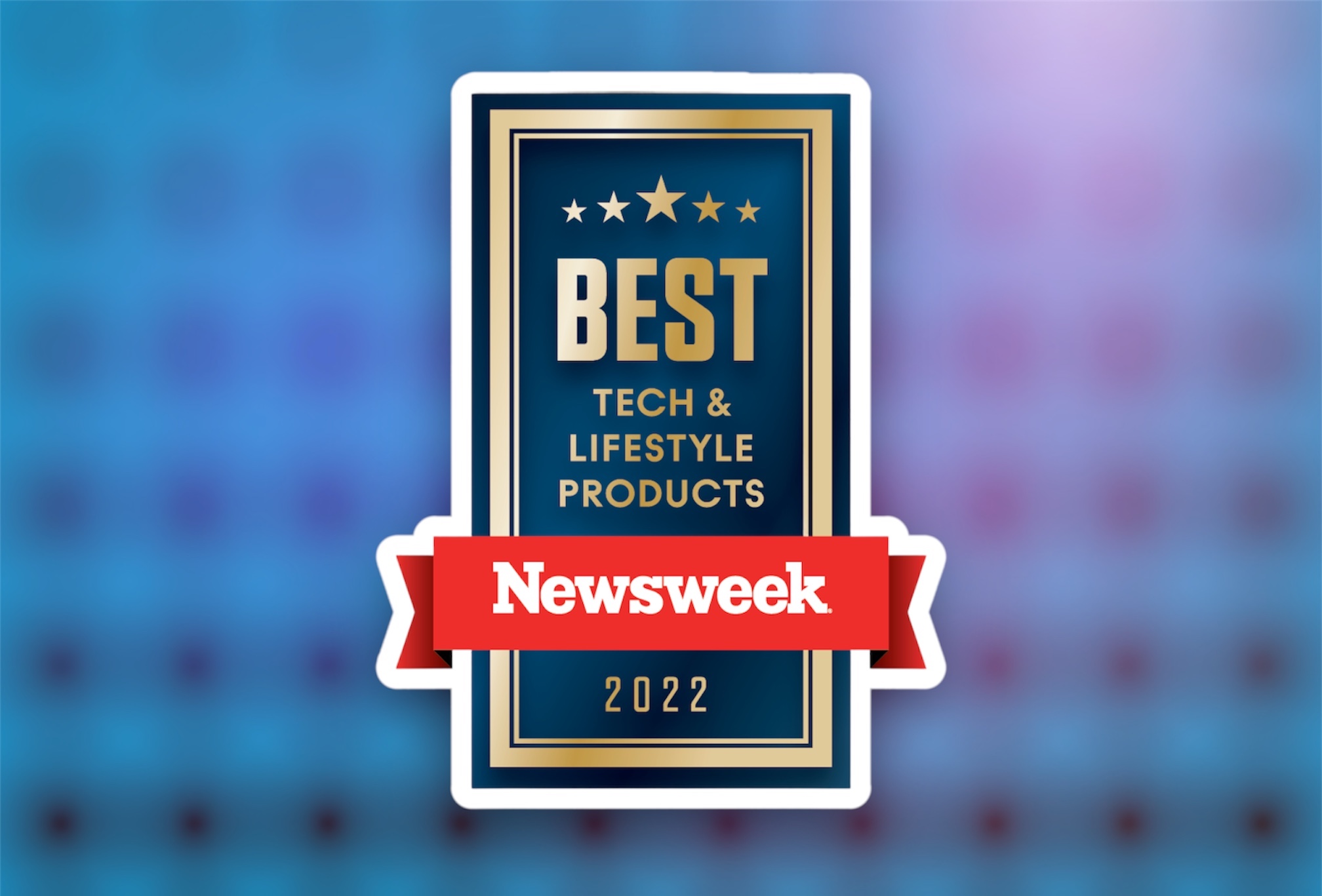 After nearly 12 months of searching, we have found the 25 best products of 2022. From headphones and speakers to shoes to smart home devices, all these things proved to be exceptional at what they promised to do.
The goal of product reviews here at Newsweek is to give consumers a trustworthy vetting source for items they might consider buying. Going hands-on with products allows us to verify companies' claims firsthand. We want to be able to provide a sense of context around each device so people can understand the value and spend their money wisely. What features matter the most? Are high-end materials actually beneficial? Which aspects are the most meaningful when so many products appear similar? These are all the kinds of questions we keep in mind and try to answer for the widest possible audience.
To that end, we wanted to highlight why the products below excelled and who they might be right for. This list spans various categories and interests, picking out the best ones to highlight. As always, the prices listed may fluctuate over time.
Schlage Encode Plus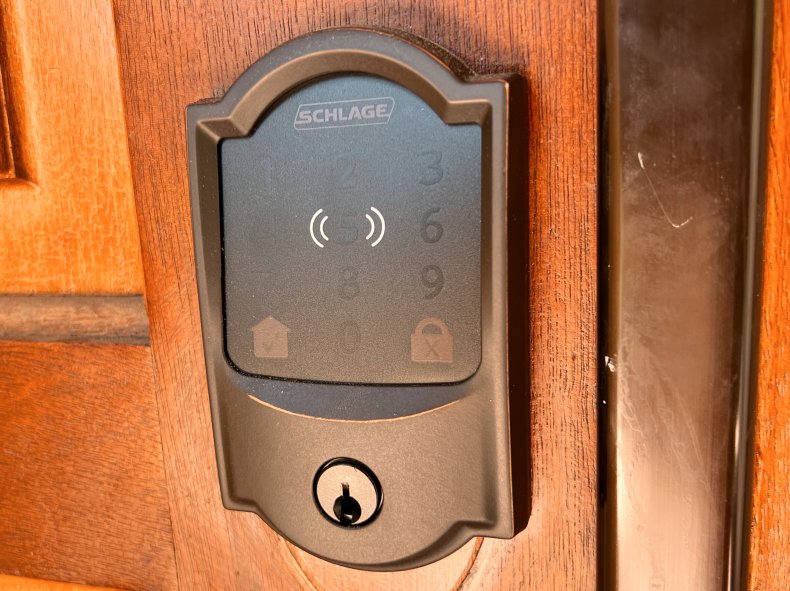 What it is: The Schlage Encode Plus is a smart door lock that features a keypad, physical key and support for Apple, Google and Amazon's Alexa smart home platforms.
Why it's great: One specific area the Encode Plus differentiates itself from other smart locks is its long battery life. But it also unlocks quietly and has nearly every entry method possible, including NFC for tap-to-unlock with an Apple Watch or iPhone.
Who it's for: This smart lock makes a great addition to any home, but people with an iPhone or Apple Watch can take advantage of Apple's home key, meaning you can simply tap your phone or watch to the keypad for it to unlock.
Buy at Build.com for $329.98.
MacBook Air M2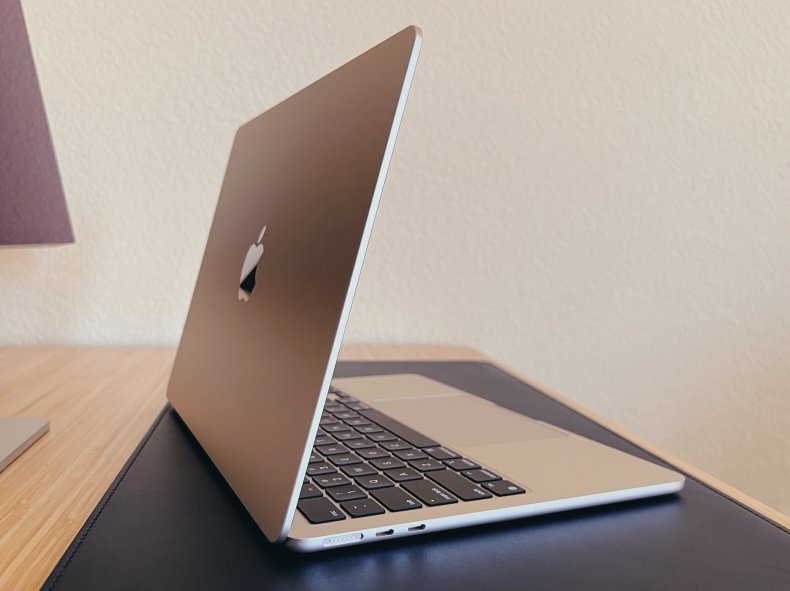 What it is: Apple's latest consumer-focused laptop, the MacBook Air M2, got an exterior redesign with MagSafe charging, a better screen and a more powerful processing chip.
Why it's great: The MacBook Air line has always been good, but this new M2 version is powerful enough to blur the lines between consumer and professional needs. With its MagSafe charging port in use, it still has two available USB-C ports for connectivity. Plus it's really light and thin, making it phenomenal for travel.
Who it's for: This should be the first laptop to consider if you're in the market for a Mac. The MacBook Pro computers are more powerful and have additional features, but, frankly, this MacBook Air M2 might satisfy all your needs without needing to pay more money.
Buy at Amazon from $1,199.
Atoms 001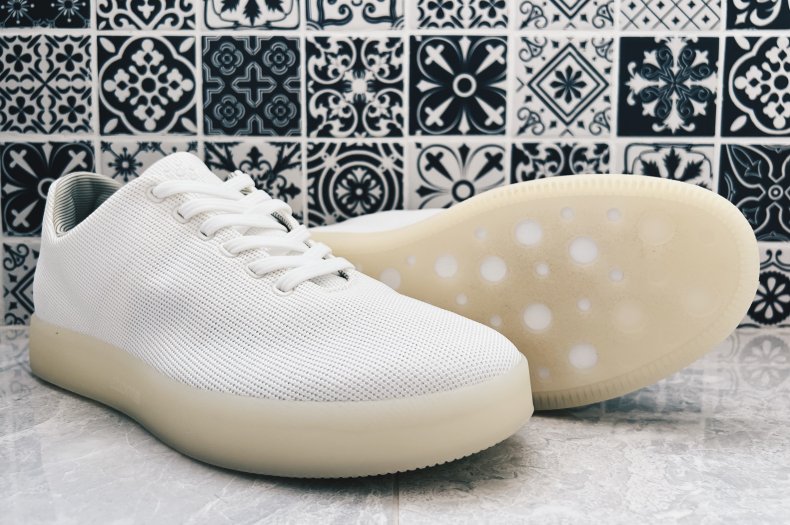 What they are: The 001 are the second iteration of Atoms' ideal everyday shoe. They are meant to be able to be worn from morning until night and remain comfortable the entire time.
Why they're great: Atoms got close to perfecting the everyday shoe with its 000 model, but the company has refined the 001 to provide even more underfoot comfort and stability.
Who they're for: Atoms 001 work well in normal situations, but they excel during times of excessive standing or walking. The company calls out nurses, teachers and other occupations in which people are constantly on the move as those who could really benefit from Atoms' advanced level of comfort and support.
Buy at Atoms for $179.
Samsung the Frame TV (2022)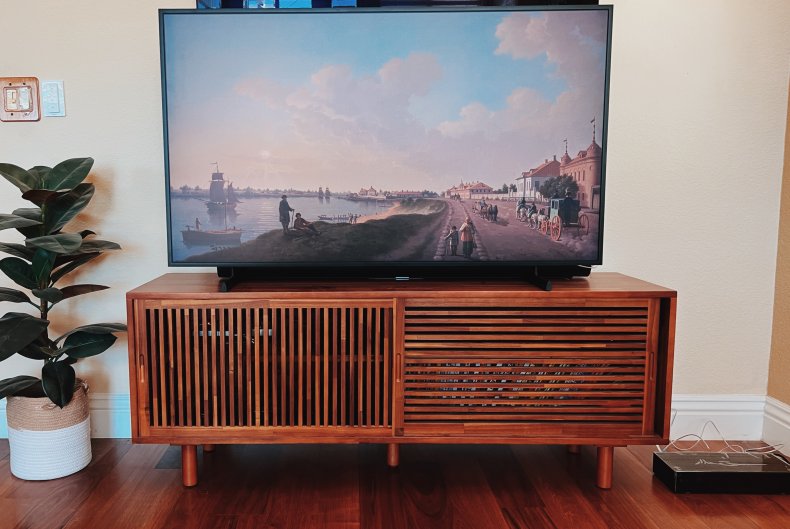 What it is: Samsung's Frame TV is supposed to look like a piece of art when it's not being used to watch a show. The new 2022 version gets a matte screen to make it look even more realistic in that regard.
Why it's great: The Frame TV (2022), with its matte display, finally reaches the point of being close to indistinguishable from a traditional piece of art.
Who it's for: Since this isn't the most advanced TV on the market, there are really two situations that benefit from the Frame the most: people looking to enhance their home's decor with digital art and those with really bright rooms affected by a lot of glare.
Buy at Samsung from $599.99.
Traeger Timberline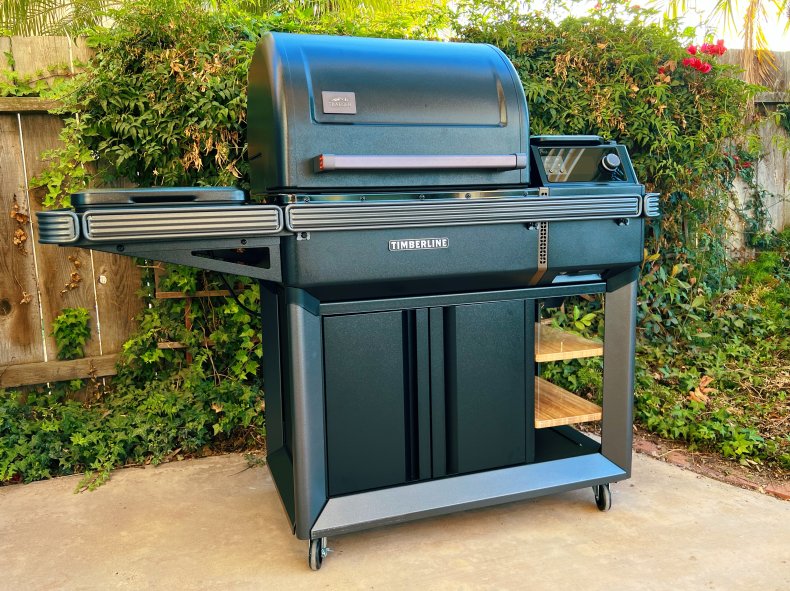 What it is: The new Traeger Timberline wood-pellet grill is not only great for smoking meats over long periods of time, but it can really handle grilling any type of food.
Why it's great: This new Timberline grill has been redesigned to make cooking and cleaning easier and faster. From a stainless steel cover that keeps heat in better to a new grease and ash disposal system, the whole cooking process has been simplified for newcomers and veteran chefs. I say "cooking" because this new Timberline also includes a convection cooktop on the side.
Who it's for: This high-end wood-pellet grill is an investment that should pay off for people interested in cooking outdoors regularly. It doesn't matter if you've never fired up a barbecue before because the Timberline is easy to use.
Buy at Traeger from $3,499.99.
Roborock S7 MaxV Ultra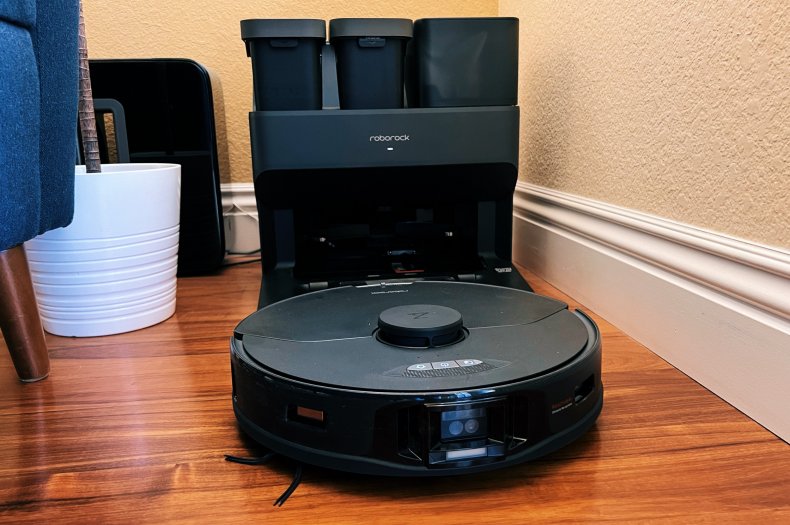 What it is: The Roborock S7 MaxV Ultra is a robot vacuum and mopping machine. It comes with its own self-emptying charging station, so you won't need to worry about the device on a daily basis.
Why it's great: Unlike a lot of the other robot vacuums I've tested, the Roborock S7 MaxV Ultra needed very little assistance and met expectations both for suctioning and mopping. Its AI computer vision did an above-average job of avoiding shoes and other objects around the house, too.
Who it's for: A (mostly) autonomous robot vacuum and mop with its own self-emptying charging station can eliminate a lot of daily cleaning needs. I have loved coming downstairs each morning to a kitchen floor with no crumbs on it—while also not having to worry about whether all the dining chairs were tucked in exactly because the vacuum can adjust its path if needed.
Buy at Amazon for $1,399.99.
Sony WH-1000XM5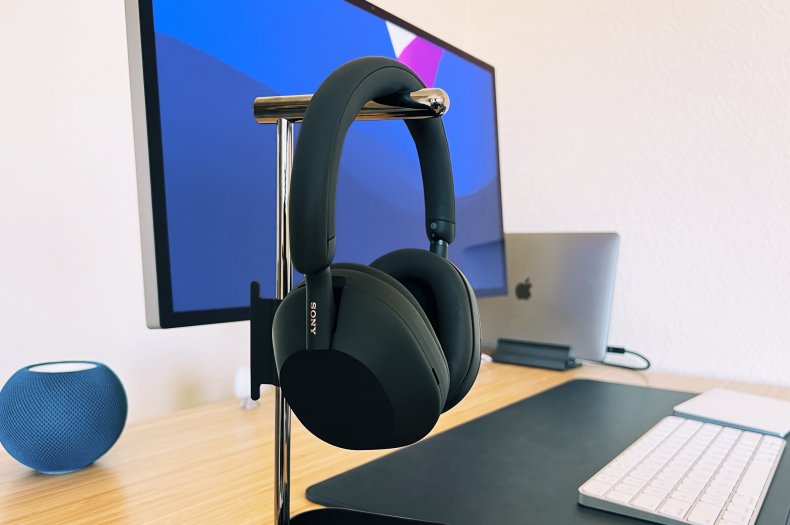 What they are: Sony pushes its WH-1000XM5 premium over-the-ears headphones to new heights with excellent ANC performance coupled with a more modern design.
Why they're great: The comfort of their plush ear cups is unmatched by most other competing products. The frame is lightweight so as to not fatigue your head when listening for hours. Sony has also improved the sound quality and the design aesthetics of this new model.
Who they're for: On top of comfort and sound quality, the WH-1000XM5 are fantastic at reducing noise around you. If you want to be isolated and focus on the task at hand, these are the headphones to help with that.
Buy at Amazon for $398.
Nomad Base One Max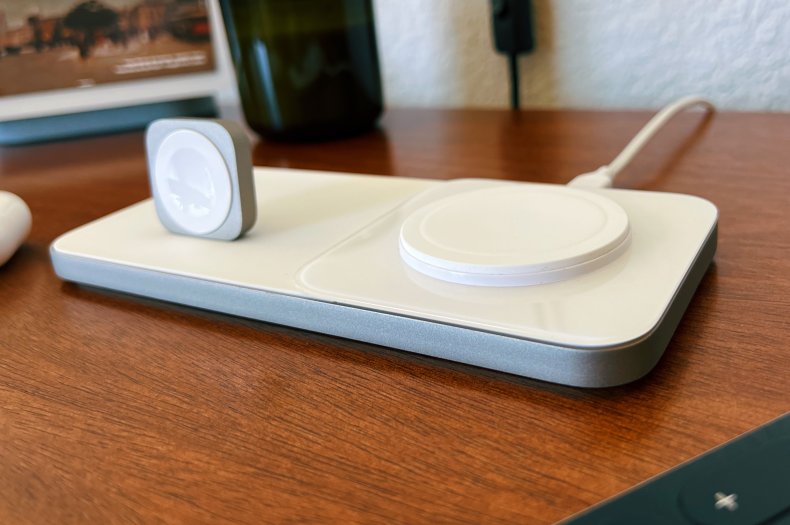 What it is: The Nomad Base One Max is a premium dock that can charge an Apple Watch and iPhone. It weighs 2 pounds, so it has some serious heft to it.
Why it's great: The weighted base goes a long way toward making the Base One Max feel like a luxurious product. It doesn't slide around when you don't want to. Its full, 15-watt MagSafe charger is also great for wirelessly charging your iPhone at the fastest possible speed.
Who it's for: Anyone who has been dissatisfied with other Apple Watch and iPhone docks should give this one a look. It's very simple in design, but its execution is flawless, making it a worthy consideration for anyone wanting the best nightstand dock out there.
Buy at Nomad for $149.95.
Bowflex BXT8J Treadmill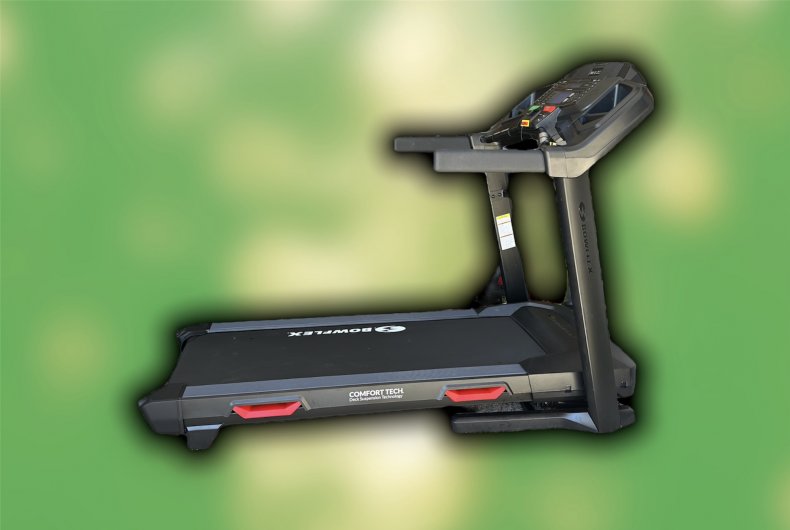 What it is: Bowflex's BXT8J Treadmill features speeds up to 12 miles per hour and auto incline of up to 15 percent. It doesn't have a fancy TV-like screen, but it is a sturdy running machine.
Why it's great: Even without any fancy bells and whistles, this treadmill proved to have a solid running experience. Its motor was smooth and quiet while its frame was free from any swaying.
Who it's for: Any beginner runner who's confident that they'll stick with the sport could grow into what this treadmill offers without spending too much money. It has a shelf to rest an iPad but no unnecessary screens.
Buy at Amazon for $1,299.99.
Sony LinkBuds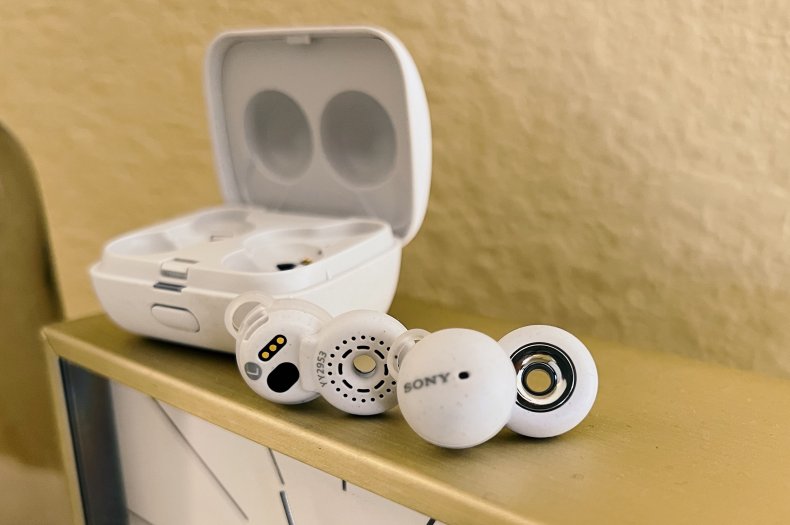 What they are: Sony's LinkBuds wireless earbuds take a unique approach to transparency by using a hole to allow outside sound in. The thought is that a lot of the time people don't want to be isolated while listening, especially while hanging out with their friends.
Why they're great: The Sony LinkBuds perform as advertised with great audio sound and plenty of awareness of your surroundings. These earbuds are small and easy to put in and take out.
Who they're for: With LinkBuds' transparency, anyone running out on the street or walking through busy stores can keep an open ear to things around them.
Buy at Amazon for $178.
Rollo Wireless Printer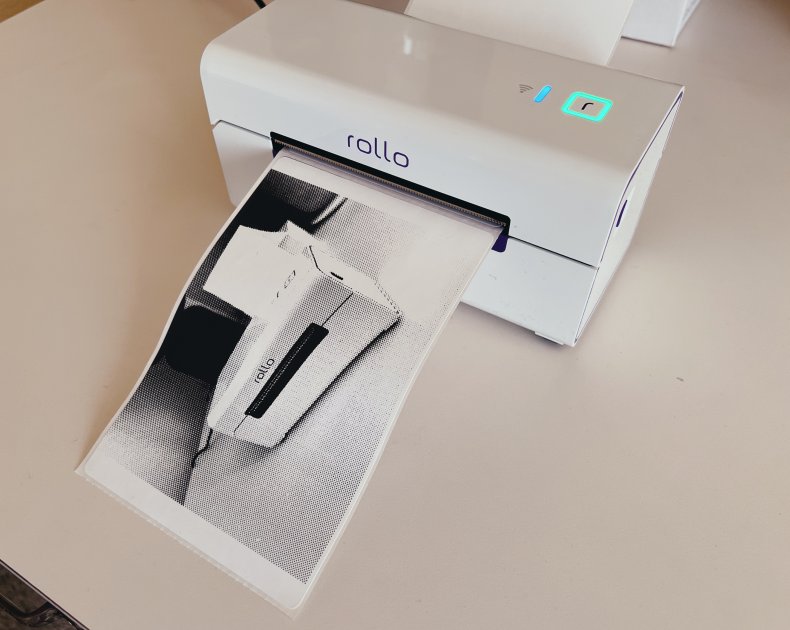 What it is: The Rollo Wireless Printer is a small thermal heat transfer printer that doesn't use ink. This is essentially a printer for shipping labels, although it can print anything in a 4-inch by 6-inch size.
Why it's great: I went looking for the best label printer to help alleviate using so much paper and ink when I was mostly printing return labels. The Rollo Wireless Printer was the most user-friendly option I found, and has continued to get better via software updates since its release.
Who it's for: This is a great printer for small business owners because Rollo also makes a shipping manager app to handle orders and postage costs. But the Rollo is also great for anyone looking for a reliable label printer.
Buy at Rollo for $279.99.
Super73-R Brooklyn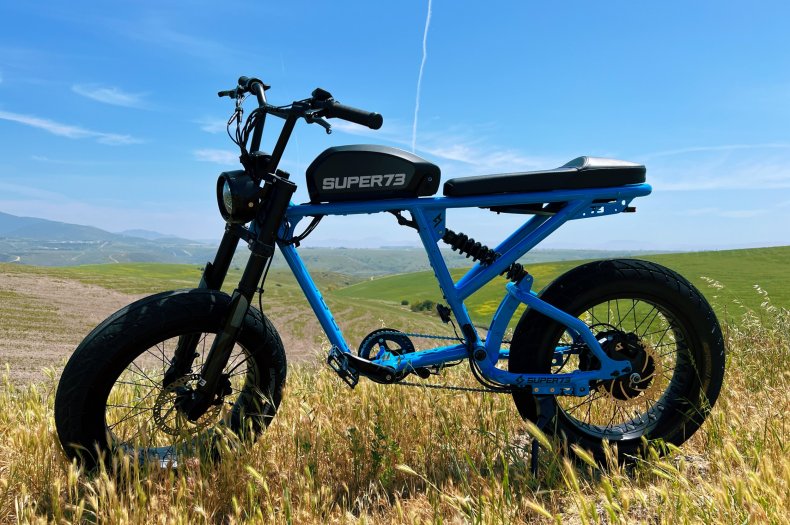 What it is: Super73 has made a name for itself by creating electric bikes that look more like motorcycles. The R Brooklyn is no different and can go as fast as 30 miles per hour.
Why it's great: The R Brooklyn is extremely comfortable to ride, thanks to its padded seat and integrated springs. While this e-bike is expensive, it's hard to find one that can move you around like this can.
Who it's for: This e-bike has pedals, but its heavy weight makes pedaling without electric power unlikely. This vehicle is for cruising with a thumb on its throttle.
Buy at Super73 for $3,495.
OnePlus Nord Buds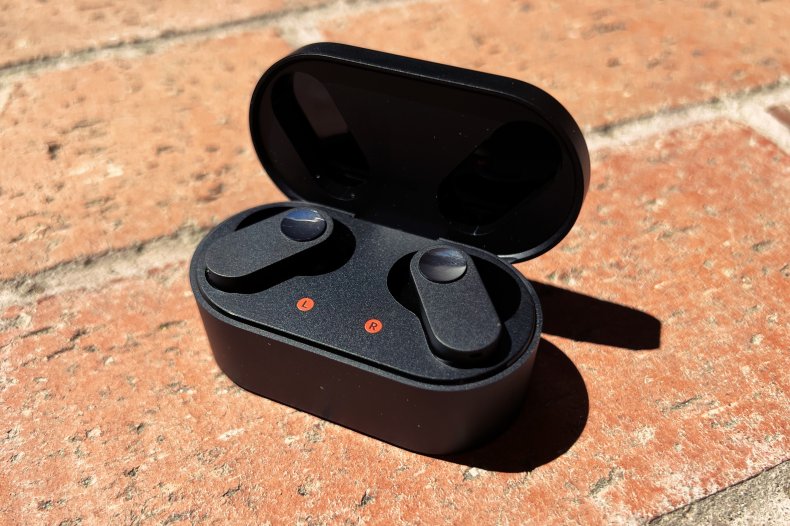 What they are: OnePlus Nord Buds are budget-friendly wireless earbuds.
Why they're great: These wireless earbuds retail for well under $50 but still deliver solid audio quality along with a very comfortable fit. The case is a little bulky, but it's hard to find much more to complain about this product for the price.
Who they're for: The Nord Buds are a great solution that should accommodate most people's budgets. These also could be a second pair to keep in a travel bag or to use as a backup.
Buy at Amazon for $39.99.
Lectric XP Lite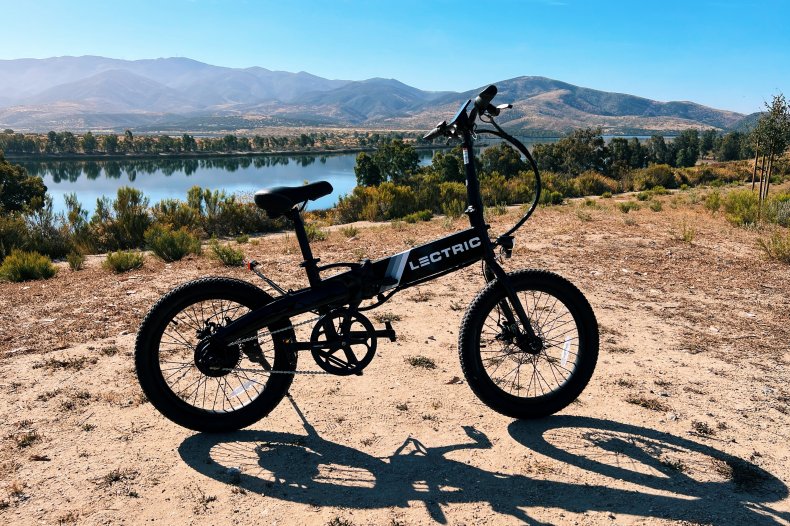 What it is: The Lectric XP Lite is a foldable e-bike with enough power to climb most neighborhood hills without breaking a sweat.
Why it's great: The Lectric XP Lite converges on three important factors: price, size and speed. The bike comes in well under $1,000 and folds compact enough to fit in a vehicle trunk or to save space in a garage.
Who it's for: Since the XP Lite only has a single gear, don't count on riding it without its pedal assist power or throttle. That said, I used it for trips to the store and around town and didn't have any problems traveling for 10-plus miles. I also loved how comfortable it was.
Buy at Lectric for $799.
Yeti Roadie 48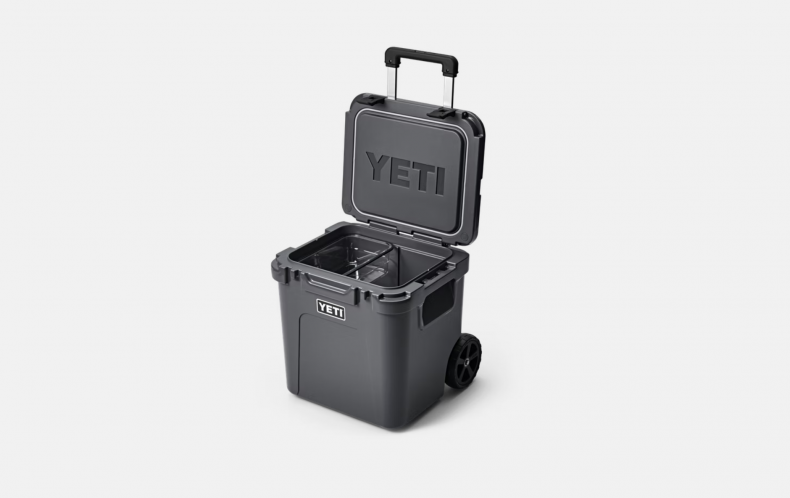 What it is: As simple as it sounds, the Yeti Roadie 48 is a cooler on wheels.
Why it's great: Instead of taking a standard elongated cooler and adding wheels to it, the Yeti Roadie 48 is more square and places the wheels to the back so it feels like rolling around a carry-on suitcase. Its size and shape make it easy to maneuver, plus its thick, smooth rolling wheels give it an edge over more terrain types.
Who it's for: A sturdy, well-built cooler like this might be the last one you need for all your days at the lake, weekends at the river or afternoons at the park.
Buy at Yeti for $450.
Bose QuietComfort Earbuds II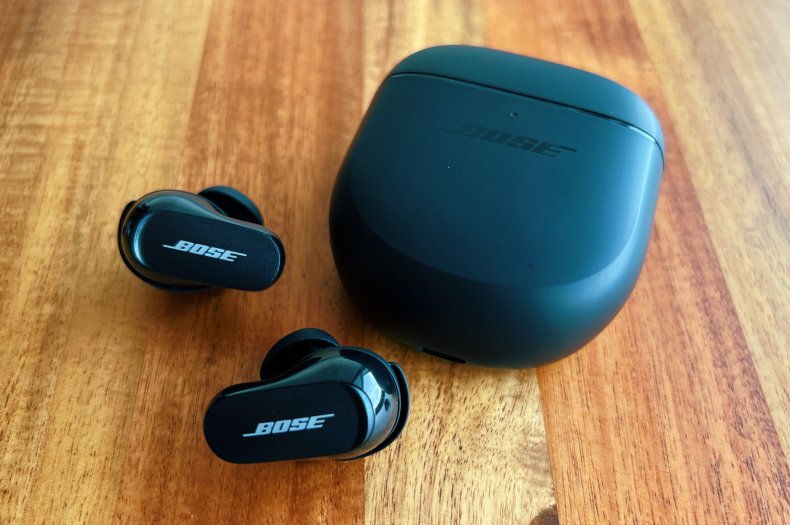 What they are: The latest QuietComfort Earbuds II hone in on their name and deliver a more comfortable fit and better noise canceling than their predecessor.
Why they're great: QuietComfort Earbuds II use a tone to calibrate their ANC performance with your ear each time you put them in. This is one of the reasons they work so well tailoring their sound to your personal environment.
Who they're for: While these are spectacular for travel or times of intense focus, I also found them comfortable and secure when I wore them out running. The Aware mode works well enough to make these earbuds versatile for daily use.
Buy at Bose for $299.
Apple Watch Ultra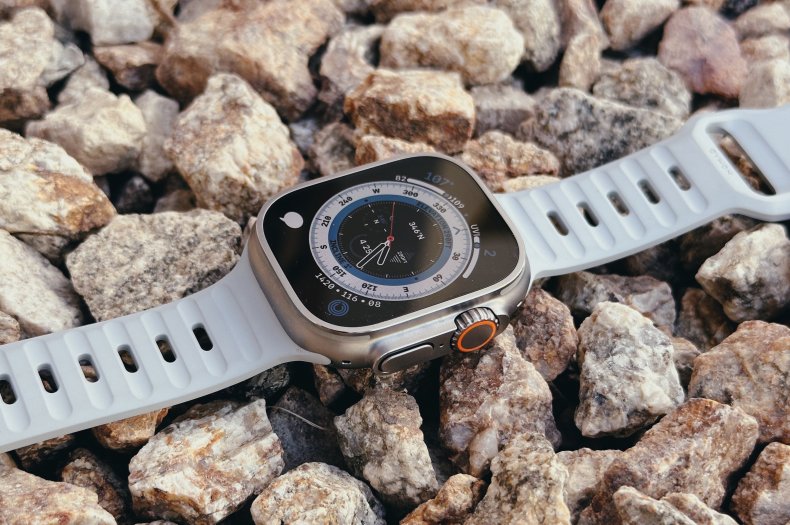 What it is: The rugged Apple Watch Ultra is bigger than other smartwatches from the company and adds more technology to help adventurers take on more challenges.
Why it's great: Apple Watch Ultra has some neat explorer features like a water temperature sensor, but even around the neighborhood, its titanium casing protects it against daily wear. Its bright display also makes it more readable throughout the day. And its battery life is fantastic.
Who it's for: The Action button and enhanced GPS will benefit professional athletes. But I found that the technology in Apple Watch Ultra really benefits anyone willing to wear a big watch on their wrist.
Buy at Best Buy for $799.
Outer Wicker Furniture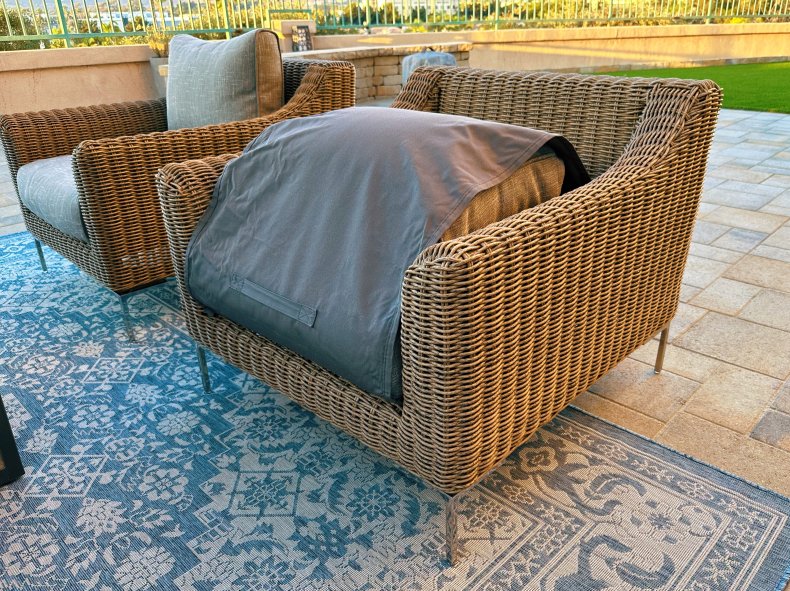 What it is: Outer's wicker furniture collection is available with several different options, including with arms on the chairs or not, along with a choice of fabric color. All of its wicker seating is designed to sustain all weather types, and its fabric is custom-made to be sustainable and stain resistant.
Why it's great: This Outer wicker collection retains all the visual benefits of wicker but upgrades its durability and feel to create something that will draw you outside more. The OuterShell covers that roll up behind each cushion are awesome.
Who it's for: Anyone striving for an outdoor area to rival their indoor space would benefit from Outer's premium furniture. It's expensive, but it's also built to last by getting all the details just right.
Buy at Outer from $6,950.
Monoprice Soundstage 3 Portable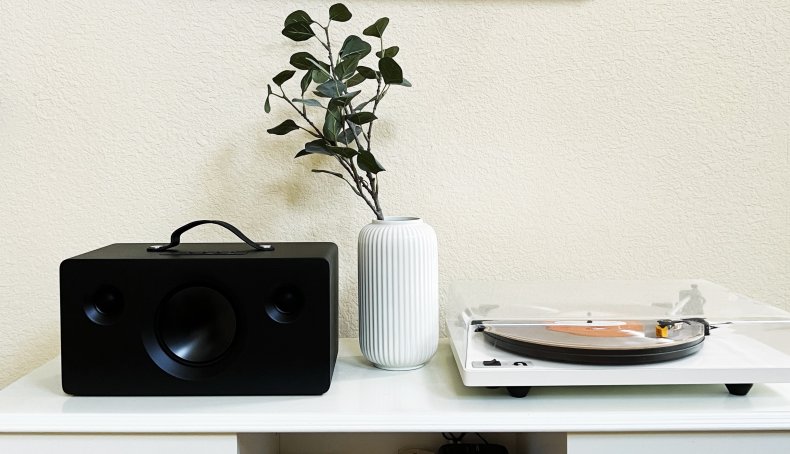 What it is: Monoprice's Soundstage 3 Portable is a Bluetooth speaker that has a wide range of connection types to be able to play music from a phone, turntable or even hook up to a TV.
Why it's great: The connections on this speaker allow it to be used in a number of ways, which is great. More importantly, its ported bass and overall sound quality make it a speaker you want to use everywhere.
Who it's for: The Monoprice Soundstage 3 has a rich sound with low, rumbling bass, but does so at a competitive price point.
Buy at Monoprice for $249.
Reebok Floatride Energy X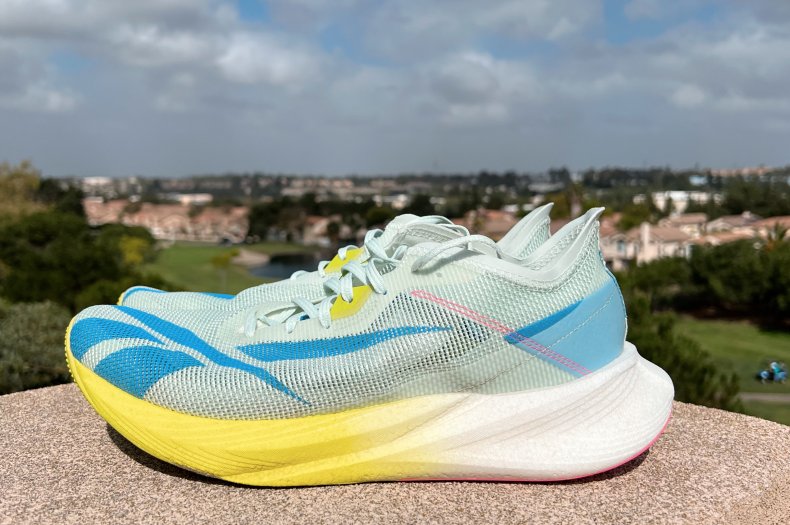 What they are: Reebok's Floatride Energy X are premium running shoes designed for races and long miles but at a competitive price.
Why they're great: The Floatride Energy X have foam that's bouncy and lively, helping runners stay motivated. The shoes also include a carbon fiber plate in the midsole to provide energy return when you need it most.
Who it's for: Any amateurs looking to take their running game to the next level will benefit from Floatride Energy X's more economical pricing, compared with similar offerings from other brands.
Buy at Reebok from $170.
Level Lock+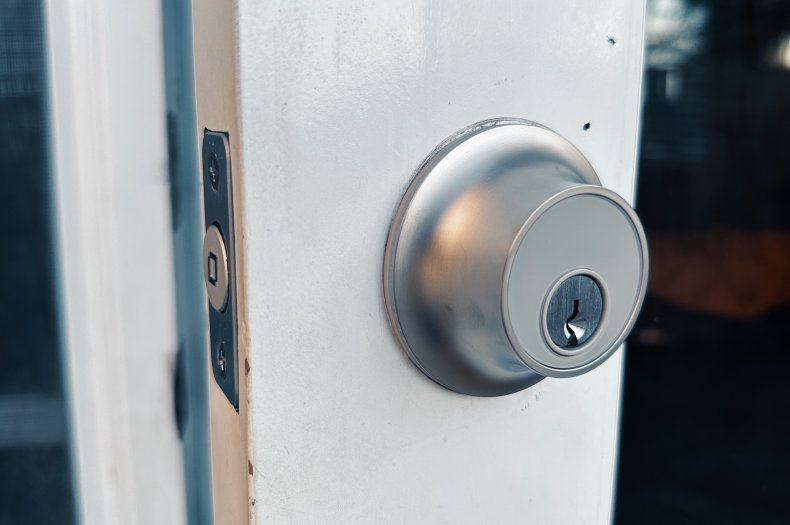 What it is: Level's high-end smart lock, Lock+, crams all its tech inside a tiny housing that makes it look like a traditional deadbolt.
Why it's great: In addition to being a sleek smart lock with lots of ways to share access, it features Apple's home key technology for easy unlocking with an iPhone or Apple Watch.
Who it's for: The Lock+ is aesthetically minded and great for people who don't want their front door to be covered with buttons or bulky plastic pieces.
Buy at Apple for $329.95.
Sonos Sub Mini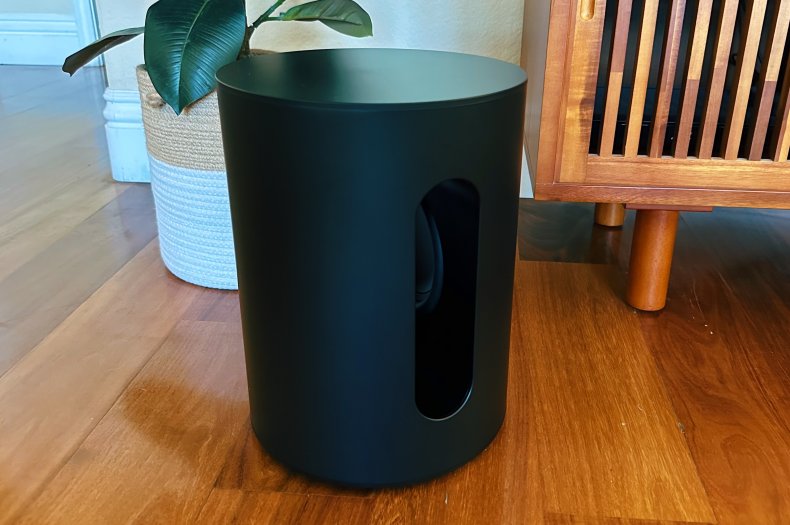 What it is: The Sub Mini is a wireless subwoofer for Sonos speakers.
Why it's great: While not cheap, the Sub Mini is a less expensive option for Sonos owners to add low-end thump to their soundbar or other speakers. The sealed subwoofer is compact but still provides a tight bump to music or movies.
Who it's for: I connected the Sub Mini to most of Sonos' speakers, and I thought it paired best with Beam (Gen 2) and Ray soundbars. It could also make a musical impact when connected with a stereo pair of Sonos Ones.
Buy at Sonos for $429.
Keychron Q2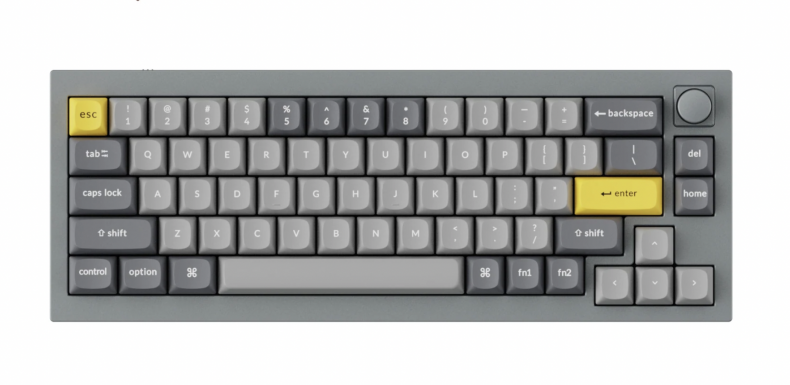 What it is: The Keychron Q2 is a mechanical, clicky, keyboard that features a programmable twist knob.
Why it's great: Keychron has nearly perfected mechanical keyboards made for the general public and newcomers. The Q2 is premium weighted and features a neat knob that can be used for computer volume or plenty of other tasks.
Who it's for: Keychron makes buying a mechanical keyboard very simple for beginners who are unsure what kind of switches they might want to experienced users. Be aware, however, this keyboard is not wireless.
Buy at Keychron from $189.
Samsung HW-Q990B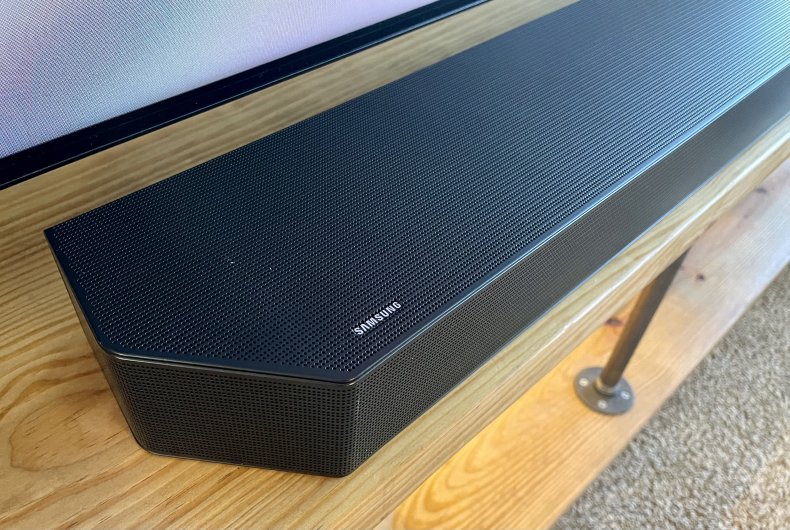 What it is: Samsung's HW-Q990B, is its top-of-the-line Dolby Atmos soundbar with wireless surround speakers, complete with smart connectivity options and an updated design.
Why it's great: The Samsung HW-Q990B immerses viewers into a movie or video game with precise placement of sounds above and behind them, enveloping the room in balanced audio. The companion app allows you to automatically tune the soundbar, wireless surround speakers and subwoofer to the room. It's an epic way to enjoy streaming movies and get into games.
Who it's for: This is a high-end soundbar system that is perfect for people who want a home theater that delivers incredible sound and detailed surround effects without running speaker wires. It's an expensive option, but it is worth the price.
Buy at Best Buy for $1,399.99.
Remarkable 2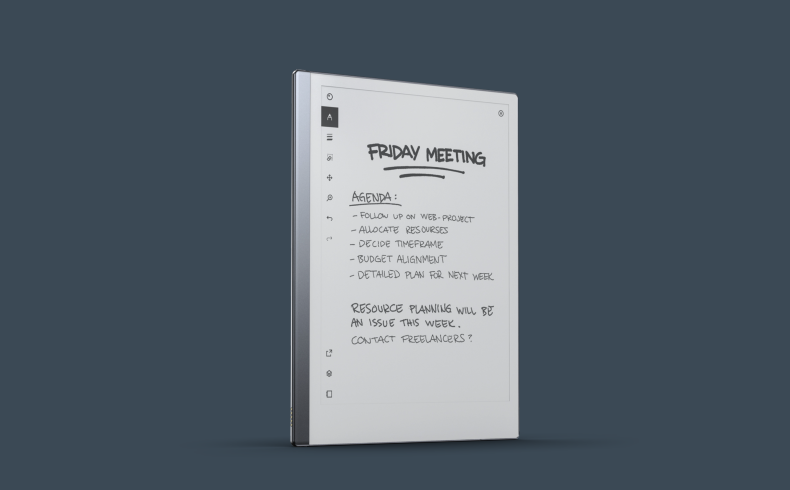 What it is: This E-Ink tablet is a digital note-taking device that is super thin with a paper-like writing experience, long battery life and the ability to turn handwriting into text.
Why it's great: The Remarkable 2 feels like writing on paper, and the upgraded stylus option includes an eraser. This digital notebook lets you take notes during meetings and then quickly share a copy with attendees. It does an impressive job of recognizing sloppy handwriting. It's the perfect way to take and carry notes anywhere.
Who it's for: This is the go-to digital notebook that could work great for office workers, teachers or students. It's the best option for digital notes and a better combo than an iPad and Apple Pencil.
Buy at Remarkable for $299.
Newsweek may earn a commission from links on this page, but we only recommend products we back. We participate in various affiliate marketing programs, which means we may get paid commissions on editorially chosen products purchased through our links to retailer sites.