North Korea Says Trump's Political End is Foretold by Popularity of 'Fire and Fury' Book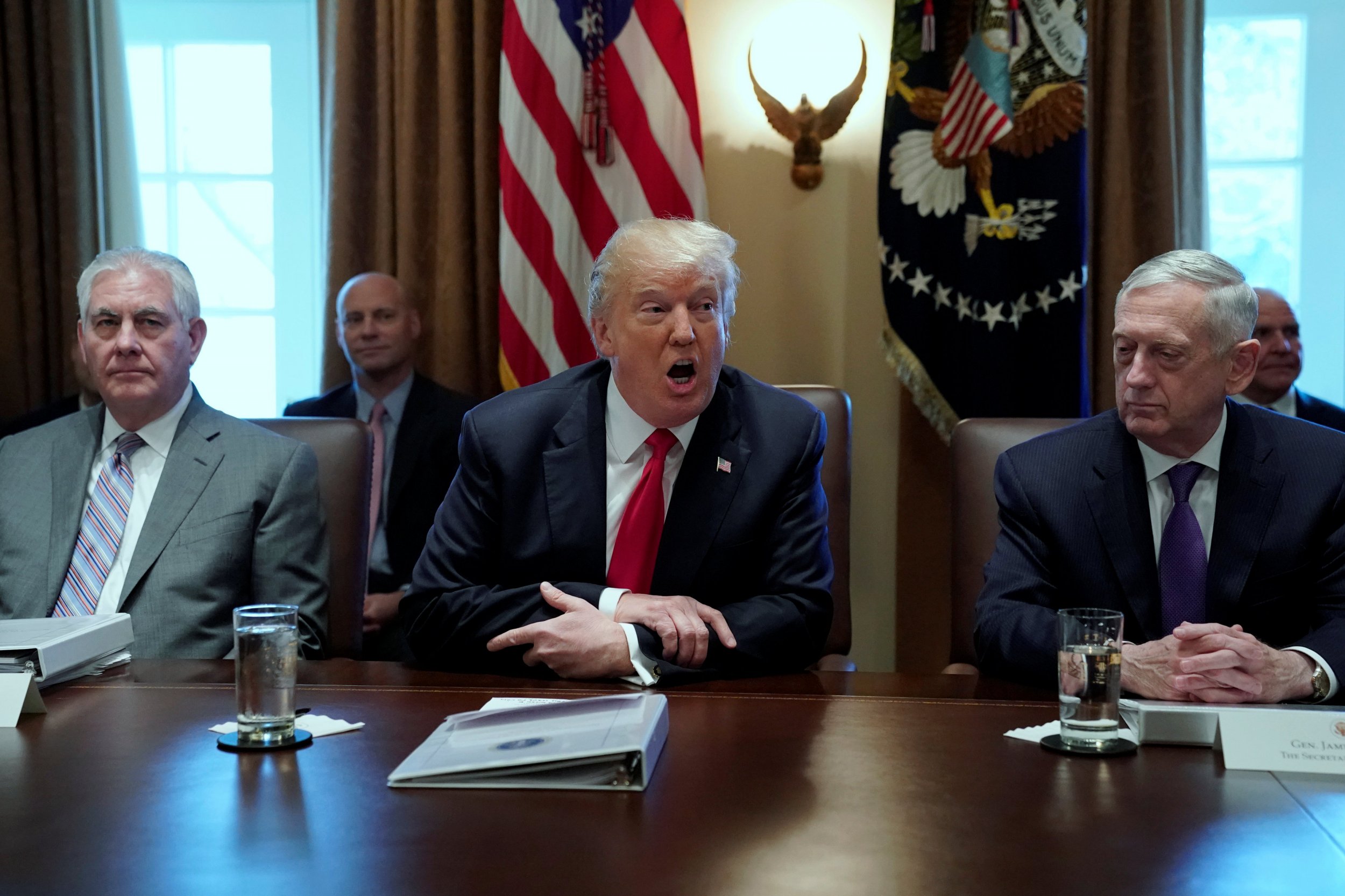 Michael Wolff's explosive new book about the first months of Donald Trump's presidency has caught the attention of the state-controlled North Korean media.
An article published Thursday in the daily newspaper and ruling party's mouthpiece Rodong Sinmun described the book's popularity as a sign of rising anti-Trump sentiment in the U.S. and abroad, spelling the end of his political career.
"The growing popularity of the book proves Trump's political demise," the article reads.
The book is currently only available in English and is unlikely to ever be freely accessible in North Korea, where the regime exerts strict control over permitted reading materials.
But the article sums up the main points, such as Steve Bannon calling Trump's son Donald Trump Jr.'s meeting with a Russian lawyers "treasonous" and describing his daughter and senior White House adviser Ivanka Trump as "dumb as a brick."
Wolff's book also reignited conversation about Trump's mental health, alleging White House staffers often compare the president's behaviour to that of a child. Trump responded to the allegations reassuring the public there is nothing wrong with his mental state, as he is actually a "very stable genius."
The article noted Trump's efforts to block the book's publication and his attempt to discredit Wolff as a "total loser who made up stories in order to sell this really boring and untruthful book."
The book's title Fire and Fury: Inside the Trump White House should ring familiar to North Korean ears, as it references one of the president's most belligerent warning against the country in August, when North Korea's leader Kim Jong Un threatened to attack the U.S. territory of Guam.
Trump responded issueing his own threat, warning Pyongyang of "fire and fury like the world has never seen," a statement followed a couple of days later by a tweet saying that military solutions were "locked and loaded."
The war of words between the president and the regime continued to escalate as North Korea mocked Trump as senile, and Trump eventually threatened to "totally destroy" North Korea in his speech at the U.N. General Assembly in September, to which Kim personally responded branding the president a "mentally deranged dotard."
Trump's approach to North Korea has recently softened, following the announcement of the first inter-Korean talks in two years. Trump expressed his willingness to talk to Kim and supported South Korean President Moon Jae-in diplomatic effort who, in turn, has credited the president for restarting inter-Korean dialogue.