Robert Durst's History of Skipping Bail Comes Back to Haunt Him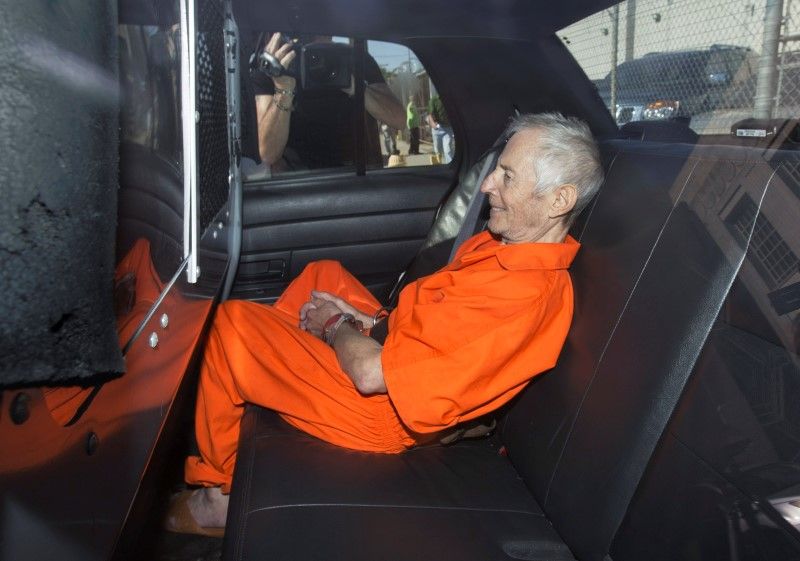 NEW ORLEANS (Reuters) - Robert Durst, the real estate scion awaiting extradition to California to face a murder charge, was denied bail on Monday and will be held in Louisiana until his next court hearing on April 2, a judge ruled.
Durst, who was once the heir to the Durst Organization real estate fortune, was acquitted in the 2001 murder of Morris Black, a neighbor, who he admitted to dismembering. He has also long been a suspect in the 1982 disappearance of his first wife, Kathleen McCormack.
After Durst was arrested for Black's murder, he posted $250,000 in bail and skipped town. In the HBO series The Jinx: the Life and Deaths of Robert Durst, Durst explained that going on the run was a viable option, as he certainly did not need the quarter of a million dollars back.
While he was on run, his second wife, Debrah Lee Charatan, attempted to withdraw almost two million dollars from a bank account. Charatan was given power of attorney by Durst, she handles much of his finances and operates a real estate management firm in New York City.
Durst's attorneys have sought to expedite his extradition to Los Angeles County, where he has been charged with the 2000 murder of longtime friend Susan Berman. He faces weapons charges in New Orleans after his arrest at a hotel there earlier this month. Inside his hotel room police found a revolver with a spent bullet, a latex face mask, marijuana, $42,000 in cash and fake identification.