On Robert Durst's New York Real Estate Connections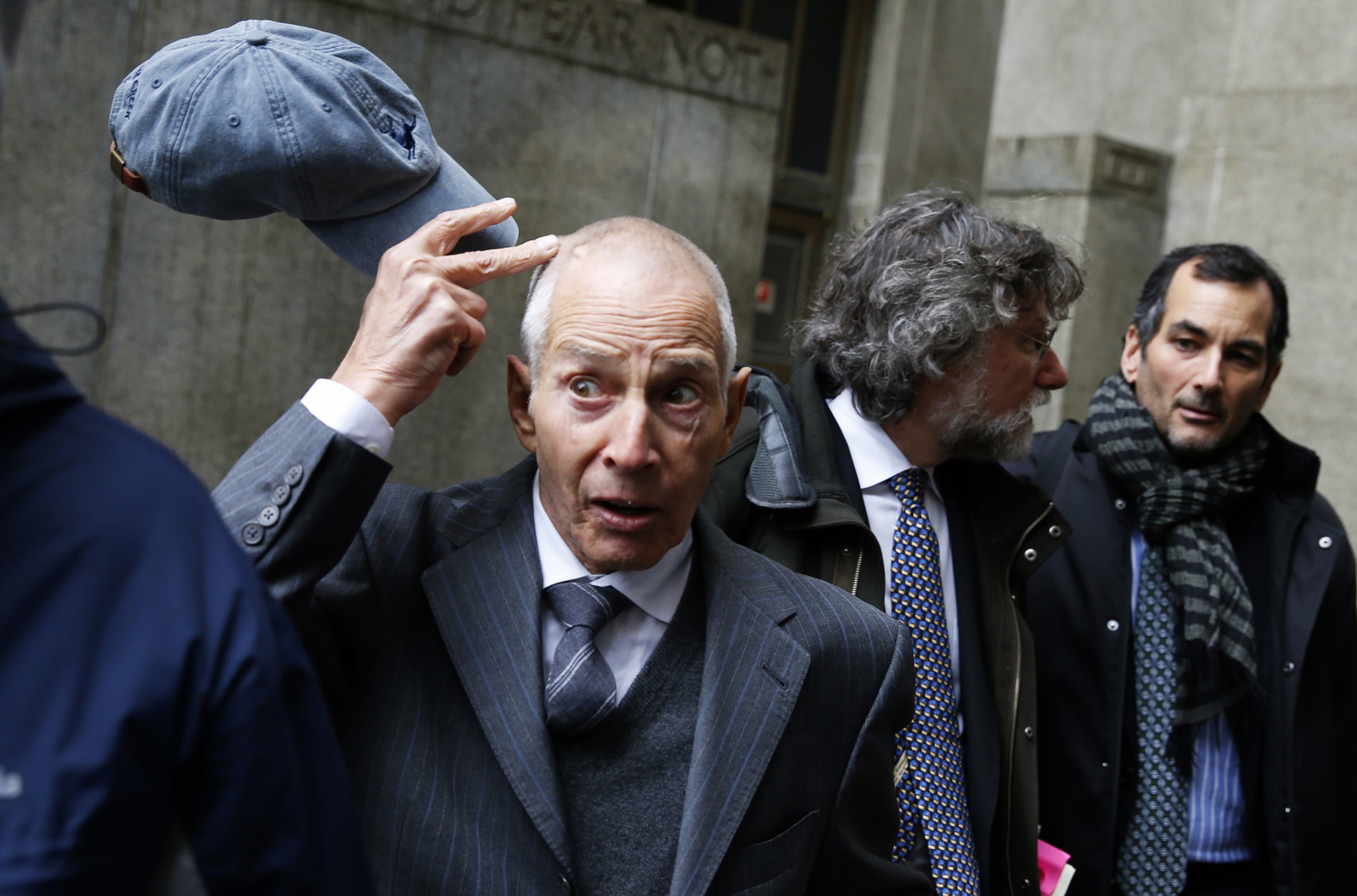 Updated | Debrah Lee Charatan, the second wife of accused murderer and former real estate scion Robert Durst, addressed the matter of his real estate with Newsweek through her real estate litigation and landlord-tenant lawyer on Thursday. Charatan, who appears in HBO's The Jinx: The Life and Deaths of Robert Durst only in deposition footage, has stayed out of the public eye since her husband was arrested on March 14 for the 2000 execution-style murder of his longtime friend and spokeswoman Susan Berman.
Durst, who was caught on tape in The Jinx saying "[I] killed them all, of course" has also long been a suspect in the 1982 disappearance of his first wife, Kathleen McCormack, and was acquitted in 2003 for the murder of his neighbor, Morris Black. (Durst admitted that he had dismembered Black, but claimed self-defense. Black's head was never found.) Durst was once the heir to the Durst Organization's real estate fortune, but cut ties with the firm in 2006.
Adam Leitman Bailey, a real estate litigation and landlord-tenant lawyer, described the nature of Charatan and Durst's business dealings in a lengthy interview with Newsweek. Charatan is a founder of BCB Property Management along with her son, Bennat Charatan Berger. Bailey clarified that while Charatan is an investor in the company, she does not oversee day-to-day operations. This responsibility falls to Berger.
Bailey confirmed that Robert Durst has invested in BCB, as suggested by Newsweek in an earlier investigation. "Robert Durst has been a silent minor investor in only four of over 50 buildings later managed by BCB," Bailey said.
As a minor investor, Durst does not receive voting rights or interest in the company. He does not have personal involvement in the day-to-day management of the buildings. "[Durst] has no communication with the company," Bailey said.
This means no one at BCB considers Durst their boss, though former employees told Newsweekthat Durst was quite a character to work for, saying he would smoke weed during the day and paid staff in cash.
BCB's holdings include properties in both Manhattan and Brooklyn, with a focus on the Williamsburg and Crown Heights neighborhoods.
Bailey did not specify which four buildings Durst had been an investor in or how much money he had invested. The source of the funds is a 1962 trust created by Seymour Durst, Robert's father. The trust, which is cited in numerous New York City Department of Finance records, benefitted several members of the Durst family. The 2006 settlement between Durst and his family allowed him to take complete ownership of the trust and its funds, valued at $65 million.
At the time of his most recent arrest, Durst was in Louisiana and he owns several homes in Texas. The degree to which Durst and his wife communicated is unclear. While former BCB employees said the two were always on the phone, in a deposition obtained by The Jinx Charatan says she didn't know where Durst was over Christmas 2000, the time at which Susan Berman was killed and just days after Durst and Charatan married.
Durst is being held in Louisiana without bail as a result of skipping out on a $250,000 bail after being arrested for Black's murder (he was later caught in Pennsylvania after trying to shoplift a sandwich from a Wegmans supermarket). At the time, police prevented Charatan from removing $1.8 million from Durst's accounts.
Durst's most recent arrest coincided with the final episode of the HBO series.
On Robert Durst's New York Real Estate Connections | U.S.