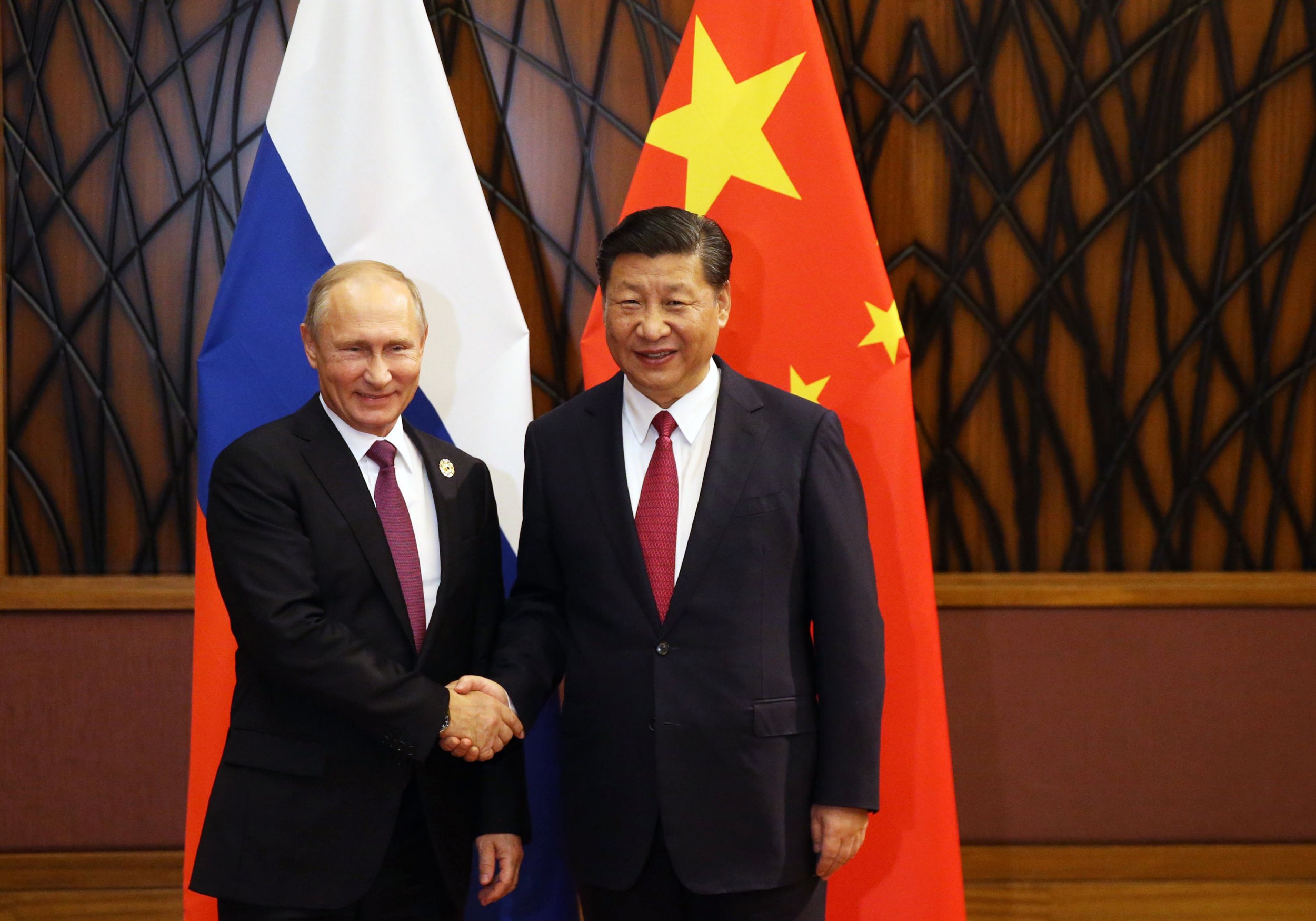 Nearly seven decades after Russia and China struck their first major alliance, an expert analysis showed Wednesday just how powerful the U.S.'s two leading military rivals have become. Despite setbacks over the course of their relationship, recent initiatives have allowed China and Russia to once again shift global military strength from West to East.
On February 14, 1950, the People's Republic of China and the Soviet Union signed the Sino-Soviet Treaty of Friendship, Alliance and Mutual Assistance. Less than five years after World War II and only months after the guerrilla forces of Mao Zedong expelled the Chinese nationalist Kuomintang government to Taiwan, the world's two largest communist powers joined forces at the onset of what would be a nearly half-century Cold War between Moscow and Washington. Already wary of growing U.S. influence in Asia, the two nations vowed to defend one another in the event of an attack from U.S.-backed Japan or any of its allies.
Related: China reveals its new Russian jets flying over secret military bases in the Pacific
"In the event of one of the contracting parties being attacked by Japan or any state allied with it and thus being involved in a state of war the other contracting party shall immediately render military and other assistance by all means at its disposal," an excerpt from Article I of the treaty read.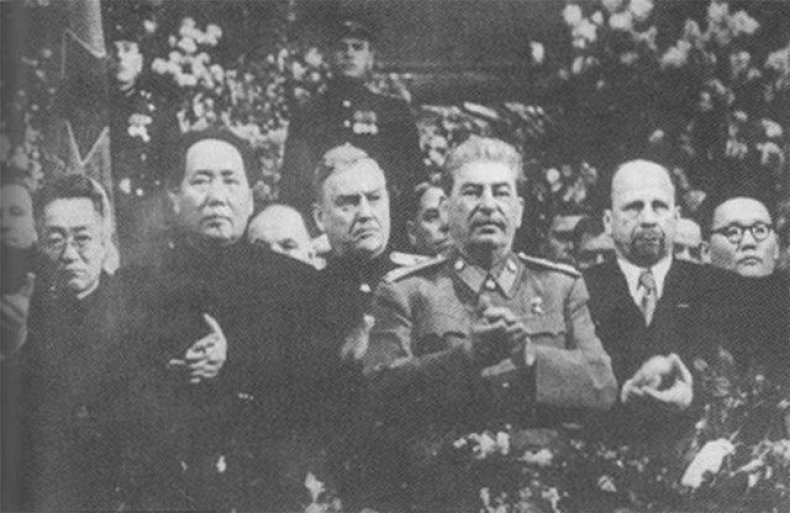 Sino-Soviet might was first demonstrated when Chinese forces supported Soviet-backed North Korea during a three-year war with its U.S.-backed neighbor, South Korea, months after the treaty was signed, forcing a stalemate along a border that still separates the Korean rivals today. The friendship would not last, however, and the two began feuding by the end of the decade. Russia and China fell out due to ideological differences as Stalin's eventual successor, Nikita Khrushchev, softened the Soviet stance toward the West, infuriating a more hard-line Mao. After growing estranged and even engaging in sporadic border clashes, their Communist alliance officially expired in 1979.
It was not until July 16, 2001, about a decade after the collapse of the Soviet Union, that a new partnership was established. Russian President Vladimir Putin and his Chinese counterpart, Jiang Zemin, signed the 20-year Sino-Russian Treaty of Good-Neighborliness and Friendly Cooperation.
While the document did not explicitly mandate that one of them use military action to defend the other and mostly focused on improving economic and diplomatic relations, it did call on Russia and China to "increase trust between their militaries" and "expand and deepen confidence-building measures in the military field so as to consolidate each other's security and strengthen regional and international stability."
Since then, and in recent years especially, the two nations have made good on this pact. Russia and China have sought to both bolster and modernize their own armed forces while participating in joint maneuvers and attempting to limit what they see as an expansionist U.S. military. Most recently, Moscow and Beijing were identified as the foremost military powers behind the U.S. in a report Tuesday from The International Institute for Strategic Studies. In an accompanying statement to its 2018 Military Balance assessment, the U.K.-based institute said the countries' rapidly advancing armed forces may even surpass the West's if measures were not soon taken.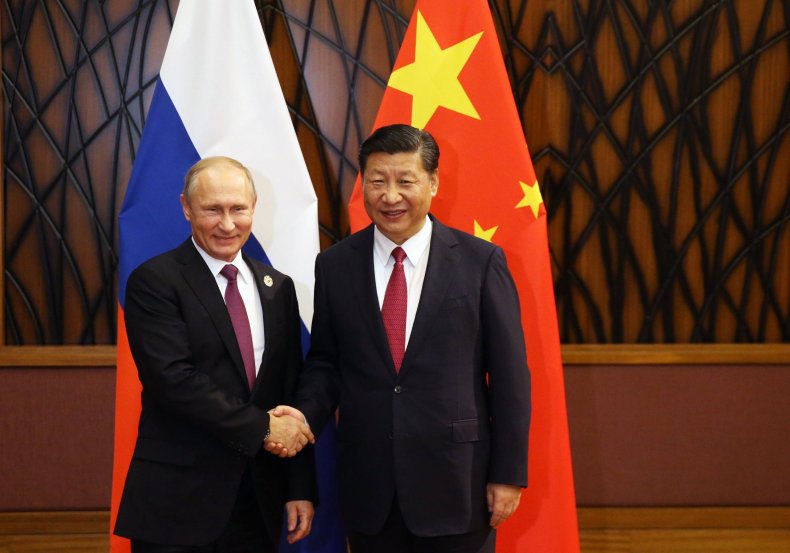 "Powers such as China and Russia are challenging the global predominance of the United States and its allies and while great-power war is not inevitable, states are systematically preparing for the possibility of conflict," the institute wrote.
Russian and Chinese interests have been far from monolithic, as their previous split showed, but they have often found common ground politically as they increasingly assert themselves on the international stage. Russia and China have taken a united stand against U.S. agendas in North Korea, Syria and beyond, for example.
As a result, President Donald Trump criticized them in his debut foreign policy vision in December. Trump's so-called "America First" National Security Strategy targeted Russia and China because they "challenge American power, influence and interests, attempting to erode American security and prosperity" and "are determined to make economies less free and less fair, to grow their militaries, and to control information and data to repress their societies and expand their influence," according to the document.
Russia and China have dismissed the U.S.'s depiction of them as hostile powers, suggesting the U.S. remains stuck in the Cold War and was having difficulty coping with a multipolar geopolitical environment. They have also pushed back against U.S. military presence along their European and Asian borders respectively.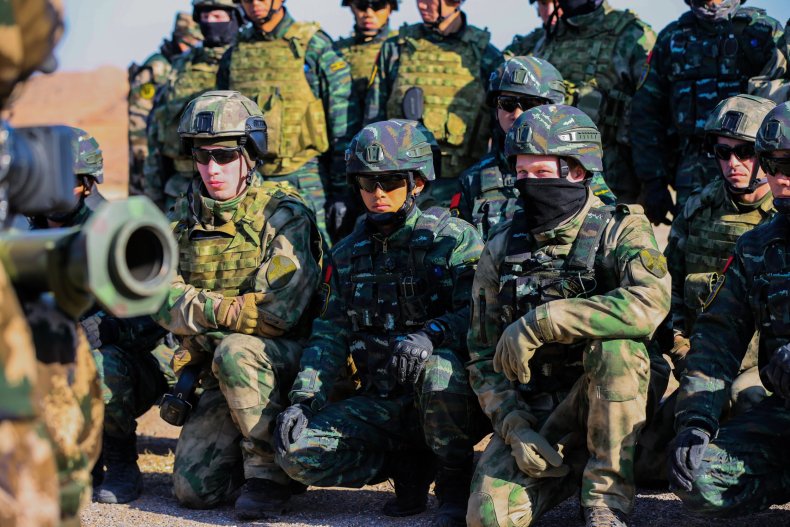 Few analysts have predicted any immediate war between the U.S. and its Russian and Chinese rivals, but extremely tense situations in Syria and North Korea have at times threatened to drag the major powers into a serious conflict. The U.S. has continued to intimidate North Korean supreme leader Kim Jong Un with possible military action over his refusal to give up nuclear weapons he believed were necessary for deterring such an invasion. Meanwhile, recent clashes between a U.S.-led coalition and pro-Syrian government forces have killed scores of those fighting in support of Russia-backed Syrian President Bashar al-Assad, including an unknown number of Russian citizens.
As crises mount abroad, China and Russia's relationship is only set to improve in the near future. China is scheduled to host the Shanghai Cooperation Organization (SCO) Summit in June and Putin is expected to attend. On the 68th anniversary of the first true Sino-Soviet treaty, Chinese Foreign Ministry Spokesperson Geng Shuang predicted Wednesday that the event would bring the powers closer.
"With regard to the Russian President's visit to China, it is a tradition for the heads of state of China and Russia to exchange visits annually. In addition, they maintain close communication through bilateral meetings or on the sidelines of multilateral occasions, letters and telephone conversations," Geng said at a regular press conference.
"This fully demonstrates the uniqueness of China-Russia relations, which are developing at a high level," he added.