Russia and China Replacing U.S. in Africa? As Trump Administration Moves Out, Top Military Rivals Moving In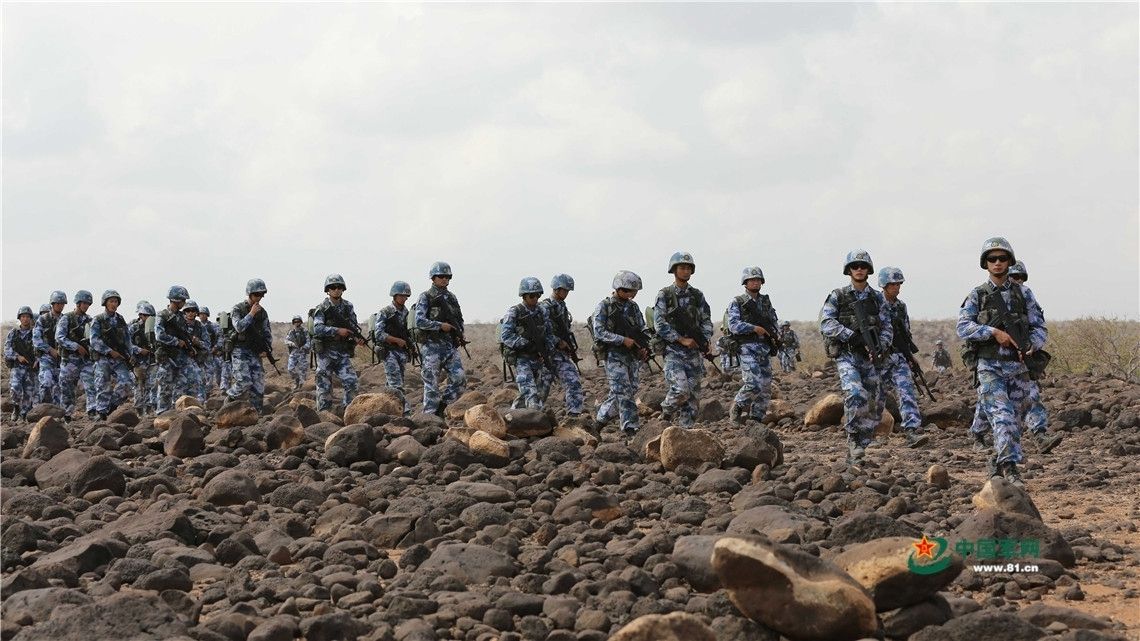 Russia and China have embarked on increasing their military presence in Africa, where the U.S. recently announced it would withdraw some troops in order to counter its two top rivals abroad.
As war rages between the government and rival rebel movements in the Central African Republic, Russia has set out to play a larger role in providing military and humanitarian support to those affected by the conflict. Speaking to Al Jazeera in a report published Monday, the landlocked African country's special security adviser Valery Zakharov—a Russian—said that "to get peace is a challenge, there is no simple solution, but we think we can achieve this," touting cooperation between the two countries.
Moscow's efforts, however, have been met with suspicion by the United States and allies in the West, which has played a muted role in the country's longstanding crisis. Responding to French criticism at the United Nations over Russia's involvement, the Russian Foreign Ministry said last month that it "seems like some countries are feeling somewhat 'jealous' in relation to Russia joining the process of Central African regulation," according to the state-run Tass Rusian News Agency.
That same day, Tass reported that the special representative for the Middle East and Africa Deputy Foreign Minister Mikhail Bogdanov told reporters that "there will be more" military support for the Central African Republic if needed.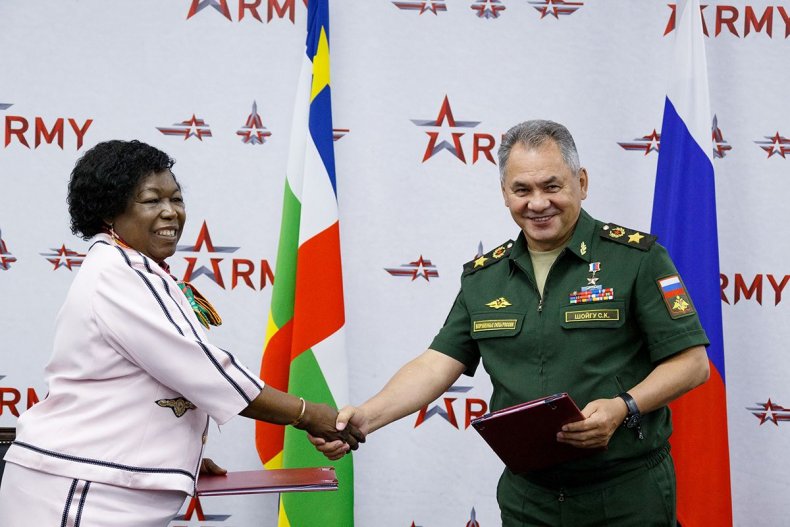 Russia and the estimated 175 military and civilian advisers it has deployed to the Central African Republic are not alone in playing a security role in the country. The resource-rich, conflict-ravaged nation, second-to-last on the U.N.'s Human Development Index, is one of at least 26 African nations where the U.S. has deployed troops in support of a global counterterrorism initiative, as highlighted by the Costs of War project at Brown University's Watson Insitute for International and Public Affairs. The project recently found that the U.S. had spent nearly $6 trillion on conflicts that have killed at least 500,000 people since waging a worldwide war on terror in the wake of 9/11.
In Africa, the U.S. presence has ranged from active combat roles against Islamist militant groups like al-Shabab in Somalia to training and advisory roles across the continent. As President Donald Trump's administration grows increasingly wary of rising Russia and Chinese military power, however, it has sought to reconfigure U.S. military policy to account for potential conflicts with major powers.
It was amid this backdrop that the Pentagon announced Thursday "the realignment of Counter-Violent Extremist Organization personnel operating in U.S. Africa Command to support priorities outlined in the National Defense Strategy," a document that largely prioritizes taking on Russia and China. The Pentagon said that the reduction would amount to "less than 10 percent of the 7,200 military forces serving in Africa Command, the bulk of whom were deployed to the East African country of Djibouti, where the U.S. and a number of other nations—including China—maintain bases.
China opened its first overseas base in Djibouti last year and has held live-fire demonstrations of the country's growing military might. Beyond this, Beijing has launched a sprawling array of projects in Africa, including business ventures, infrastructure development and resource-gathering as part of Chinese President Xi Jinping's international One Belt, One Road initiative. The U.S. has viewed this as a threat to its own interests and cautioned African countries against accepting Chinese investment, though ties between Beijing and much of the continent have remained robust.
In a letter addressed to Secretary of Defense James Mattis and Secretary of State Mike Pompeo, Republican Senator Marco Rubio of Florida and Democratic Senator Chris Coons of Delaware warned Tuesday that reports of Djibouti potentially transferring control of its Doraleh Container Terminal to China after terminating a contract with the United Arab Emirates were "alarming" and called on the two officials to "outline in writing the military and political consequences" of such a scenario.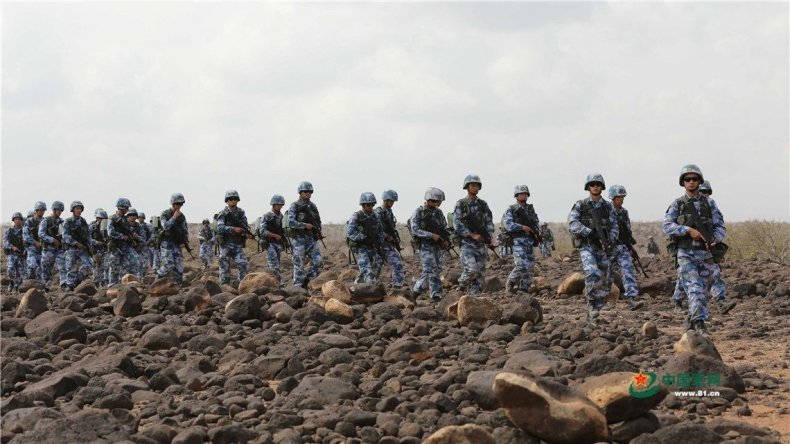 Like Russia, China has seen Western inaction on African issues such as the Central African Republic as an opportunity. China's footprint in the country came to international attention last month when three Chinese citizens said to be working at a mining company in Sosso-Nakombo, Central African Republic, were killed by an angry mob, according to the Associated Press. In July, three Russian journalists were shot dead in an alleged ambush.
As they face U.S. criticism, Russia and China have boosted their own bilateral defense ties as well. Though the true extent to which their interests align remained to be seen, Russian President Vladimir Putin has openly endorsed Xi's One Belt, One Road initiative and both have pledged to expand trade in their national currencies as to counter U.S. sanctions.