Russia Reveals Its Deal to Keep Iran and Israel From Going to War in Syria
Russia has revealed it reached a widely speculated agreement designed to prevent archfoes Israel and Iran from going to war in Syria.
Alexander Lavrentyev, Russia's presidential envoy to Syria, for the first time officially acknowledged Wednesday a deal to prevent further escalations following two days of negotiations with Iran and Turkey in the Russian city of Sochi.
"Of course, we take into account the interests of neighboring states, interests of Israel, our president spoke about that. As we took into account the Israeli concerns, we managed to attain the pullout of Iranian units 85 kilometers [some 53 miles] from the Israeli [-Syrian] border," Lavrentyev told Russia's state-run Sputnik News, later adding that he was "certain" that Israel has since become less concerned about Iran's position in Syria.
Despite being a longtime opponent of Syrian President Bashar al-Assad, neighboring Israel has coordinated with Russia since its 2015 intervention in support of the Syrian leader, who is also backed by Iran. The equation has grown increasingly complex as Syrian government victories enhanced Iran's posture in the country and Israel accelerated a campaign of airstrikes against military positions associated with Tehran's assets there.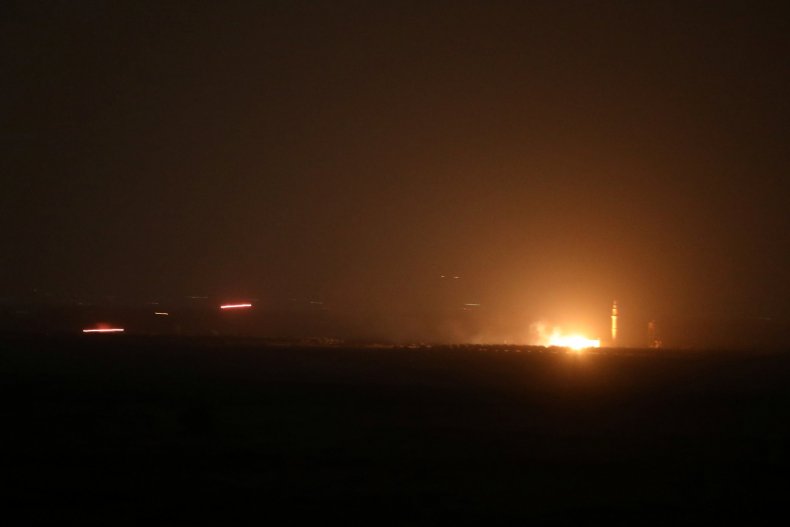 The Russian envoy made the remarks after trilateral dialogue known as the Astana process reached its 10th round. Its participants have sought to reach critical understandings over their differing views on the war in Syria, where Russia and Iran were supporting the government against jihadis, Turkey-backed rebels and other insurgents.
Turkey had joined the U.S., Western allies and Sunni Muslim monarchies in supporting the 2011 rebellion that sparked the Syria's civil war, but the U.S. and coalition partners have focused on battling the Islamic State militant group (ISIS) by supporting the Syrian Democratic Forces, an alliance that includes Kurdish groups considered terrorist organizations by Turkey. These U.S.-backed forces maintain control of about a quarter of the country, while Russian and Iranian support has helped allow the Syrian government to regain most of the rest.
The Syrian military's latest offensive was aimed at reclaiming the country's southwest, which borders Israel and Jordan. With little opposition to Assad remaining, both countries expressed support for returning to a prewar status quo with Syria, but Israel warned that it would not tolerate the presence of any Iranian forces next door. Reports emerged shortly after the Syrian offensive began in June suggesting Russia had successfully managed to secure the exclusion of Iran-backed groups, such as the Lebanese Shiite Muslim Hezbollah, from taking part in the operation to retake the provinces of Daraa and Quneitram, which have since won back by the government.
Israel has, however, responded to recent reported aerial incursions over the occupied Golan Heights with further attacks on Syria, while Russia's Ambassador to Israel Anatoly Viktorov admitted Monday that his country "cannot" remove all of Iran's forces from Syria. Iran has previously resisted Russian calls for a complete withdrawal, saying it would stay in Syria as long as it was welcomed by Assad, who has reiterated his support for both Russia's and Iran's roles in the conflict. The U.S.-led coalition and Turkey have been labeled invaders by the Syrian leader for their unsanctioned military presence. He has condemned Israeli attacks as well.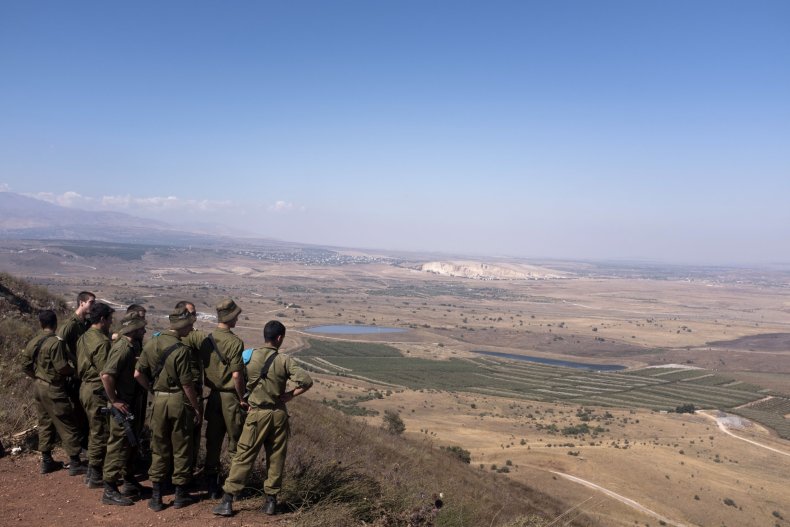 Russia has also sought to make a deal with the U.S., which favors peace talks based in Geneva over the parallel Astana process. Washington has accused the Syrian government of war crimes and does not coordinate with it in the U.S.-led coalition campaign against ISIS. Nevertheless, since President Donald Trump's first bilateral meeting with Russian President Vladimir Putin last month in Helsinki, the two have mulled cooperating on resettling refugees, a move that Russia has warned would be the only legitimate way for the U.S. to maintain a military presence in Syria.
Like Israel, the U.S. has also called for Iran to withdraw from Syria. Iran's growing influence in the country was reportedly cited as one of the main reasons that Trump's advisers resisted his calls for a speedy U.S. exit from the Middle Eastern country.