Meghan Markle Through the Years: From School, Northwestern to the Palace
Meghan Markle's love for Prince Harry turned her into one of the most famous women in the world—but her journey to that point held plenty of interesting stories.
The Duchess of Sussex was born Rachel Meghan Markle in Los Angeles to mother Doria Ragland and father Thomas Markle, on August 4, 1981.
By the time she met her prince, she had been an actress, a lifestyle blogger, a calligrapher, a humanitarian and worked on Deal or No Deal.
'I Remember Rushing Back Home and on That Drive Home Seeing Ash Fall From the Sky'
Meghan grew up in the affluent View Park-Windsor Hills neighborhood of Los Angeles and went to Catholic private school Immaculate Heart.
Famously, she showed her socially conscious instincts early, writing a letter to consumer goods company Procter & Gamble to complain about a sexist advert for dishwasher.
However, her time at high school also saw her live through an era of political turmoil in 1992 after four Los Angeles police officers were found not guilty over the beating of Rodney King.
The verdict sparked five days of rioting against the backdrop of years of racial and economic inequality, NPR reported.
Meghan spoke powerfully about her experience in a video for graduating students of her old school in June 2020, days after George Floyd was murdered by white police officer Derek Chauvin.
She said: "I was 11 or 12-years-old when I was just about to start Immaculate Heart middle school in the fall and it was the L.A. riots, which was also triggered by a senseless act of racism.
"And I remember the curfew and I remember rushing back home and on that drive home seeing ash fall from the sky and smelling the smoke and seeing the smoke billow out of buildings.
"And seeing people run out of buildings carrying bags and looting.
"And I remember seeing men in the back of a van just holding guns and rifles and I remember pulling up to the house and seeing the tree that had always been there completely charred. And those memories don't go away."
She also got her first taste of Hollywood, as her lighting director father took her to the set of Married... With Children where he worked.
She told Esquire in 2013: "Every day after school for 10 years, I was on the set of Married... with Children, which is a really funny and perverse place for a little girl in a Catholic school uniform to grow up.
"There were a lot of times my dad would say, 'Meg, why don't you go and help with the craft services room over there? This is just a little off-color for your 11-year-old eyes'."
'I Knew I Wanted to do Acting, but I Hated the Idea of Being This Cliché'
Meghan went to Northwestern University, in Illinois, and double majored in theater and international relations.
However, she had a battle to fund her time there, with her father taking out loans to pay her tuition and her mother also contributing. She also took part in a work study program and borrowed money from her mother.
In Meghan's lawsuit against the Mail on Sunday, her lawyers outlined how she contributed her own money to paying for her studies, as well as getting help from her parents.
"In addition, [Meghan] received scholarships for academic achievement, which reduced the payable tuition fees. [Meghan] also undertook a work-study programme whereby income she made from working on campus after class was applied directly to supplement and lower her tuition costs, thus personally contributing to her tuition as well."
Once there, she changed her major from straight theater studies to add international relations as she began to dream big.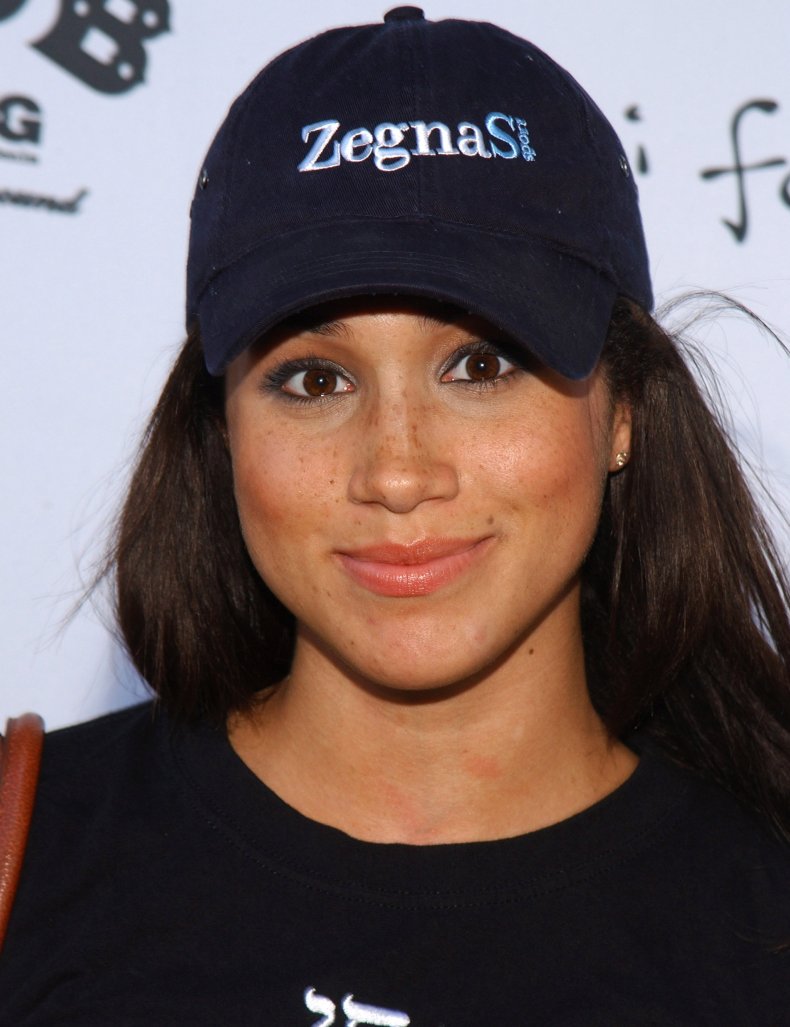 Meghan told Marie Claire in 2013: "I had always been the theater nerd at Northwestern University. I knew I wanted to do acting, but I hated the idea of being this cliché—a girl from L.A. who decides to be an actress.
"I wanted more than that, and I had always loved politics, so I ended up changing my major completely, and double-majoring in theater and international relations."
Around the same time, Meghan did work experience at the U.S. embassy in Argentina aged 20 with a little help from her uncle Michael Markle, a retired diplomat, the Mail on Sunday reported.
Meghan told Marie Claire: "By my junior year I had finished most of my credits, and I applied for an internship at the U.S. Embassy, so I ended up working in the embassy in Buenos Aires for a few months.
"It was during their economic devaluation and our Secretary of the Treasury at the time, Paul O'Neill, was there. So I'm 20 years old, in Buenos Aires, in a motorcade, doing that whole thing.
"I thought for sure I would still have a career in politics."
'Things I Was Doing While I Was Auditioning to Try to Make Ends Meet'
Meghan went on to launch a career as an actress, starring most famously in legal drama Suits where she appeared alongside Patrick J Adams.
However, she had to do her time in smaller roles along the way and in 2013 told Esquire about being a "briefcase girl" on Deal or No Deal.
She said: "I would put that in the category of things I was doing while I was auditioning to try to make ends meet.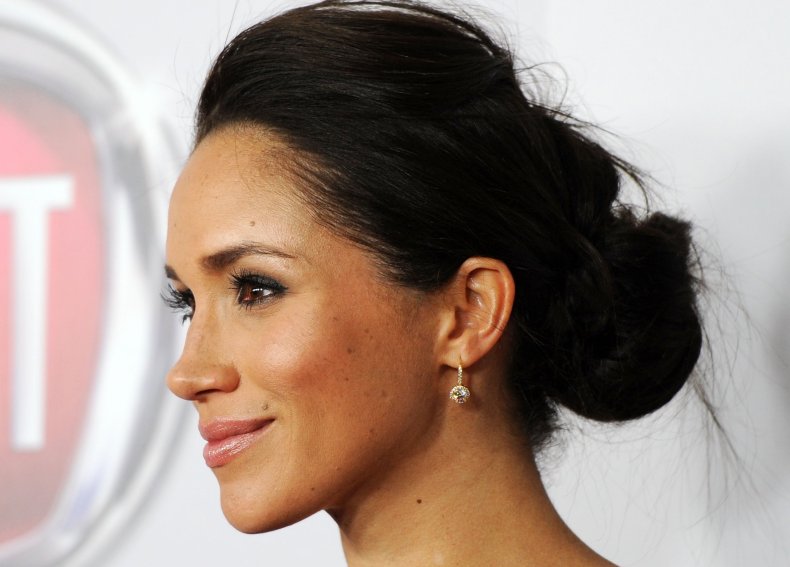 "I went from working in the U.S. Embassy in Argentina to ending up on Deal. It's run the gamut.
"Definitely working on Deal or No Deal was a learning experience, and it helped me to understand what I would rather be doing.
"So if that's a way for me to gloss over that subject, then I will happily shift gears into something else."
'The Couple, Who Had Appeared Deliriously in Love on a Jamaican Beach Just 23 Months Earlier, Were Divorced'
Aged 23, Meghan fell in love with up-and-coming Hollywood producer Trevor Engelson and dated for seven years before marrying in Jamaica, on September 10, 2011.
Biography Finding Freedom suggested the rise of Meghan's acting career triggered jealousy from her husband and it was after she moved to Toronto for Suits that the relationship broke down.
The book states: "Meghan living in Toronto for the greater part of the year accelerated the decline of their relationship.
"At first, they made every effort to spend time together. As the months went by, however, the visits became less frequent.
"When Trevor was invited to the Oscars in February 2013, he didn't bring Meghan to the awards show.
"He explained that he had only one ticket, but Meghan wondered if he didn't want to share the spotlight.
"Six months later, the couple, who had appeared deliriously in love on a Jamaican beach just 23 months earlier, were divorced."
'I Was Beautifully Surprised When I Walked Into That Room and Saw Her'
Meghan and Harry have described how in 2016 they were introduced by a mutual acquaintance and, while they kept the name private, it is now known the duchess was friends with Princess Eugenie.
They had several dates in London, including a clandestine meeting at a supermarket, and at exclusive hotel Soho House.
The prince told the Armchair Expert for a podcast released in May 2021: "The first time Meghan and I met up for her to come and stay with me, we met up in a supermarket in London, pretending we didn't know each other, texting each other from the other side of the aisles.
"There's people looking at me, giving me all these weird looks, and coming up to me and saying 'hi'.
"I texted her saying 'is this the right one', and she said 'no you want parchment paper', and I'm like 'where's the parchment paper?!'."
The couple hit it off straight away and before long took their relationship further afield, to Botswana.
In November 2017, Harry told the BBC: "I had never watched Suits, I had never heard of Meghan before and I was beautifully surprised when I walked into that room and saw her. I was like I'm going to have to really up my game here.
"It was, I think, about three maybe four weeks later that I managed to persuade her to come and join me in Botswana and we camped out with each other under the stars."
'I Could Barely Let You Finish Proposing'
Harry and Meghan announced their engagement after months of speculation at Kensington Palace.
They gave an interview with the BBC's Mishal Husain in November 2018 in which they revealed they were roasting chicken at the time Harry popped the question.
Meghan said: "Just a cozy night. It was—what we were doing? Just roasting chicken.
"Trying to roast a chicken and it [was] just an amazing surprise. It was so sweet and natural and very romantic. He got on one knee."
Asked whether it was an "instant yes," Meghan added: "Yes, as a matter of fact, I could barely let you finish proposing. I said, 'Can I say yes now?'"
The wedding was on May 19, 2018, and watched by the royal family, celebrities including Oprah Winfrey and George Clooney and a global audience of millions.
However, Meghan and Harry described the fanfare at St George's Chapel, Windsor Castle, as being for the world, and they had an unofficial, non-legally binding exchange of vows in their garden several days earlier.
Meghan told Oprah in March 2021: "You know, three days before our wedding we got married.
"No-one knows that, but we called the Archbishop and we just said, 'look, this thing, this spectacle, is for the world, but we want our union between us'."
The Archbishop of Canterbury later clarified the legal wedding was the one at Windsor Castle, on May 19.
'How Any Woman Does What They Do Is Beyond Comprehension'
Meghan gave birth to Archie Harrison Mountbatten-Windsor at The Portland Hospital in London on May 6, 2019.
Prince Harry said that day: "Mother and baby are doing incredibly well. It's been the most amazing experience I could ever have possibly imagined.
"How any woman does what they do is beyond comprehension but we're both absolutely thrilled and so grateful for all the love and support from everybody out there. It's been amazing."
The couple took their baby on a royal tour of southern Africa that autumn where he met Archbishop Desmond Tutu.
Since then he has been named as a claimant in a privacy lawsuit, been a guest star on his parents' Spotify podcast and was shown in footage on Oprah Winfrey's CBS prime time special with the couple.
Quitting royal duties
Meghan and Harry told the Royal Family they wanted to step back from royal duties towards the end of 2019 while they were in Canada.
The duke would later tell Oprah his father, Prince Charles, stopped taking his calls during this time.
And the world first learned about the negotiations when details of the couple's proposals leaked to the media.
Ultimately, the duke and duchess went public with their intentions to begin a new life in north America in January 2020.
Their statement released at the time read: "We intend to step back as 'senior' members of the Royal Family and work to become financially independent, while continuing to fully support Her Majesty The Queen."
Oprah
Meghan, Harry and Archie moved temporarily to Los Angeles in April, 2020, before buying their first house in Montecito, Santa Barbara County, that summer.
They fought lawsuits with the media, had run ins with the paparazzi and were ultimately stripped of honorary royal titles and roles in February 2021.
Meghan lost her vice-presidency of the Queen's Commonwealth Trust, and her patronages of The Royal National Theatre and The Association of Commonwealth Universities.
She also did a sit down interview with Oprah Winfrey to be broadcast on March 7 as a CBS prime time special, with expectations it would be scathing of the palace and media.
In the days beforehand, U.K. newspaper The Times ran an exclusive story alleging that Meghan had faced allegations of bullying from her former palace aides in Fall 2018.
Buckingham Palace launched a review but the interview went ahead and saw Meghan accuse a royal of having expressed concern over "how dark" their son Archie's skin might be.
She said: "In those months when I was pregnant, all around this same time, we have in tandem, the conversation of 'He won't be given security, he's not going to be given a title,' and also concerns and conversations about how dark his skin might be when he's born."
Prince William later said the royals are "very much not a racist family."
The duchess also described feeling suicidal in January 2019 following negative coverage in the U.K. media, including a story which she says inaccurately claimed she made Kate Middleton cry.
Meghan said: "Look, I was really ashamed to have to say it at the time and ashamed to have to admit it to Harry especially, because I know how much loss he's suffered.
"But I knew that if I didn't say that I would do it ... and I just didn't ― I just didn't want to be alive anymore.
"And that was a very clear and real and frightening constant thought."
However, the past year of Meghan's life saw her and Harry take on new challenges outside the royal family from their Netflix and Spotify multi-year deals to her first investment in a start-up Clevr Blends.
Meghan told Oprah: "Now, because we're actually on the other side, we've actually not just survived but are thriving."