Television personality Sharon Osbourne has revealed that she underwent months of ketamine therapy to cope with the backlash against her in the wake of comments she made in support of friend, Piers Morgan.
In August 2021, Morgan said he didn't "believe a word" of Meghan Markle's interview with Oprah Winfrey.
The outspoken wife of musician Ozzy Osbourne and pioneer of reality television was permanently suspended from CBS panel show The Talk, after her co-hosts questioned whether she was racist on live TV, following her support of Morgan and allegations made against her which emerged as a result of the interview.
Osbourne released an apology March 12, 2021, which read in part: "To anyone of color that I offended and/or to anyone that feels confused or let down by what I said, I am truly sorry. I panicked, felt blindsided, got defensive & allowed my fear & horror of being accused of being racist take over."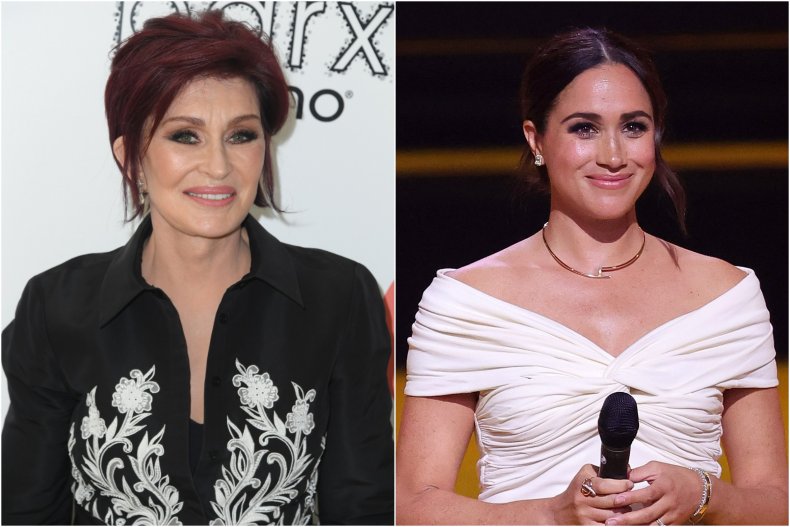 Osbourne parted ways with the network soon after and has recently signed to host a new panel show with Rupert Murdoch's TalkTV where she joins Morgan as a star signing.
Morgan has secured an interview with former-president Donald J. Trump for the inaugural episode of his new TalkTV show Piers Morgan Uncensored, during which Trump says that Queen Elizabeth II should have stripped Harry and Meghan of their titles.
Speaking to The Times about the backlash she faced after The Talk's post-Meghan interview episode aired, Osbourne said people "were saying they were going to come in the night, cut my throat, cut Ozzy's throat, cut my dogs' throats."
"My phone, as far as my TV career here [was concerned], was nonexistent, not one call. Nothing ... In England and Australia it never changed. Here it was like I was dead."
Part of her coping mechanism for this was revealed to be a course of ketamine therapy, administered by nurses. "If you're a person that stuffs things [down, or suppresses things], 'I'm fine, I'm fine,' this drug relaxes you," she said.
"You're not out completely. You can hear, you can talk, but you're so relaxed, and you can't bulls*** on it...It's a truth drug."
The FDA approved Ketamine as a human anesthetic in 1970, and it was used in treating injured soldiers in the Vietnam War. Ketamine does not slow breathing or heart rate.
Osbourne, known for her no-holds-barred honesty, doesn't shy away from offering her opinion of the royals, even after her criticism following comments about Meghan on The Talk.
On the Sussexes, Osbourne told The Times: "The situation is you either love them or you don't. There's no in between with those two."
She also said she is a supporter of Camilla, Duchess of Cornwall who she "absolutely adores," praising her "real" and "down to earth" nature, plus "she's a laugh."
It was announced in February by the queen that she wishes for Camilla to one day use the title of Queen Consort when Prince Charles becomes king. This contradicted previous statements that claimed that Camilla would be styled as Princess Consort when the time came.
Osbourne does not hold back about another member of the royal family in the form of Prince Andrew, Queen Elizabeth II's son who settled out of court a sexual assult lawsuit brought against him by Virginia Guiffre earlier this year.
Osbourne said she believes the prince could have saved himself from disgrace if only he had been more transparent.
Having been widely criticized for her commentary on The Talk, Osbourne identifies a new feeling in Los Angeles. "Everybody's scared of saying something wrong that somebody would take and sell," she told The Times. "It's no way to bloody live. I don't want it. I don't need it."
As she prepares to begin work on her new TalkTV panel show in the U.K—also named The Talk—Osbourne sees it as an opportunity to escape Hollywood and return home to Britain where both she and her husband were born.
"It's just our time to go home," she explained to The Times, "I don't want to be judged."