Trump Arrives for CPAC as Investigations, Jan. 6 Probe Close In
Former President Donald Trump will give the keynote speech at the Conservative Political Action Conference (CPAC) in Orlando on Saturday as investigations into him and his business—as well as the House select committee's January 6 probe—close in on him and his inner circle.
Running from Thursday, February 24 through Sunday, February 27, the conservative summit will feature Trump on Saturday evening at 7 p.m. EST. The former president's remarks will be live-streamed by Fox Nation and through the CPAC website.
Trump will likely go through a string of his greatest hits—false claims that the 2020 election was stolen, attacks against President Joe Biden and arguments that things would be better if he was still in the White House. Meanwhile, investigations targeting him appear to be closing in, with some legal experts suggesting he could soon face an indictment.
Trump ally and former personal lawyer Rudy Giuliani is reportedly in talks with the House select committee about testifying regarding the events of January 6, 2021. The Guardian reported on Wednesday that Giuliani, who previously served as mayor of New York City, has indicated that he "is prepared to reveal his contacts and the roles played by Republican members of Congress" ahead of the unconstitutional scheme to keep the former president in power.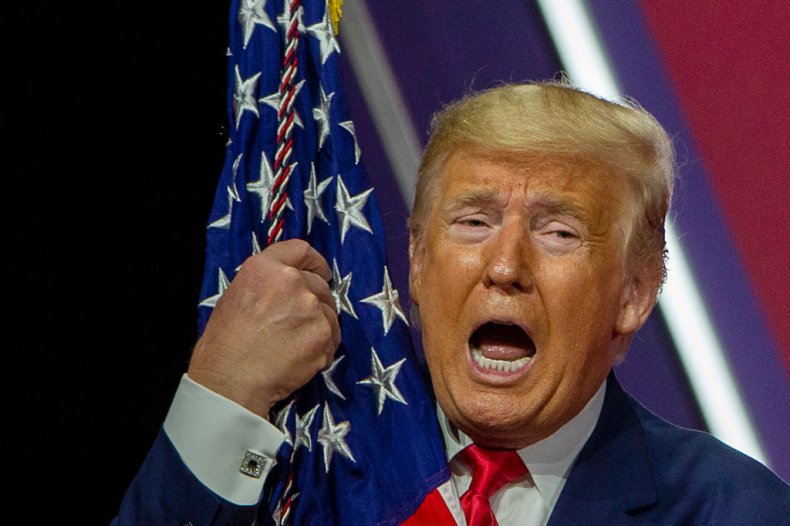 The New York Times additionally reported on Wednesday that Ivanka Trump, the former president's eldest daughter, is having discussions with the House select committee about sitting down for an interview. A spokesperson for Ivanka Trump confirmed the reporting to the Times, saying that she "is in discussions with the committee to voluntarily appear for an interview."
Hundreds of Trump's supporters attacked the U.S. Capitol on January 6 of last year in an apparent effort to prevent the formal certification of President Joe Biden's Electoral College victory. That attack came after the former president had lied for months about the outcome of the 2020 election, claiming it was "rigged" or "stolen" by Biden. Ahead of the violence, Trump told supporters at a nearby rally to walk to the federal legislative building and to "fight like hell" to save their country.
In tandem, Trump and Republican allies developed a plan to have then Vice President Mike Pence reject the electors of several key swing states that had gone for Biden. Trump has reiterated in recent statements that he wanted Pence to "overturn" the election results, but he refused to cooperate with that unconstitutional effort. The House select committee is also investigating that scheme.
Furthermore, Trump's actions remain under investigation in Georgia after he pressured the southern state's Secretary of State Brad Raffensperger, a Republican, to "find" enough votes to flip the election in his favor. Raffensperger, who voted for and donated to Trump's 2020 campaign, declined to cave to Trump's pressure. The Georgia GOP official has since characterized that phone conversation as a "threat" from the then president.
Fulton County, Georgia District Attorney Fani Willis is investigating Trump's actions to determine whether they amount to criminal activity. Willis convened a special grand jury to review evidence as part of the probe. When she requested the jury be convened, the district attorney wrote in a January letter to a judge that her office had "received information indicating a reasonable probability that the State of Georgia's administration of elections in 2020, including the State's election of the President of the United States, was subject to possible criminal disruptions."
"There's a possibility that after two months we'll have all the information we need to press forward. There's a possibility that, after week one, that some appellate issue will come and there's a halt," she told The Atlanta Journal-Constitution in early February. "But what I do think is within a year we will have all the information that we need."
Manhattan Supreme Court Judge Arthur Engoron ruled earlier this month that Trump and two of his adult children—Donald Trump Jr. and Ivanka Trump—must comply with subpoenas to testify as part of New York Attorney General Letitia James' investigation into the former president's business practices. Additionally, Trump may be facing a Justice Department probe after it was revealed this month that he improperly took classified national security documents to his Mar-a-Lago home when he departed from the White House last year.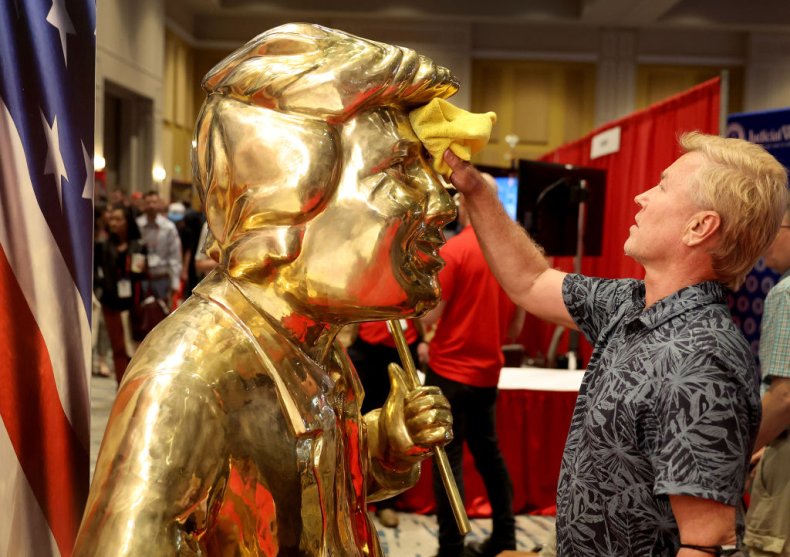 Trump has since returned the documents to the National Archives and Records Administration (NARA), and insisted this was a "routine process." However, some legal experts have suggested he committed a "five-year felony"—referencing 18 U.S. Code § 1924, which addresses "unauthorized removal and retention of classified documents or material." That law penalizes the crime with a fine or imprisonment "for not more than five years, or both.
The former president has dismissed all the investigations into him and his businesses as Democratic efforts against him. He has described them as a "scam," and suggested some of the prosecutors involved are "racist" against him. Whether any of the probes ultimately result in an indictment against him remains to be seen, but some legal experts expect some charges to eventually stick.
"Donald Trump will be indicted," former U.S. Army prosecutor Glenn Kirschner asserted in a video posted to social media last Sunday. "I'm not sure which jurisdiction will indict him first but he will be indicted."
Newsweek reached out to Trump's press office for comment.