Lloyd Austin to Meet Chinese Defense Minister: Four Things on the Agenda
U.S. Defense Secretary Lloyd Austin is expected to meet with Chinese Defense Minister General Wei Fenghe for the first time when their respective delegations arrive in Singapore for Asia's largest defense summit this week.
The Pentagon has confirmed it has received a formal request from the People's Liberation Army (PLA), China's military, to meet during the three-day IISS Shangri-La Dialogue, which begins on Friday. A senior defense official said the exact time and location of the talks were still being discussed.
"But I don't have any more details at this time except to say we expect, from our perspective, the substance of that meeting to be focused on managing competition and regional and global issues," the official said through the Defense Department's website on Monday.
The summit—the first to be held in-person since the pandemic began—will be opened by a keynote address from Prime Minister Fumio Kishida of Japan. Both Austin and Wei are on the schedule for major speeches on their countries' defense policy in the region, on Saturday and Sunday, respectively.
Curbing Frictions
"Managing competition," in the Pentagon's words, has been at the top of the administration's agenda since President Joe Biden took office last January.
Washington and Beijing are at loggerheads over myriad issues, and the systemic rivalry between the two powers now spans a full spectrum of issues including global leadership, political governance, trade, technology and military.
Ely Ratner, the assistant secretary of defense for Indo-Pacific security affairs, told Congress in December that the administration's goal was to reopen lines of communication with the PLA after former President Donald Trump left office with tensions with China sky high.
As both militaries tussle for influence in Asia—the U.S. as the resident power and China as the rising one—the Defense Department would focus on "crisis communications and crisis management" to prevent accidents, Ratner said.
The efforts have been largely successful. Officials in Washington appear to be reaching counterparts in Beijing when they pick up the phone. Biden and President Xi Jinping of China held their most recent summit in March, while national security advisers Jake Sullivan and Yang Jiechi spoke last month.
Working-level talks have continued with uniformed officials from both sides. Austin, meanwhile, had his first call with Wei on April 20. It followed disagreements about who was considered Austin's counterpart in Beijing, with Washington requesting talks with Xu Qiliang, Xi's No. 2 at the Central Military Commission.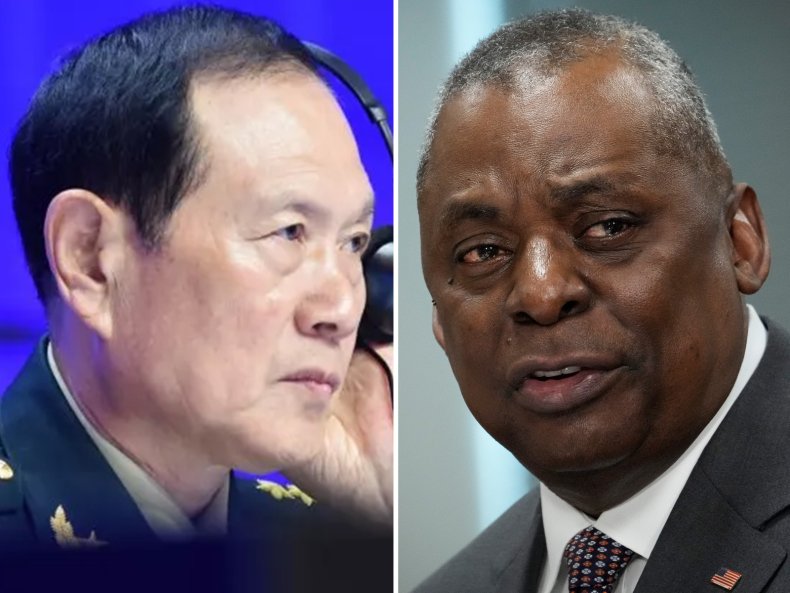 The Taiwan Thorn
Taiwan has always been a touchy subject whenever American and Chinese officials meet, but Beijing's representatives will be looking for some extra clarity when they sit down with Austin's delegation this weekend.
The Western-leaning democratic island has been coveted by Chinese leaders for decades. As a political settlement agreeable to Taipei becomes less and less likely under Xi's China, the Chinese Communist Party leadership likes to remind the world that it hasn't ruled out the use of force to achieve its political objective.
The United States has no formal diplomatic relations with Taiwan, but it's been the island's top arms supplier since the Cold War. As Beijing grows more assertive under Xi, U.S. officials are stressing the need to help Taiwan bolster its self-defense, and even prepare American forces for potential intervention.
Officially, Washington doesn't say whether it would come to Taiwan's defense—a policy known as "strategic ambiguity." But last month, Biden said at a press conference in Tokyo that the U.S. would get militarily involved if China were to invade Taiwan.
Wei is certain to press the Americans on the president's comments. When the pair spoke in April, Wei told Austin: "If the Taiwan question is not handled properly, it will have a subversive effect on the China-U.S. relations. The Chinese military will resolutely safeguard national sovereignty, security and territorial integrity."
It'll be up to Austin to convince his Chinese counterparts that the U.S. policy of ambiguity hasn't changed—a quite important reassurance as far as nuclear-armed states are concerned.
Beijing's Pacific Future
Announcing Wei's visit to Singapore, China's Defense Ministry said last month that the general would deliver a speech titled China's Vision for Regional Order.
The address would "comprehensively introduce China's policy, concept and practical actions in practicing real multilateralism, safeguarding regional peace and stability, and promoting the building of a community with a shared future for mankind," the statement said.
The region, which Beijing still calls the Asia-Pacific rather than the Indo-Pacific, is where China looks to expand its growing economic clout and project its power in the years ahead. Having become the largest trading partner of all its immediate neighbors, and aggressively enforced territorial claims in the East and South China seas, Beijing has its eyes on the Pacific.
Austin and Wei are likely to discuss the potential implications of China's newly inked police and security pact with the Solomon Islands, an agreement that has caused some unease in Washington, but also in Australia, New Zealand and Japan.
Daniel Kritenbrink, the assistant secretary of state for East Asian and Pacific affairs, said in April that the U.S. would respond if the Solomon Islands allowed China to "establish a de facto permanent military presence, power projection capabilities, or a military installation" in the islands.
China said it had no intention of building a military base in the Solomon Islands, and called speculation to the contrary disinformation. Just last week, Beijing sought an ambitious region-wide deal with 10 Pacific Island nations but ultimately failed to reach a "consensus" on the agreement to cover trade, policing, and disaster relief.
China doubtless will try again. Meanwhile, it's continuing to push back against the strengthening of U.S. bilateral alliances and multilateral partnerships in the region, with officials warning Washington against creating an "Asian NATO."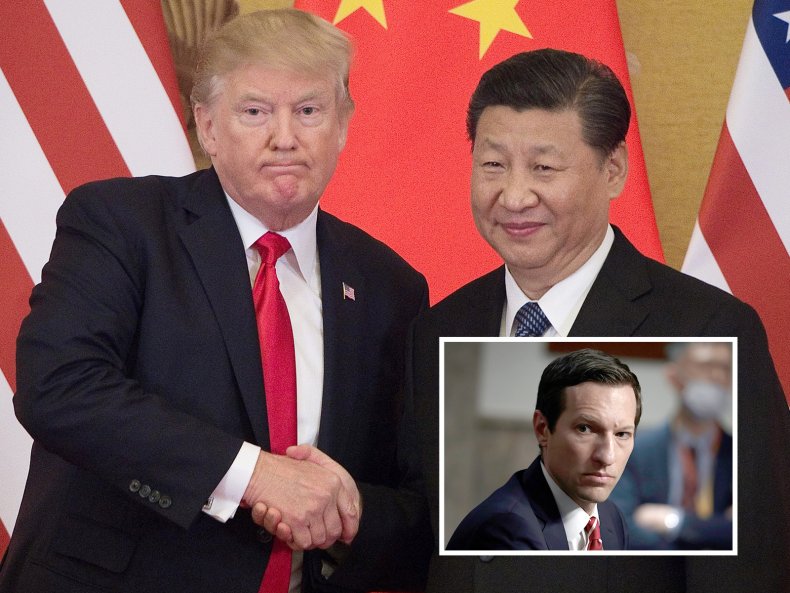 Russia's War in Ukraine
It's been more than 100 days since Russian President Vladimir Putin ordered the invasion of neighboring Ukraine on February 24. Washington and Beijing couldn't have more divergent views on the war, which leaders—including at the UN—say is threatening to plunge the world into a food crisis.
The U.S. has maintained Moscow had sought assistance from Beijing as the conflict continued in Ukraine longer than expected. Officials in Washington say they are yet to see signs of China's material response. Chinese officials have insisted news of such requests is false.
Politically, however, Beijing has been accused of providing the Kremlin with significant cover—and Russia is grateful for it. U.S. officials believe China is watching the war very closely, largely to gauge how the West and the rest of the world might respond if it one day decided to take the military route against Taiwan.
Following direct warnings from Biden to Xi in March, Austin will likely remind Wei of the potential repercussions of helping Russia evade Western sanctions. He's certain to renew calls for Beijing to condemn Moscow's invasion, however improbable that outcome.
Ukraine will remain on Austin's agenda after the Shangri-La Dialogue. After Singapore, he'll first travel to Bangkok and then make his way to Brussels for multinational defense talks about Ukraine.
A meeting of NATO defense ministers will also take place while Austin is in Belgium, followed by the alliance's 2022 summit in Madrid.