Elon Musk's Connections to China Explained
Elon Musk's possible takeover of Twitter has led to concerns that Tesla's extensive economic footprint in China could leave the world's richest man vulnerable to Beijing's coercion.
The Chinese government blocked Twitter in 2009 but has remained at odds with the social media platform for over a decade, more recently over policies that have curtailed the reach of its state news workers. If Musk succeeds in his $44 billion bid, some may see the "free speech absolutist" as the perfect candidate to help expand China's digital footprint in the West.
The question of political leverage was raised over the weekend when Amazon's Jeff Bezos responded to a tweet by Mike Forsythe of The New York Times. A veteran reporter on the China beat, Forsythe noted that Beijing could finally have some sway over the platform with the Tesla CEO at the helm.
"Interesting question. Did the Chinese government just gain a bit of leverage over the town square?" asked Bezos. "My own answer to this question is probably not. The more likely outcome in this regard is complexity in China for Tesla, rather than censorship at Twitter."
"But we'll see. Musk is extremely good at navigating this kind of complexity," said the Amazon boss.
Tesla's rapid expansion in the Chinese economy is the first point of order. In 2018, as the Trump administration kicked off an intense U.S.-China trade war, officials in Beijing invited the South African-born Musk to spearhead the country's electric-vehicle market, which at the time was lacking in consumer confidence.
Chinese President Xi Jinping viewed the businessman as "a technology utopian with no political allegiance to any country," The Wall Street Journal reported last December, citing Chinese policymakers. Beijing "rewrote the rulebook" to allow foreign companies sole ownership of auto ventures in order to entice Musk, per the newspaper, going so far as to offer Tesla certain exemptions not enjoyed by domestic carmakers.
"From the outset, officials in Beijing made clear they wanted something in return for throwing open the country to Tesla," the Journal reported.
The goal, eventually realized, was for Tesla demand in China and Asia to create a lucrative local supply chain, making the country one of the biggest players in renewable energy. In July 2018, Musk agreed to open a Gigafactory in Shanghai—the first outside the United States—and the first Teslas were delivered 18 months later.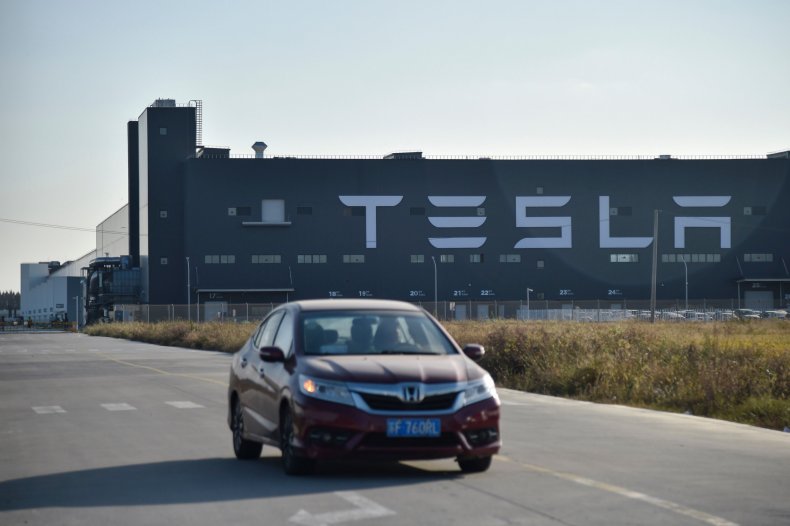 Battery-Powered Poster Boy
Last year, more than a quarter of Tesla's revenue came from China, and the size of the Chinese market isn't lost on local watchers. After news of Musk's Twitter takeover broke this week, the Chinese Communist Party's nationalistic tabloid the Global Times tweeted, seemingly unprompted, Tesla's most recent earnings in the country.
The EV producer generated $4.65 billion in China in the first quarter of 2022, up 52.8 percent from the same period last year, according to the newspaper. "China is now Tesla's second-largest market, accounting for 24.8 percent of the company's revenue."
In Shanghai, where the better part of 25 million people continues to live under a strict lockdown as part of China's "zero-COVID" policy, Tesla maintains its favor with the government. Over the weekend, the carmaker was among a few companies to be whitelisted in order for production to resume.
If China wants business without politics, it's found that in abundance. Musk hasn't allowed the growing rivalry between the U.S. and China to stop him from praising Chinese governance. Last month, the billionaire hosted Qin Gang, China's envoy to Washington, at his Tesla plant in California.
In January, Tesla drew veiled criticism from the White House for opening a showroom on New Year's Eve in Xinjiang, where the U.S. believes China's repression of Uyghurs and other Muslim peoples amounts to "genocide" and "crimes against humanity."
The move came just one week after U.S. President Joe Biden signed into law a bill to ban products sourced from Uyghur-forced labor. It was a period of heightened political tensions as Washington prepared to lead a diplomatic boycott of the Beijing Winter Olympics over alleged human rights abuses.
What China Sees in Twitter
Twitter has around 330 million active monthly users worldwide. Weibo, China's amalgamation of Facebook and Twitter, has more than 570 million users, according to figures last year. Yet the California-based Twitter remains a vital outlet for Beijing to reach Western audiences.
Despite China's Twitter ban in 2009, the past decade has seen a stream of new registrations by Chinese diplomats as well as state-owned news outlets and their staff. All tweet content, mostly in English, that Chinese citizens can't see without a government-approved virtual private network.
In 2019, amid widespread anti-government demonstrations in Hong Kong, Twitter purged pro-China bots en masse. In August 2020, the website added labels to state-affiliated government and media accounts, tweaking the way users could interact with them, as well as their ability to advertise on the platform.
Just days after Russia invaded Ukraine in February, Twitter introduced new warning labels to discourage user engagement with Russian state-affiliated news, a policy that spilled over to Chinese accounts as well, drawing renewed complaints.
The company has continued to push back against attempts by those who weaponize Twitter for the dissemination of disinformation. But it has at times garnered criticism as it struggles to balance legitimate regulation and freedom of speech.
Musk, for instance, would likely have vetoed Trump's removal from the platform after the January 6 Capitol riot. In a tweet on Wednesday, he argued the former president created Truth Social "because Twitter censored free speech."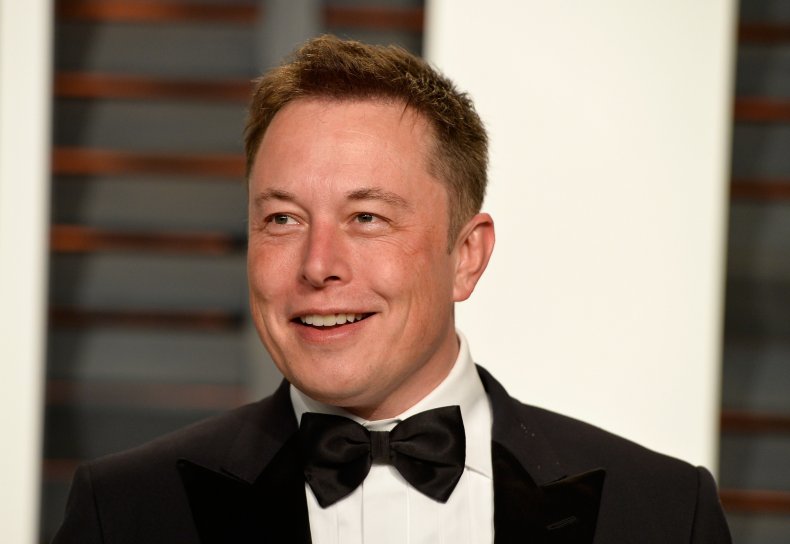 A Clash of Principles
At the heart of the unease over Musk's bid is an incompatibility between his Twitter wish list and Beijing's opaque approach to foreign enterprises—a phenomenon with precedent.
China is notorious for using economic leverage to coerce Western companies to conform to its political narratives, especially when it comes to sensitive topics such as Xinjiang or Taiwan. This reach extends from airlines and clothing brands to niche stationery makers, which has real implications for Tesla.
Musk's goal to "defeat the spam bots or die trying" could run counter to a Chinese state that desires more room for its point of view, organic or not. The fear, it seems, is that Beijing could leverage Tesla's preferential treatment in order to encourage an upheaval of Twitter's rolling review of what is and isn't acceptable in the digital space.
Ultimately, however, it may not be up to him. Tesla and Twitter stocks have both fallen since Musk announced his intention to take over the social media giant. In the end, simple free-market economics could be the decisive factor in whether Twitter changes hands.
On Tuesday, China's Foreign Ministry was asked whether Beijing could exercise leverage over Tesla once Musk buys Twitter. Government spokesperson Wang Wenbin dismissed the question as guesswork.
Tesla didn't respond to Newsweek's request for comment.