Ziqiang "Mike" Ke, a Las Vegas pick-up artist who teaches men deceptive and manipulative techniques to pressure women into sex—which he has also covertly recorded—relies on some of America's biggest tech firms to keep his business alive, despite apparent breaches of their terms of use.
Footage of both Ke—who goes by PickupAlpha—and some of his students is routinely filmed, posted online, and offered "uncut" and "uncensored" to those willing to pay, without the women's obvious consent. Newsweek reached one woman filmed by Ke who said he did so without her knowledge or consent.
Among those companies are payment service providers Stripe and PayPal; video conferencing software Skype; video-sharing platforms Vimeo and YouTube; social media platform Snapchat; e-commerce platform ClickFunnels; and marketing tool ActiveCampaign.
Newsweek reached out to each of those companies to make them aware of Ke's activities and potential conflicts with their terms. Some have begun terminating Ke's accounts in response.
Moreover, a luxury resort in Las Vegas—whose nightclubs were frequented by Ke and his male students—is considering legal action after Newsweek found the pick-up coach to have used their address in marketing emails.
In numerous online videos he posted on YouTube and his PickupAlpha.com website, Ke, 38, demonstrated the situations he contrived to corner women into sex. Tactics include "isolating" female "targets" from their friends at nightclubs, forcibly derailing the women's evenings, lying to them, and pushing them into going along with plans orchestrated by Ke and his students.
Some of the women pursued by Ke and his students were visibly intoxicated. The men do not tend to appear debilitatingly drunk. Ke has been fit enough to drive women home in his car on multiple occasions and he previously discouraged drinking alcohol when picking up women.
Ke first garnered popularity on YouTube as Squattincassanova, a channel that boasted over 69,700 subscribers, before the platform terminated it in October 2019 due to sexually explicit content. He re-emerged on YouTube as PickupAlpha that same month and uploaded much of his older content.
Following outreach from Newsweek, YouTube terminated Ke's PickupAlpha channel on Thursday.
"Per our Terms of Service, users who have previously seen their channel terminated are not permitted to start new channels, and as such, we have terminated the PickupAlpha channel," YouTube spokesperson Ivy Choi told Newsweek.
At the time of its deactivation, Ke's PickupAlpha channel had been on the platform for exactly two years and recouped over 12,200 subscribers.
A Vimeo spokesperson said some videos on the PickupAlpha website were found to have been connected to a Vimeo account, which the company moved to deactivate.
"[W]e were able to link some videos on the website to a Vimeo account," the spokesperson told Newsweek. "We have subsequently, and promptly, removed this account for content violating our Terms of Service."
The spokesperson referred to a section of the platform's Acceptable Use Policy, which prohibits content that "markets, sells, or constitutes classes or tutorials that seek to teach seduction techniques, commonly referred to as Pick-up Artist (PUA) content."
Pick-up artists had formed an underground seduction community until journalist Neil Strauss' 2005 book The Game, which chronicles his immersion into the scene, took the practice mainstream.
Since then, the PUA community has experienced a rebirth in what is known as the "manosphere," an online consortium of fringe masculinist groups that promote misogyny and oppose feminism.
Due to their virulent rhetoric against women, manosphere groups—which include incels (involuntary celibates) and MGTOW (Men Going Their Own Way)—have faced backlash and deplatforming.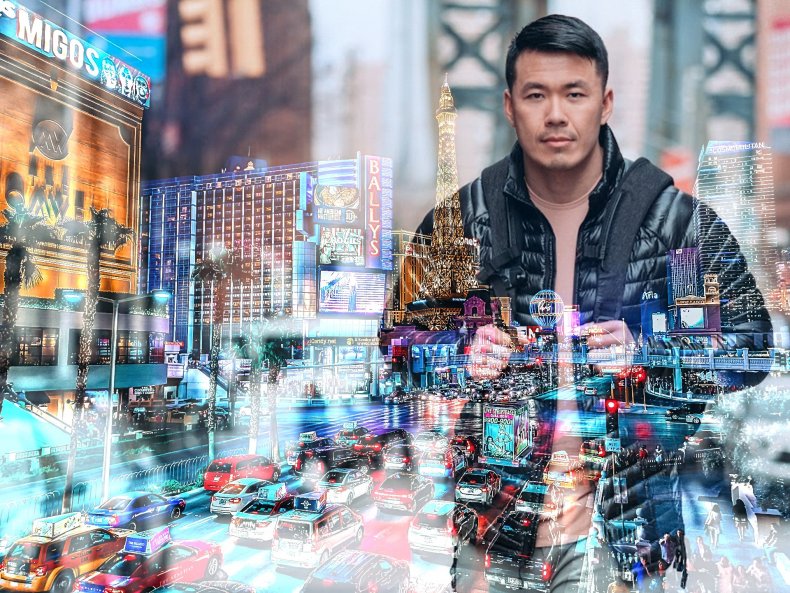 Beyond online misogyny and hate speech, the most extreme individuals within the manosphere have waged real-life attacks, such as the 2014 killings in Isla Vista, California and the deadly 2018 van ramming in Toronto, Canada.
YouTube had taken down Ke's older Squattincassanova channel amid the company's sweep of PUA content following a BBC Panorama investigation that laid bare their behavior.
But pick-up artists have since revitalized their trade and, facilitated by big names in the tech industry, continue to teach persistence, deceit, aggressive sexual escalation, and surreptitious recording—raising multiple red flags on the apparent lack of full or informed consent from the women involved.
In a December 2019 video announcing his return to YouTube, Ke criticized pick-up artists who exclusively post videos of "daygame," the PUA practice of accosting women in the daytime. He recommended men who "can't read social behavior" engage in "nightgame," which refers to pursuing women in evening social settings.
"I see tons of guys getting in trouble doing inappropriate stuff during daygame, but this almost never happens in a nightgame situation," Ke said. "Because when you have alcohol and music, it's dark, you say something inappropriate, if the girl tells you to f*** off or walks towards the bouncer, if you just leave, nothing ever escalates."
But Ke himself promotes techniques on bypassing women's objections and fending off external "obstacles," such as friends and club security.
Ke's students have paid steep fees to join him in person. In a video filmed in 2016, Ke takes a student to a Las Vegas nightclub, where they approach a woman who was with her drunk friend.
The women ended up hitching a ride in Ke's car. In a voiceover, Ke said the pair was under the impression they were on their way to meet friends at The Venetian hotel.
The men instead left the drunk friend at the women's condo and drove off with the "target," who didn't realize she would be taken to the SLS hotel—where Ke's student was staying—until they got there.
"Wait, no, we're going to Venetian," the woman said.
"We're hanging out over here," Ke answered.
The men then pressured the woman to "check this place out real quick," with Ke's student promising they will only stay for 10 minutes. The following day, the man told Ke he ended up having sex with her. During that conversation, Ke remarked the woman was a "little drunk."
In a "debrief" video with a student named Ryan, Ke probed into his client's foiled plans to leave a nightclub called XS with a very intoxicated woman. Ryan recalled attempting to "drag her out" that night, before security stopped them. When they were separated and interrogated, the woman was "buzzed" and "couldn't answer questions."
According to Ke, his student's "mistake" was "not knowing the layout of the club" nor "the fastest way out." He went on to detail the venue's exits as a map of XS was displayed in the video.
"Girls that are sloppy and things like that, go through the dark path," Ke said. "Go through the less noticeable route."
This was not the only time Ke has exhibited an unsettling pattern of thought. He once stated picking up a woman who is very receptive is "not as really rewarding." He previously instructed that students who come across a woman who is by herself should "try to get her lost" and "take her to a place where her friends won't find her."
At one point, Ke said he considered getting a cell phone signal jammer to further isolate women from their friends, until he learned it was illegal. When a student recounted a woman leaving as he attempted to initiate sex, Ke said he should "hold on to her for a little bit," while specifying that "if she persists, you don't want to pin her down."
Ke has also tackled avoiding "last-minute resistance," or LMR, which refers to women changing their minds as men are about "close," i.e. have penetrative sex. In a video titled "5 Ways To Deal With Objections When Talking To Girls," he promoted a method he calls "two yeses and then go for the close."
"Let's say you're trying to whip out your penis and put it inside of her and she's like, 'No, we just met, we can't have sex,'" he said. "Well, what do you do? Get two yeses."
Ke said the first "yes" is achieved when engaging in foreplay and asking the woman if it feels good. The second comes after asking her if she's "clean."
"You got two yeses, then escalate, go for the close," Ke concluded. "Simple as that."
Filming Women During Sex
A number of videos on the PickupAlpha website depict sexual activity recorded in Ke's former Las Vegas condo. He mounted a Nest Cam in the living room, which has captured students having sex with their "targets" and women in various states of undress. The women appear unaware of the active surveillance.
In one such video titled "INSANE Triple Closes in One Night," a beaming Ke boasted: "We have documented proof of penetration, and I'm going to show it to you shortly."
At that video's conclusion, Ke promised prospective male students: "If you're thinking about taking a bootcamp or immersion and you're worried about your privacy, don't worry, I got permission from all these guys to post this, and of course I blurred out their face."
Sex acts, nudity and the women's faces are mostly blurred out on PickupAlpha.com. However, one video titled "Another Successful Immersion Student Lay" did not censor the face of a woman who could be seen having sex with Ke's student in the condo living room. The sex acts were also uncensored, as Ke had included clips where sexual conduct is unmistakeable, but private parts are not visible.
Ke has heavily implied that sexual content is also available on InstaConnection.tv, another website of his. InstaConnection's "premium" videos are hidden behind a paywall that requires a monthly subscription to access.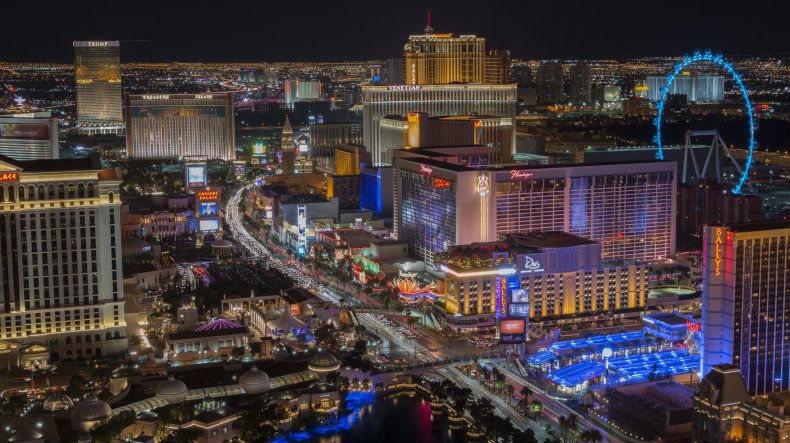 He describes this content as "pure epic videos where I go from approaching a girl to taking it all the way to the bedroom to show you the complete process from beginning to end."
Towards the end of one video posted to his InstaConnection YouTube channel, Ke could be seen in bed, massaging and kissing a partially-clothed woman whose face is pixelated. After showing those suggestive clips, the video switched to advertising the InstaConnection website to see more.
"Due to the nature of this video and the extreme escalation scenes, unfortunately, I can't put this whole thing on YouTube," Ke said in a voiceover. "The interaction is over an hour long and you can find it on InstaConnection.tv, where I have monthly pull videos."
Ke's InstaConnection YouTube channel is still up, though he has privated a number of videos following outreach from Newsweek.
At one point, he spoke of having uploaded videos to the pornographic website PornHub.
In one YouTube video, Ke and a student named Dorian laughed about a woman who found out Ke posted a video of them together—that he said had tens of thousands of views—and begged him to take it down after a number of people gauged her identity.
"She sent me this long sob email [...] saying she has a daughter, she's working right now," Ke said. "I basically privated that video so nobody can see it anymore. It's still there, though."
At the time of writing, the video the men appear to be referencing was still listed on the PickupAlpha "video vault," though it is unplayable.
Newsweek asked Ke for comment, but he had not responded by the time of publication.
A former biomedical engineer, Mike Ke devoted himself to pick-up full-time in 2013. He has since built a solid male client base and held coaching sessions in Vegas and beyond. By late 2019, Ke said he had taught over 700 students.
Starting January 2022, Ke announced price increases for some of his services. Private coaching sessions will cost $2,500 per day and bootcamps will run up to $5,000. For $19,995, students can take monthly bootcamps over the span of two years.
Ke also offers "live-in immersion" allowing students to temporarily reside with him, ranging from a week long for $4,000 to a year for $100,000. These "pickup rampage" residencies previously took place at his lofty Vegas condo. As of late 2021, Ke moved into his new six-bedroom "immersion house."
On his PickupAlpha website, Ke lists a weekly schedule of venues for his immersion students, which include nightclubs in luxury Vegas resorts such as Caesar's Palace, the Wynn, Encore, The Cosmopolitan, ARIA, and the MGM Grand.
Ke's pick-up venture relies on a variety of mainstream online platforms and services, despite operating in contravention of their terms of use.
To process his hefty fees, Ke uses PayPal and Stripe. PayPal, which has been criticized for suspending sex workers, does not allow users to buy or sell "sexually oriented digital goods or content delivered through a digital medium" or "services whose purpose is to facilitate meetings for sexually oriented activities." As for Stripe, Ke's adult-themed content would render his a "restricted business," requiring explicit prior approval to use its services.
PayPal told Newsweek it has closed Ke's account.
"PayPal has a longstanding history of working to proactively prevent illicit activities from occurring on our platform," the company said in a statement.
"We devote significant resources to these efforts and, when necessary, work closely with law enforcement officials to identify, investigate and stop improper or potentially illegal activity.
"The company remains resolute in our efforts to take swift and decisive action if we discover attempts to use our services for illegal purposes."
A Stripe spokesperson declined to comment when Newsweek asked whether Ke had obtained the necessary permissions to use their service.
"As a general rule, we don't comment on individual Stripe users, including reviews of their accounts, interactions we've had with them, or any pending actions," the Stripe spokesperson told Newsweek.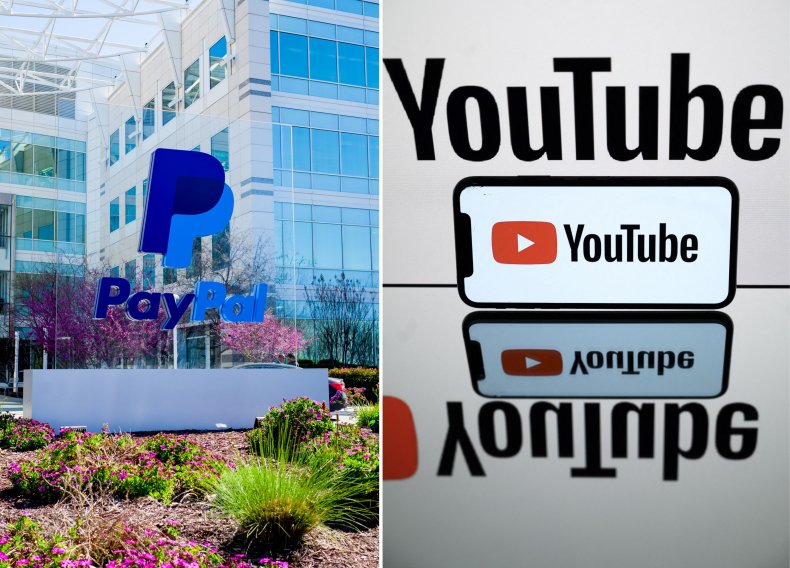 Ke also offers coaching sessions on Skype, which deems its users responsible for not sharing content that is "obscene," "pornographic" or "otherwise objectionable," or encourages conduct that "gives rise to civil liability."
A spokesperson for Microsoft, which owns Skype, told Newsweek: "We take seriously all allegations of violations of our terms of use and community guidelines for content and conduct conducted on our products and services."
Microsoft urged "victims of non-consensual distribution of intimate imagery, produced or shared without their consent," to report these to the company's online Non-consensual Intimate Imagery Reporting Form.
Ke has used Snapchat to extensively film his exploits alongside students. Compilations of Snapchat footage is included in his videos, and he has encouraged viewers to add him on the app for "uncensored" content. In one Snapchat video captioned "Turn up the volume," Ke recorded from outside a closed door, behind which a student could be heard having sex with a woman.
In addition to prohibiting pornographic content, Snapchat does not permit users to share "Snaps of people in private spaces"—such as bedrooms—"without their knowledge and consent."
A Snapchat spokesperson told Newsweek the company has "taken action" against Ke's account.
"Snap has taken action against this account as the user's content was in clear violation of our Community Guidelines," the spokesperson said, adding that any user who "sees something like this" should report it so their Trust and Safety team can "take action."
"When we are notified that a Snapchatter is violating our rules, we promptly investigate and remove the offending content and, if appropriate, may terminate the account," the spokesperson told Newsweek.
Ke uses ActiveCampaign to send his marketing emails, in which he lists the address of his business as 3131 South Las Vegas Boulevard. Newsweek found this to be the address of Wynn Las Vegas, a luxury resort with nightclubs frequented by Ke and his students.
In a Thursday email to Newsweek, a spokesperson for the Wynn said management had been "unaware of Mr. Ke and the type of activity he appears to be associated with" and "any connection Mr. Ke has to Wynn Las Vegas."
"Mr. Ke is not authorized to use our name in his website or emails, or our address in any communication," the spokesperson said.
"We are prepared to take legal action to remove our name and address from any communication from Mr. Ke and the PickUp Alpha website, and are prepared to ban anyone from our resort who we suspect is engaging in the activities described on the PickUpAlpha website.
"Our security, surveillance team and Metro Police onsite are always on watch to ensure all nightclub guests are safe, and are especially sensitive to the safety of our female guests.
"Having received this additional information today, we are reinforcing that training in our nightclubs beginning this evening.
"[A]s a first step, we have sent a cease and desist letter to Mr. Ke regarding use of our name and address."
ActiveCampaign's acceptable use policy forbids clients from transmitting content that "impersonates, or misrepresents your affiliation with, any person or entity" or sharing "misleading or incorrect" information.
The company also does not allow its service to be used to send messages for "escort and dating services." An ActiveCampaign spokesperson told Newsweek Ke was "no longer a customer."
PickupAlpha and InstaConnection, the latter of which Ke implied to be hosting paywalled sexual content, use e-commerce platform ClickFunnels.
ClickFunnels prohibits websites using its services from sharing content that is "sexually explicit, obscene, vulgar, or pornographic."
A publicist for ClickFunnels did not respond to Newsweek's request for comment.
LiveChat, which is used as a "Chat with Mike" function on PickupAlpha.com, stipulates that users may not "[b]reach any duty toward, or rights of, any person including, without limitation, rights of publicity or privacy, or take actions that can otherwise result in consumer fraud, product liability, tort, breach of contract, injury, or damage or harm of any kind to any person"
In response to an email by Newsweek, a LiveChat spokesperson said the company is "committed to cooperating with authorities that take legal action against individuals or entities that violate applicable laws while using our products."
"If you know any victims whose rights have been violated by Mike Ke while using our LiveChat product embedded on the PickupAlpha website, we recommend that they report to the police to pursue their rights, as well as to the relevant local support organizations to get the appropriate assistance and help," the spokesperson told Newsweek.
"We declare readiness and full cooperation with law enforcement authorities that will take any legal action against Mike Ke in such a matter," she said.
'Red Flags'
Nevada state law defines a lack of sexual consent as involving the use of force, or the victim being "mentally or physically incapable of resisting or understanding the nature of his or her conduct." Although it appears Ke's conduct does not violate Nevada's sexual assault laws, experts on sexual violence have called for a more exacting cultural standard of sexual consent, which requires enthusiasm and mutual respect.
"We don't want people entering into a situation or getting trapped in a situation where they feel coerced or deceived or taken advantage of in any kind of way," Camille Cooper, vice-president of public policy at the Rape, Abuse & Incest National Network (RAINN), told Newsweek.
Image-based voyeurism is a state and federal crime. It is unlawful to capture and disseminate an image of a person's private parts without their consent in a setting where they have a reasonable expectation of privacy.
In Nevada, this is treated as a gross misdemeanor on the first offense, but a subsequent incident would be classified as a felony and can carry a penalty of up to four years in prison.
On a federal level, an individual found guilty of video voyeurism faces a fine or a jail sentence for up to one year, or both.
On presently available recourse for victims of non-consensual pornography, Cooper told Newsweek the U.S. does not even have a federal law prohibiting the production and distribution of videos depicting adults getting raped.
The U.S. could soon enact sweeping federal legislation prohibiting non-consensual pornography. As a reauthorization of the Violence Against Women Act (VAWA) of 1994 is underway, the text was updated with language barring the online disclosure of images depicting a person's nudity or sexually explicit conduct without their consent.
Perpetrators who shared such images, including photos or recordings, "knowingly without" or with "reckless disregard" for the depicted individual's consent could be subject to civil action.
The House passed VAWA in March with bipartisan support. RAINN is involved in Senate negotiations regarding the law's renewal.
Cooper, who is familiar with pick-up artists' activities, said the practice warrants an inquiry due to the "red flags" exhibited by PUA content.
"The things that have been edited that they are putting out there are concerning," Cooper said. "And if I were an investigator, I would want to know, what do the pieces of the video look like that they edited out?"
Pick-up artists elicited public ire in the aftermath of the October 2019 BBC report, which resulted in the arrest of Glasgow-based PUA Adnan Ahmed, also known as Addy A-Game.
Ahmed was initially sentenced to two years of prison for his behavior towards five young women, as well as placed on a sex offenders registry for 10 years. But in late 2020, an appeals court found the verdict to be a miscarriage of justice after Ahmed's lawyers argued the trial sheriff subjected their client to an inappropriate "cross examination."
Even after YouTube neutralized a number of PUA channels, pick-up artists are still posting videos of themselves accosting women in various countries on hidden camera.
Pick-up influencers have also dedicated content to espousing pseudo-scientific analyses of women, who are portrayed as inherently promiscuous, hyperemotional, illogical and manipulative, but prone all the same to coming undone by any skilled man.
Update 10/22/21, 1:31 p.m. ET: This article was updated to include PayPal's closure of Mike Ke's account and a statement from the company.
Update 11/9/21, 4:45 a.m. ET: This article was updated with a new statement from an ActiveCampaign spokesperson.