Which Jihadi Groups Operate in Africa's Sahel Region?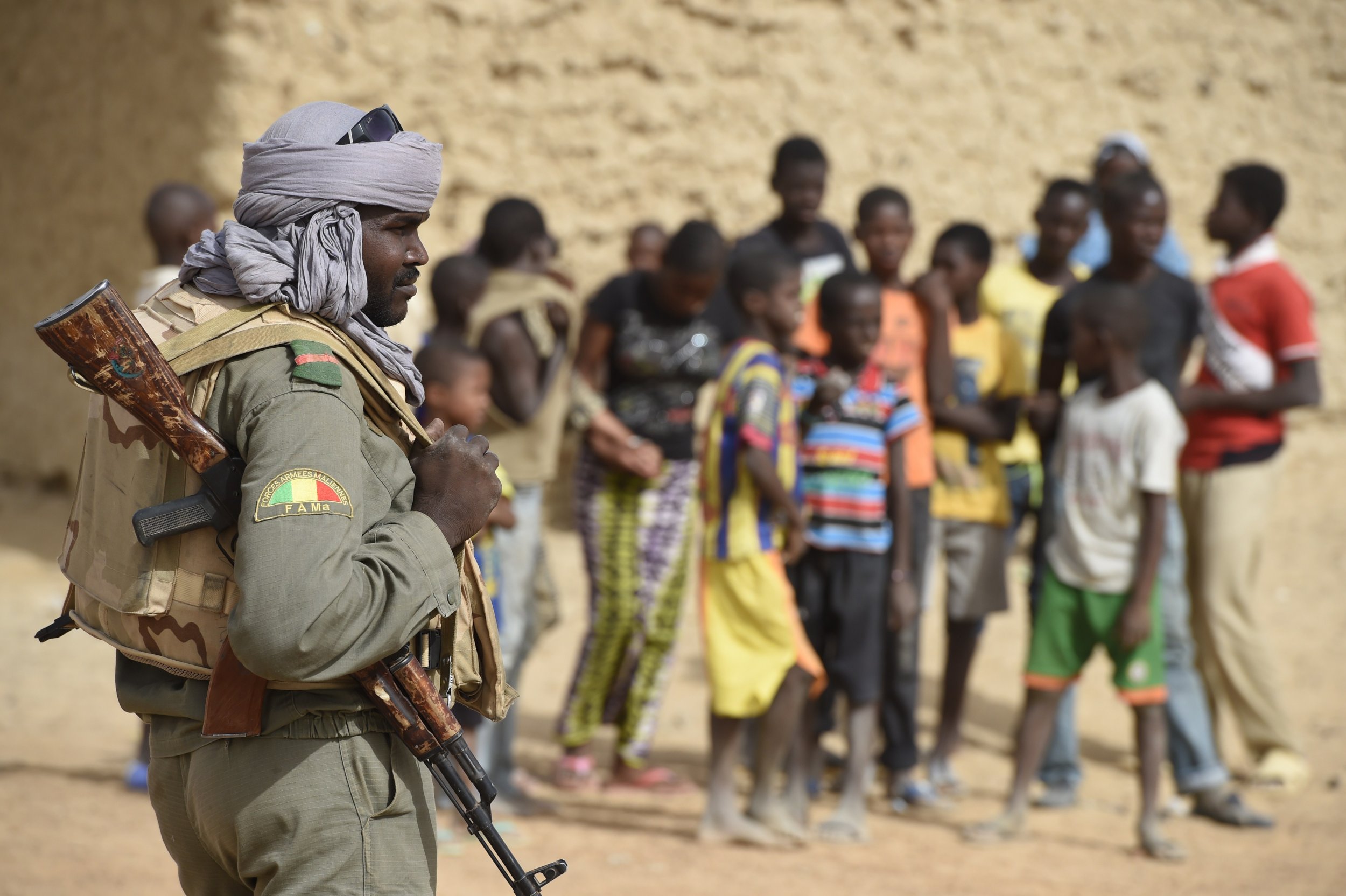 The European Union is to invest more than 50 million euros ($56 million) in a 10,000-strong counter-terrorism force based in Africa's Sahel, a region awash with extremists linked to Al-Qaeda.
The force is to be made up of troops from the so-called G5 Sahel countries—Mauritania, Mali, Niger, Burkina Faso and Chad—and will be operational within five years, according to an EU statement.
"The stability and development of the Sahel region are crucial not only for Africa, but also for Europe," said Federica Mogherini, the EU's foreign affairs chief, in Bamako, the capital of Mali.
An arid desert belt skirting below the Sahara desert, the Sahel includes areas of more than a dozen countries, stretching from Senegal on Africa's west coast to Eritrea on its east.
Radicalization and human trafficking are major threats in the impoverished region: The U.N. envoy to the Sahel, Hiroute Guebre Sellassie, said in 2015 that up to 41 million young people "face hopelessness" and are at risk of forced migration or joining extremist groups.
Al-Qaeda and associated groups have a significant presence in the Sahel, while the Islamic State militant group (ISIS) also appears to be staking a claim in the volatile region.
Al-Qaeda in the Islamic Maghreb (AQIM)
The official North African affiliate of the global network founded by Osama bin Laden, AQIM is active in northern Mali and Niger, as well as other non-Sahel regions including northern Algeria, Libya and Tunisia.
The group played a key role in supporting the 2012 insurgency in northern Mali, where a loose coalition of Islamists and ethnic Tuareg groups seized control of the desert region from the unstable Malian government.
AQIM was forced to relocate to more remote regions of Mali following a 2013 French counter-insurgency operation, which handed the region back into government control and inflicted serious casualties on the jihadists.
AQIM regularly engages in kidnapping of foreign nationals for ransom and attacks U.N. peacekeeping sites in northern Mali. The group also claimed shared responsibility, along with its splinter Al-Mourabitoun, for three major attacks to hit the region.
These were the 2015 Bamako hotel attack, in which 20 hostages were killed, an attack on a cafe and hotel in Burkina Faso's capital, Ouagadougou, which killed 30 people in January 2016 and a gun attack on an Ivory Coast beach resort in March 2016, in which 16 civilians and three special forces soldiers were killed.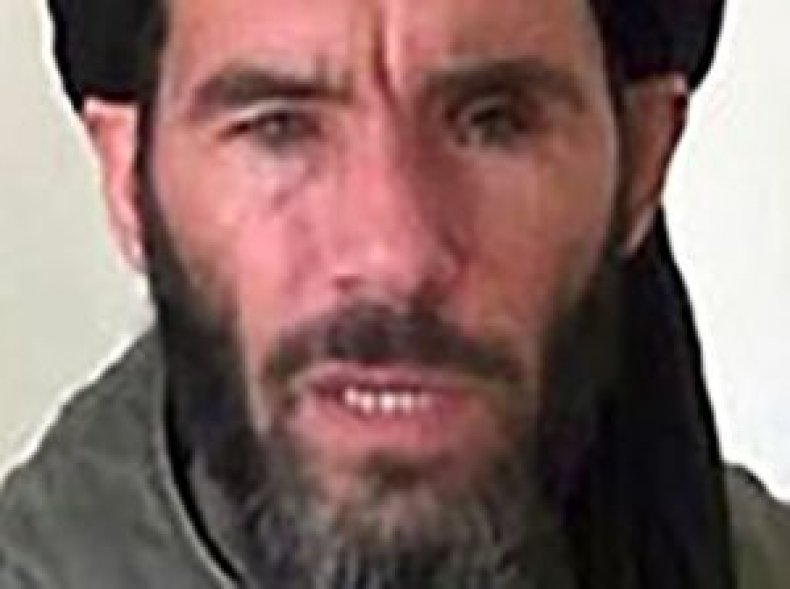 Ansar Dine
Led by veteran Malian jihadist Iyad Ag Ghaly, Ansar Dine—or "Defenders of the Faith"—were one of the key groups involved in the 2012 northern Mali insurgency.
While the region was under control of the jihadists, Ansar Dine fighters destroyed ancient tombs and shrines —which they consider idolatrous—including in Timbuktu, a UNESCO World Heritage site.
An ex-Malian diplomat who reportedly has a penchant for whiskey and music, Ag Ghaly remains a key symbolic figure in the Sahel jihadi landscape. He featured as the lead spokesman in a video published in March, in which several groups—including Ansar Dine and Al-Mourabitoun—pledged allegiance to Al-Qaeda's global chief, Ayman al-Zawahiri.
Ag Ghaly is the chief of the new group, which was named the Group for the Support of Islam and Muslims.
Al-Mourabitoun
Al-Mourabitoun, or "The Sentinels," is an Al-Qaeda offshoot formed in 2013 as a merger of two pre-existing North African jihadi groups. It is led by Mokhtar Belmokhtar, an Algerian militant nicknamed The One-Eyed—he lost his left eye fighting in Afghanistan in the 1990s.
Belmokhtar has also been dubbed as The Uncatchable due to a number of unproven reports of his death, including claims he was killed in a U.S. airstrike in Libya in 2015. The group operates across Algeria, Libya, Mali and Niger: AQIM said Al-Mourabitoun was responsible for a massive suicide attack at a Mali military camp in the northern city of Gao in January, which killed at least 50 people.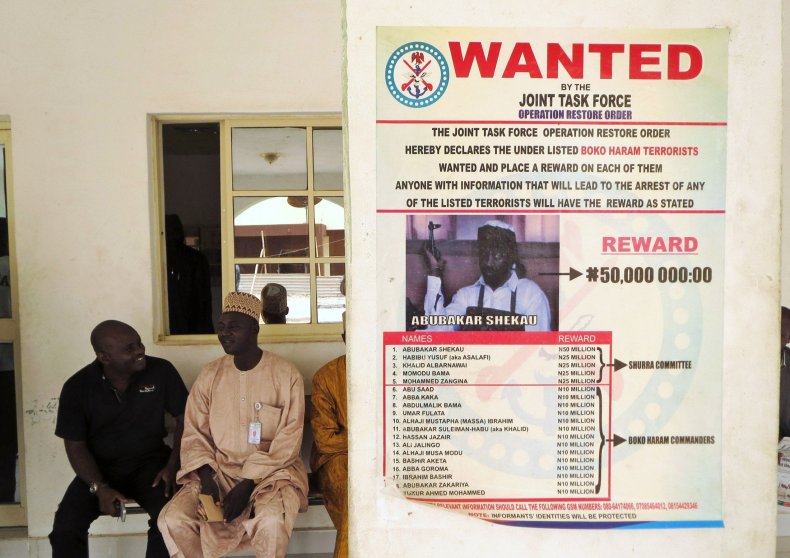 Islamic State in Greater Sahara
While the Sahel remains dominated by groups supportive of Al-Qaeda, ISIS has also drawn some supporters. In October 2016, ISIS's semi-official news agency Amaq published a statement accepting the allegiance of a group known as Katibat al-Mourabitoun and led by Abu Walid al-Sahrawi.
Reportedly born in Algeria but with ties to the contested region of Western Sahara, Sahrawi formerly led Al-Mourabitoun with Belmokhtar. But the pair fell out in 2015 after Sahrawi declared allegiance to ISIS, a move rejected by Belmokhtar. The group, which calls itself as Islamic State Greater Sahara, has claimed several attacks in Burkina Faso, as well as an attempted jailbreak on a high-security prison in Niger.
Boko Haram
Originally a Nigerian phenomenon, Boko Haram has in recent years widened the scope of its attacks to include Niger and Chad, as well as Cameroon. The group has suffered as a result of Nigerian and regional military offensives in recent years, but continues to carry out suicide bombings and other guerrilla attacks.
Abubakar Shekau, Boko Haram's leader since 2009, pledged allegiance on behalf of the group to ISIS in 2015. But the group has since split into two factions after ISIS appointed a new leader to take over from Shekau, which the latter rejected.