Russia Says U.S. Military Training ISIS To Return Under New Name and Take Over Syria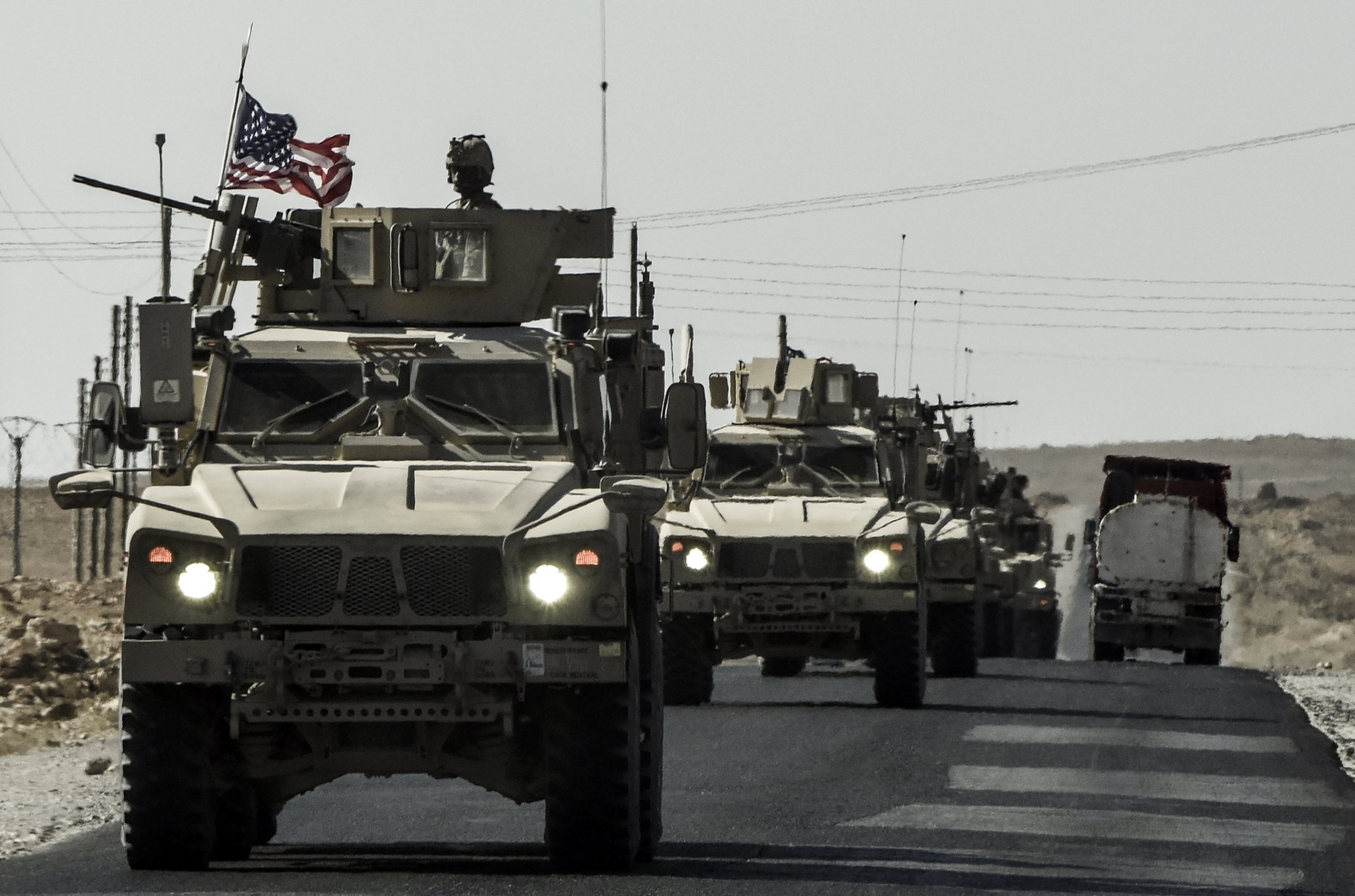 One of Russia's highest ranking military leaders has accused the U.S. of using its base in Syria to train fighters of the Islamic State militant group (ISIS), further destabilizing the war-torn country for which Moscow has led peace talks.
General of the Army Valery Gerasimov, chief of the Russian military's general staff and deputy defense minister, said Wednesday that the U.S. was gathering defeated ISIS fighters in order to regroup the militants under a new banner and challenge the government of Syrian President Bashar al-Assad, who Russia has backed in his fight against insurgents and jihadis attempting to overthrow him since 2011. Citing satellite intelligence and other sources, Gerasimov claimed the U.S. had moved up to 400 fighters from the Kurd-controlled city of Al-Shaddadi in the northeast to the U.S.'s self-proclaimed de-confliction zone in the southern region of Al-Tanf.
Related: Christmas in Syria: Rebels attack Assad victory party in Aleppo, but win little as peace process begins
"They are in reality being trained there," Gerasimov told Russian daily Komsomolskaya Pravda in remarks translated by Reuters.
"They are practically Islamic State," he added. "But after they are worked with, they change their spots and take on another name. Their task is to destabilize the situation."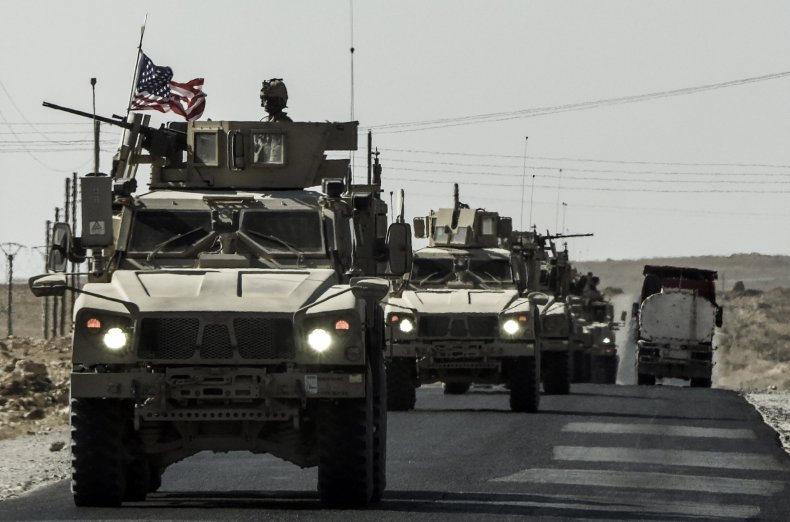 The U.S. has routinely denied Russian claims that the Pentagon has avoided fighting or assisted ISIS as both U.S. and Russian forces advanced against the group via separate campaigns in Syria. The U.S., an opponent of Assad, once backed various rebel groups trying to oust the Syrian leader, but later switched its focus to fighting ISIS in 2014 and created the Syrian Democratic Forces, a mostly Kurdish coalition of Arabs and ethnic minorities, in 2015. Later that year, Russia entered the battle on behalf of Assad and has managed to help him restore control over most of the country since.
While the U.S. has largely abandoned its former rebel allies still fighting Assad, it retained some support for certain groups such as Maghawir al-Thawra operating near the Jordanian and Iraqi borders in southern Syria. In May, U.S. Special Forces were seen training the insurgents at a base in Al-Tanf, around which the U.S. declared a "de-confliction zone" that Syrian troops and their allies could not enter. The Syrian government, however, did not recognize the announcement as it considered the U.S. military presence illegal and the Russian Defense Ministry called the base a "black hole" where militants freely operated, Reuters reported. Tensions led to flare-ups of violence between the U.S.-led coalition and pro-government forces on the ground as well as aerial threats between the U.S. and Russia itself.
As the U.S.-led coalition and the Syrian Democratic Forces ousted ISIS from its de facto capital of Raqqa in October, the Russia-backed Syrian military and its allies, including Shiite Muslim militias supported by Iran, swept across the country toward the east, where they retook the final major ISIS stronghold of Deir Ezzor in early November. The U.S. dismissed Russian accusations of collusion with ISIS and even mocked Russian attempts to prove it.
Earlier this month, however a report by the U.K.'s Conflict Armaments Research found that "large numbers" of the arms and ammunition illegally transferred by the U.S. to Syrian rebel groups ultimately ended up in ISIS hands after the militants defeated or absorbed their competition. A BBC News investigation last month produced evidence that the U.S.-backed Syrian Democratic Forces had struck a deal to release hundreds of ISIS fighters amid the battle in October. Weeks later, a former senior Syrian Democratic Officials commander and spokesperson claimed the true figure was in the thousands and that the ISIS militants were sent to Deir Ezzor where Syrian troops and their allies were engaged in vicious clashes with the jihadis. Gerasimov cited this deal as further evidence for his claims on Wednesday.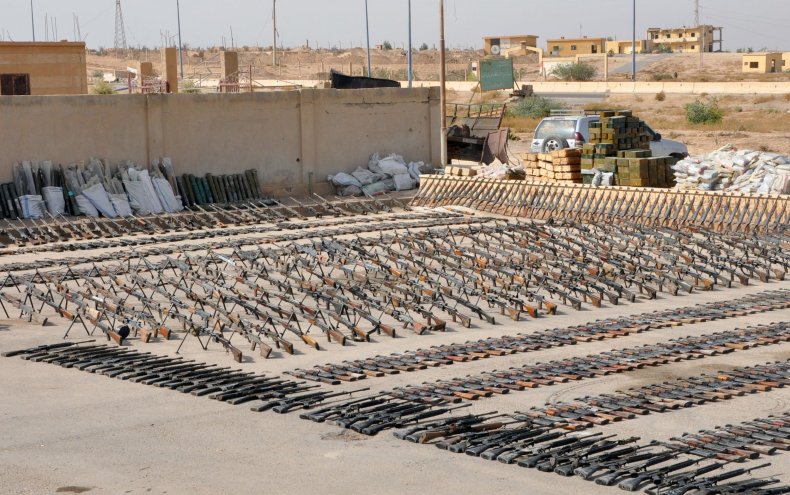 Syria, Iran and Russia declared victory against ISIS last month as they closed in on the militants in their final shrinking pockets of territory along the border of Iraq and Syria. Despite the proclaimed win, however, the U.S. has said it will stay in Syria "as long as we need to," to maintain stability. Russian President Vladimir Putin announced the beginning of the withdrawal of his own forces earlier this month, but also said Moscow would maintain a long-term presence to prevent a resurgent ISIS or Al-Qaeda.
As Russia joined fellow Assad ally Iran and pro-opposition Turkey for the eighth round of Syria peace talks in the Kazakh capital of Astana and prepared to host a national conference of Syria's warring parties, Russia Defense Minister Sergey Lavrov said Wednesday that Moscow's main military objective was now defeating local Al-Qaeda affiliate Hayat Tahrir al-Sham, also known as the Nusra Front and Jabhat al-Nusra in Arabic.
"A decisive blow has been dealt to the Islamic State. Although some militants who fled the battlefield are trying to either regroup in Syria or leave the country, it is clear that the main fight is over. Now, of course, the main anti-terrorist objective is the defeat of Jabhat al-Nusra," Lavrov said, according to the state-run Tass Russian News Agency.
"The Syrian army and its allies have been pushing Jabhat al-Nusra members out of the country with our support," he added. "However, they are still resisting, in particular, as far as we know, because they have been receiving assistance from abroad."