Sponsored Article
Vizio's Best Black Friday Deals on Premium TVs & Soundbars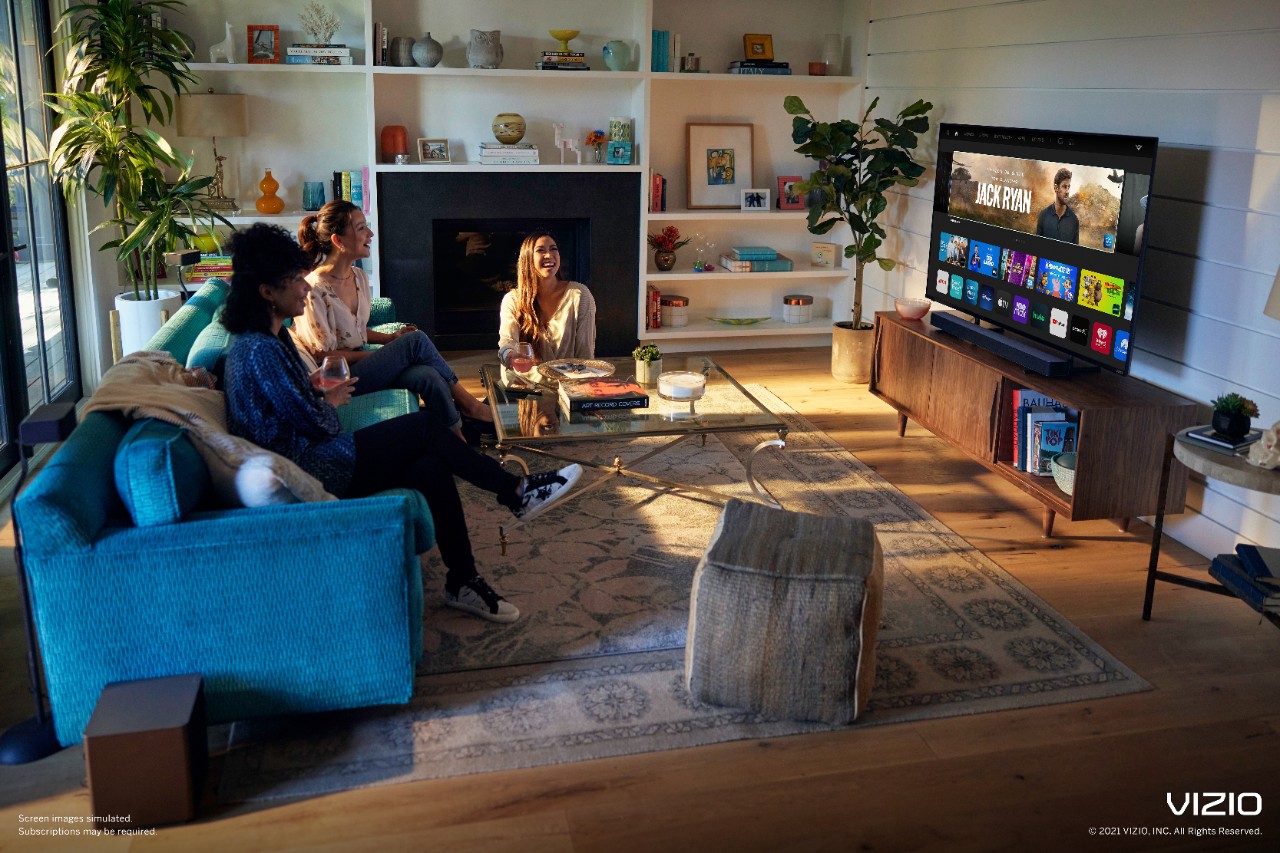 Look no further for the best Black Friday TV deals from Vizio, plus save big on Black Friday soundbar deals for 2021. Whether you are binging through your favorite show or looking for an excellent TV to hook the PS5 and Xbox Series X up to, there are can't-miss deals.
The Vizio Black Friday deals are available at Best Buy now and additional deals coming to Costco and Sam's Club soon. These deals run through Cyber Monday 2021, but if you see a deal that you want, you should lock it in as they will likely go fast.
You can buy these deals online, with many options available for same-day pickup at a local store or delivery within a few days.
We are huge fans of the Vizio MQ6 and Vizio MQ7 TVs that are massively discounted for Black Friday, and the Vizio M512a Soundbar also stood out in our testing.
These Black Friday TV deals include what we want in a new TV with 4K HDR, great color and brightness and stellar gaming features. The Vizio MQ7 models feature local dimming, which delivers better blacks and highlights. These TVs support Vizio's new gaming features that deliver better gaming performance with AMD FreeSync and HDR gaming.
The Vizio M Series 5.1.2 Soundbar also features award-winning sound from our testing. This soundbar looks and sounds fantastic and delivers Dolby Atmos for more immersive movies and games. The Vizio Elevate Soundbar is an attractive option for a higher-end soundbar with Dolby Atmos and speakers that swivel to adapt to what you are watching and listening to.
Check out more information on the best Vizio Black Friday deals on TVs and speakers below. Pricing is valid through November 29 unless otherwise noted.
Vizio M Series Black Friday TV Deals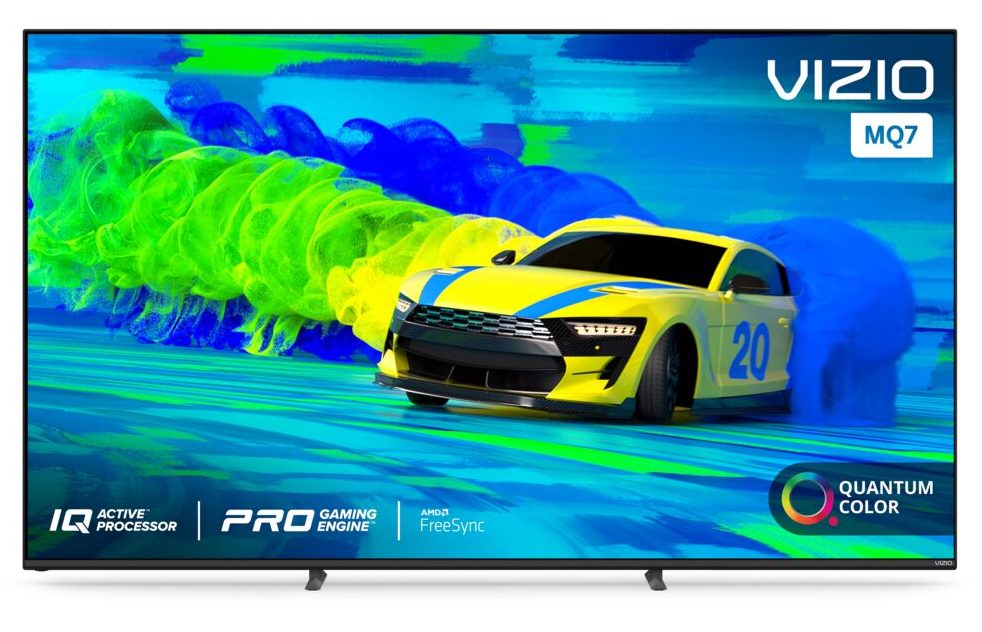 We are huge fans of the Vizio M Series TVs because they offer the essential gaming features, excellent video quality and all at a great price. This means you can often get a bigger screen, with better quality than you thought possible.
The Vizio MQ7 TV deals start at $499.99 for the 50-inch model and go up to $999.99 for the 75-inch Vizio M Series Quantum. Here are the 2021 Black Friday TV deals you need to check out.
These MQ7 Models all feature Quantum Color, which shows more vibrant colors, and local array dimming that delivers better blacks for a premium viewing experience.
Gamers will love the Pro-Gaming engine, which includes support for AMD FreeSync, Variable Refresh Rates and HDR gaming. While gaming, these models support Dolby Vision and Dolby Atmos and are excellent for pairing with the PS5, Xbox Series X or Xbox Series S—or older consoles that you plan to upgrade later. Vizio is the official gaming partner of the Marvel Guardians of the Galaxy game.
The Vizio MQ7 design looks great, and it includes an awesome way to choose how you use the feet. You can set the feet at two heights when it is on a stand, and if you mount the TV to a wall, you can use the feet to hold a soundbar so that you don't need to drill additional holes in the wall.
Vizio MQ6 Black Friday deals are also available at Best Buy, with prices starting at $449.99 for the 50-inch model. This model includes the V Series Gaming engine that supports AMD FreeSync and offers a low input lag. The set also supports 4K HDR and Dolby Vision. These TVs feature full-array backlighting and deliver good video quality.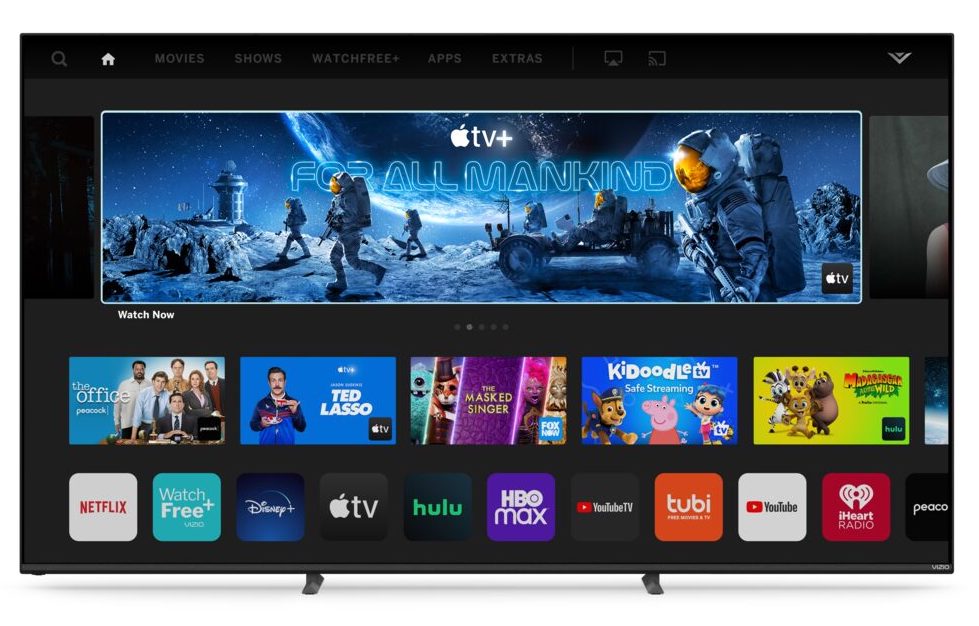 All of the Vizio M Series TVs in this sale support Vizio SmartCast, which is a good smart TV system that supports many major streaming services as well as free TV streaming with Vizio WatchFree. You also get support for Apple AirPlay 2 and Google Chromecast to mirror your phone, tablet or computer to the TV. The new Voice Remote lets you control the TV with your voice, and you can also link Apple HomeKit, Siri, Google Assistant and Alexa up to the sets.
Vizio M512a Black Friday Deals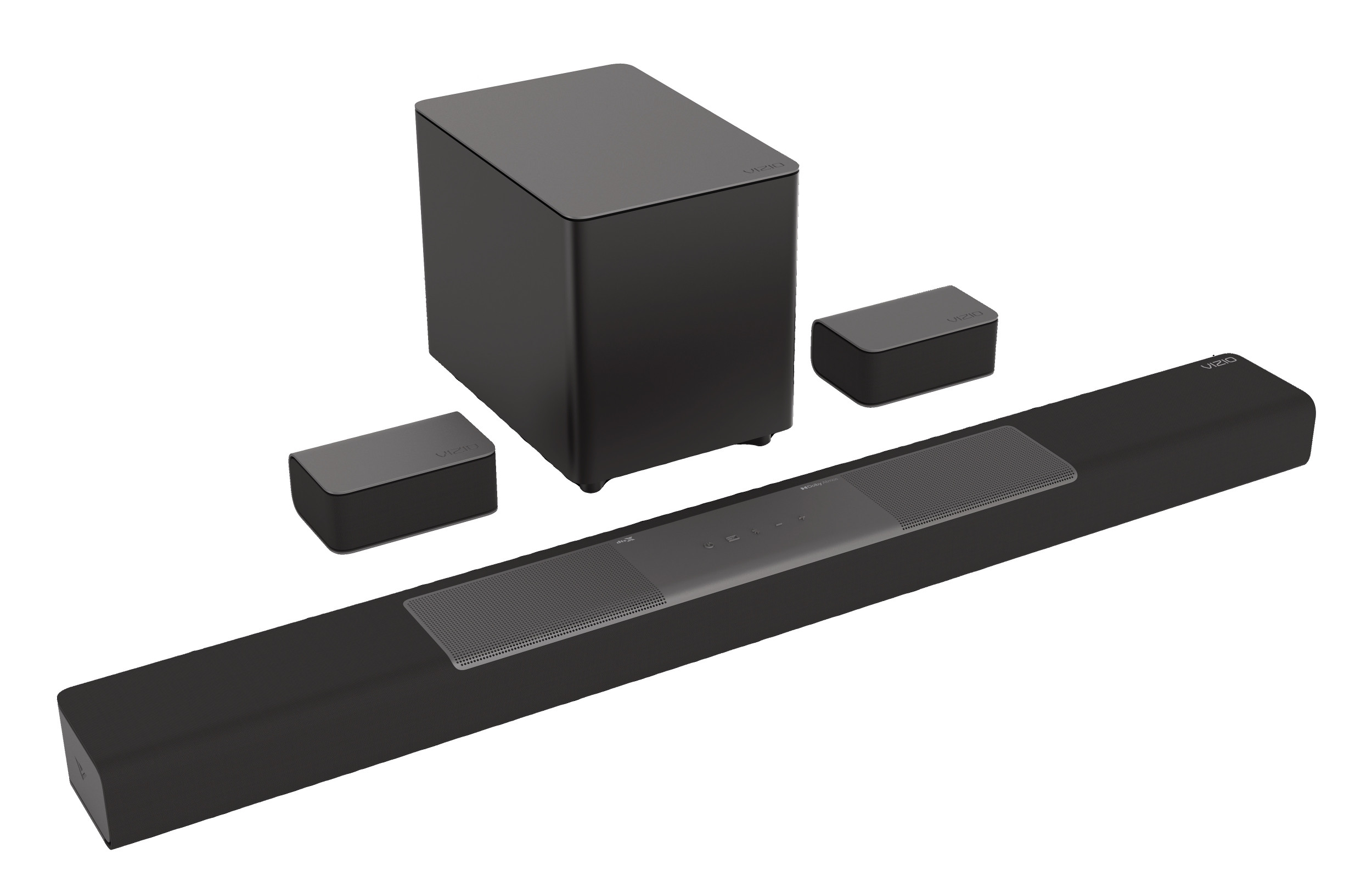 The Vizio M-Series 4.1.2 Soundbar with Dolby Atmos and DTS:X usually is $499.99, but it is on sale for $349.99 during Black Friday. This is an excellent soundbar that delivers immersive sound at a fantastic price. We love the look of this set. The dedicated surround speakers are easy to find a place for and can even double as a second set of stereo speakers if you want to fill your space with music. This soundbar can connect to your TV with HDMI and supports ARC and eARC so that it gets the best sound quality from your TV and so that you can control your soundbar volume with your TV remote.
Buy the Vizio M Series 5.1.2 Soundbar at Best Buy for $349.99.
Vizio Elevate Black Friday 2021 Deals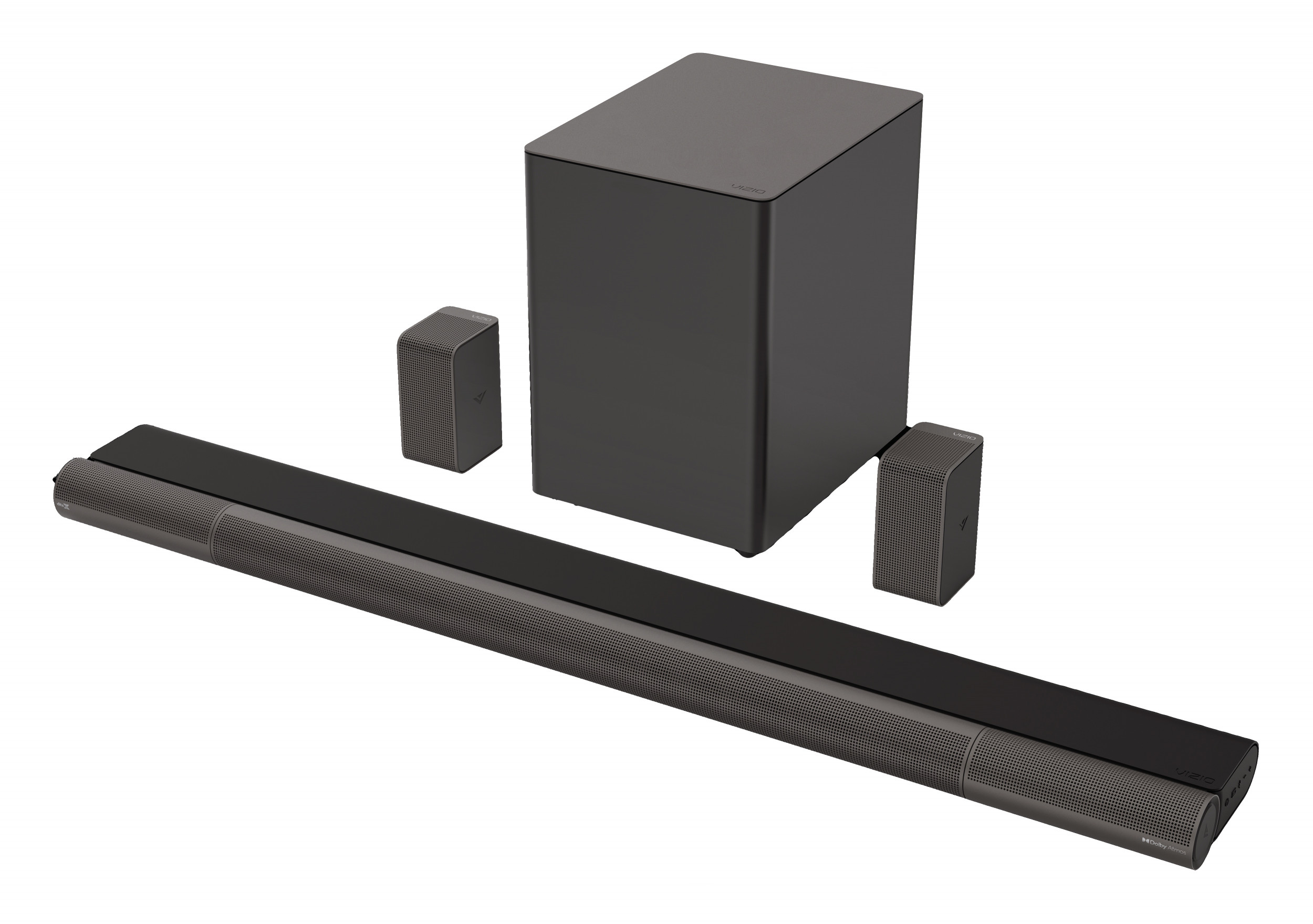 The Vizio Elevate Soundbar sounds amazing and is also quite impressive due to the speakers on the front swiveling based on what you are listening to. When watching a movie with Dolby Atmos, these speakers fire up towards the ceiling to immerse you in the film. When you listen to music, they can swivel down to fill out the room with stereo sound. This soundbar is an amazing option, and the Black Friday deal at Best Buy takes $200 off the price.
Buy the Vizio Elevate 5.1.4 Soundbar at Best Buy for $799.99.
Newsweek may earn a commission from links on this page, but we only recommend products we back. We participate in various affiliate marketing programs, which means we may get paid commissions on editorially chosen products purchased through our links to retailer sites.