It's OK to Tell Your Friends They're Not Invited To Your Wedding
Planning a wedding is hard work—and one of the trickiest tasks is the guest list. You might dream of having all your loved ones with you on the big day, but it simply isn't possible because of your budget or chosen venue. At which point you have to decide who isn't making the cut and let them know—hopefully without ruining your relationship.
Below, wedding planners explain how to handle this delicate conversation.
Be Polite and Honest
Whatever you're telling people, be polite and respectful of their feelings.
It may be hard for you, but it's likely just as difficult for them, particularly if they consider you a good friend or you've discussed the wedding plans with them.
Christina Baxter, a wedding planner in Charleston, South Carolina, told Newsweek that a true friend would be sympathetic. "They will understand that not everyone can be invited and that there are hard decisions that need to be made when creating the guest list."
Be honest, though. Lying and making up excuses will only make the situation worse, according to Alexa Farese, a wedding planner in Los Angeles.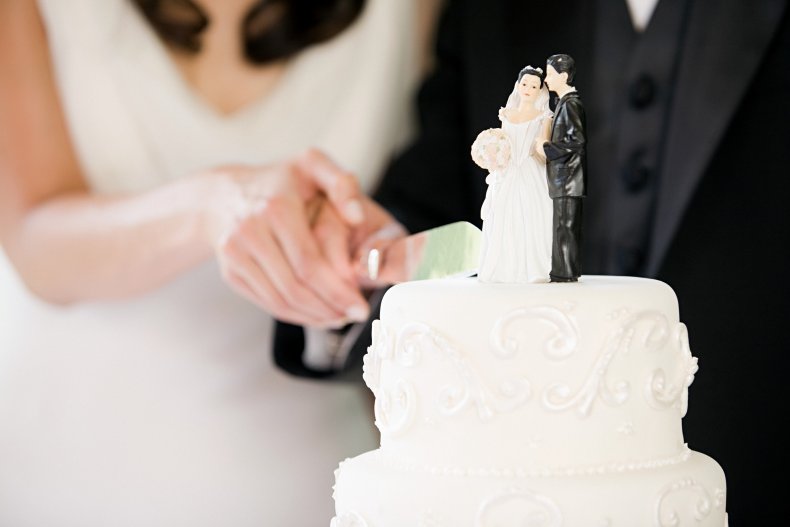 Call, Don't Text
If you can't tell the friend in person, do it over the phone. A conversation is far more natural than a text message, where your words or tone might be misinterpreted.
"No one likes rejection, but if you have to inform someone they cannot attend, call them and be direct," said Andrew Roby, an events planner in Washington, D.C.
Explain Yourself … Or Don't
After the lean years of the pandemic, the wedding industry is expecting the summer of 2022 to be a bumper season, which means prices for cakes, flowers and the rest are rising. Shane McMurray, founder of research firm the Wedding Report, told CBS in February that the average cost of a wedding would surpass $27,000 this year, up from about $24,000 before COVID-19.
If these rising costs are forcing you to trim the guest list, Baxter believes it is best to be open about it.
She suggested that you could say something like: "Unfortunately, we're limited in the number of people that we can have at the wedding and we have to go through our list. It's a hard choice, and of course if we could have more people you would be on the list. I hope you understand."
If you're cutting down on friends or colleagues because you or your partner have large families that have to be invited, you can tell people this, she added.
By contrast, Roby thinks you do not need to explain yourself too much. "One thing I have seen during the pandemic is a lot of grace from guests. They realize that it's a very weird time and that things are going to come up, so I'm hoping they are kind about it," he told Newsweek.
If the budget is the main reason for your guest list cull, Roby added that it might be "time to cut any guest that is a plus one" or consider inviting "people to attend the ceremony only and not necessarily the reception."
Do It Early
It's an unpleasant conversation, but don't put it off. This is particularly important if the news is going to come as a surprise to your friend or the wedding is close to the holidays or in the middle of summer when they might want to go on vacation. Give plenty of notice so your friends can make other plans rather than saving the date for no reason.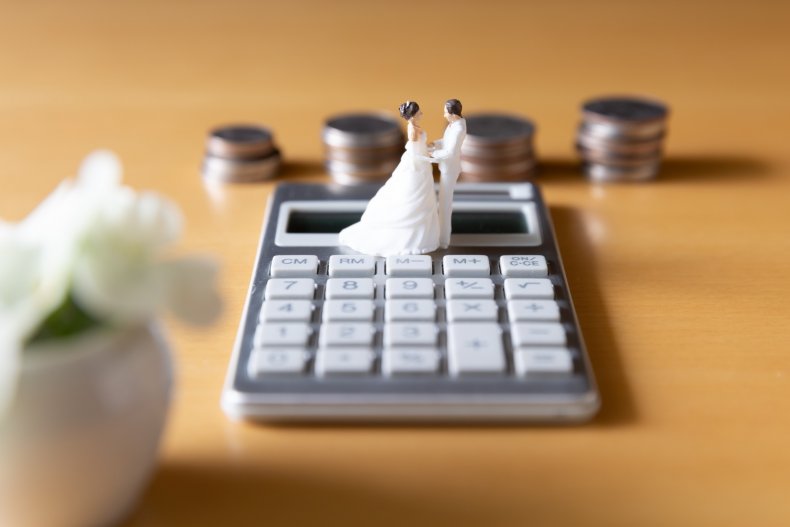 Some couples want their big day to be child-free. If that's your choice, let guests who are parents know in advance, so they can arrange childcare for the day if needed.
Be upfront if you decide not to have children at your wedding—and try to avoid exceptions to your rule that might cause hurt feelings before or during your celebration.
When to Un-Invite a Guest
The average number of guests is forecast to rise this year, according to wedding website The Knot, returning to something close to the pre-pandemic figure of 131 people.
However, some couples may not want a particular relative or friend to attend, for fear they will spoil the day for everyone else. This might be because of previous bad behavior or a festering family disagreement.
"I believe a guest should be disinvited if there is a serious conflict you have with them recently [or] if they have strong views on topics, especially politics, and aren't able to be cordial in public settings," said Roby.
According to Farese, un-inviting people is best avoided by writing your guest list early, then revising it and revising it again before you send out the invitations.
Has a wedding come between your relationship with a loved one? Let us know via life@newsweek.com. We can ask experts for advice, and your story could be featured on Newsweek.