U.S. Military Alliance in Syria Could Fall Apart as Turkey Fights Its Own War on 'Terror'
The NATO Western military alliance risked going to war with itself as Turkey butts heads with the U.S. and France over Turkish President Recep Tayyip Erdogan's plan to battle Kurdish groups backed by Washington but considered terrorist organizations by Ankara.
Erdogan rejected on Friday a French offer to enter into talks with Syrian Kurdish fighters associated with the People's Protection Units (YPG), a fundamental part of the U.S.-backed Syrian Democratic Forces (SDF). After the mostly Kurdish Syrian Democratic Forces made heavy gains against the Islamic State militant group (ISIS) across northern and eastern Syria last year, Turkey rallied its own armed forces in January in an attempt to defeat Kurdish fighters in both Syria and Iraq.
Related: Iraq and Syria win wars against ISIS, but U.S. and Turkey will not leave
"We do not need a mediator," Erdogan said during a speech in Ankara. "We are extremely saddened by France's entirely wrong stance on this."
Amid Kurdish and French reports that France would send troops to the Kurd-controlled city of Manbij, where the U.S. has already refused to withdraw its own Special Forces, Turkish Deputy Prime Minister Bekir Bozdag warned in a series of fiery tweets that those "who enter into cooperation and solidarity against Turkey" would "become the target of Turkey, just like the terrorists."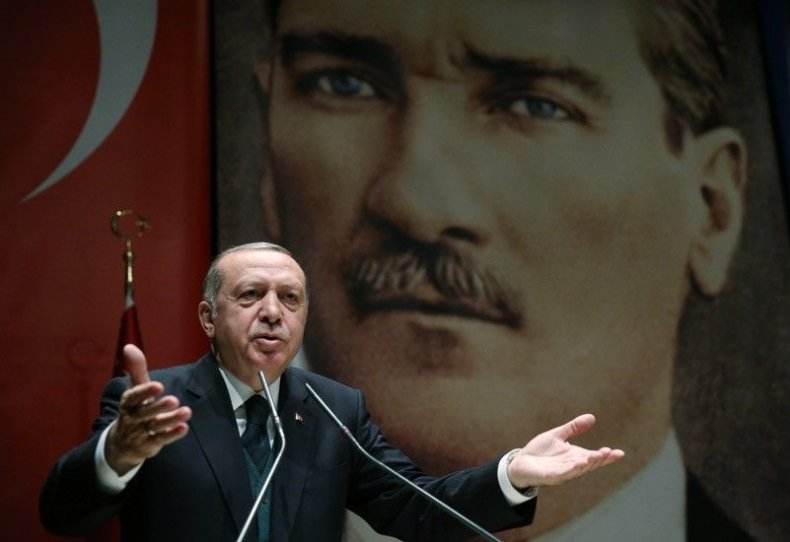 The U.S. and its allies have expressed frustration with Turkey's military campaign, which has halted the U.S.-led coalition against ISIS's ground offensive. French President Emmanuel Macron received a Syrian Democratic Forces delegation Thursday. He pledged to support the mostly Kurdish group and "paid tribute to the sacrifices and the determining role of the SDF in the fight against Daesh [the Arabic-language acronym for ISIS], and reaffirmed the priority of this fight while the terrorist threat continues," according to a statement.
NATO members France, Turkey and the U.S. all supported efforts to overthrow Syrian President Bashar al-Assad in the midst of a 2011 uprising against his government. As the mostly Syrian opposition grew increasingly intertwined with jihadi forces in the country, Western countries began to cut back support and focused on a U.S.-led campaign to bomb ISIS in 2014. The following year, the U.S. established the Kurd-dominated Syrian Democratic Forces.
The U.S., France and other Western nations have supported Kurdish ambitions as they fought ISIS in Iraq and Syria, but Turkey has viewed their victories with suspicion as it considered Kurdish fighters in both countries to be tied to the Kurdistan Workers' Party (PKK), a militant group waging guerrilla war against the Turkish state.
As Turkey and the formerly CIA-backed rebel Free Syrian Army swept through Kurdish territory in northern Syria, they captured the town of Afrin earlier this month and now threatened to take nearby Syrian government-controlled Tel Rifaat and Kurdish-held Manbij too, risking an international or even inter-NATO conflict if Syrian, U.S. or French troops became involved. Iraq too has recently warned of Turkish violations of its sovereignty as Ankara refused to withdraw troops and attacked local Kurdish forces also accused of having PKK ties.
Trump surprised reporters Thursday, however, when he said the U.S. would be "coming out of Syria like very soon," contradicting previous administration statements that suggested an indefinite military presence. The Pentagon has declined to offer any timetable for a potential withdrawal of U.S. troops in Syria, even after Damascus declared victory over ISIS in November and the U.S.-led coalition campaign against the jihadis was put on hold. In a separate front, the Russia-backed Syrian military and its allies, including Iran-backed militias, continued to battle remnants of ISIS in the eastern province of Deir Ezzor.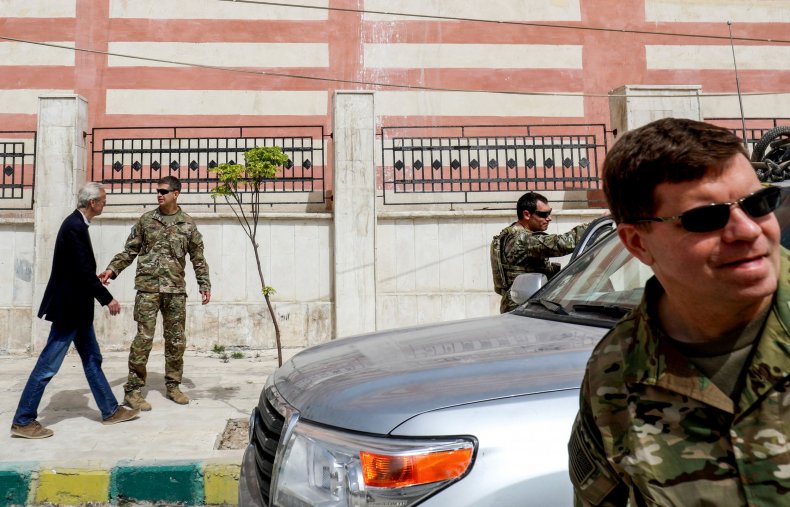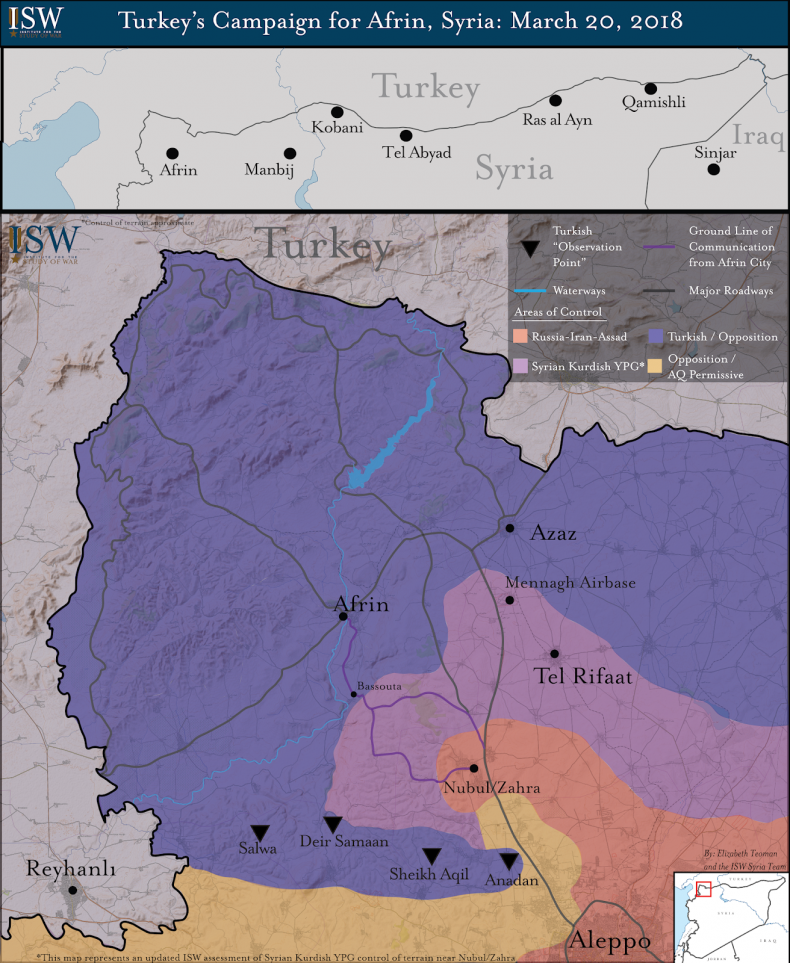 Russia, which backed the Syrian government, has taken a stance similar to that of the U.S. on the Turkish issue, choosing to prioritize its relationship with Turkey over the Kurds. Moscow's Syrian ally, Assad, however, has called for the immediate withdrawal of both Turkish and U.S. forces. The longtime Syrian leader has entered into a deal with Kurds, allowing them to move freely through Syrian government territory and sending pro-government militias to front lines against Turkey and the Free Syrian Army.
The Syrian military itself has focused on clearing out the remaining rebel and jihadi strongholds, having intensified campaigns in the northwestern province of Idlib and the eastern Ghouta suburbs of Damascus. As of Friday, talks to remove the last rebel group outside of the Syrian capital appeared to be ongoing, despite conflicting reports suggesting that the Islamist Jaysh al-Islam had reached a deal with Russia and the Syrian government.