14 Fantastic Headphones and Speakers in 2021, From $25 to $1,799
While silence may be golden, a new pair of earbuds, new headphones or a new wireless speaker is truly bliss. There isn't one perfect choice for an audio device—instead, based on your budget and needs, there are at least a few that should suit you well. These headphones and speakers are grouped around price to help you narrow those choices down. I've personally tried all the products listed below and can verify that they are each great for what they offer.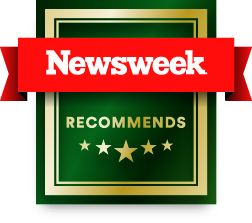 Of course, the insanely inexpensive $25 Skullcandy earbuds do not sound the same as the $99 Nothing Ear (1), nor do they sound the same as the even more expensive Grado GW100 open-back headphones. The same can be said about the low-end and high-end wireless speakers. The Nest Home Hub is a versatile home speaker that can be used beyond streaming music, but it is not on the same level as the incredible sounds produced by the Syng Cell Alpha. As always, the prices listed may fluctuate due to the latest deals and discounts.
Low Cost: Under $125
Skullcandy Dime Wireless Earbuds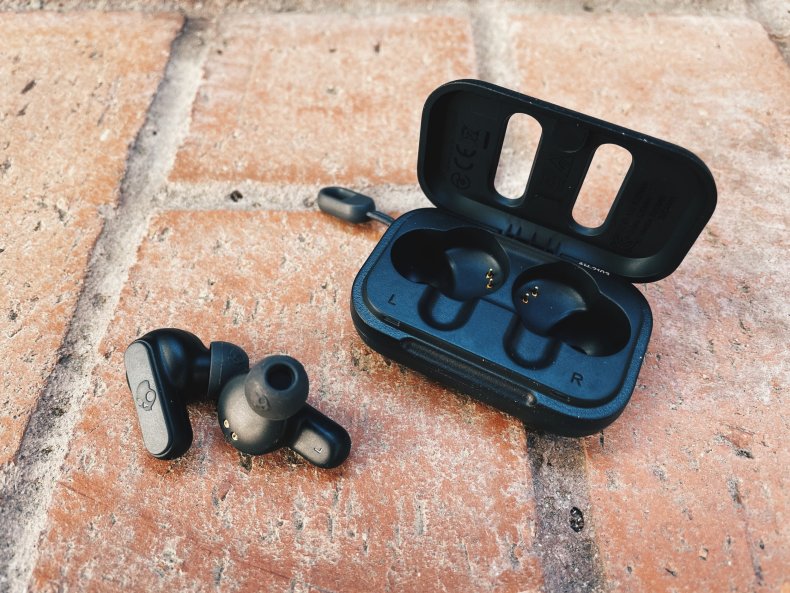 Truly wireless earbuds for about $25 are really hard to pass up. Even if these Skullcandy Dime only serve the role of backup or travel earbuds, they're still a good value. Be aware, they have plenty of places where features have been omitted and their sound quality is only acceptable. On the plus side, these earbuds are small and easy to tuck away. They have a microphone for calls, a charging case for extended battery life and are IPX4 sweatproof.
Buy at Amazon for $25.99.
Nothing Ear (1) Wireless Earbuds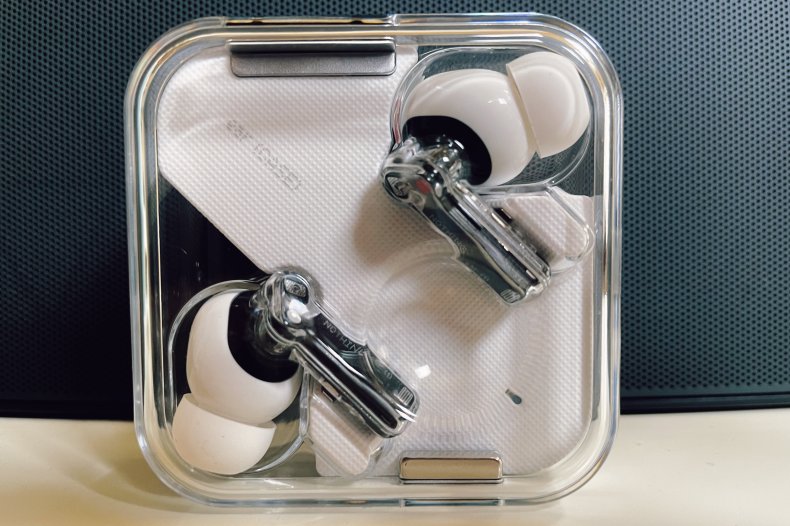 In a lot of ways, these Ear (1) wireless earbuds from the company Nothing are very ordinary. They sound great and include plenty of features, but that's what you would expect from earbuds competing with AirPods. The Nothing Ear (1) have two unique attributes to set them apart, the most noticeable being their transparent design, down to their clear plastic case. The second is their low $99 price point. There are plenty of $99 devices for listening, but these punch well above their selling price and provide excellent value.
Buy at Nothing for $99.
Nest Hub Smart Display (Second Generation)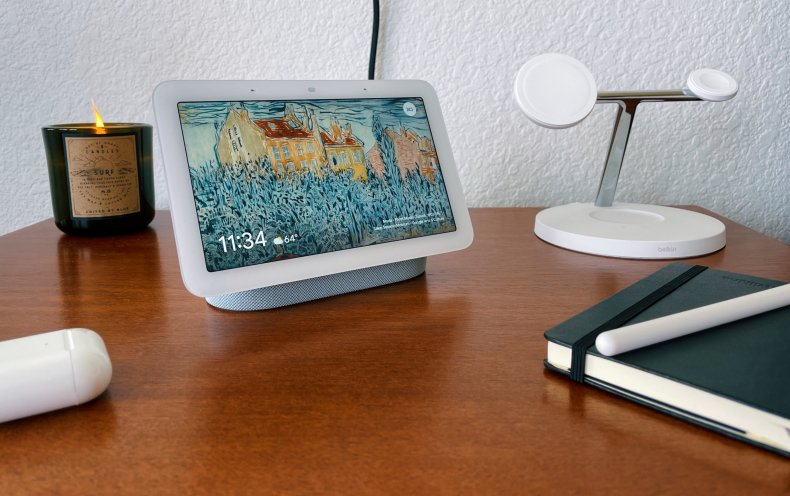 The Nest Hub from Google is a solid choice for its $99 retail price. Not only can it be used for music around the house, but it also serves as a voice assistant with display to control a smart home. If you like seeing the music you are controlling, having a screen makes that process as simple as possible. The speaker doesn't have a camera so it's safe to put on a nightstand or anywhere else around the house. Even without a camera, however, it does have the ability to track your sleep.
Buy at Best Buy for $99.99.
Midrange: $126 to $299
Earin A-3 Wireless Earbuds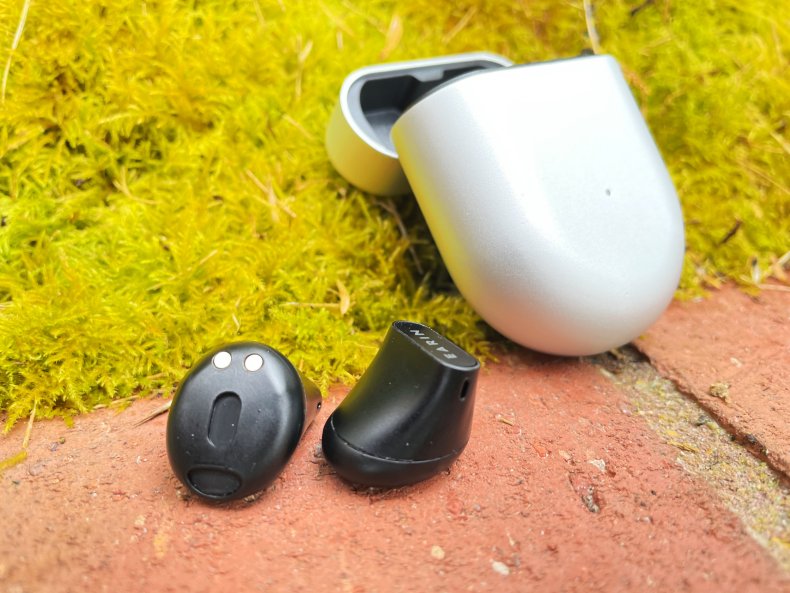 Anyone looking for the tiniest earbuds possible should highly consider the A-3 from Earin. With barely an external area available for touch controls, these small wireless earbuds rest lightly in your ears. Earin is a pioneer in the wireless earbuds space and has continued to innovate with this product. There is no left or right earbud—each can be used in either ear and will play the music appropriately. Despite their small size, these earbuds also get great battery life paired with their wireless charging case.
Buy at Amazon for $199.
Apple AirPods (Third Generation)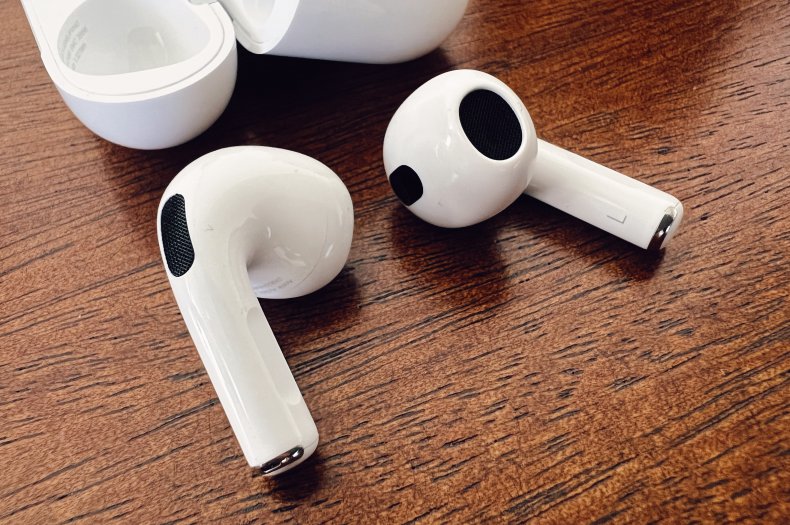 I didn't think AirPods could improve so dramatically, but they did. The newest AirPods 3, or third generation, have greatly improved audio, a new force sensor for media controls and better battery life, just to mention a few features. These aren't the more economical wireless earbuds, but they are very convenient inside an Apple ecosystem and with its devices.
Buy at Amazon for $174.98.
Beats Fit Pro Wireless Earbuds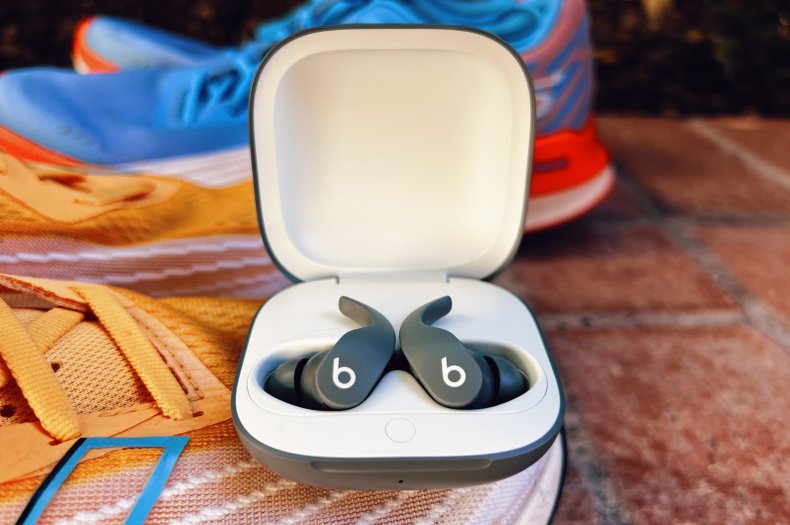 If you like the idea of new AirPods, but want ANC, a more secure fit or primarily use with an Android device, then the Beats Fit Pro might be what you're looking for. These wireless Beats earbuds have an innovative wingtip design that locks the tiny earbuds in place while you're running or just eating chips on a Zoom call. For people who don't mind silicone tips, there are very few downsides with the Beats Fit Pro, the only obvious one being their bulky, nonwireless charging case.
Buy at Best Buy for $199.99.
Sonos Roam Wireless Speaker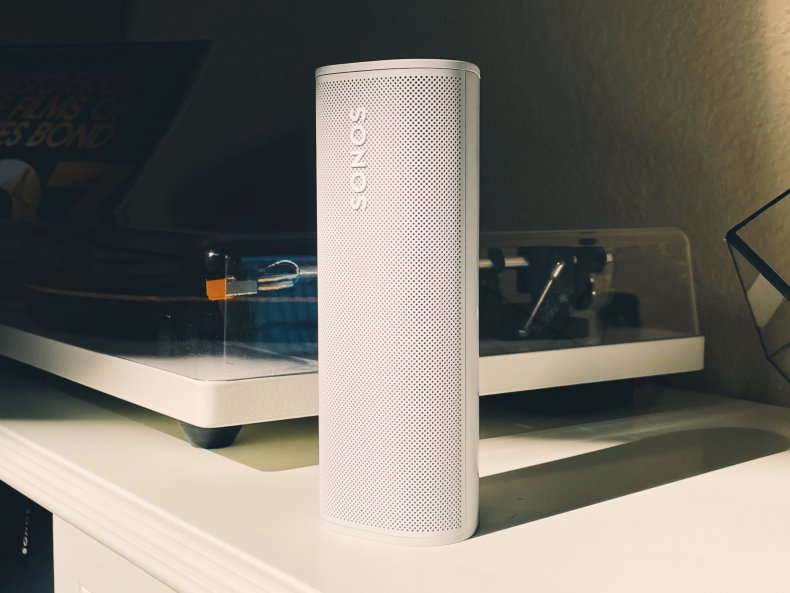 The Sonos Roam speaker is all kinds of wireless. It can be used out on the road with its Bluetooth connection, but it can also integrate into your Wi-Fi system at home for lots of versatility. The speaker is small enough to be carried in most bags but provides a loud enough sound for outdoor picnics. It is also completely waterproof for all kinds of adventures. Maybe best of all, it features Qi wireless charging so it can just be set down on a charging pad, no extra cables needed.
Buy at Sonos for $179.
Ikea Symfonisk Speaker Lamp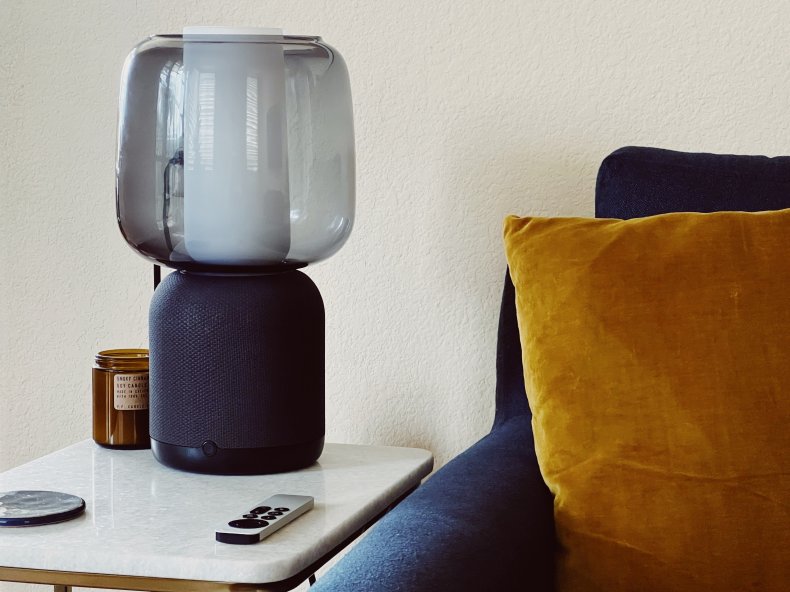 Let's say you want to add a Wi-Fi speaker to your home but don't have space. The Ikea Symfonisk speaker lamp could replace a lamp and add audio wherever it ends up sitting. Or maybe the issue isn't space, but you don't want multiple speakers littering your rooms. This speaker, which is hidden inside a lamp, also solves that problem. In my opinion, it looks good and sounds even better. It's not perfect, but it's a great combination device.
Buy at Ikea for $179.
High End: Over $300
Turtlebox Audio Outdoor Speaker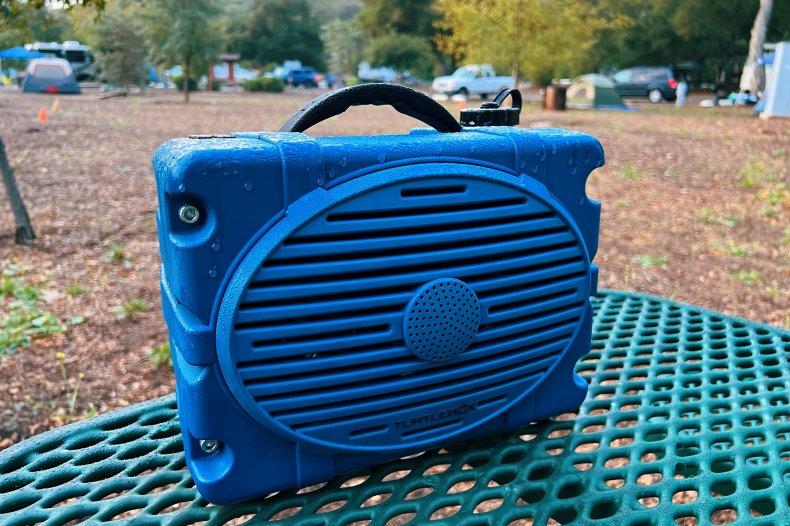 Sure, this wireless Bluetooth speaker can be used anywhere—outdoors or inside. It is specially made to cut through the wind and other environmental challenges. The Turtlebox Bluetooth speaker is relatively compact and, despite its $300 plus price, is a tremendous value compared with other similar speakers. Its sound is its primary draw, but as a side benefit, it's completely waterproof to survive the elements and can also charge other devices from an on-board USB-C port.
Buy at Turtlebox for $374.
Sony SRS-XG500 X Series Speaker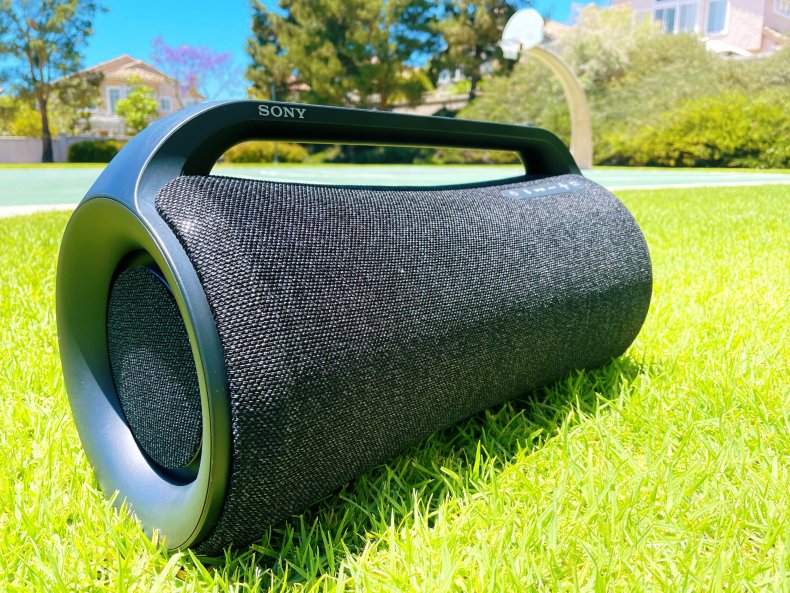 If louder, more robust sound quality is your primary concern for an outdoor speaker, you may want to give the Sony SRS-XG500 X Series a look. It's much larger than the Turtlebox speaker, but it has an even, voluminous sound that can power any pool or beach party. It also has an instrument input that can be used for karaoke or a guitar for spur-of-the-moment performances.
Buy at Amazon for $398.
Grado GW100 V2 Wireless Headphones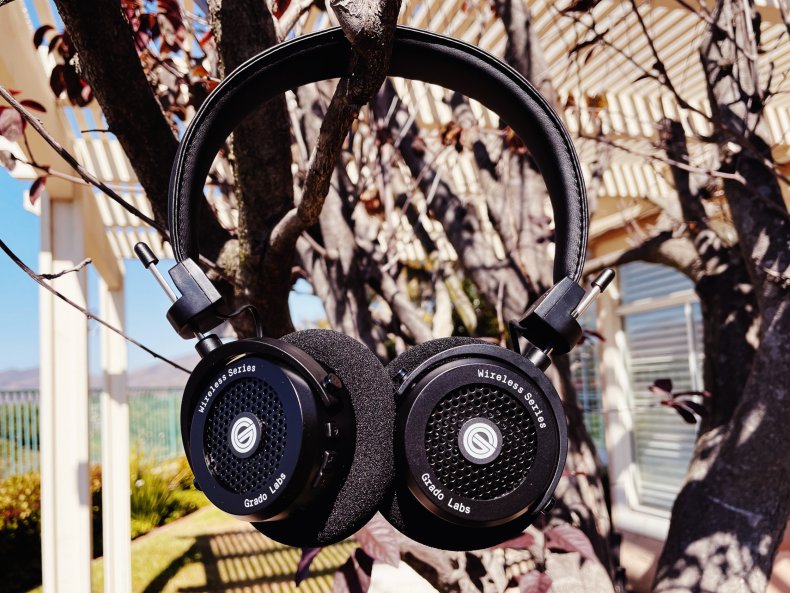 The Grado GW100 headphones are unique in that they were the first open-back Bluetooth headphones. That means the sound mixes with your room's environmental sounds to create a natural music experience. This newest, second version of the headphones tightens up a few items, including relying on a USB-C charging port to make the whole experience really nice. These aren't the headphones to take on the train, but they are ones for listening at home throughout the day.
Buy at Grado for $249.
Sonos Beam (Gen 2) Soundbar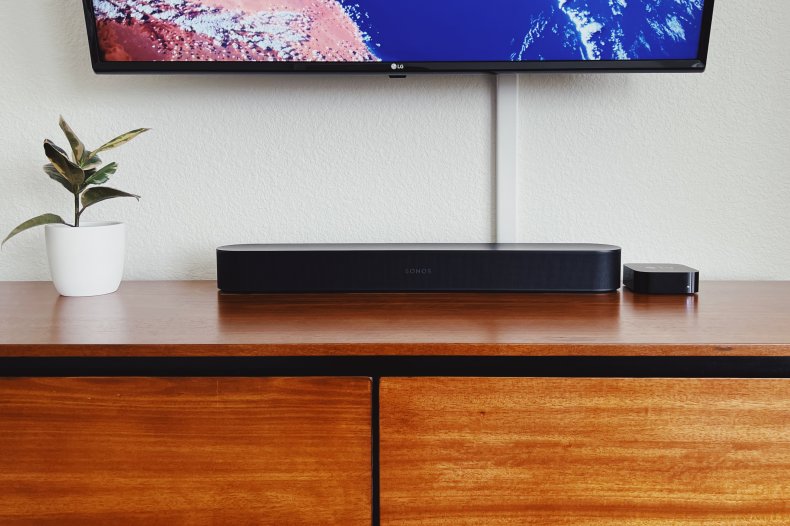 The Sonos Beam was already a stellar soundbar for small spaces, but with the addition of Dolby Atmos in the newest Gen 2 model, it should become a consideration for anyone wanting to add a boost to their home theater audio. The Sonos Beam (Gen 2) isn't only for watching movies, however; it is also a very capable Wi-Fi speaker for music that can be used when the TV isn't going. As a bonus, the speaker's grille has been upgraded from fabric to plastic so it's less likely to be torn or collect dust.
Buy at Sonos for $449.
Master & Dynamic MW08 Wireless Earbuds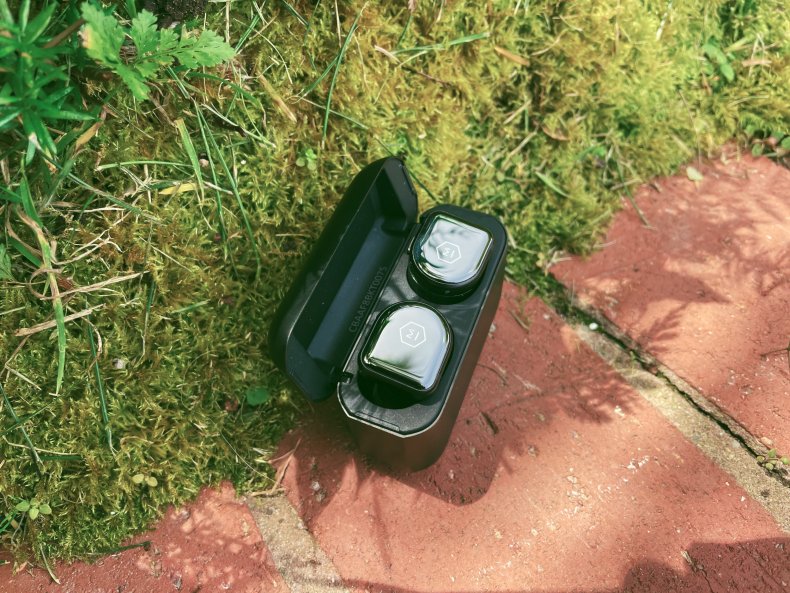 Part audio excellence and part stylish fashion accessory, the Master & Dynamic MW08 wireless earbuds are a luxurious high-end audio product. The earbuds have hybrid ANC and two ambient listening modes. There are six microphones to make all calls clear. Plus, the earbuds get 12 hours of battery life, even before popping them back into the charging case. The MW08 are ensconced in a premium ceramic material that is both lightweight and scratch-resistant, not to mention beautiful.
Buy at Amazon for $299.
Syng Cell Alpha Wireless Speaker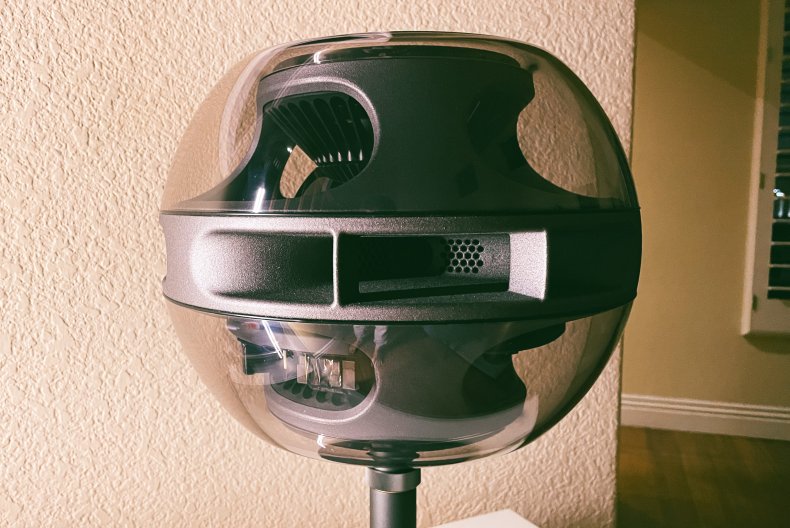 If money isn't a concern, but sound quality is, the Syng Cell Alpha speaker is the pick for you. The innovative, spherical speaker is only about the size of a basketball, but it can produce incredibly loud volume. It's an eye-catching product for sure. The speaker's true brilliance isn't its look, however, but its sound. Even in a room with 25-foot ceilings, the speaker was able to pump room-filling bass and deliver absolutely crisp and clear music. This expensive speaker will likely be too costly for a lot of people, myself included, but if you can swing it, it really does immerse you completely in the music experience.
Buy at Syng, from $1,799.
Newsweek may earn a commission from links on this page, but we only recommend products we back. We participate in various affiliate marketing programs, which means we may get paid commissions on editorially chosen products purchased through our links to retailer sites.