Good News Stories That Actually Made Us Smile in 2020
The past 12 months have challenged the world in more ways that we could have ever anticipated as we cheered in the New Year on January 1.
The pandemic, police brutality against Black people and a Presidential election that divided the nation are just a handful of the events that have overshadowed hopes for the year and brought hardships, unimaginable pain and loss to many in the U.S.
But while there have been job losses, death, illness and anger, we have not entirely lost our capacity for joy. Although many of us would rather forget 2020, amidst the turmoil there have been many, sometimes surprising, moments of hope and triumph.
Below are 10 "good news" Newsweek essays that captured the attention of people around the world.
1. The 11-year-old making thousands as a baker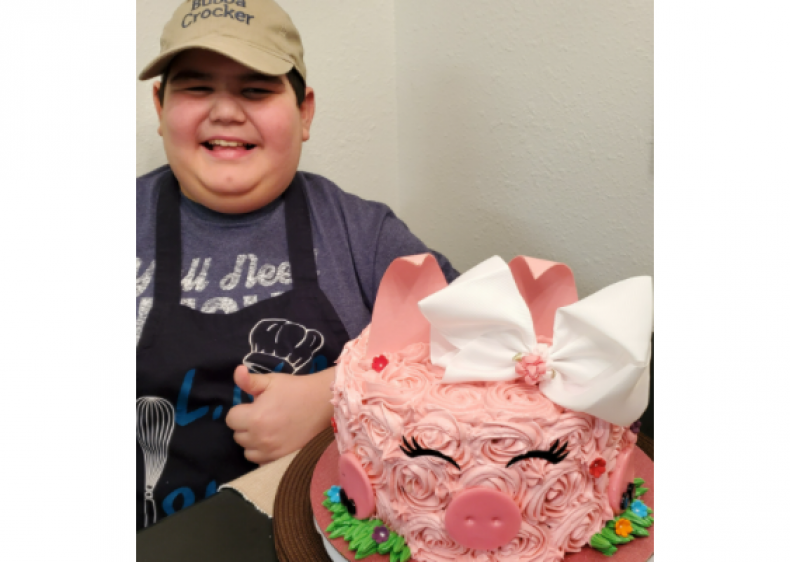 Aside from being an excellent student, 11-year-old, Logan "Bubba Crocker" Cooper also started his own baking business, LNC Sweets with Logan Cooper, at just 9-years-old.
Specialising in cakes, cheesecakes and cookies, in September Logan shared the story of how he bakes bespoke creations from his home in Texas and has made thousands from his endeavours.
2. The 15-year-old and 61-year-old who are best friends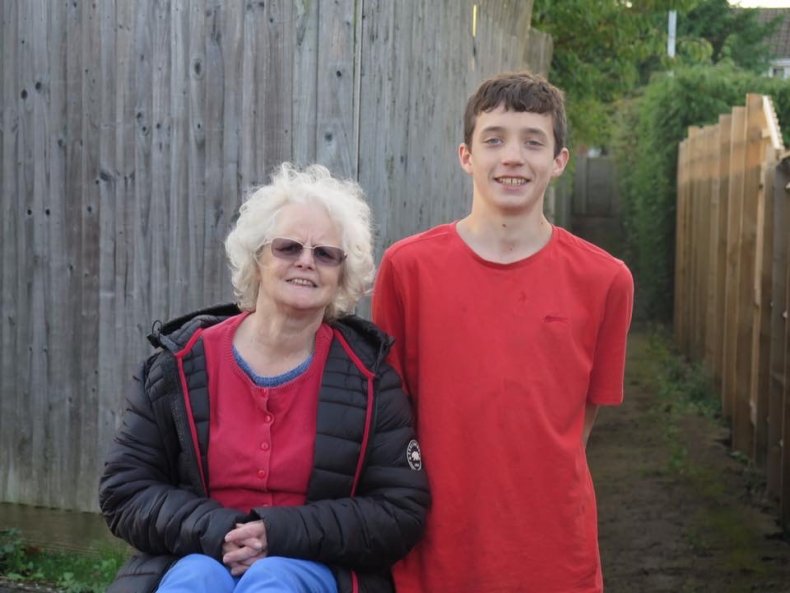 One of the sweetest, and most unlikely, friendships we heard about in 2020 was that of Julie Taylor, 61, and Ben Thornbury 15.
In May, Julie told us how the pair met in 2013 thanks to a shared fence between their gardens and after becoming firm friends, now organize community clean-up activities in their hometown of Malmsbury, England.
3. The couple who adopted their 17-year-old son over Zoom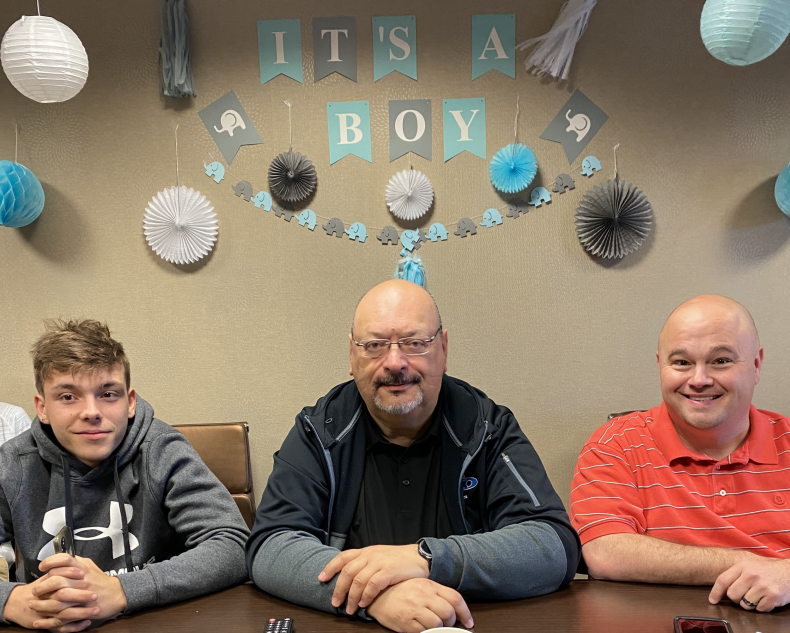 As odd as it seems now, prior to 2020 most of us participated in social actitivies and legal proceedings in person and not over video call. But a pandemic wasn't going to stop Chad and Paul Beanblossom from adopting their 17-year-old foster son, Michael.
In May, Chad told the story of how Michael's adoption ceremony took place over Zoom, with more than 80 friends and family watching online.
4. The man who was saved from homelessness by strangers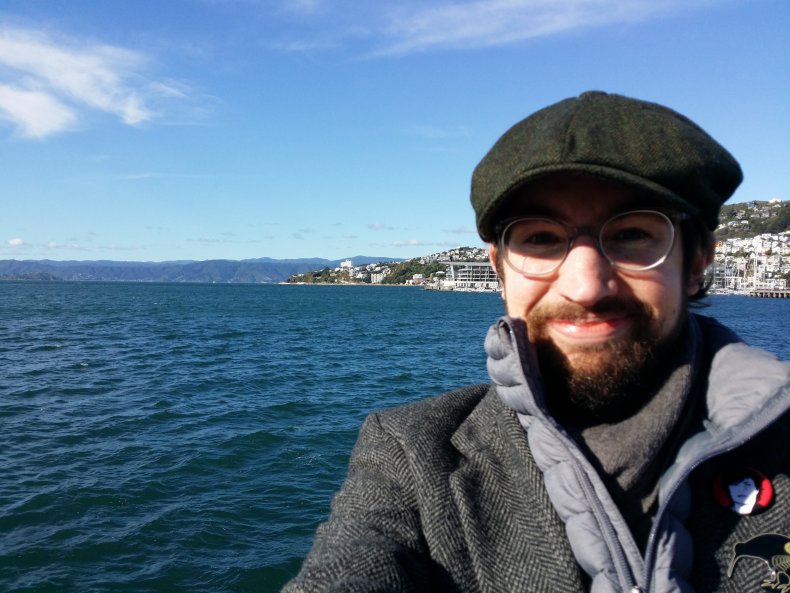 Rendered jobless by the pandemic in April, Ben Mack's story showed us how powerful the kindness of strangers can be.
In May, Mack shared how, finding himself stuck in New Zealand with no job or place to live, he was facing homelessness before people he had never met stepped in to help him.
5. The woman who was bullied about her looks and now works as a Meghan Markle lookalike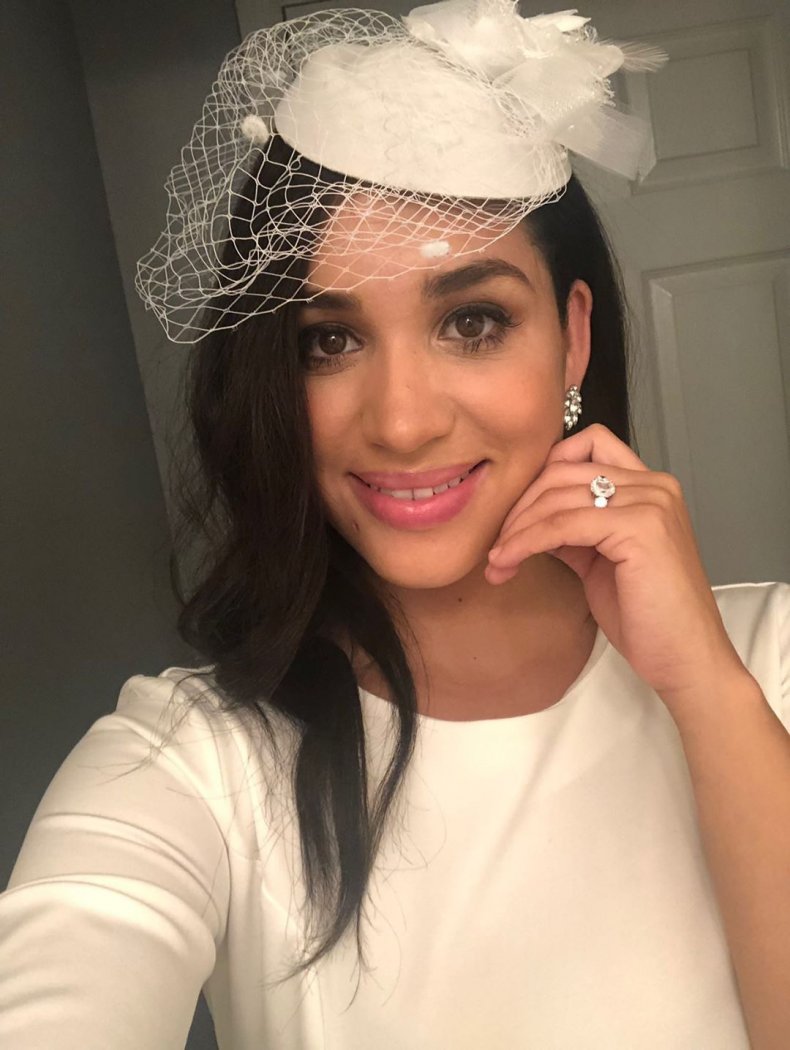 In June this year, New Jersey flight attendant Christine Primrose Mathis shared how other kids would make negative comments about her appearance when she was a teenager.
The 32-year-old mom of one now bears such a striking resemblance to Meghan Markle, that after Prince Harry and Meghan Markle married in 2018, Mathis signed to an agency as a professional Markle look-a-like. She told Newsweek that she has since has traveled to London and is pursuing a career as an actress.
6. The elementary school teacher who reconnected with AOC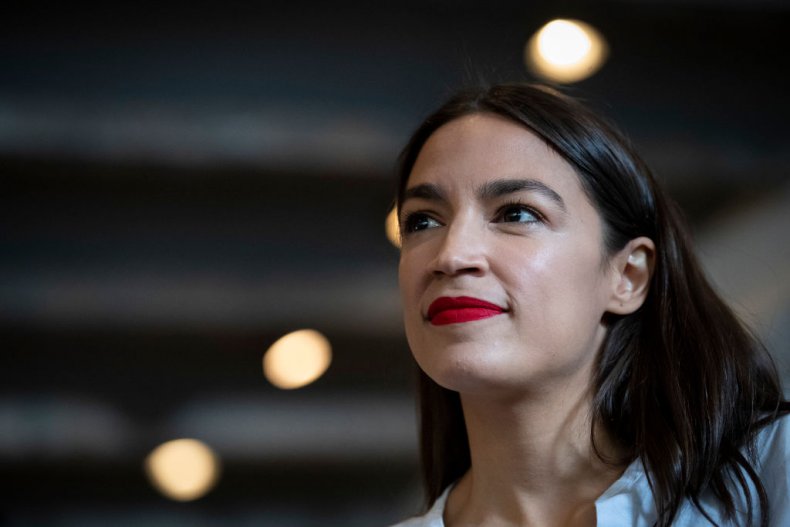 In August this year, elementary school teacher Mai Jacobs went viral for all the right reasons. Her response to a tweet by Congresswoman Alexandria Ocasio-Cortez, who she had taught in second grade, captured the hearts of thousands.
Jacobs shared the story of the sweet Twitter exchange and how it gave her comfort during the pandemic, a time that has been extremely challenging for teachers across the U.S.
7. The triathlete who gave up his medal at the finish line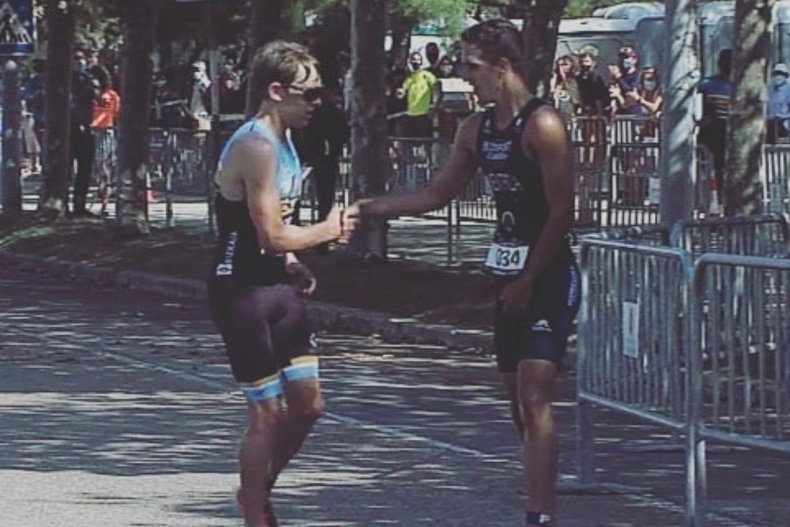 This year, many of us have sought comfort in brief moments of human kindness. The actions of Spanish triathlete, Diego Méntrida Zamarra, in September, showed his capacity for sportsmanship and selflessness.
After witnessing fellow competitor James Teagle take a wrong turn during the Santander Triathlon in Spain, Zamarra's actions at the finish line of the race resonated with people around the world, including the actor Will Smith.
8. The real-life women's chess champion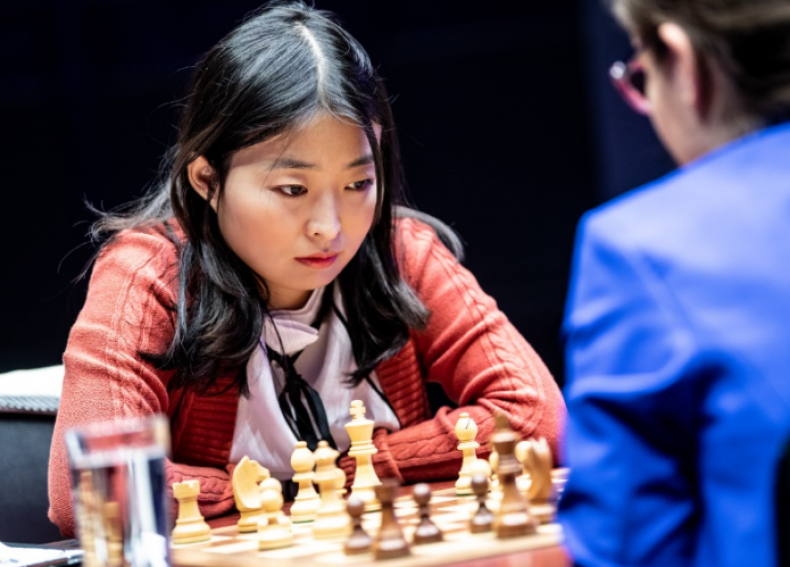 We'll never know if a show about chess would have engaged so many in a non-pandemic year, but regardless, Netflix's The Queen's Gambit was one of the streaming platform's runaway hits of 2020.
As the world shifted it's gaze to chess, the 2020 Women's Chess World Champion, Ju Wenjun, shared her remarkable story of winning the last three world championships, and what it really takes to be a real-life female chess champion.
9. The 12-year-old genius heading to university next year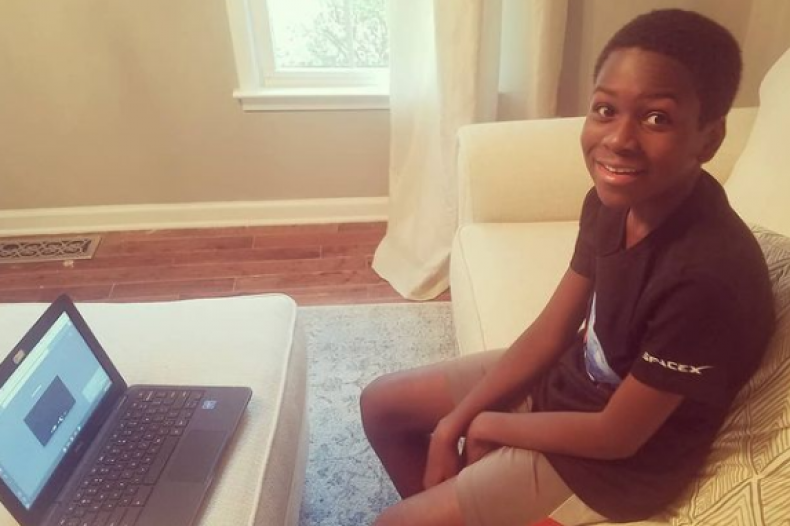 At the age of two, when most of us were learning the basics of language, Georgia-born Caleb Anderson was reading the preamble to the U.S. Constitution and learning fractions.
Unsurprisingly, the hugely talented 12-year-old is already at college in Georgia and shared this year that he wanted to study aerospace engineering at Georgia Institute of Technology in 2021. Caleb's amazing achievements were even spotted by Steve Harvey who then asked who would be paying for his tuition fees.
"When my parents explained that they were, Steve then said that his organization would pay," Caleb told Newsweek. Since his essay was published, Caleb has been accepted into Georgia Tech.
10. The police officer who adopted a 4-year-old he helped on duty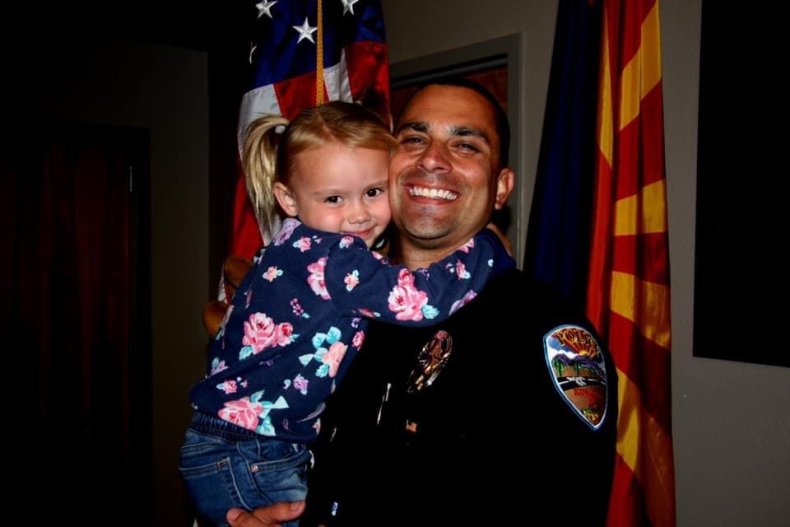 When there are still thousands of children across the U.S. without permanent homes, or families, a police officer who adopted his daughter this year after first meeting her while on patrol in 2018 was nothing short of inspiring.
In December, Lieutenant Brian K. Zach helped put a smile on our faces at the end of a tough year when he shared his story of officially adopting his daughter Kaila in August this year.
"The happiness level I would equate to when both my kids were born, it was that exciting for us," Zach said.