A vast majority of white Republican college graduates believe that the GOP should not punish elected officials who have publicly opposed former President Donald Trump in the wake of the Capitol riot.
According to new CNN poll released on Friday, a whopping 94 percent of respondents in that group said they do not believe that lawmakers should face political backlash for speaking out against Trump. Among those who are not college educated, that number drops to 74 percent.
Overall, 76 percent of all Republicans surveyed said they feel the same, while 20 percent said they do believe elected officials who oppose the former president should be punished.
Additionally, the survey found that 67 percent of Republicans said they believe Trump had a positive affect on the party, while 63 percent believe that the GOP is currently united.
The survey was conducted for CNN by SSRS from March 3-8, and included results from 1,009 respondents. The margin of sampling error is plus or minus 3.6 percentage points.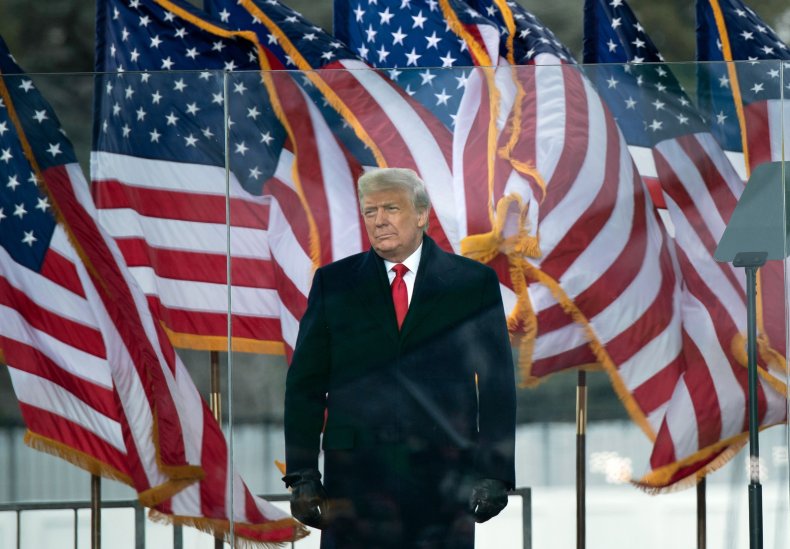 A total of 10 House Republicans joined all Democrats in voting to impeach the former president for "inciting an insurrection" on January 13. A month later, seven GOP senators voted to unsuccessfully convict Trump on February 13. Since then, a number of those lawmakers experienced intense backlash for breaking with Trump. Loyalists to the former president have alleged that those who voted to impeach or convict him are not representative of the Republican Party.
In the House, Representative Liz Cheney (R-Wy.), the number three Republican, faced calls to be removed from her leadership position as conference chair. Representative Adam Kinzinger (R-Ill.) was censured by his local GOP, while some members of his own family penned a letter calling him a disgrace.
Furthermore, five of the seven senators who voted to convict – Richard Burr (R-NC), Bill Cassidy (R-LA), Ben Sasse (R-NE), Pat Toomey (R-PA) and Lisa Murkowski (R-AK) – have each been censured by either local or state Republican party officials.
However, other Republicans have since criticized the party for participating in "cancel culture" and being intolerant of diverse opinions.
Senator John Thune, who voted to acquit Trump, defended his colleagues who sided with Democrats and warned the party against shutting out dissenting voices.
"There was a strong case made. People could come to different conclusions. If we're going to criticize the media and the left for cancel culture, we can't be doing that ourselves," Thune, the number two Senate Republican, told the Associated Press.
Trump was ultimately acquitted after 43 senators voted to clear him of charges, leaving him on a path to possibly pursue office again. Last month, the embattled Republican leader hinted at a 2024 presidential run at the Conservative Political Action Conference (CPAC).
"Actually you know they just lost the White House," Trump said, amid false claims that President Joe Biden won the election due to voter fraud. "I may even decide to beat them for a third time," he added.
Newsweek has contacted Trump for an additional comment, but did not hear back in time for publication.