Depp v. Heard Trial Witness Slams 'Horrible' Movie Trailer on Court Clash
A witness at Johnny Depp and Amber Heard's high-profile defamation trial has called the new trailer for a movie dramatization of the court clash "horrible."
On Wednesday, a minute-long trailer was unveiled for Tubi's Hot Take: The Depp/Heard Trial, starring Mark Hapka and Megan Davis as the warring exes during the six-week trial that took place this year in Fairfax, Virginia.
A number of moments from the televised battle have been recreated, including Depp's courtroom sketches and the wave of social media backlash against Heard. Hapka is shown sporting a goatee and ponytail as Depp, while Davis' costumes recall Heard's much-talked-about court ensembles.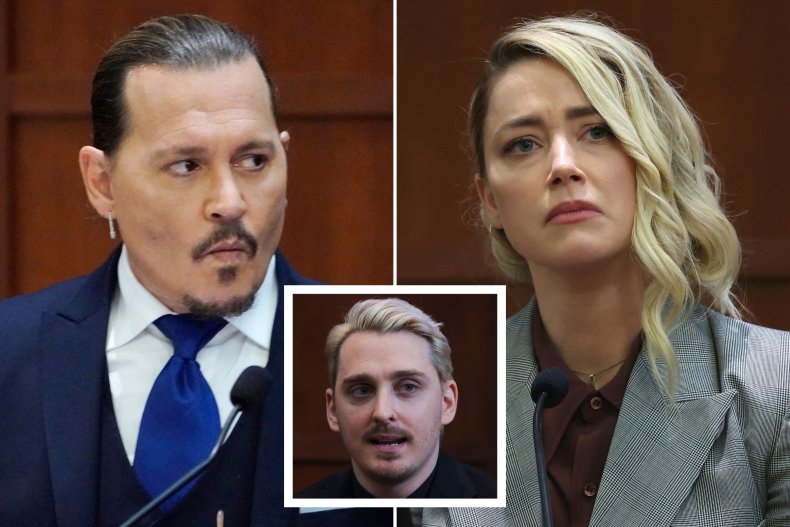 "It's day one of the Depp vs. Heard defamation trial; though fans are showing support for both sides, there's clearly a favorite here," a reporter is heard saying in the trailer, referring to the army of devoted Depp fans outside the courthouse.
With the movie set to debut on September 30, the jury is out on how the critics will react to the trial dramatization, which comes just four months after the real-life proceedings reached their conclusion.
However, Morgan Tremaine, a former TMZ employee who testified at the trial, made it clear that he was less than impressed with the trailer.
Taking to Twitter on Wednesday, he wrote: "Trailer for that low-budget Depp/Heard trial movie on Tubi looks HORRIBLE."
A number of Tremaine's more than 100,000 followers on the micro-blogging platform agreed, as they joined a large number of social media users in disparaging the movie.
Tremaine became a talking point before he even took the stand, after TMZ filed an emergency motion in an attempt to block the former employee from testifying. Lawyers for the entertainment news outlet made the move amid concerns Tremaine would potentially reveal an anonymous source.
The story Tremaine was on the witness list to discuss is an article published in August 2016 titled, "Johnny Depp Goes Off On Amber...Smashes Wine Glass, Bottle." In the clip accompanying the article, Depp was heard slamming kitchen cabinets and cursing before realizing he was being filmed.
Tremaine eventually made it to the witness stand. In cross-examination, Heard's then-attorney Elaine Bredehoft argued that Tremaine was interested in getting his "15 minutes of fame." Tremaine smiled and said he "stands to gain nothing from this."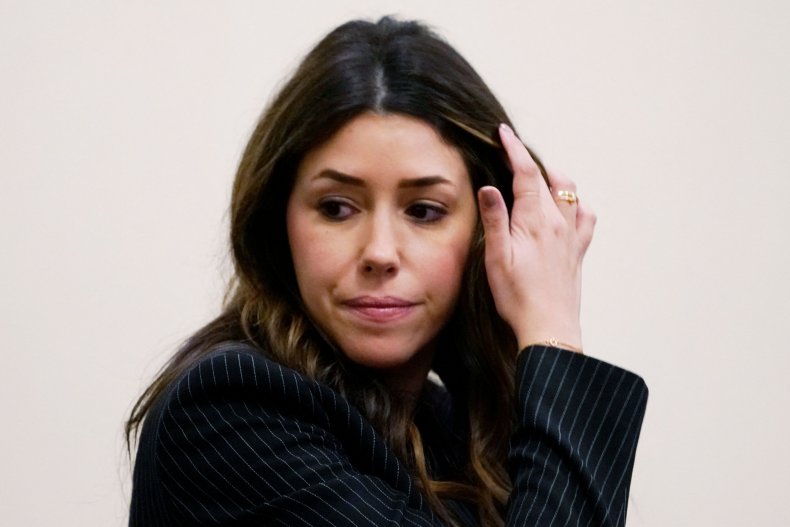 "I'm putting myself in the target of TMZ, a very litigious organization," he said. "And I'm not seeking any 15 minutes here." He then added to Bredehoft, "I can say the same about taking Amber Heard as a client for you."
The video in question was shared with the jury and used as evidence against Depp, but Tremaine stated that the video being shown in court appeared to be edited compared to the one that TMZ received in their email tips line.
Tremaine said that TMZ put a copyright on the video after verifying it, and it was published on the outlet's website within a few minutes. Tremaine said the video was not edited by TMZ and no other outlets posted it because it was a TMZ exclusive.
He then added that the video being played in the trial was much longer than the one they received at TMZ. According to his testimony, the video being used in court shared more in the beginning when Heard is allegedly setting up the camera she used to film Depp.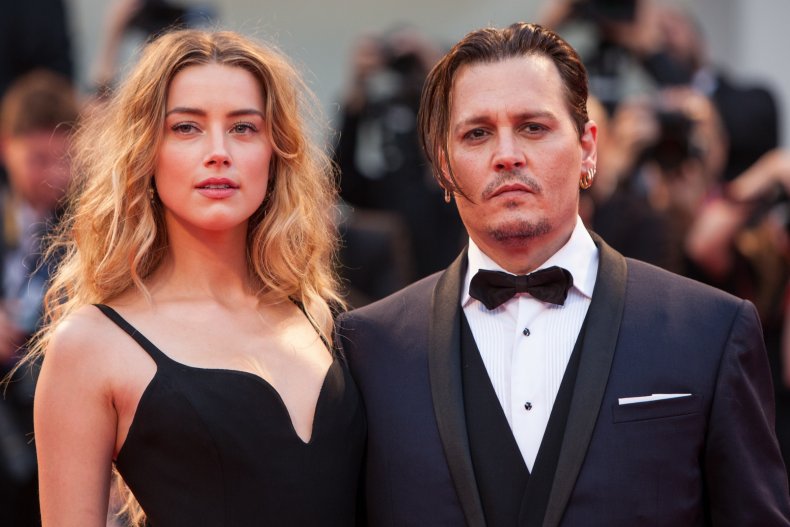 While it is not yet known whether Tremaine will be portrayed in Tubi's Hot Take movie, dramatized versions of other key players from the trial will be shown.
Melissa Marty plays Depp's lawyer Camille Vasquez, while Mary Carrig portrays Heard's attorney Bredehoft, who recently announced that she is stepping down from the Aquaman star's legal team.
Depp, 59, filed a $50 million defamation lawsuit against his ex-wife Heard, 36, in response to a 2018 op-ed for The Washington Post, in which she said she was a domestic abuse survivor. Depp was not named in the piece.
In June, the jury found that Heard had defamed Depp and awarded him more than $10 million. Depp, in turn, was ordered to pay $2 million to Heard—who had countersued for $100 million, alleging that he had defamed her through comments made by his attorney Adam Waldman. Both sides are now appealing the verdicts.