Russia Defends Saudi Arabia in Human Rights Dispute with Canada, Dividing Two Top U.S. Allies
Russia has defended Saudi Arabia in an ongoing dispute with Canada over the conservative Sunni Muslim kingdom's human rights record.
Saudi Arabia threatened to cut diplomatic ties with Ottawa earlier this week after Canadian Minister of Foreign Affairs Chrystia Freeland and her bureau criticized the monarchy's detainment and punishment of activists. As the row between two major U.S. allies escalated, leading U.S. rival Russia appeared to choose a side Wednesday, highlighting a potential new front in Moscow's campaign to counter U.S. dominance in the Middle East.
"We consistently and firmly advocate compliance with universal human rights with due regard for the specific national customs and traditions that developed in a given country over a long period of time. We have always said that the politicization of human rights matters is unacceptable," Russian Foreign Ministry spokesperson Maria Zakharova told reporters.
"We believe that Saudi Arabia, which has entered a path towards large-scale socioeconomic reform, has the sovereign right to decide how it will proceed in this vital sphere. What one probably needs in this situation is constructive advice and assistance rather than criticism from a 'moral superior,'" she added. "At the same time, we hope that Saudi Arabia and Canada will find a civilized solution to their differences."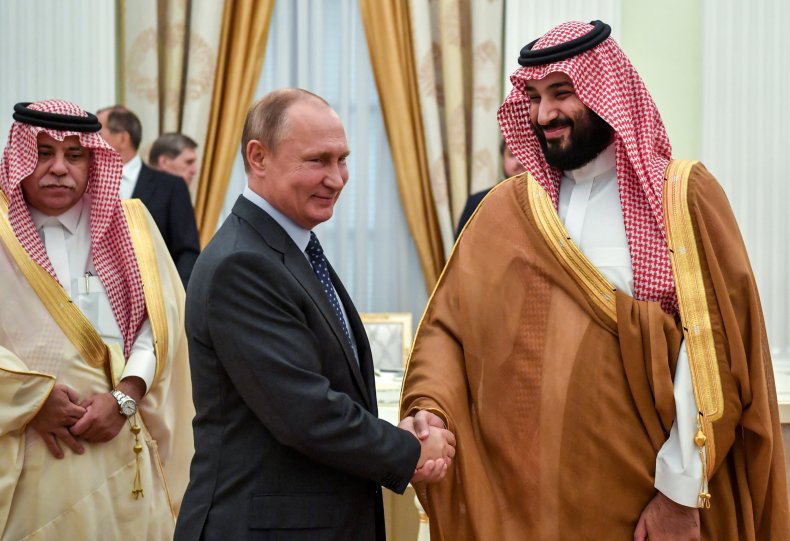 Saudi Arabia has been extremely defensive about its human rights record, which is frequently criticized by international monitors and occasionally even by Western allies. Until June, Saudi Arabia was the only country in the world to officially ban women from driving, yet Riyadh maintains strict laws to implement gender segregation, forbid criticism of the ruling royal family and enforce modest forms of dress and behavior.
In one high-profile case, liberal blogger Raif Badawi was arrested in 2015 and sentenced to 10 years in prison and 1,000 lashes for "insulting Islam" online. His sister, women's rights activist Samar Badawi was detained last week, prompting Freeland and the Canadia Foreign Ministry to express concern and call for both the release of both siblings, as well as other human rights activists.
Saudi Arabia responded by expelling the Canadian ambassador and freezing business ties, arguing that it "has never accepted interference in its domestic affairs." Canada reaffirmed its position, however, leading Saudi Arabia to cancel the scholarships of 16,000 of its students studying in the North American country. One Twitter-verified Saudi group involved in promoting the country via infographics even posted an angry note accompanied by a picture of a plane heading towards high buildings in Toronto. The image drew extensive criticism and the group later apologized.
While President Donald Trump's tariffs have strained relations with one of the U.S.'s closest political and geographical allies, the State Department was careful not to choose between Canada and key Middle East ally Saudi Arabia, emphasizing that the countries "are both close partners of the United States" in a statement Tuesday. Nevertheless, Russia has also managed to balance its ties with feuding powers and used this to its advantage to establish dialogues with all major Middle Eastern actors, including U.S. allies Israel and Saudi Arabia, as well as foes such as Iran and Syria.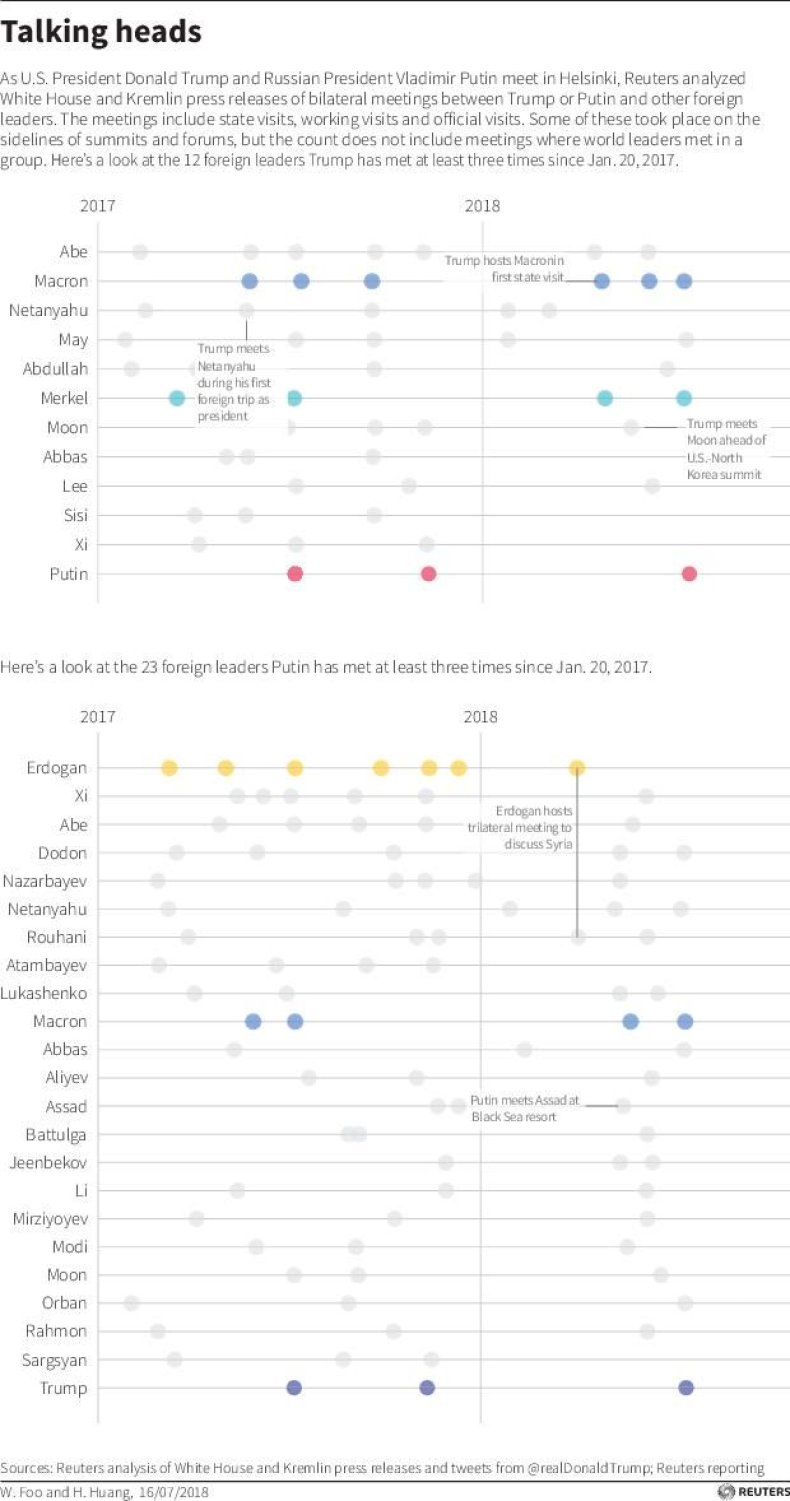 Russia, which has occasionally had to defend its own human rights record from criticism abroad, intervened in Syria in 2015 to sway the conflict in favor of Syrian President Bashar al-Assad, a mutual ally of Iran. Assad had struggled to overcome a 2011 uprising backed by the U.S., Turkey and Gulf Arab countries such as Saudi Arabia, until Russian airpower helped reverse the gains of an increasingly Islamist insurgency. With Syrian rebels and jihadis mostly defeated now, Saudi Arabia has increasingly focused on isolating its top foe, Iran, with whom Russia has maintained close ties as part of its Syrian campaign.
Despite Iran's ongoing feuds with Saudi Arabia and Israel, Russian officials have frequently met with counterparts from all three countries. Moscow has also offered to sell the advanced S-400 anti-aircraft system to Saudi Arabia, its other rival Qatar and Turkey, a member of the NATO Western military alliance. NATO's expansion in recent years has been primarily attributed to Russia's own rise on the regional and international field, and the U.S.-led defense group—which includes Canada—has frequently condemned the Kremlin as a destabilizing force across the globe, a charge that Russia has routinely denied.