Will Russia Save Venezuela? Militaries Fly Together South of U.S. After Presidents Have Their 'Most Useful Meeting' Ever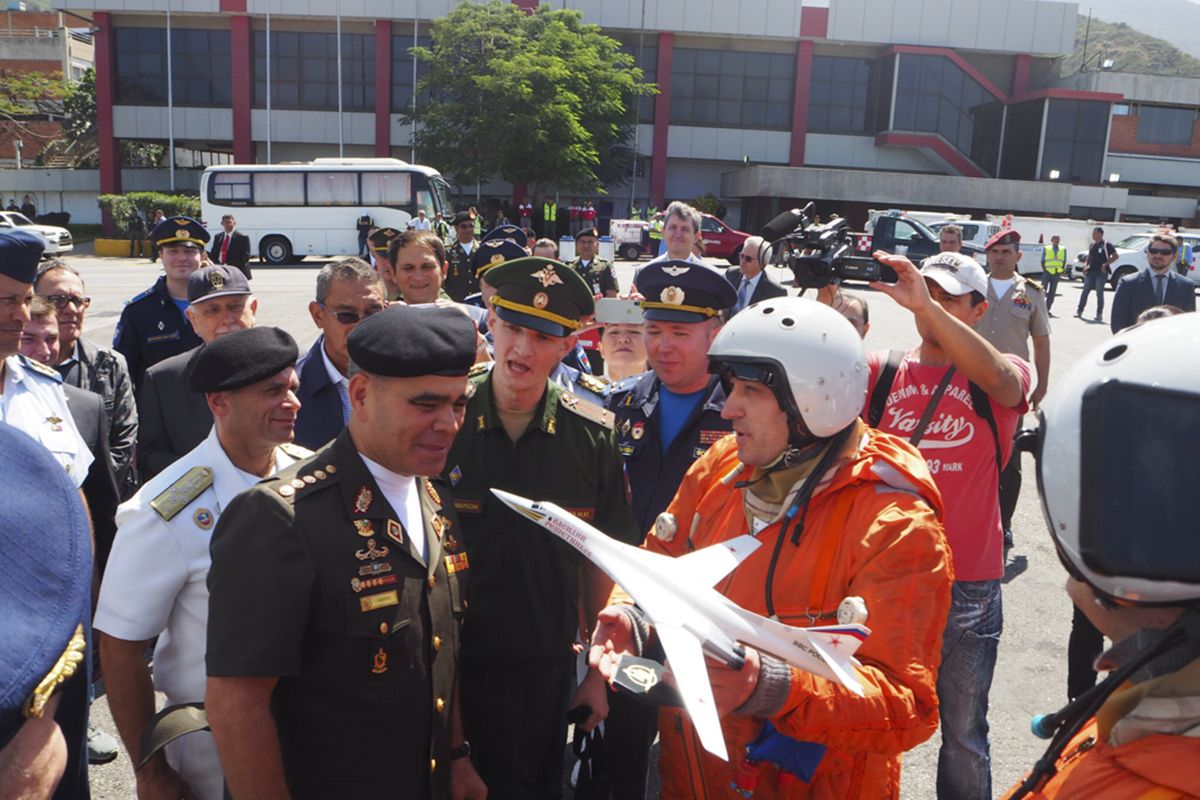 Russian and Venezuelan warplanes have conducted joint air exercises in waters just south of the United States as they sought to bolster their relationship in the face of their shared rival.
The Russian Defense Ministry announced late Wednesday that Russian nuclear-capable Tupolev Tu-160 strategic bombers were accompanied by Venezuelan Su-30 and F-16 fighter jets as they flew over the Caribbean Sea for around 10 hours the same day. The ministry reported that "the pilots from the two countries practiced air cooperation while conducting flight missions," which were performed "in strict accordance with the regulations of the use of international airspace."
While Russian military aircraft previously made such visits to Venezuela in 2008 and 2013, this one came at a time of particularly heightened tensions between Washington and Moscow, and as the socialist leadership in Caracas suffered deep economic and political unrest blamed on the U.S.
Now the two longtime foes of U.S. foreign policy appear to be forging closer ties after talks in Moscow last week between Russian President Vladimir Putin and Venezuelan President Nicolás Maduro. The South American leader described them as "the most useful meeting in my career," as reported by the state-run Tass Russian News Agency.
Cold War-era hostilities between the U.S. and Russia began to resurface across Europe since at least 2014 in the form of dueling defense exercises and deployments. Relations between the world's two leading military powers continued to deteriorate as Moscow was accused of attempting to influence the 2016 U.S. presidential election. Despite President Donald Trump's vow to reset relations with Putin upon taking office, the countries have continued to feud. One recent dispute revolving around White House threats to withdraw from the 1987 Intermediate-Range Nuclear Forces (INF) treaty that bans missile systems with ranges from 310 to 3,420 miles, far less than the distance between Caracas and Washington.
The U.S. and Venezuela have been at odds since the 1999 election of late Venezuelan President Hugo Chávez, who introduced sweeping socialist reforms and a deep mistrust of Washington due to its imperialist history across Latin America. Chávez survived a 2002 coup attempt that was tied to the U.S. but was later hit with a housing shortage and a drop in oil prices that resulted in an economic crisis erupting in 2010. The situation has grown increasingly dire as hyperinflation led consumer prices to rise to nearly 1 million percent and hunger, poverty and crime continued to soar, alongside protests that Maduro has been accused of suppressing with force.
Like Russia, Venezuela has also been hit with U.S. sanctions on the government and state-run industries, preventing the country from restructuring debt or issuing international bonds. Emboldened by a recent apparent assassination attempt blamed on the CIA and ominous statements by Trump, his top officials and other politicians, Maduro has continually warned that he would be the target of a U.S. regime change effort.
With his government threatened both at home and abroad, Maduro left for Moscow last week to meet with Putin, who recently secured deals with Cuba, as well. Maduro returned with what he said was a promise for some $6 billion in Russian investment in the ailing South American state. On Monday, the Tu-160s arrived, as well as an Antonov An-124 heavy military transport aircraft, Ilyushin Il-62 long-haul plane and up to 100 Russian personnel. Constitution committee leader Diosdado Cabello, a member of Maduro's ruling United Socialist Party of Venezuela, took the opportunity to mock the country's political opposition, which the government has accused of colluding with the U.S. to undermine Maduro's administration.
"Poor opposition leaders. Yesterday they asked for a military intervention in Venezuela, multilateral forces were invited every day to invade us. Suddenly, a courteous visit from Russia's aviation unleashed escuálida madness," Cabello tweeted Wednesday, citing a derogatory term used by Chávez supporters to describe the opposition. "One thing is to summon the devil and another is to see him come."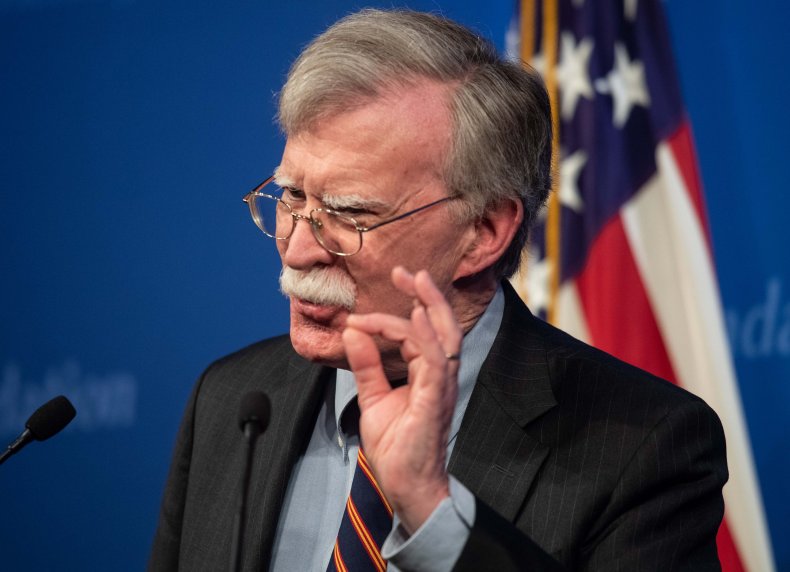 Secretary of State Mike Pompeo also commented on social media, criticizing the deployment as "two corrupt governments squandering public funds, and squelching liberty and freedom while their people suffer." Kremlin spokesperson Dmitry Peskov dismissed the comments as "completely inappropriate" and pointed out that the remarks were coming from a country "half of whose military budget would be enough to feed the whole of Africa."
The U.S.—whose military received more funding than the next 10 highest-spending countries combined and maintained more bases abroad than the rest of the world combined—has challenged Russian and Chinese efforts to increase their influence in both Latin America and Africa. On Thursday, White House national security adviser John Bolton, who Maduro had recently said was tasked with assassinating him, referred to the U.S. as the "least imperial" great power ever and criticized Moscow and Beijing for disrupting Washington's financial stake in Africa.
"The predatory practices pursued by China and Russia stunt economic growth in Africa, threaten the financial independence of African nations, inhibit opportunities for U.S. investment, interfere with U.S. military operations, and pose a significant threat to U.S. national security interests," Bolton said during a speech at the conservative Heritage Foundation think tank in Washington, D.C.