Russia Says It 'Cannot' Kick Iran Out of Syria Like Israel and U.S. Want
Russia's envoy to Israel told local media Monday that his country had no intention of expelling Iranian forces from Syria and, even if it wanted to do so, it would not be capable.
Russian Ambassador Anatoly Viktorov defended Iran's presence in Syria, where Moscow has joined Tehran in supporting Syrian President Bashar al-Assad against a 2011 uprising. Neighboring Israel has grown increasingly complacent with longtime foe Assad's retaking of the country and has worked with Russia since its 2015 intervention, but has vehemently rejected Iran's role in the conflict, which Viktorov argued was crucial.
"They are playing a very, very important role in our common and joint effort to eliminate terrorists in Syria. That is why, for this period of time, we see as non-realistic any demands to expel any foreign troops from the entirety of the Syrian Arab Republic," Viktorov told Israel's Channel 10 news outlet in comments carried by Reuters.
"We can talk with our Iranian partners very frankly and openly, trying to persuade them to do or not to do something," he added. When asked if Russia could expel Iran by force, he answered: "We cannot."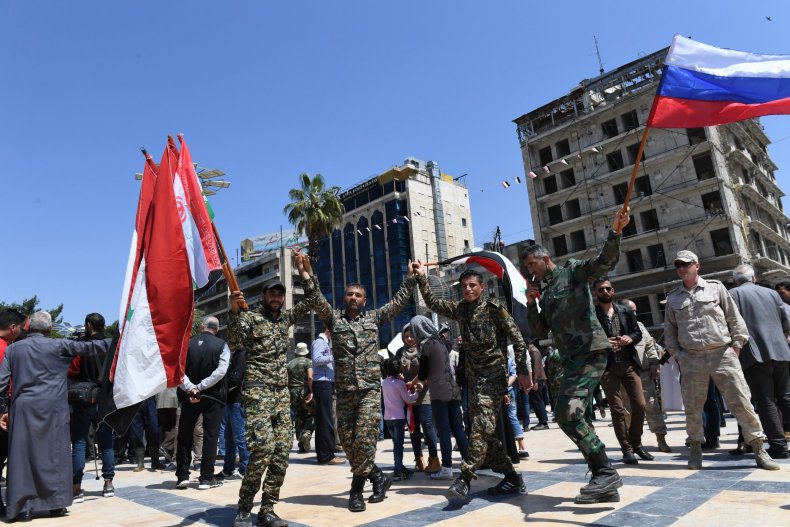 Iran and Israel have long traded existential threats, accusing one another of destabilizing the region and backing militant groups. Iran has also portrayed itself as a champion of the Palestinian cause and has vowed to return to Palestinians lands they settled before the 1948 Arab-Israeli war that erupted in the wake of Israel's creation. Israel has accused Iran of having lied about its nuclear program, which Iran always maintained was strictly for peaceful purposes.
The U.S. is a close ally of Iran's two top rivals, Israel and Saudi Arabia, and the two were among the few international voices opposing a 2015 nuclear deal signed by the U.S. and Iran, as well as China, France, Germany, Russia and the U.K. In May, President Donald Trump announced he was abandoning his predecessor's landmark deal, just as Israel was ramping up its own campaign of airstrikes against targets suspected of being associated with Iran and its allies, including the Lebanese Shiite Muslim Hezbollah movement, in Syria.
The situation grew critical that same month after pro-Syrian government forces retaliated to an Israeli strike with a series of rocket attacks on the Israel-occupied Golan Heights, a southwestern Syrian strip of land seized during the 1967 Six-Day War. Israel staged an overwhelming response with the largest show of air power against Syria since they went to war again in 1973. That conflict ended in a 1974 truce and, as the Syrian government reclaims the de facto border from insurgents for the first time in years, Russia has joined the U.S. and Jordan in seeking to avoid a larger escalation between Iran and Israel in the disputed region where Israel has recently shot down drones and a Syrian jet.
Last month, Russia reportedly was able to convince Hezbollah and allies to pull back from the Syrian offensive to retake Daraa and Quneitra and reinstate the pre-2011 status quo, to which Israel and Jordan have also said they were willing to abide. Russia has called for the eventual withdrawal of all foreign troops from Syria, but Iran has publicly resisted this call, saying it would stay as long as it was welcomed by Assad, who recently called for Russia's military to stay long-term as well. He has joined Russia and Iran in calling the U.S. and allied military presence in his country illegal and has shared Iran's suspicions about Israel's regional ambitions.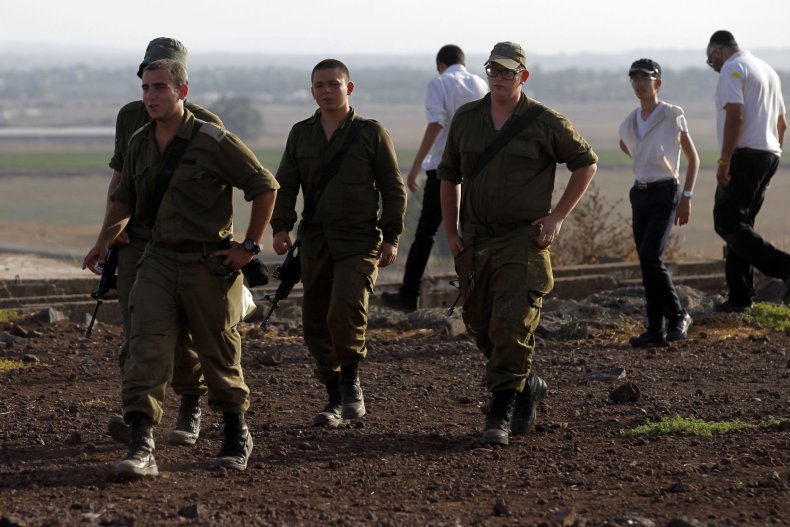 "The Zionist regime (of Israel) seeks a weak Syria and counters whatever leads to the strengthening of the Syrian nation and government," Chairman of the Iranian Parliament's Committee on National Security and Foreign Policy Heshmatollah Falahatpisheh told Syria's envoy to Tehran Adnan Mahmoud on Sunday, according to Press TV, an outlet owned by the semi-official Islamic Republic of Iran Broadcasting.
Prospects of a closer U.S.-Russia relationship in Syria have been raised since Trump's first official bilateral summit with Russian President Vladimir Putin earlier this month in Helsinki, but no comprehensive deals have been made announced. Russia has continued to meet with both Israeli and Iranian officials, despite U.S. and Israeli opposition to Iran's presence in Syria.