How Twitter Became Celebrities' Least Favorite Social Platform
Now that Elon Musk has bought Twitter, all eyes are on the company's most followed celebrity accounts. Will they keep using the app despite the change in ownership—and the new owner's vow to enforce non-PR-friendly "free speech"—or will they fly the coop?
Since Musk's best and final offer was announced, no A-listers have weighed in on the purchase. This might be because of the political controversy surrounding the deal. But it's more likely that stars are staying silent due to something that could end up becoming a stickier issue for Musk: although many of them used to be obsessed with the platform, big celebrities just don't use Twitter that much.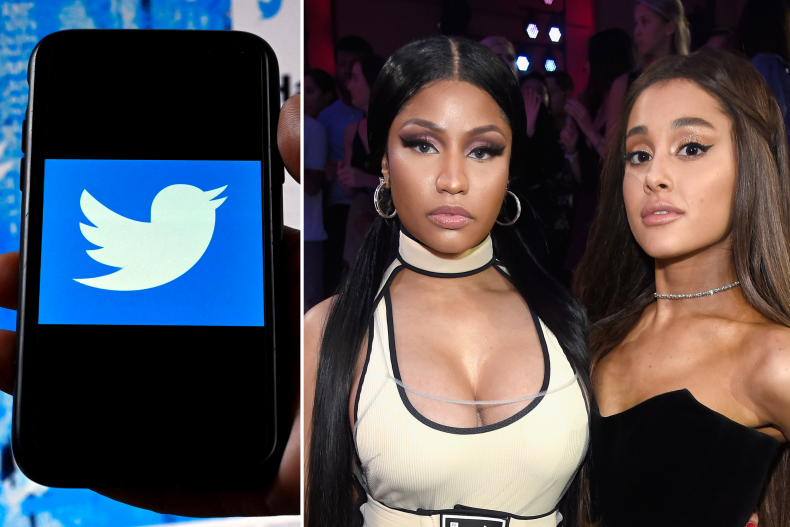 Musk himself is aware of this. He tweeted a list of the platform's 10 most followed accounts on April 9, back when rumblings of a potential Twitter purchase had only just begun, with the caption: "Most of these 'top' accounts tweet rarely and post very little content. Is Twitter dying?"
What Are the Biggest Celebrity Twitter Accounts?
Currently, the top 10 celebrity accounts on Twitter, according to SocialBlade, are:
Barack Obama: 131 million followers
Justin Bieber: 114 million followers
Katy Perry: 108 million followers
Rihanna: 106 million followers
Cristiano Ronaldo: 99 million followers
Taylor Swift: 90 million followers
Lady Gaga: 84 million followers
Elon Musk: 85 million followers
The Ellen Show: 77 million followers
Two users are actually missing from this list: Ariana Grande, who apparently deactivated her 85-million-follower-strong account with no explanation in 2021, and Donald Trump, who was banned at 88 million followers after the Jan. 6 insurrection.
Ironically, the now-banned former president and Barack Obama were the only people in the top 10 besides Musk himself who tweeted frequently. (Obama's tweets, though, read more like press releases about his current projects while Musk and Trump's posts have historically had a more madcap flair.)
After tweeting the list, Musk himself pointed out that Swift had only posted once in the past three months and Bieber had used Twitter only a single time in 2022. And far from the news-shaping content he offers to Instagram along with his wife and famous friends, it was a milquetoast expression of encouragement for Canada's women's Olympic hockey team.
And while stars like Lady Gaga and Taylor Swift don't often engage with Twitter directly, their fans dominate the platform. Stan armies—and their slippery wicked stepsisters, bot armies—thrive on Twitter, doing celebrities' dirty work—whether or not they've been asked to do it. Taylor Swift's biggest fans overran the platform after her most recent spate of song releases not just to congratulate their queen, but also to post ominous red scarf emojis in a veiled attack on Jake Gyllenhaal. And fans of Beyonce made headlines by taking Billie Eilish to task after the latter beat the former for an Oscar. Neither star appears to use the platform as anything more than a PR-sanctioned official news wire.
Twitter's Celebrity Glory Days
Why do these accounts have so many followers despite their lack of engagement with the platform? Once upon a time, Twitter was celebrities' first port of call for weighing in on the topics of the day, setting the record straight about a news item involving them, or sharing mundane details about their lives with fans.
One of the platform's unique selling points when it began in 2006 was that celebrities and civilians had the same status and ability to connect on the app—although celebrities normally had a much larger audience. Closed social platforms like Facebook—and later, Snapchat—did not offer celebrities the same potential for mass broadcast. Many were tempted to create an account and address their fans directly instead of relying on publicists and entertainment media to get their message across.
In Twitter's initial heyday, Demi Moore and Ashton Kutcher were Hollywood's buzzy couple du jour. The couple used Twitter to clap back at negative press in an unfiltered, seemingly non-PR-approved manner. And crucially, at a time before Instagram, Moore and Kutcher tweeted lovey-dovey selfies and even posted partially nude photos on the app.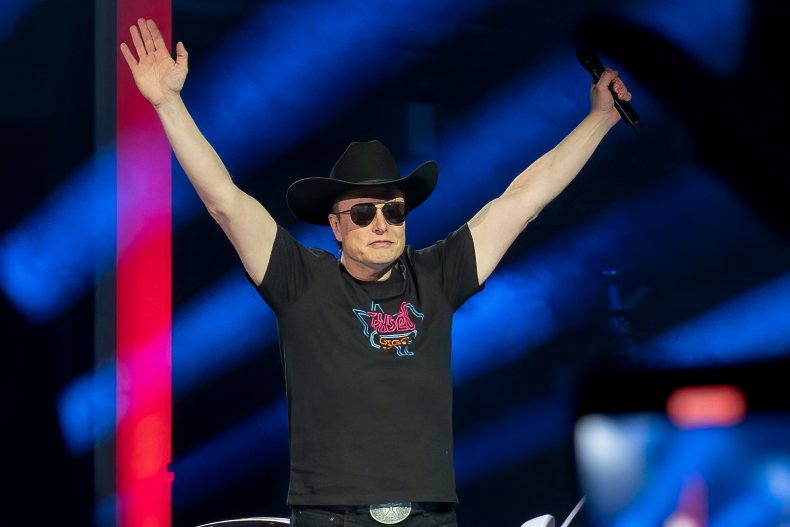 But in 2010, Instagram was invented. The photo-sharing platform knocked Twitter off its celeb relations pedestal for a few reasons. For one thing, image is paramount to an entertainer—and Instagram is literally built for images. Photos are often a more familiar medium to celebrities than the written word. Secondly, something about writing—even if it's limited to 40 characters—often encourages people to share their opinions. And opinions are much more controversial than pretty pictures.
Simply put, non-controversial tweets don't create hype. Pre-Instagram, Kim Kardashian's goofy, innocuous tweets failed to move the needle in terms of press coverage. But when she started posting on Instagram in earnest, she rapidly rose to the platform's top 10 users and she's now regarded as one of the world's first bona fide influencers.
It all comes down to the fact that celebrities can create positive hype and headlines in photos—buy this new bag, look at my adorable kid, here's my new boyfriend—much more easily than they can in writing.
Celebrities Feel Safer on Instagram
It's not just the ease of posting a picture that appeals to stars. In fact, many Instagram photos appear anything but easy to create: they now appear as heavily edited and art-directed as a magazine spread. What really makes stars love Instagram is the ability to control a narrative and insulate themselves from criticism on the app, even when a post goes viral.
When celebrities post on Instagram, they can limit which users are allowed to comment on their photos. This prevents stars from seeing too many negative comments and feeling overwhelmed. It also neatly erases any narratives that don't support the celebrity's own. Even before the comment-limiting feature, celebrities (or their publicists) could delete any comments that rubbed them the wrong way.
Twitter has also made a similar reply-limiting option available to users. But Twitter's entire platform is effectively one big comment section—so limiting comments can defeat the purpose of tweeting. Plus, people can still screenshot or quote a tweet they'd like to rip apart. Celebrities rarely exercise the comment-limiting option on Twitter.
Going viral on Twitter can result in a pile-on of attention—positive or negative. The tongue-in-cheek name for finding oneself in Twitter's hot seat is "becoming the main character." The most famous civilian Twitter main character is probably Justine Sacco, who lost her job after tweeting a joke about AIDS. More famous Twitter main characters have included Miley Cyrus and Nicki Minaj in a double-act when they beefed ahead of the MTV VMAs in 2015. Neither woman came out of the dispute with positive headlines.
Instagram posts have resulted in their fair share of scandals and negative headlines for celebrities, too. But it's easier for that platform's users to insulate themselves from the criticism. With more and more celebrities speaking up about how being in the public eye wreaks havoc on their mental health, Sinead O'Connor, Nicki Minaj, Chrissy Teigen and Millie Bobby Brown have all left the app behind at times due to finding it too negative or toxic.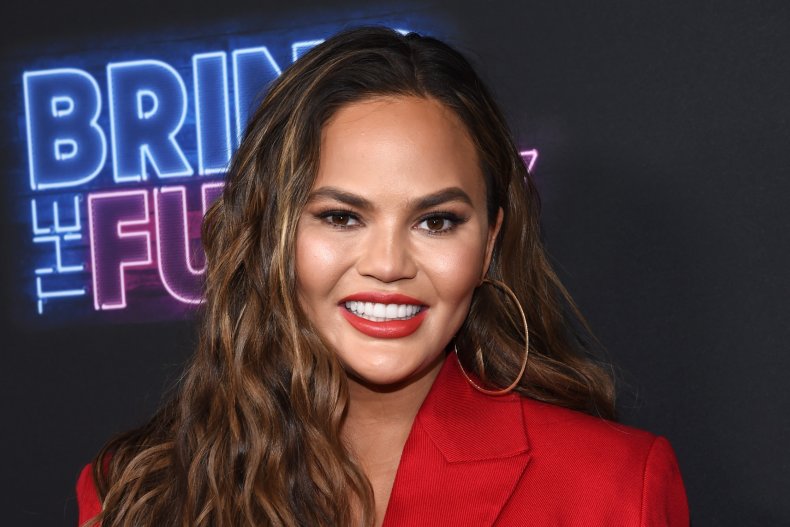 Model Teigen was considered one of Twitter's first breakout stars. But after she was canceled in 2021 for resurfaced tweets and DMs, she said she couldn't take it any more. "This no longer serves me as positively as it serves me negatively, and I think that's the right time to call something," she tweeted as part of a four-part Twitter swan song.
But then, 22 days later, she came back. "turns out it feels TERRIBLE to silence yourself and also no longer enjoy belly chuckles randomly throughout the day and also lose like 2000 friends at once lol," she wrote.
Teigen is not all celebrities. Twitter has been fundamental to her origin story as a household name. But she referred to rejoining the platform as "tak[ing] the bad with the good." Not all celebrities are that thick-skinned. And with Musk's vow to make Twitter more free-speech friendly, it's likely they'll stay in the relatively safer pastures of Instagram.