Cold War 2018? Russia Defends Sending Nuclear-Capable Planes to Venezuela After U.S. Attack on Twitter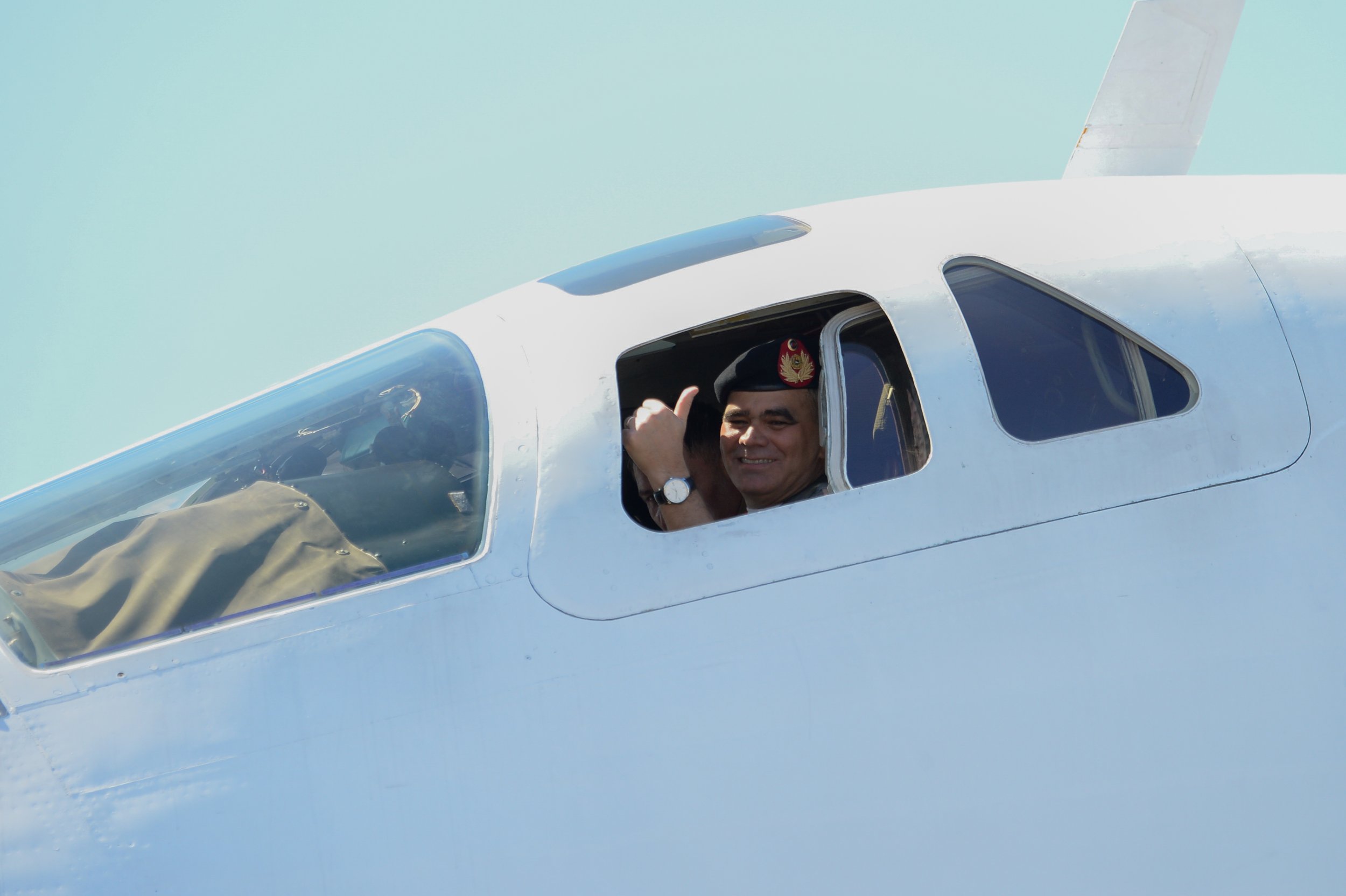 Russia has defended its decision to send two nuclear-capable bombers, along with other assets, to Venezuela after the top U.S. diplomat attacked the move on social media.
Two Russian nuclear-capable Tupolev Tu-160 bombers, along with an Antonov An-124 heavily military transport aircraft, an Ilyushin Il-62 long-haul plane and up to 100 personnel arrived Monday at the Maiquetía Simón Bolívar International Airport in Caracas. The move was touted by both sides as an effort to boost bilateral ties at a time when Venezuela's failing economy is further ravaged by U.S. sanctions that ban the country from restructuring debt or issuing international bonds.
Secretary of State Mike Pompeo tweeted on Tuesday to condemn the move: "#Russia's government has sent bombers halfway around the world to #Venezuela. The Russian and Venezuelan people should see this for what it is: two corrupt governments squandering public funds, and squelching liberty and freedom while their people suffer," he wrote.
The Kremlin responded, with spokesperson Dmitry Peskov calling Pompeo's reaction "completely inappropriate," as reported by The Moscow Times.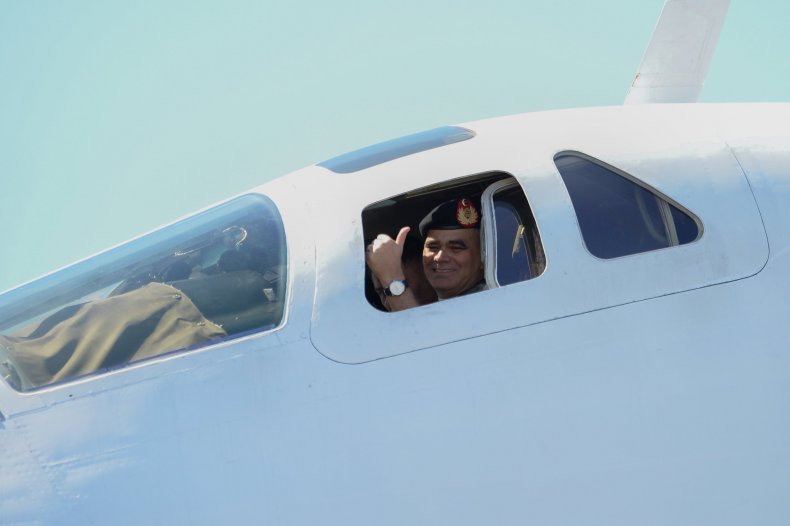 The U.S. has targeted Russia and Venezuela, both traditional opponents of Washington's foreign policy, with economic sanctions against the government and state-owned industries. The socialist government in Caracas—led by President Nicolás Maduro—has been accused of suppressing protests against the government's mishandling of the economy, while President Vladimir Putin in Moscow has been charged with interfering in the affairs of other nations, including the U.S. 2016 presidential election.
Moscow and Caracas have accused the U.S. of attempting to undermine their governments, leading both countries to foster closer relations. Russia saw an opportunity to establish influence in the Western hemisphere, and Venezuela sought financial assistance as hyperinflation caused consumer prices to soar some 833,997 percent in the past year. Russia has also bolstered ties with another left-wing, Latin American ally Cuba, which continues to be targeted by a near-total U.S. economic embargo due to its communist political system.
The revival of a Cold War-era rivalry between Washington and Moscow has already set off heightened tensions across Europe, where both sides have raced to boost their defenses and display their might through continual exercises, but the latest development has raised fears that the crisis could be coming closer to U.S. soil. Following President Donald Trump's announcement that he intended to scrap the 1987 Intermediate-Range Nuclear Forces (INF) treaty, reports emerged that Russia may be considering establishing a military base in Cuba and promised to "restore balance" in the military sphere should the U.S. go through with pulling out of the INF.
The situation and the overall deteriorating dynamics drew a comparison to the 1962 Cuban Missile Crisis, a near-nuclear standoff that occurred when the U.S. Navy confronted Soviet warships bringing missiles to Cuba. Such missiles would be banned today under the INF—which both the U.S. and Russia have accused one another of violating in Europe—as they fall within the 310 to 3,420 miles restricted range, capable of hitting the entirety of the U.S. mainland. Should the White House scrap the deal, however, such missiles would be permissible in Cuba or Venezuela.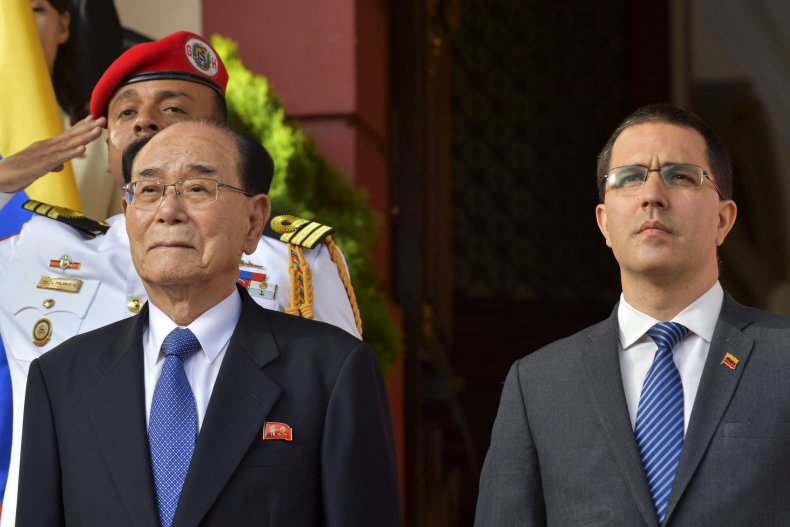 Taking Washington's criticism of the recent Russian deployment in Venezuela a step further, Senator Marco Rubio—a frequent critic of Cuba, Nicaragua, Venezuela and other leftist leadership in Latin America—tweeted Tuesday, predicting that Russia's armed forces would "patrol Gulf of Mexico & Carribean [sic] Sea as early as tomorrow to prove they can project power in W. Hemisphere from Venezuela."
Maduro accused the U.S. of both preparing a coup against him and trying to take his life via an apparent explosive drone assassination attempt in August, while other longtime foes of U.S. foreign policy have also enhanced their ties with Venezuela. Kim Yong Nam, the President of the Presidium of the Supreme People's Assembly of North Korea, visited Maduro late last month in what appeared to be a show of solidarity. Though Trump and North Korean supreme leader Kim Jong Un have reversed their prior hostile course and embraced peace talks, Pyongyang remains targeted with some of the U.S.'s most strict economic measures.
Another country hit by U.S. sanctions may follow in Russia's footsteps by sending military assets to Venezuela. Since abandoning a 2015 multilateral nuclear deal with Iran, Trump has imposed sanctions against Tehran, accusing its revolutionary Shiite Muslim leadership of sponsoring terrorism and proliferating its missile technology abroad.
Iran and Venezuela have maintained friendly ties in the shared face of economic adversity they blame on the U.S. Iranian naval deputy commander Rear-Admiral Touraj Hassani Moqaddam recently said he may send the new Sahand destroyer and other warships for a visit to Venezuela.