Olivia Wilde Denies 'Horses***' Rumors She Cheated on Sudeikis With Styles
Olivia Wilde denied rumors she cheated on Jason Sudeikis with Harry Styles.
The Don't Worry Darling director, 38, and One Direction alum, 28, met on the set of the psychological thriller in September 2020 and have been romantically linked since January 2021, when they were spotted holding hands at a wedding.
However, the exact timeline of their romance is murky.
In November 2020, news broke of Wilde and Sudeikis' split, though it was reported at the time that their relationship actually fizzled out months beforehand.
The A-listers had been together since 2011 and share two children together, son Otis, 8, and daughter Daisy, 5.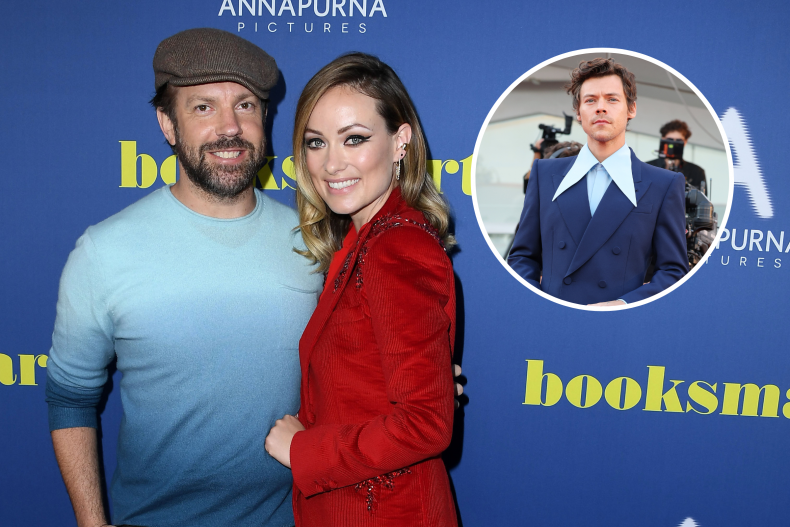 In Vanity Fair's October 2022 issue, the Tron: Legacy actress shot back at speculation she had an affair.
"The complete horses*** idea that I left Jason for Harry is completely inaccurate. Our relationship was over long before I met Harry," she told the magazine.
"Like any relationship that ends, it doesn't end overnight. Unfortunately, Jason and I had a very bumpy road, and we officially dissolved the relationship towards the beginning of the pandemic," Wilde said, referring to the worldwide COVID-19 outbreak.
"We were raising two kids during lockdown, so we co-parented through that time. Once it became clear that cohabitating was no longer beneficial for the children, it became the responsible thing to not, because we could be better parents as friends who live in different houses."
The New York native added that she didn't "understand the need to create false narratives" and "drama," asking, "Haven't the kids been through enough?"
Wilde explained that she's been "very upfront" with her children about the situation, and "they understand the concept of making decisions to protect yourself."
"I evolved a lot between when I was 27 and 35. I found myself as a director. And I think I found myself as an individual," she continued. "And sometimes when you evolve, you evolve out of relationships that were based on an earlier version of yourself."
Newsweek reached out to Wilde's representative for additional comment.
The cast of Don't Worry Darling has been embroiled in controversy for several days, beginning when reports surfaced that the film's lead, Florence Pugh, didn't approve of Wilde's relationship with Styles.
Last month, Wilde claimed she fired Shia LaBeouf from the project, though he clapped back at her remarks on several occasions. In an email to Variety, the Honey Boy actor, 36, said he was "confused" by that "narrative" and later told The Hollywood Reporter, "It is what it is—every blessing to [Wilde] and her film."
Then, a video of Styles appearing to spit on Chris Pine at the Venice International Film Festival's Campari Passion for Film Award started making the rounds online. The Star Trek star's representative, however, quickly shot down that storyline, calling it "ridiculous."
Still, Styles couldn't help but poke fun at the clip during his New York City gig on Wednesday, September 7.
"This is our tenth show at Madison Square Garden, and it's wonderful wonderful wonderful to be back in New York," the "As It Was" singer told the crowd, before joking, "I'd just popped very quickly to Venice to spit on Chris Pine."
Despite rumors of a feud between Wilde and Pugh, Wilde put that narrative to rest during the film's press conference on Monday and again to Vanity Fair.
"The internet feeds itself," the filmmaker said during the panel after Pugh skipped out on the event, reportedly due to filming Dune: Part 2 in Budapest. "I don't feel the need to contribute. I think it's sufficiently well nourished."
She then doubled down on her comments to Vanity Fair.
"Florence did the job I hired her to do, and she did it exquisitely. She blew me away," Wilde told the outlet. "Every day I was in awe of her, and we worked very well together."
Don't Worry Darling opens in U.S. theaters on Friday, September 23.