Swedish Girl Called Saga Finds 1,000-Year-Old Sword in Lake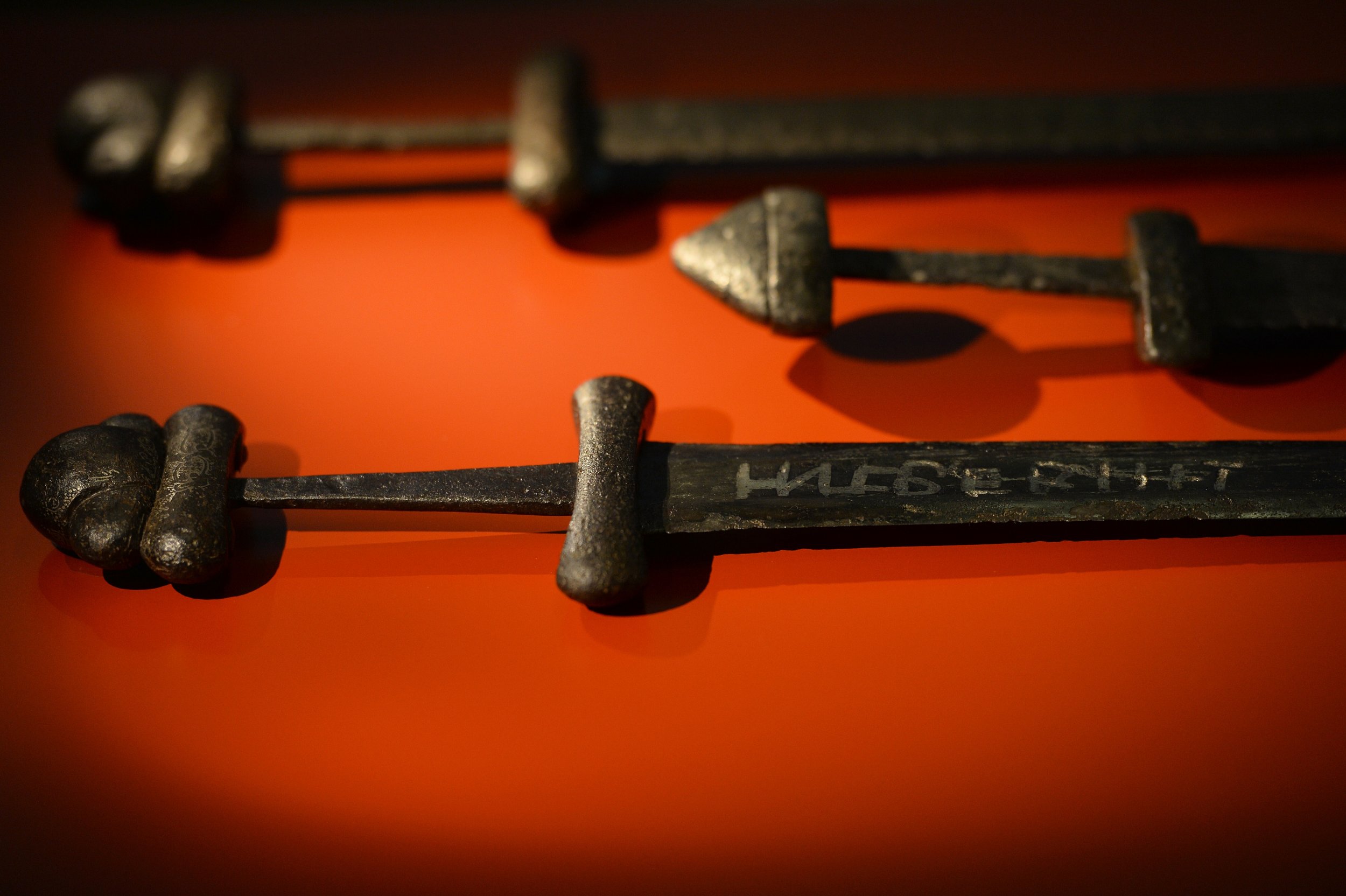 A young Swedish-American girl made an unexpected historic discovery as she swam and played at her local lake.
While enjoying her time alone in the lake by Tanno, in southern Sweden, 8-year-old Saga Vanecek found what she thought was just another stick. It was actually an ancient Viking sword, dating back at least 1,000 years and quite possibly more,The LocalSweden reported on Thursday.
"I was outside in the water, throwing sticks and stones and stuff to see how far they skip, and then I found some kind of stick," Saga told the news site. "I picked it up and was going to drop it back in the water, but it had a handle, and I saw that it was a little bit pointy at the end and all rusty. I held it up in the air and I said, 'Daddy, I found a sword!'"
The sword has since been given to the Jonkopings Lans Museum, which initially believed the sword was about 1,000 years old. However, after more inspection, it now believes it could date all the way back to the fifth or sixth century, museum representatives told the online publication.
"It's not every day that one steps on a sword in the lake!" Mikael Nordstrom, who works at the museum, told The Local Sweden.
Newsweek subscription offers >
"It's about 85 cm long, and there is also preserved wood and metal around it," Nordstrom explained. "We are very keen to see the conservation staff do their work and see more of the details of the sword."
The museum representative also pointed out that those wishing to see the sword will have to wait at least a year, as the conservation process takes some time.
"Why it has come to be there, we don't know," he said. "When we searched a couple of weeks ago, we found another prehistoric object; a brooch from around the same period as the sword, so that means—we don't know yet—but perhaps it's a place of sacrifice," he speculated. "At first we thought it could be graves situated nearby the lake, but we don't think that any more."
While Saga's discovery is unique, particularly because of how she found the ancient weapon, archaeologists have been unearthing numerous significant Viking finds in recent months.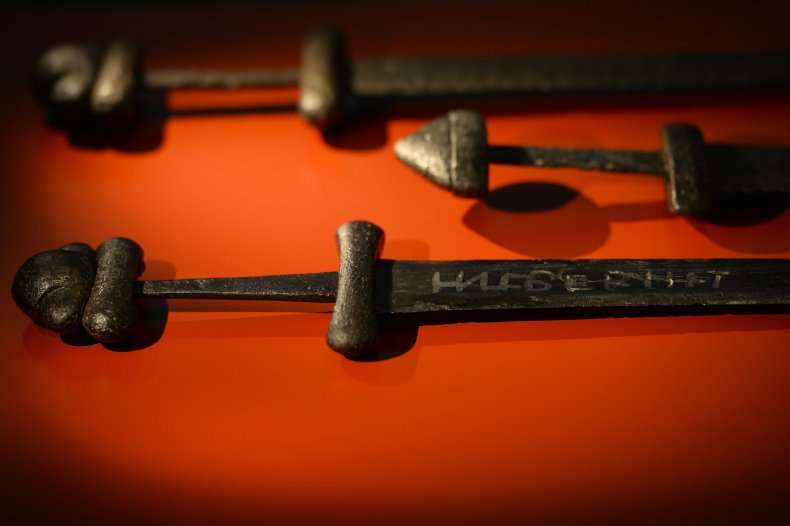 In March, Birgitta Wallace, an award-winning specialist in Norse archaeology, announced that she had discovered the site of an ancient Viking settlement in eastern Canada, which would be the second discovered in North America. Later this summer, archaeologists revealed they had unearthed the graves of 10 Vikings on the Italian island of Sicily.
Another sword, also dating back more than 1,000 years, was found atop a mountain in Norway last year as well. Hunters came across the weapon as they hiked through the mountains of the Lesja area.
"That a sword should survive more than a thousand years in the open is hard for some people to believe," Lars Pilo, a local archaeologist, told Fox News. But he pointed out that "previously we have found iron arrowheads that are even older, with the same degree of preservation."
Swedish Girl Called Saga Finds 1,000-Year-Old Sword in Lake | World