Carson's Book Promotion Highlights New Era of Publishing, Campaigning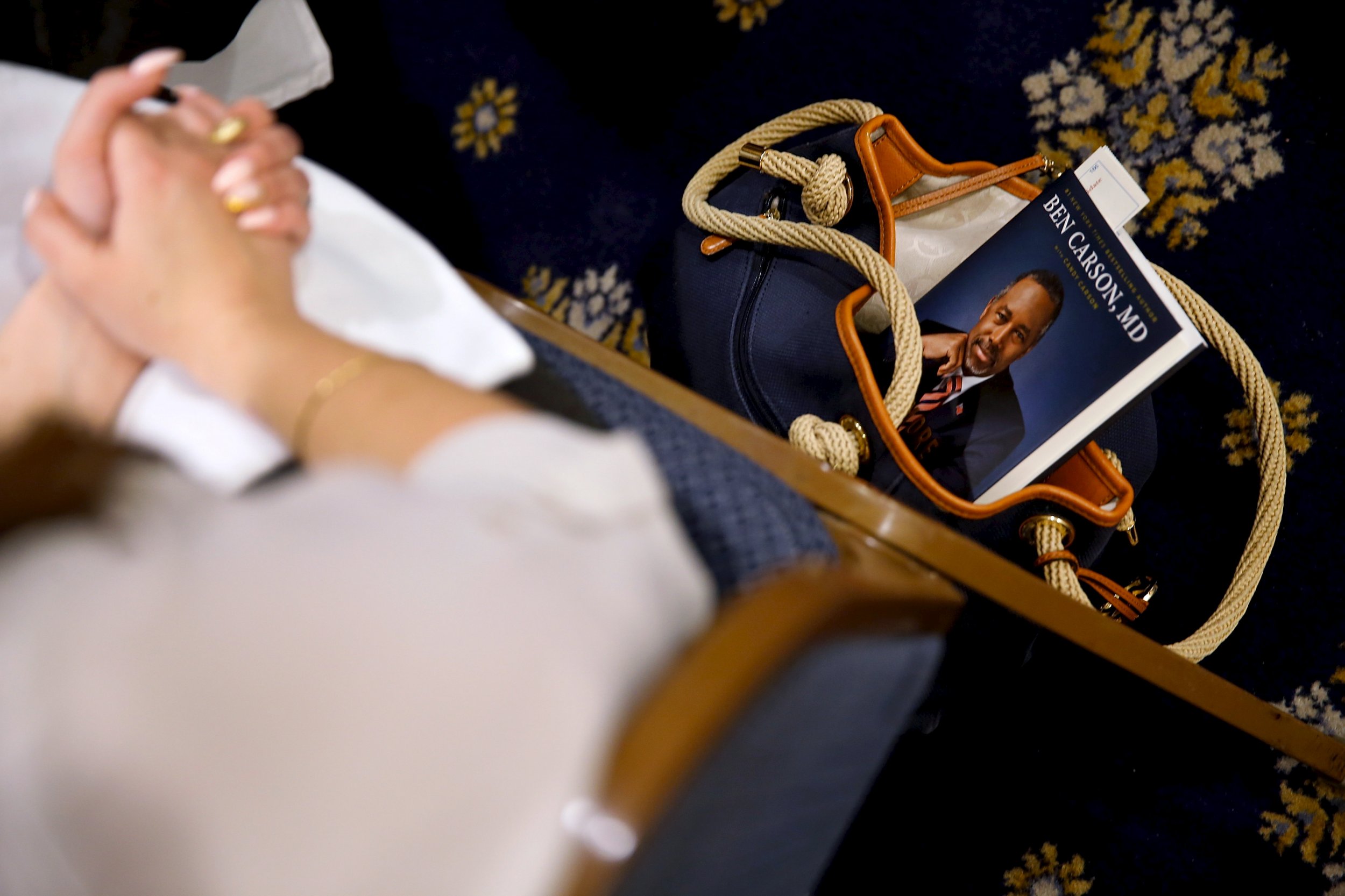 Even in the digital age, running for president means killing trees and selling books. In the past, campaign books tended to be written by the candidates' allies. Barry Goldwater supporter (and conservative activist) Phyllis Schlafly's A Choice, Not an Echo (1964) was an iconic case for conservative change. John F. Kennedy didn't run for president until five years after his Profiles in Courage won the Pulitzer. Despite his sole author's credit, others contributed some or perhaps the majority of the material to Kennedy's book.
The trend toward selling books has varied greatly in quality. Jimmy Carter's 1976 memoir, the self-promotional Why Not the Best?, lacked the humanity that's made him a publishing phenomenon is his post-presidency years. During the 2008 campaign, Barack Obama's The Audacity of Hope flew off the shelves. It lacked the heart of his earlier Dreams of My Father, but it was still writerly.
For Ben Carson, who is already a prolific author, A More Perfect Union is both an end and means. Carson recently announced that he will take two weeks off from holding formal campaign events in order to focus on his book tour. ABC recently reported that the former neurosurgeon will only promote the book and do campaign fundraisers during that period. Carson advisers have assured the media that their presidential effort isn't taking a hiatus and that the retired pediatric neurosurgeon will still have his hand on the tiller.
Still, this is a moment when book publishing and presidential promotion seem more conflated than ever. It makes sense that it would be Carson who would break new ground. He previously authored the autobiography Gifted Hands and is the Stephen King of political candidates, with 10 titles in print (several of which were co-authored with his wife, Candy).
The tour announcement has sent the media aflutter. Carson's staff rebutted allegations that he's essentially taking a break from the presidential race. Armstrong Williams, a columnist and Carson's business manager, told CNN that "Dr. Carson...is still talking about policy, he's still talking about issues that Americans care about." Since the book is of a political nature, Williams didn't see promoting it as essentially contrary to the task of running for president. Ying Ma, deputy communications director for the Carson campaign, wrote to the National Review to inform it that "rumors about Dr. Ben Carson suspending his campaign are all nonsense," after the conservative publication published a piece about Carson's promotional activities with the headline "This Isn't Normal."
The fact is that book touring is perfectly compatible with campaigning. Carson is still likely to get press and appear on TV leading up to the first of November. He has raised a staggering amount of money, reporting third-quarter earnings in excess of $20 million.
You don't have to be physically present in Iowa to have a presence—at least for two weeks. A hundred years ago this week, Teddy Roosevelt was shot in the chest but went ahead with a 50-minute speech rather than seek immediate medical attention. The stakes were high. Now any kind of break is probably welcome.
It's not as if Carson is alone in hawking reading. This year, all of the name-recognition candidates have put out books, usually with generically patriotic titles. There's Marco Rubio's American Dreams: Restoring Economic Opportunity for Everyone, in which he subtly states that another Clinton presidency would be a "death blow" to the American dream. Speaking of Hillary Clinton, she has her own best-seller, out since April, in Hard Choices. (Not to be confused with Hard Call, John McCain's 2007 presidential campaign book, or the memoirs of the late Secretary of State Cyrus Vance, who also called his diplomatic memoir Hard Choices.) The Clinton tome received less than rave reviews from her Republican counterparts, to whom she evidently mailed copies.
Already the subject of a new biography by Michael D'Antonio called Never Enough: Donald Trump and the Pursuit of Success, Trump will publish Crippled America: How to Make America Great Again (hint: "elect me") on November 3. Trump has called his The Art of the Deal his second favorite book ever, after the Bible, and trumpets it so frequently you'd think he was marketing a new edition. Jeb Bush started his publicity campaign early with the 2014 release of Immigration Wars: Forging an American Solution, a text that would require an act of love to finish.
Mike Huckabee, who penned a best-selling children's book, A Simple Christmas, came out with Gods, Guns, Grits, and Gravy in January; he cites Jay Z and Beyoncé as examples of the moral decline of contemporary pop culture. Ted Cruz's A Time for Truth promises an inside look into backroom deals between Republicans, Democrats and lobbyists (and also delves into Cruz's role in the 2000 election recount in Florida), which is fitting because he has cast himself as the Ciceronian conscience of Washington. Bernie Sanders doesn't mince words with his latest book, Outsider in the White House (a follow up to 1998's Outsider in the House), released in September.
At some point, cutting out the middleman might be the way to go. Authors could just run for office like Norman Mailer, who ran for mayor of New York in the 1960s, or Sinclair Lewis, who ran for governor of California in the 1930s. The publishers could balance Stephen King with Wild's Cheryl Strayed on a ticket. The voters might go along with it.