'Game of Thrones' Season 6: What We Know So Far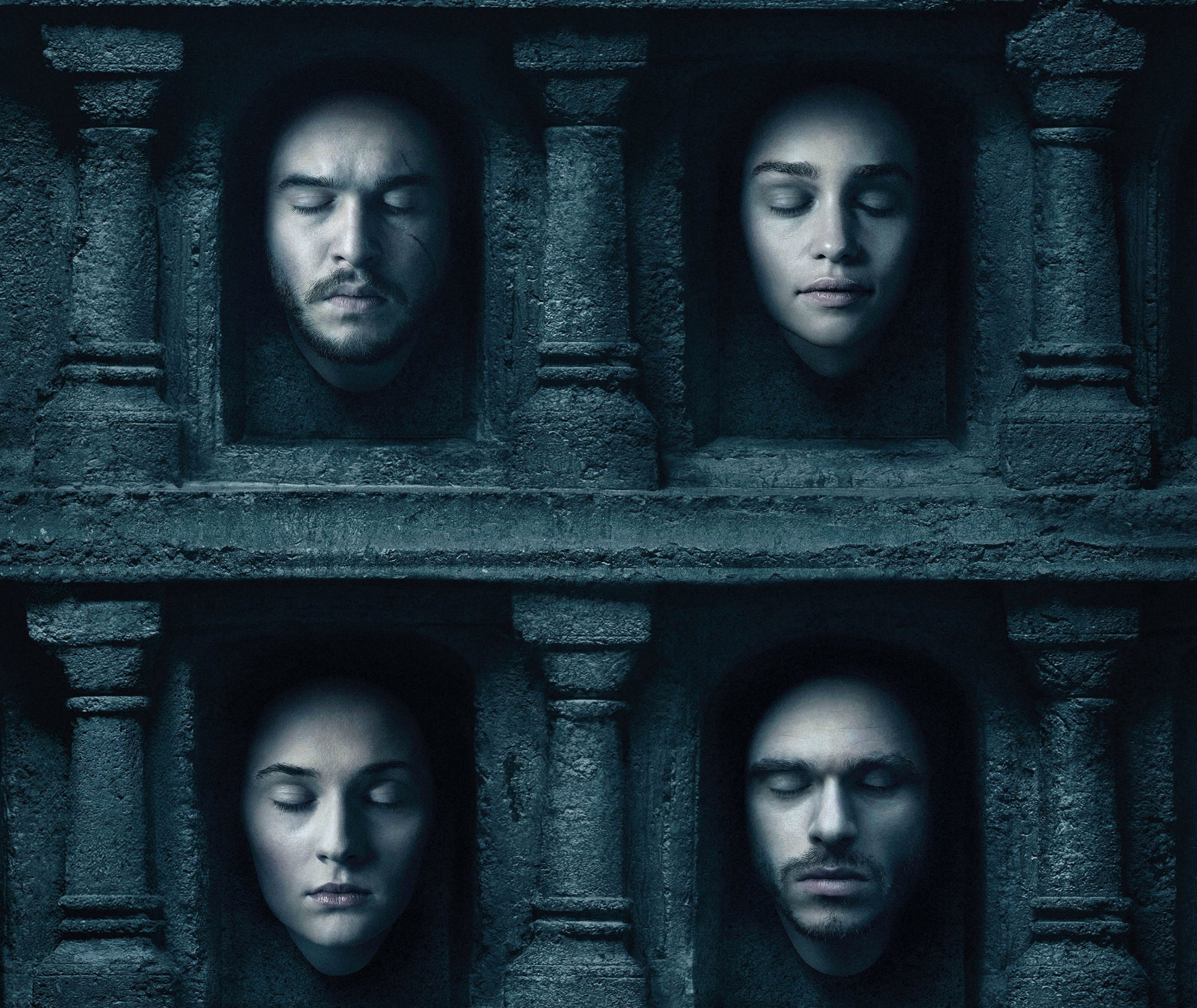 It's been a long wait but Game of Thrones is almost back in our lives, and with it we'll finally get some resolution to the year-long cliffhanger surrounding Jon Snow's fate.
With show creators David Benioff and D.B. Weiss suggesting the show could end after eight seasons—with Season 7 and 8 airing fewer episodes—this could be our last run of 10 nonstop weeks of Westeros, Thrones fans.
But if all the hype holds true, Season 6 is shaping up to be the HBO fantasy drama's best one yet. Benioff recently said there is "not a weak episode" in the new season and each instalment could be considered akin to Season 3's bloodsoaked Red Wedding or even the jaw-dropping Season 5 finale "Mother's Mercy" which ended with Jon Snow's apparent demise.
If you're not suitably frenzied, read on for Newsweek 's one-stop guide to the new season.
What's happening with Jon Snow?
Let's cut to the chase: We all want to know whether he lives or dies. So far, all of the advance material, and interviews given by the cast and crew, suggests that Jon Snow is very much dead.
But that doesn't mean we've seen the last of Kit Harington. The actor confirmed he did film scenes for the new season—as a corpse. He later said he spent a few months on set in Northern Ireland. That's an awful long time to spend playing a dead body, no?
In a trailer released in March, some fans thought they spotted Snow in a battle scene. How could this be? There are a lot of fan theories out there about a Jon Snow resurrection.
One of the prevalent theories is that he will be revived by the sorceress Melisandre, but Carice van Houten—the actor who plays the red priestess—appeared to rule that out. "I'm afraid I'm gonna disappoint a lot of people," she said.
Another popular theory in the far reaches of the internet is that Snow, like his half-brother Bran Stark, is a warg and has the ability to transport his consciousness into animals. Some believe he took control of his direwolf, Ghost, moments before death. That would mean he is alive in spirit. Ghost was featured prominently in a new clip.
For their part, the show's creators Benioff and Weiss insist Snow is dead. We're not convinced.
Game of Thrones versus A Song of Ice and Fire
With George R.R. Martin delaying the release of the sixth novel in his fantasy epic, The Winds of Winter, Season 6 will be the first where the show overtakes the books in terms of story. But the show will veer in a different direction from Martin's still-in-the-works novel, say Benioff and Weiss.
"People are talking about whether the books are going to be spoiled—and it's really not true," Benioff assures."So much of what we're doing diverges from the books at this point. And while there are certain key elements that will be the same, we're not going to talk so much about that–and I don't think George is either. People are going to be very surprised when they read the books after the show. They're quite divergent in so many respects for the remainder of the show."
Where are our favorite characters?
Last we saw them in Season Five, Ramsay Bolton's reluctant wife Sansa Stark and his equally reluctant servant Theon Greyjoy escaped Winterfell—now usurped by the Boltons—and ran for their lives. It looks like at some point they'll meet up with Brienne of Tarth, who you'll remember set out to rescue Sansa last season, as revealed by Theon Greyjoy actor Alfie Allen.
Pictures released by HBO in February, meanwhile, suggest that Sansa could be with child. Speaking about Sansa's story this season, actor Sophie Turner said: "She, this season, really commands the respect that she deserves and she grabs hold of it and she runs with it and it's really good."
Adding to the baby theory, Iwan Rheon, who plays evil Ramsay Bolton, says we'll see a different side to his masochist. "This season fills him out a bit. You'll see him change a bit, and take his responsibilities more seriously," he said.
Sansa's sister Arya Stark, blinded in the House of Black and White when we last saw her, is now "vulnerable," says Maisie Williams. "She's not the same Arya that we've seen in previous seasons. Sometimes, you watch Arya scenes and you think, 'She's got this. Don't worry.' This is a season where you watch and go, 'Oh, she really doesn't.'"
Daenerys Targaryen, played by Emilia Clarke, was taken against her will by a large group of Dothraki at the end of Season 5. As the new season opens, the "Mother of Dragons" is not looking her usual regal self. See the clip below:
Meanwhile, in King's Landing, the battle between the Lannisters and the Faith Militant—led by Jonathan Pryce's High Sparrow—will step up a gear in Season 6. Cersei, reeling from the death of her daughter Myrcella, is out to prove that the Lannisters still control Westeros and orders brother/lover Jaime into battle. Their incestuous relationship is also going to get a whole lot weirder, says Cersei actor Lena Headey. "It's juicy, and it's so fucking dark," she told Entertainment Weekly.
You'll remember the Queen, Margaery Tyrell, is still being held captive by High Sparrow. Will she beg for Mother's Mercy like Cersei did in Season 5?
Guess who's back?
After sitting out the fifth season, Bran Stark makes a welcome return to the political intrigue of Westeros, with actor Isaac Hempstead-Wright looking a lot more mature than we last saw him. Last seen at the end of Season 4, Bran met his mystical tutor the Three-Eyed Raven, a role that will now be played by screen icon Max von Sydow.
There is also plenty of healthy speculation that fan favorite The Hound could make an appearance in the new season, as teased by fellow newcomer Ian McShane, who will appear in one episode. You may recall McShane dropping some big spoilers about his role, admitting he is responsible for bringing back a character long thought dead. Adding further fuel to the rumors, actor Rory McCann was reportedly spotted on set in August 2015.
Throwback Thrones-day
After opening Season 5 with a flashback scene—the first time the HBO drama has done so—it looks like we could be in store for a larger throwback sequence this time around. There is a mountain of evidence to suggest that one of the most pivotal scenes in Martin's A Song of Ice and Fire novels, the Tower of Joy, will be adapted for TV.
The sequence predates the start of Game of Thrones but is extremely important to the quest for the Iron Throne. The Tower is where Ned Stark discovers his sister, Lyanna, dead after being kidnapped by Rhaegar Targaryen—the son of the Mad King, Aerys. Lyanna's kidnapping was one of the catalysts for the war known as Robert's Rebellion that saw Robert Baratheon become king.
Though he was beheaded in the first season, reports suggest Sean Bean did film scenes as Ned Stark for Season 6. A character resembling Stark is seen in the first trailer, too.
With Jon Snow's fate a prevailing arc this season, one of the fan theories out there is that Snow—presumed to be Stark's bastard son—is in fact the offspring of Lyanna and Rhaegar. That would be quite the twist and would mean that there's another potential heir to the Iron Throne—that is if Jon Snow is somehow resurrected.
Let battle commence
It wouldn't be Game of Thrones without some ambitious battle sequences—and Season 6 will have the biggest yet, according to show writer/producer Bryan Cogman. Yes, bigger than Blackwater in the second season and Hardhome in Season 5. "It's definitely the biggest [action sequence yet]. We've always wanted to get to a place–story-wise and budget-wise and time-wise and resource-wise–where we would be able to do a proper battle, with one army on one side, one army on another side."
The two armies are thought to be Ramsay Bolton's soldiers and—wait for it—Jon Snow's loyal followers in the north in a battle for control of Winterfell. The war has been dubbed the Battle of the Bastards, a reference to both Bolton and Snow being illegitimate children. The Bolton army definitely appeared in the first trailer, while for obvious reasons HBO appears to be keeping Snow's involvement under wraps.
The second trailer released in April also shows Jaime Lannister's army confronting the Faith Militant and the White Walkers declaring war on humanity.
How can you watch?
Now that you're all primed for Season 6, only one thing is left—just how can you watch the premiere on April 24?
Well, check out Newsweek 's handy guide to viewing options. If you live in the U.S. or U.K., you could even watch for free if you don't have HBO or Sky Atlantic.
As Tyrion Lannister says in the trailer, "You're in the great game now." And there's nowhere we'd rather be.