'Your God Is Stupid': Philippines' Duterte Says 'Kill' Bishops Amid Deadly War on Drugs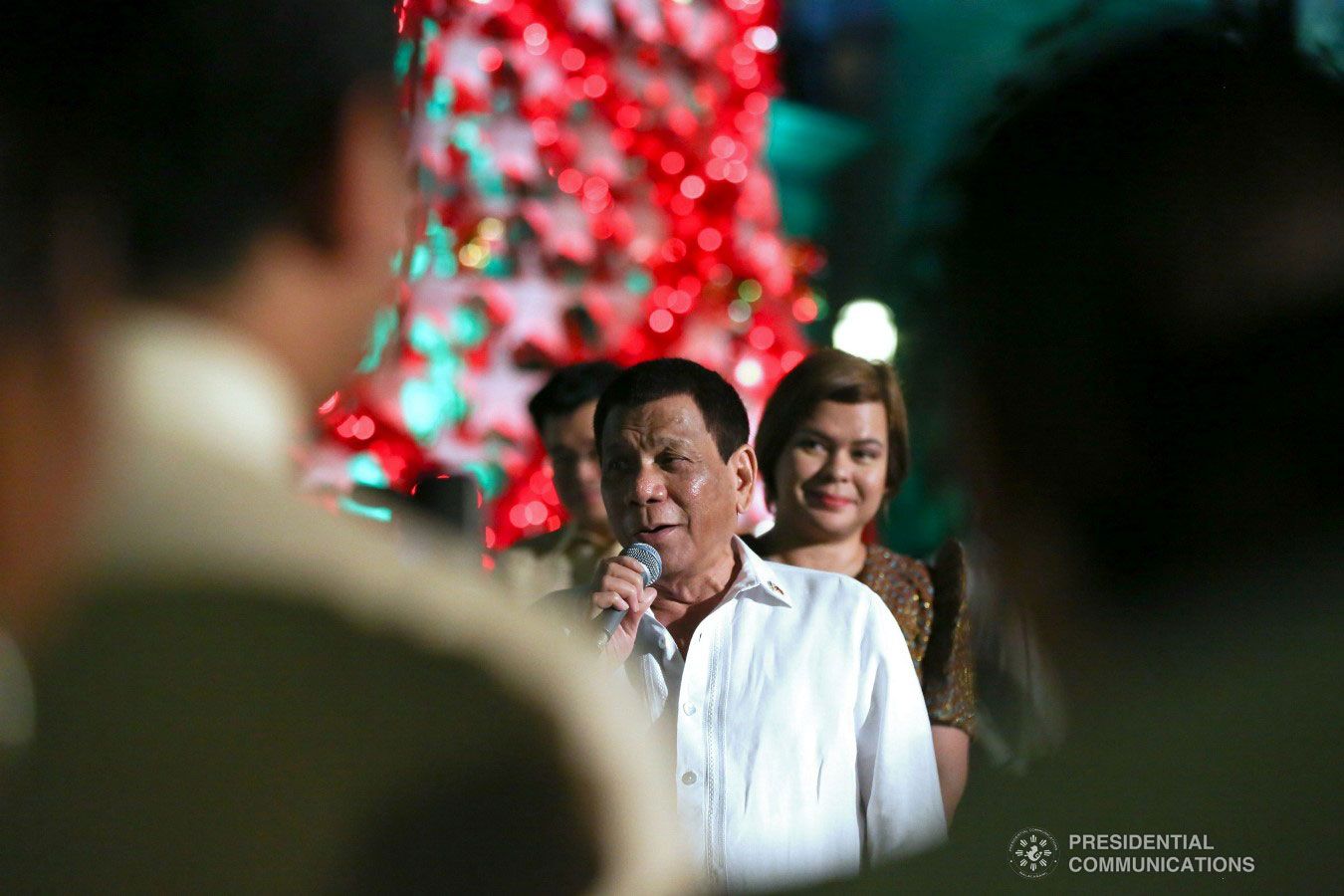 Philippines President Rodrigo Duterte lashed out against Catholic critics of his war on drugs, insulting their religion and calling on believers to turn against their clergy.
Duterte has been notoriously blunt about his disregard for the Catholic faith, which more than 80 percent of the Philippine population adhere to, and has referred to God in the Bible as "stupid" and a "son of a bitch." The leader, who has even offered to resign if the existence of God could be proven, continued his rhetorical assault on Catholic leaders Wednesday during a speech at Malacañang Palace, in Manila, and argued that his beliefs did not necessarily make him an atheist.
"I never said I do not believe in God. What I said is your God is stupid, mine has a lot of common sense. That's what I told the bishops," Duterte said. "I never said I was an atheist. Well, the presidency is a God-given gift. I am sure God would not have given me the position if I was a bullshit."
"I couldn't have made it in life...without God," he said. "But these bishops of yours, kill them. They are useless fools. All they do is criticize," he added.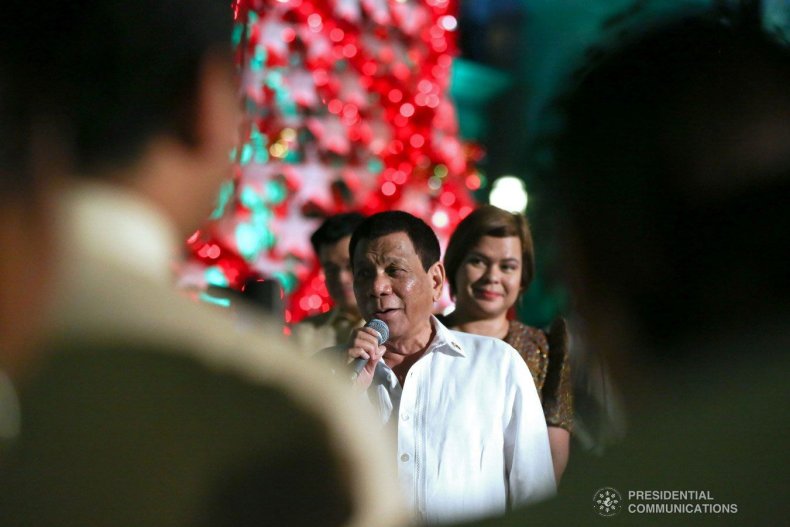 At a press briefing the following day, Chief Presidential Legal Counsel Secretary Salvador Panelo told reporters that the statement was "only a hyperbole on the part of the President," whose remarks the press "should be getting used to." He explained that Duterte "makes certain statements for dramatic effect, but he actually means stop criticizing and do some good for this country, help us."
Catholic leaders were hardly assuaged, however, and many responded with indignation. A number of Catholic priests have been killed in the past year, and clergy feel that they are under attack for their opposition to Duterte's controversial anti-drug campaign that has killed up to an estimated 12,000 people since his election in May 2016. In a message to Duterte, activist priest Robert Reyes said, "I hope you change your view and instead of the war on drugs, help wounded communities and not just kill, kill, kill," according to Philippines broadcaster ABS-CBN.
"We have already faced quite a lot of persecutions in the past two thousand years of Church history. We always respond the way Jesus would," Caloocan Bishop Pablo Virgilio David wrote on Facebook, going on to cite Bible verse Luke 6:27-36, in which Jesus tells followers to "Love your enemies."
Duterte, though immensely popular in the Philippines, has also been met some political opposition. Philippine Senator Antonio Trillanes called on the leader to take a drug test of his own after he twice joked about using marijuana to stay alert during meetings. Duterte's extreme no-tolerance policy toward drugs has extended to his own family, threatening to have his own son shot should he be found guilty on narcotics charges. His son was later acquitted.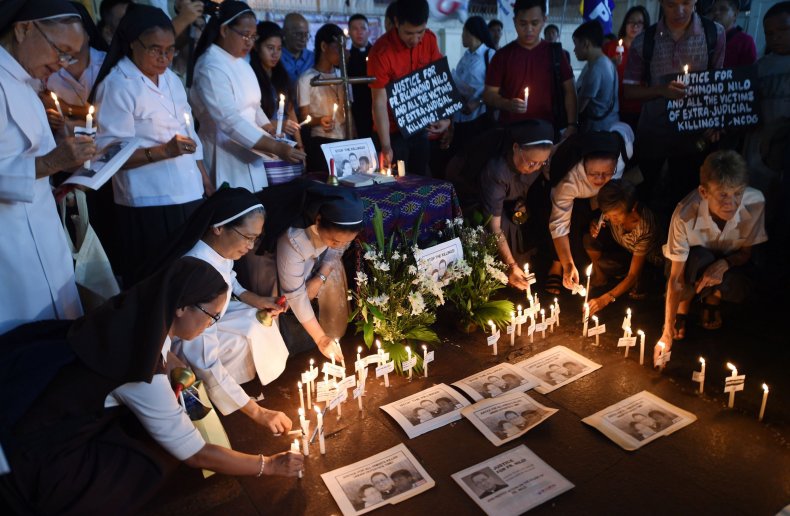 Duterte's dark sense of humor has often received backlash, but the president has consistently defied any suggestions to change his behavior. Among his most inflammatory comments, he has joked about rape on multiple occasions and called former President Barack Obama a "son of a whore," though Duterte later apologized for this slur and said he had forgiven Obama in the same way he had forgiven previous "girlfriends."
Nevertheless, Duterte has managed to advance his political agenda, as the country recently approved a reform that would transition its constitution from a constitutional republic to a federation, a move for which he has long campaigned. Though critics feared he may use the change to consolidate his own rule, the new protocols have actually banned him from running again in 2022.
Duterte has contemplated stepping down early, saying in February that he would likely leave office by 2020 because he was "old," had "no more ambition" and "really would like to rest." He suggested in August that he may even resign earlier because he was "tired." Should he change his mind and attempt to overstay his term limit, Duterte in January instructed authorities: "Shoot me, I am not joking."