Shark Week 2017 Will See Michael Phelps Race a Great White, Because Why Not?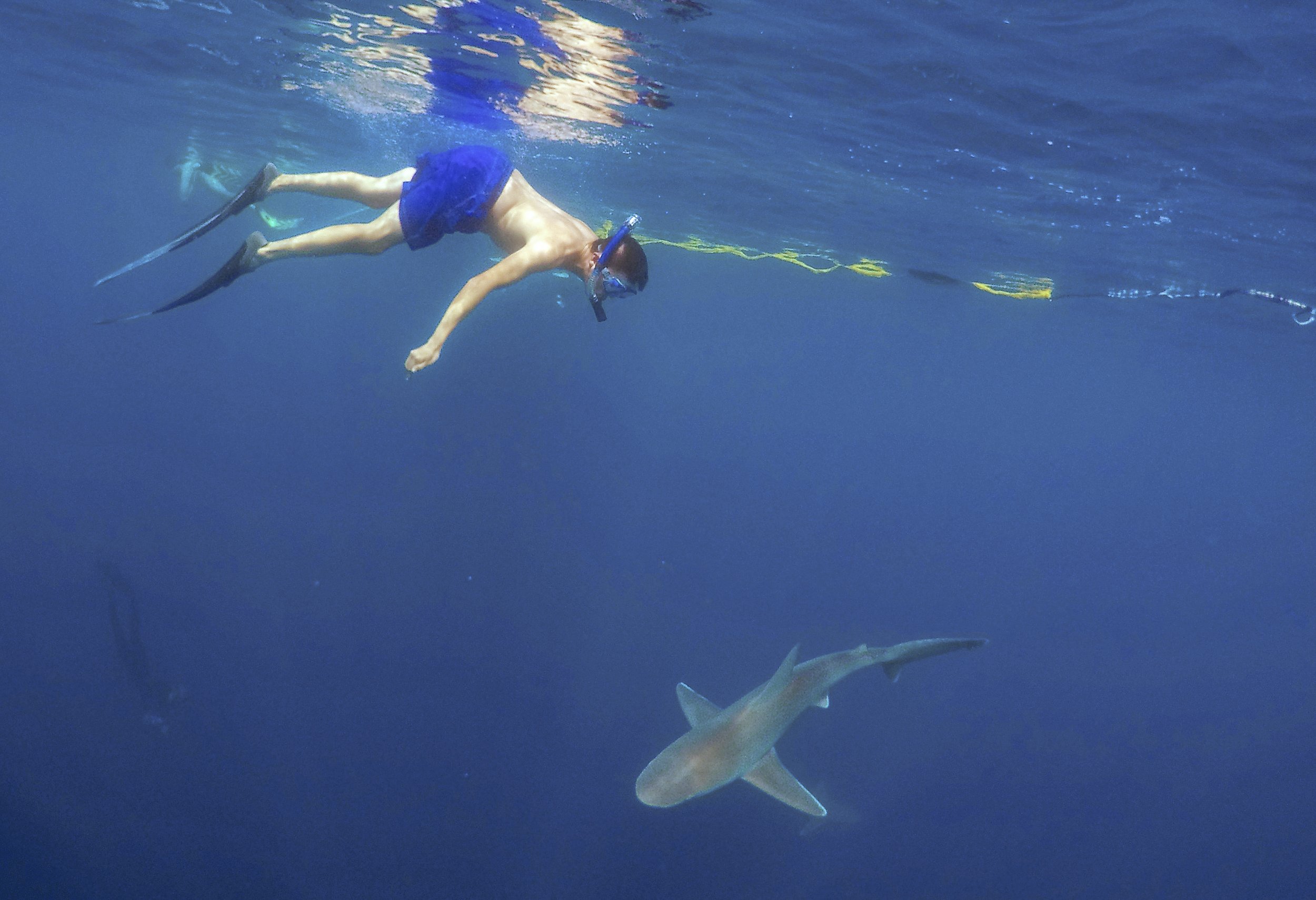 Feeling bogged down by the Russia-related hearings, unusually hot temperatures and weird debate about whether Lorde should be able to review onion rings on Instagram? Well, you're in luck. The next few weeks are about to get real good, real fast, because Michael Phelps is going to race a shark.
You read that right. American swimming great Phelps—who has set 39 world records and won 28 Olympic medals, 23 of which are gold—is set to face off with an actual living, breathing shark as part of the Discovery Channel's Shark Week.
The announcement dropped Thursday, when Discovery posted a news release laying out the plans for its annual weeklong celebration of sharks and all they do. Among the specials the channel has planned are Shark-Croc Showdown, in which two researchers head to an Australian peninsula to observe sharks fighting crocodiles; Sharks and the City: New York, in which a marine biologist examines whether great white sharks will return to the Big Apple; and Devil Sharks, in which a scientist investigates why sharks love volcanoes.
But Shark Week will start with Phelps, who will be featured in Phelps vs. Shark: Great Gold vs. Great White on July 23 at 8 p.m. Eastern Daylight Time. According to Discovery, it's "an event so monumental no one has ever attempted it before."
Later in the week, Phelps will join scientists to bust some shark myths—and go face-to-face with a hammerhead.
AsThe Washington Post pointed out, taping may have already happened. Phelps recently posted a photo on Instagram of a shark in the water, writing, "I was able to do something that I had always wanted to do. Be in a cage and dive with great White sharks !! #bucketlist."
Though the logistics of the Phelps-shark race weren't immediately clear, stats indicate the latter may win.
ESPN put Phelps's top speed at 6 miles per hour; large sharks tend to swim at about 1.5 mph. White sharks can swim at an estimated 25 mph, according to ReefQuest Center for Shark Research. Moreover, a 2008 study found that Phelps was slower than a goldfish.
Data aside, we're still going to watch.