Trump and Putin's Meeting Was Not Just 'Super,' It Was 'Fabulous,' Says Russia
President Donald Trump and Russian President Vladimir Putin's meeting went "better than super," Russia's top diplomat has said.
Russia's Foreign Minister Sergey Lavrov gave a glittering review of the meeting between the two leaders in Finland, harking back to a phrase he used in 2015 to describe the talks around the faltering ceasefire in eastern Ukraine, state news agency RIA Novosti reported.
The Russian diplomat was part of Moscow's delegation to the Finnish capital of Helsinki. Neither he nor any of the other delegates, aside from the translators, would participate in the initial Trump-Putin meeting, a meeting that left Russian officials very pleased.
"As a whole, we are pleased with our first full bilateral meeting," Putin said in the press conference after the event concluded. "We had a good conversation with President Trump and I hope we have come to understand each other better."
Although the Trump administration did not announce major policy changes, Trump's rhetoric bent heavily in favor of the Kremlin's position on several issues, including the suggestion that Putin's denials that Russia meddled in the U.S. presidential election were more trustworthy than the U.S. president's own intelligence services.
Related: Who is with Donald Trump as he negotiates with Russia's Putin in Helsinki?
"People came to me, [national intelligence director] Dan Coates came to me and some others, they said they think it's Russia," Trump said. "President Putin says it's not Russia. I don't see any reason why it should be."
The U.S. leader declared that Washington's relationship with Moscow "changed, as of about four hours ago," in an address that has stoked outrage and disbelief among experienced Russia hands and sectors of the public.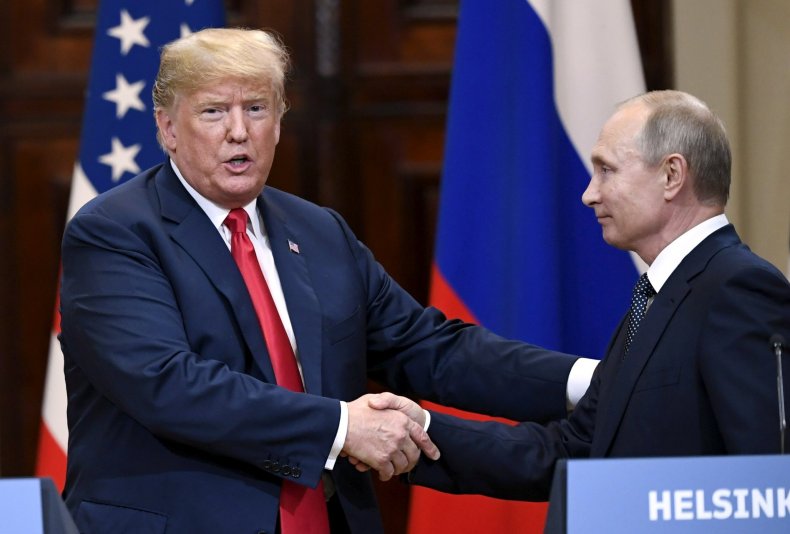 In the starkest contrast with his predecessor, President Barack Obama, Trump also declared Putin a "good competitor," which he said was meant as a "compliment." Only four years ago Obama called Russia a mere "regional power," accusing Putin of "weakness" by using his military to throw Russia's weight around the post-Soviet space.
"Donald Trump's press conference performance in Helsinki rises to & exceeds the threshold of 'high crimes & misdemeanors,'" John Brennan, the former CIA director tweeted after the event. "It was nothing short of treasonous. Not only were Trump's comments imbecilic, he is wholly in the pocket of Putin." Brennan appealed to members of Trump's Republican Party, pleading: "Republican Patriots: Where are you???"
"Putin just scored a fantastic victory at Helsinki 2018," Michael McFaul, former U.S. ambassador to Russia, posted on Twitter.