We Need MLK's Courage to End Hunger | Opinion
A great way to celebrate Martin Luther King Jr. Day is to share his boldness to end hunger. We are stronger at home if we eliminate hunger and its ill effects. By building stability and peace abroad by ending hunger we can save countless lives.
"I have the audacity to believe that peoples everywhere can have three meals a day for their bodies," Dr. King said.
But tragically for the poor, finding one meal a day is a daunting task, and in some places a miracle. In 43 nations right now, millions of people wake up not knowing where their next meal will come from. Famine conditions have taken hold.
We need to carry on Dr. King's quest to end hunger and poverty. This is something each one of us can do on Martin Luther King Day and for the whole year.
At home you can advocate for the hunger fighting provisions contained in the Build Back Better legislation, which is pending in Congress. It would expand the number of free school meals for needy kids nationwide. School meals are an important safety net for families and help protect children's health.
The Build Back Better bill establishes a national summer feeding program that reaches all kids that get free meals during the school year. In past years, prior to the pandemic, summer feeding had huge gaps in coverage because there were not enough feeding sites and alternative methods of distribution. Once summer came, needy children lost access to free school meals.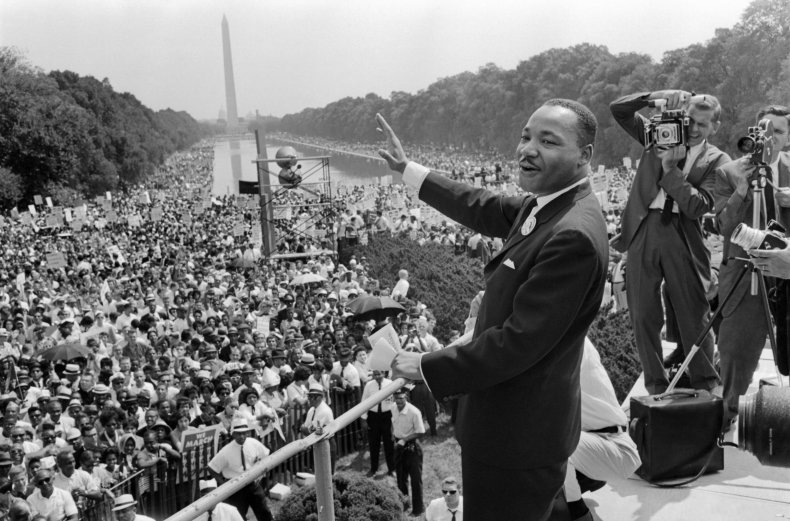 Build Back Better would provide Electronic Benefits Transfer (EBT) cards to impoverished families during the summer so they can buy groceries to make up for missing free school meals. This program has worked during the pandemic and can be continued each summer if the legislation passes. It would create year-round coverage to feed hungry kids in America and will make a huge difference in the health of our nation.
Feeding America and its network of foodbanks also support the hunger fighting programs in the Build Back Better bill. Continuing expansion of the Child Tax Credit would also help more families put food on the table and escape poverty.
"Combined, these provisions would help reduce hunger, improve health, and support children's academic achievement in states across the U.S.," wrote the Food Research and Action Center, a nonprofit organization working to eradicate poverty-related hunger.
On Martin Luther King Day and for the rest of the year, you can advocate for free school and summer meals by encouraging Congress to pass these initiatives either in the Build Back Better bill or independently.
Like Martin Luther King Jr., you can also advocate to feed the hungry overseas.
"The rich nations must use their vast resources of wealth to develop the underdeveloped, school the unschooled, and feed the unfed. Ultimately a great nation is a compassionate nation. No individual or nation can be great if it does not have a concern for 'the least of these,'" he said.
Your advocacy is needed more than ever to feed the world's hungry. Wars in Yemen, Ethiopia and South Sudan have put millions in danger of starvation. Afghanistan is in the midst of a horrible winter of starvation.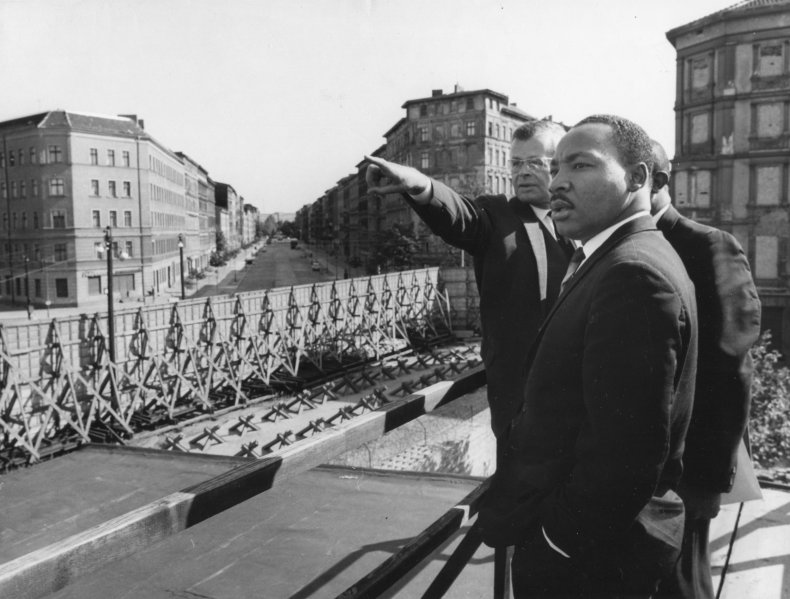 We need people to advocate to feed the world's hungry and encourage our leaders to take action. Congress can expand food aid programs including Food for Peace and the McGovern-Dole global school lunch program. Congress should also pass the Global Malnutrition Prevention and Treatment Act to encourage more feeding programs to save children from starvation.
Martin Luther King Jr. believed in everyone's basic human right to get three meals a day. We can each take action to carry on his mission on MLK Day and every day.
William Lambers is an author who partnered with the U.N. World Food Program on the book Ending World Hunger. His writings have been published by the Chicago Sun Times, Newsweek, History News Network and many other outlets.
The views expressed in this article are the writer's own.