Pegida March Celebrates Right-Wing Surge In Germany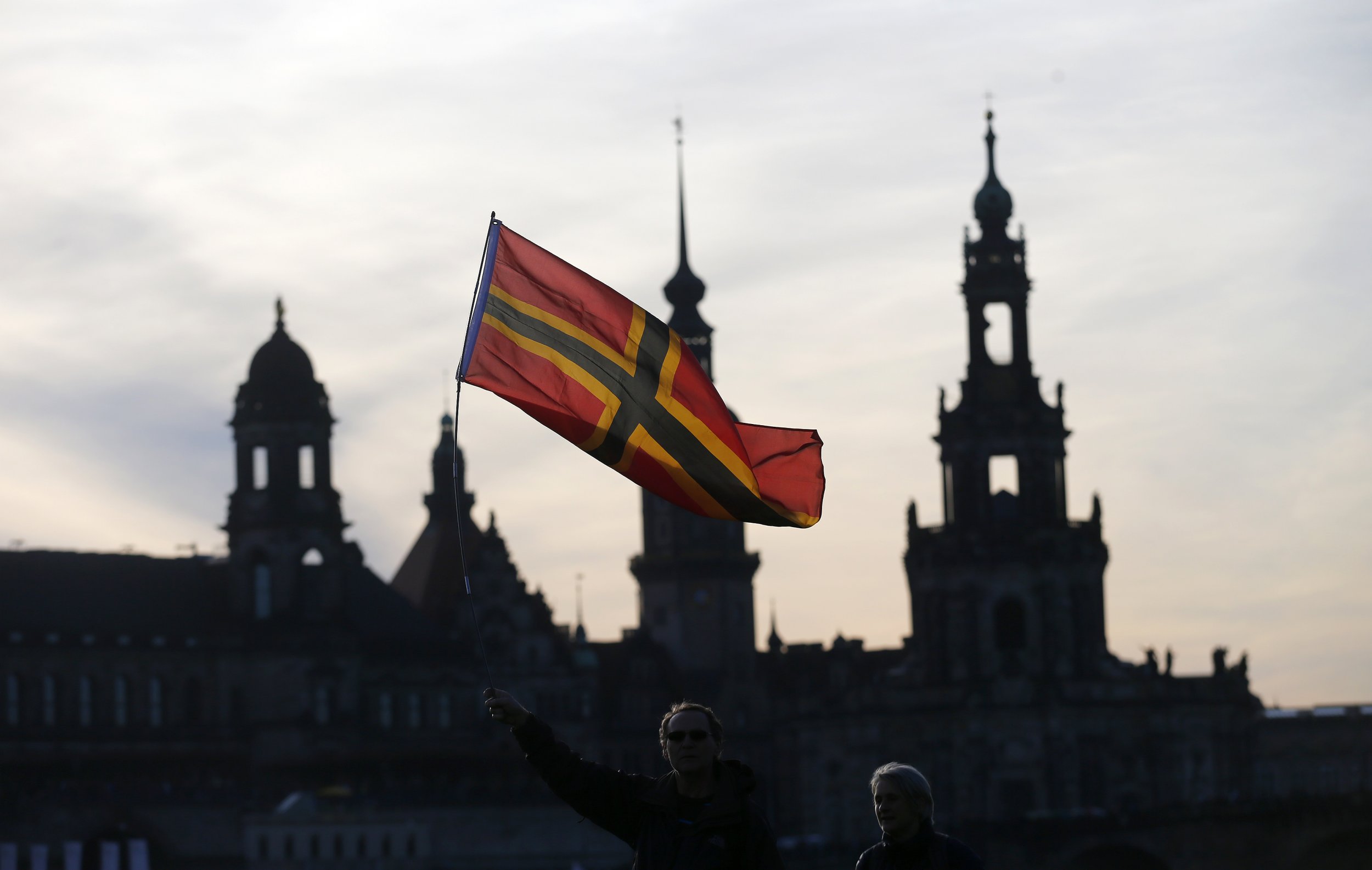 German far-right group PEGIDA used a rally on Monday to celebrate a surge in support for anti-immigrant parties ahead of crucial regional elections, with one supporter seen shouting a Nazi slogan.
The march, staged by Legida, Pegida's offshoot in Leipzig, saw 900 people gather in the city. One man wearing an organizer's armband said "the people of Hessen are beginning to think 'Heil Hitler!'" Die Welt reported, an apparent reference to a strong result for the right-wing Alternative for Germany (AFD) in that state's local elections last weekend.
The AFD, a right-wing populist party, placed third in local elections in Hesse, central Germany. The party was only formed in 2013, since the last round of local elections in 2011. The party itself does not follow neo-Nazi ideology or use Nazi slogans.
PEGIDA leader Lutz Bachmann used a speech at the rally to suggest he would seek an alliance with the AFD, Der Tagesspiegal reported. But AFD leader Frauke Petry said this month that, while she understood the concerns of PEGIDA protestors, her party would remain independent from other groups.
Both PEGIDA and the AFD are feeding off growing anti-immigrant sentiment in Germany, which saw the arrival of more than a million refugees and asylum seekers last year.
The coming weekend's round of municipal elections in Baden-Württemberg, Rhineland-Palatinate and Saxony-Anhalt will likely see the AFD enter all three regional legislatures.