Russia Praises China Joint Military Drills Amid U.S. Tensions, Will Send New Warships to Pacific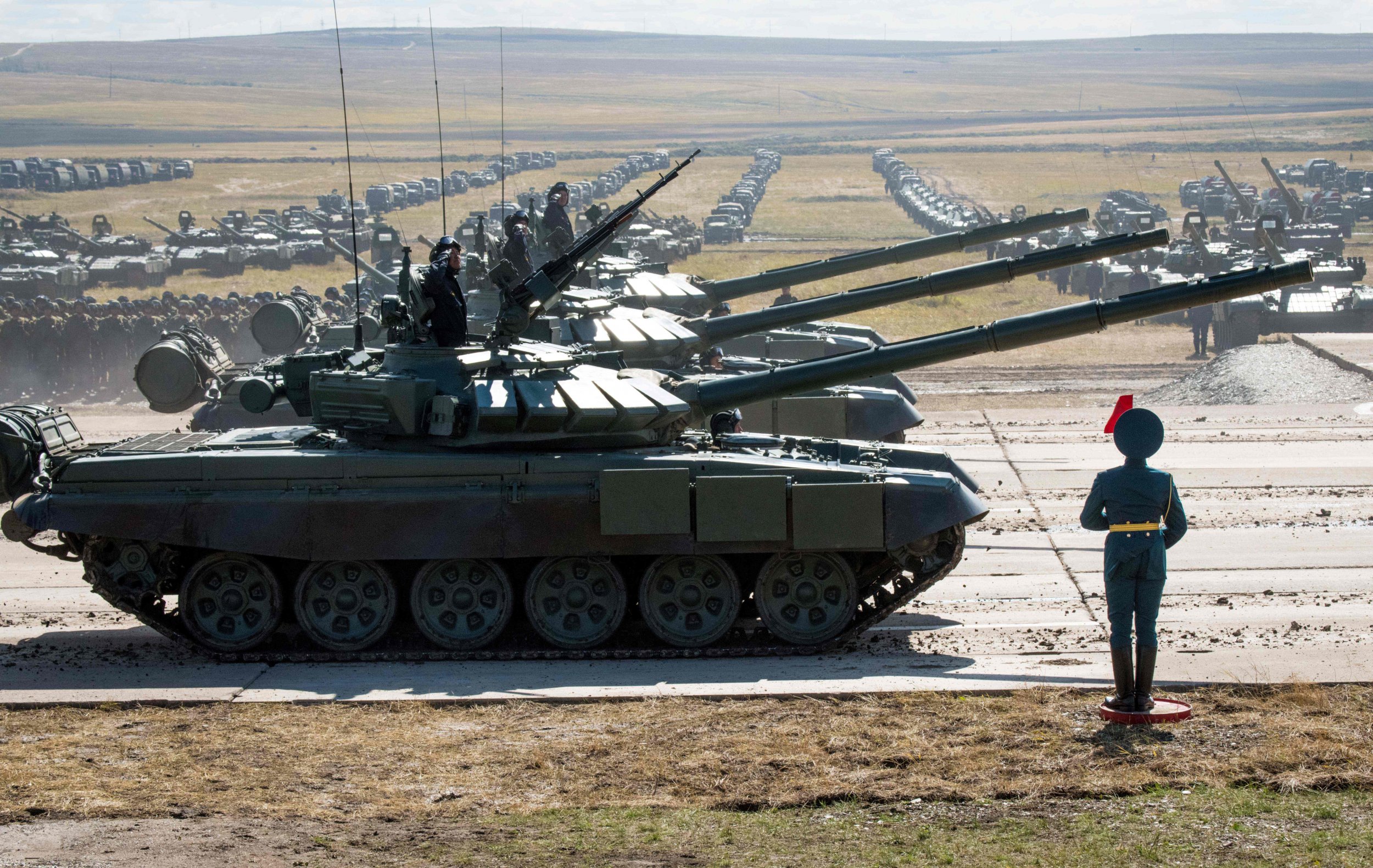 The Russian envoy to China has praised unprecedented ties between the two countries at a time when they face heightened major challenges from the United States, which sees their rising global influence as a threat to its own agenda.
Russian ambassador Andrei Denisov said Wednesday that "military cooperation" was "a natural area of cooperation for the level of relations" between Moscow and Beijing, which joined forces—alongside Mongolia—in September for the Vostok-2018 exercises, considered the largest such maneuvers in Russia's modern history. Denisov maintained that such drills were built on a transparent basis and that "any who is willing to and is interested in this may visit them and see this with their own eyes," as the state-run Tass Russian News Agency reported.
Though both the terms of Russian President Vladimir Putin and Chinese President Xi Jinping were extended earlier this year, Denisov noted that the two countries maintained close bonds amid personnel changes at home. These ties included five joint inter-governmental commissions.
"There is nothing of the kind between Russia and other countries, only with China," Denisov said. "Despite the fact that their administration had been completely renovated, we managed to fully preserve and secure succession in work."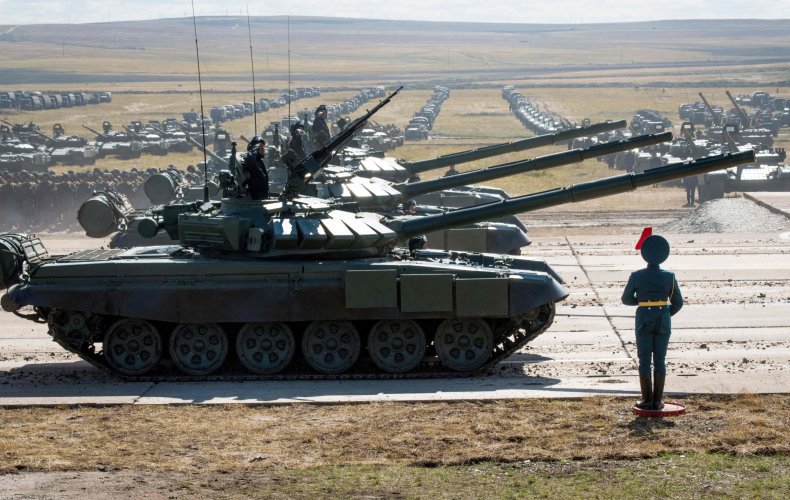 While Russia and China's recent efforts to establish closer relations have a number of economic and political benefits, they also serve to form a more united front against the U.S. The two countries are suspicious of Washington's broad political and economic influence, as well as the Pentagon's unmatched might, and have sought to portray themselves as an alternative to a global order dominated by the West.
The U.S., for its part, has doubled down on measures to contain the two powers through sanctions and inflating its own military budget, which already surpassed the next 10 highest-spending countries combined. Washington has accused its two near-peer military competitors of undermining democracy and pursuing destabilizing political moves. Countering Moscow and Beijing was named as a leading goal in crucial U.S. documents such as the National Security Strategy, National Defense Strategy and National Defense Authorization Act.
The U.S. dispute with Russia has largely played out in Europe, where the NATO Western military alliance has expanded eastward to the Russian border and both sides have amassed forces to man positions and conduct regular exercises. With China, the U.S. has challenged the country's vast claims to the South China Sea by sending Navy patrols near self-ruling Taiwan and a set of contested islands, both of which Beijing claims for as its own.
There have been instances of crossover, however. The annual Joint-Sea exercise has for years seen Russia and China train together in the Asia-Pacific, where the U.S. maintains some 279 military installations. The most recent such drill took place for the first time in the Baltic Sea, bringing China near NATO's frontlines with Russia. Joint Sea-2018 was set to take place this year in the Yellow Sea, though there has been little news since Vostok, which itself was followed up last month by NATO's Trident Juncture 2018, the coalition's largest drill since the Cold War.
Last week, the U.S. sought to take on both China and Russia in the Asia-Pacific region by sailing ships through waters claimed by Russia in the Peter the Great Bay near the Sea of Japan, as well as through both the Beijing-claimed Taiwan Strait and alongside the contested Paracel Islands in the South China Sea. Beijing responded by mobilizing its own military assets in a region where it has already intensified training. Pacific Fleet Admiral Sergei Avakyants told the Russian Defense Ministry's official Krasnaya Zvezda newspaper Wednesday of six diesel-electric submarines, eight corvettes, a destroyer, nuclear-powered subs and small missile ships armed with cruise missiles coming to the Pacific Fleet.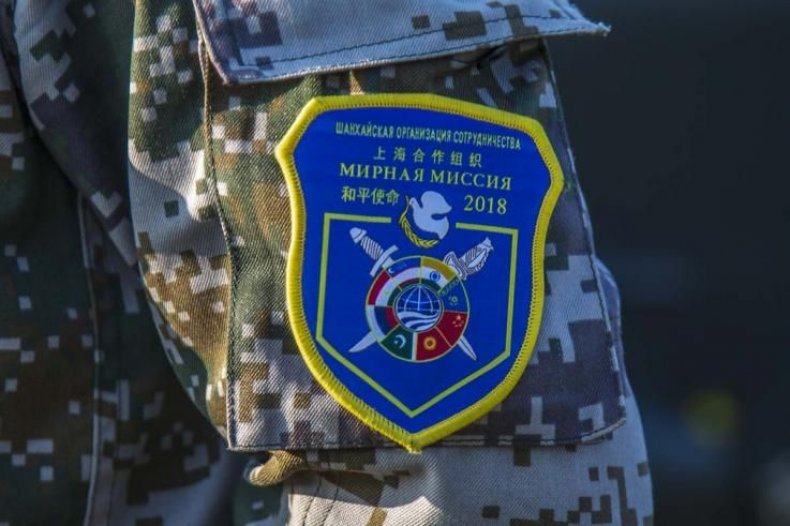 China and Russia were also looking to other regional powers to boost their partnership, with a particular focus on longtime rivals India and Pakistan. The two South Asian nations have fought three wars and various border skirmished over the disputed border territory of Kashmir, but trained together for the first time since their 1948 division as part of the eight-nation Shanghai Cooperation Organization's (SCO) Peace Mission 2018 drills overseen by Moscow and Beijing.
Despite nearly coming to blows last year over a border dispute of their own, China and India launched the seventh round of their "Hand-to-Hand" drills Tuesday in Chengdu, the capital of China's Sichuan province. India concurrently began the Indra naval drills with Russia on Thursday, less than a month and a half after defying U.S. sanctions to purchase the advanced Russian S-400 surface-to-air missile system in October.
China has also held frequent exercises with Pakistan, viewed by Xi as a crucial part of his One Belt, One Road vision to expand his country's economic footprint across the globe. The latest such collaboration came earlier this week as Chinese troops conducted the Warrior–VI 2018 exercise alongside their Pakistani counterparts at an air base in Pakistan. Last week, the two conducted the Shaheen-VII air drills and, prior to that, Russia and Pakistan held a counterterrorism training session called Friendship-III.
While the U.S. relationship with Pakistan has grown strained under the Trump administration, the U.S. has remained friendly with India in spite of its proximity to Russia. These ties, alongside Indian suspicions over China and Pakistan's close collaboration, have further complicated regional dynamics, leaving no clear alliances.