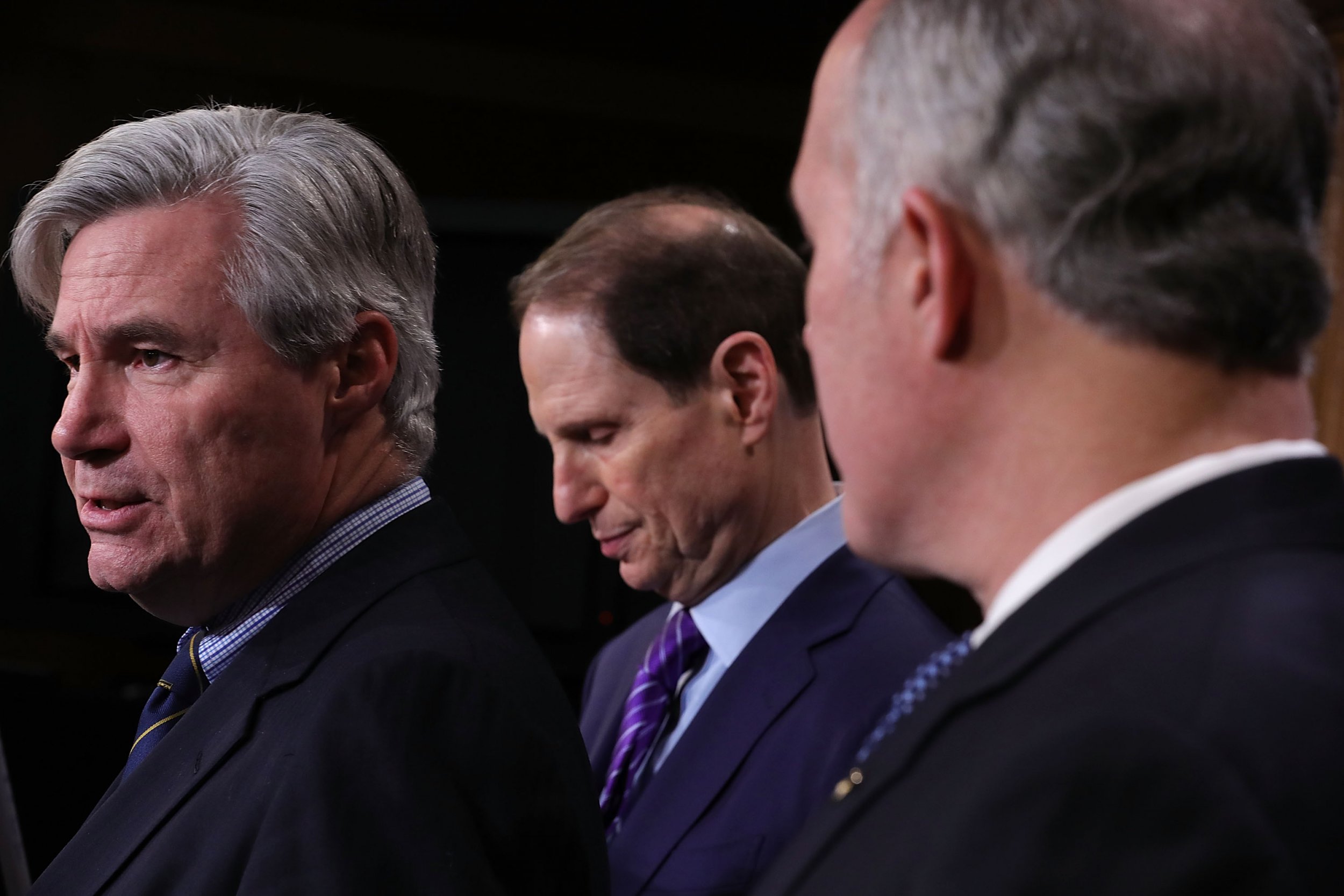 Senate Democrats want answers from the National Rifle Association (NRA) about alleged financial wrongdoing by one of its top executives that could jeopardize the organization's nonprofit, tax-exempt status, according to a letter sent Friday to the gun advocacy group.
Former NRA President Oliver North was recently ousted amid extortion allegations against Wayne LaPierre, the group's outspoken CEO and executive vice president. North alleged that hundreds of thousands of dollars in "financial misconduct" was committed by LaPierre with personal wardrobe purchases and foreign trips through advertising agency Ackerman McQueen.
Now, Democrats on the Senate Finance Committee are seeking information about the allegations. The New York attorney general is also investigating the matter.
Three committee senators—ranking member Ron Wyden of Oregon; Sheldon Whitehouse of Rhode Island; and Bob Menendez of New Jersey—requested a copy of two letters sent to the board April 25 by LaPierre and North. According to The New York Times, LaPierre told the board that North and Ackerman McQueen had a letter with damning information about the NRA.
North reportedly also told board members he was establishing a crisis committee to investigate the matter.
"The letter would contain a devastating account for our financial status, sexual harassment charges against a staff member, accusations of wardrobe expenses and excessive staff travel expenses," LaPierre told the board. If he resigned and supported North's "continued tenure as president," then North would help him secure an "excellent retirement."
Amid the infighting and just days before his term was set to expire, North did not appear for one of the days of the NRA's national convention last week. Instead, he had a written statement read aloud, saying that although he'd hoped to be re-nominated for a second term, "I am now informed that will not happen."
"I [created the crisis committee] because I am deeply concerned that these allegations of financial improprieties could threaten our nonprofit status," North wrote.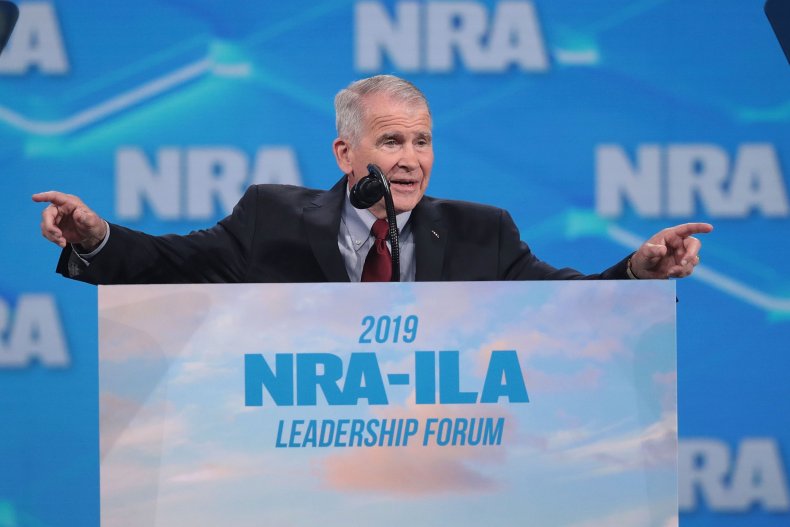 The senators also requested any "audits, reviews or investigations" conducted by the crisis committee North said he was establishing, as well as any subsequent "findings, reports" or other conclusions related to financial wrongdoing. The Democrats told LaPierre that none of the requested materials should be "destroyed, altered or otherwise made inaccessible to the Committee."
The deadline to provide the requested information was May 16, Democrats said.
As part of the duties of the Senate Finance Committee to handle matters related to taxation and oversight of tax-exempt organizations, they said that such potential wrongdoing was within their jurisdiction to investigate.
The NRA did not immediately respond to Newsweek's request for comment. Ackerman McQueen also did not immediately respond for comment.
NRA attorney William Brewer told The Hill in a statement that while no such crisis committee that North referred to was ever created, they would cooperate with "all appropriate information requests."
"The NRA has full confidence in its accounting practices and commitment to good governance," Brewer said. "The board of directors did not form a so-called Crisis Management Committee, as the matters in question fall under the jurisdiction of current NRA board committees. The issues raised by Col. North were, for the most part, vetted and approved after review and investigation by the NRA last year."
North, who rose to prominence in the 1980s as a lieutenant colonel in the U.S. Marine Corps, has long been a controversial and divisive figure for his involvement in the Iran-Contra scandal during the Ronald Reagan administration. He was NRA president for less than a year; before that, he had a stint at Fox News.
The Wall Street Journal reported Thursday that LaPierre also charged Ackerman McQueen more than $240,000 for foreign trips, including to Italy, Hungary and the Bahamas.