Former U.S. Ambassador to Mexico Describes Extreme Chaos in Trump Administration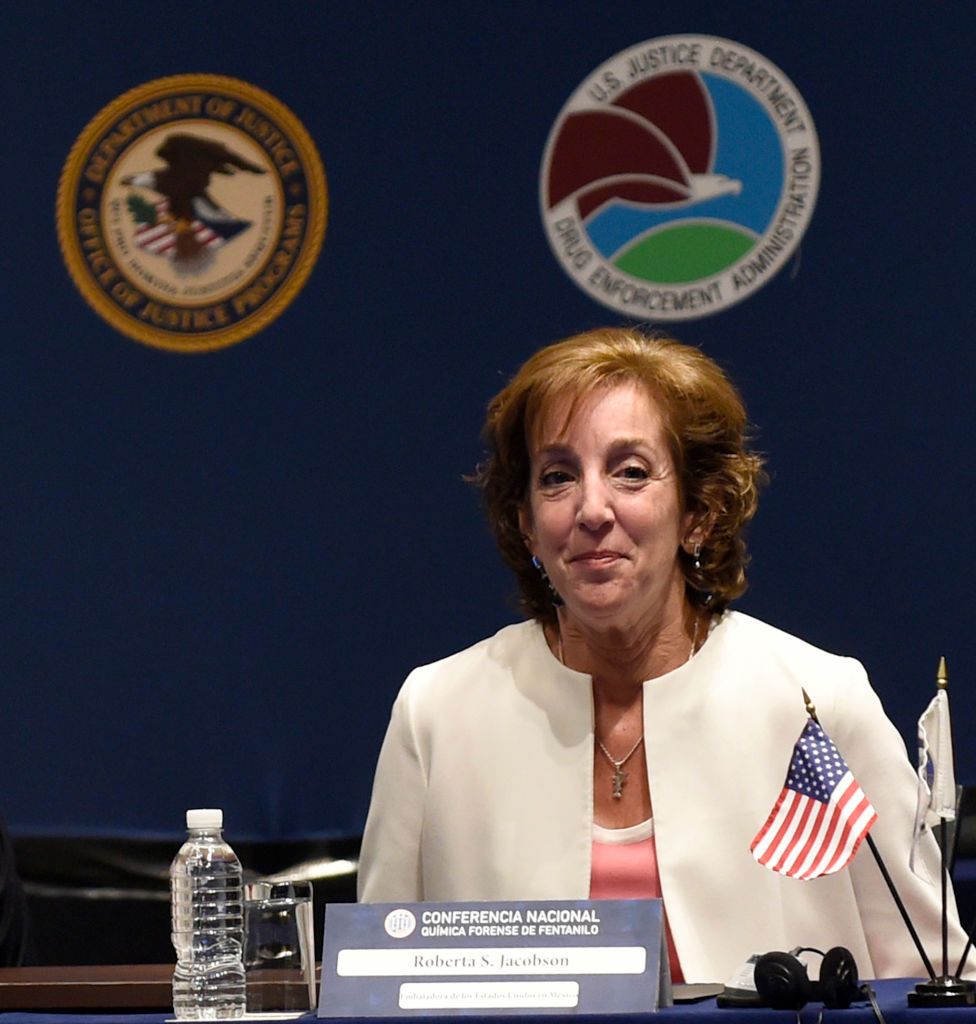 The former U.S. ambassador to Mexico says "extreme" chaos characterized much of the Trump administration's approach to policy, including renegotiating the North American Free Trade Agreement.
In a column in The New York Times published Saturday, Roberta Jacobson, who resigned as U.S. ambassador in May, describes President Trump's bid to dismantle NAFTA, which has now been replaced with the United States-Mexico-Canada Agreement (USMCA).
She writes that the story of the U.S. decision to rip up the deal provides "a window into a chaotic decision-making style that has undermined America's diplomacy and national interests across the globe."
In the article, she writes that she first found out about a one page U.S. draft document ordering withdrawal from NAFTA from "countless emails and phone calls" from reporters and Mexican officials ahead of attending a trade show with Mexico's president, Enrique Peña Nieto—having received no briefing from the administration.
Having served as a diplomat for 30 years, she writes, "I had always relied on guidance from my State Department superiors, and the White House via the National Security Council. Such guidance was rare after Mr. Trump assumed office.
"Some chaos is normal at the start of an administration. But it has been extreme under Mr. Trump. About 30 ambassadorships remain vacant, including in vitally important countries like Saudi Arabia and Pakistan. Moreover, the disconnect between the State Department and the White House seems intentional, leaving ambassadors in impossible positions and our allies across the globe infuriated, alienated and bewildered."
She describes a meeting with Nieto, after attemting to reach former Secretary of State Rex Tillerson to discuss the Nafta withdrawal order, where he asked: "Your president is going to pull out of NAFTA before we've even had a chance to sit down and work on this?" warning the decision would be an economic and political "disaster."
Jacobson is one of a series of senior diplomats who have resigned from their positions during the Trump administration, with Jim Melville, U.S. ambassador to Estonia, quitting his post in June and citing Trump's attacks on the EU and NATO as grounds for his decision.
The ambassador to Panama, John Feeley, resigned in December over Trump's refusal to single out white supremacists for criticism after the Charlottesville protests in August 2017 resulted in the death of Heather Heyer, while top diplomat Elizabeth Shackleford quit her post in the U.S. mission to Somalia that same month, alleging the Trump administration was undercutting the State Department.
In the early days of his administration Trump pledged to end Nafta, which he described as the "worst trade deal ever," and in October announced a new trade deal with Canada and Mexico, leaving many of the terms of the old deal in place, with key new terms on automobile manufacturing and dairy.
In the piece, Jacobson reaffirms the importance of U.S.-Mexican relations for trade and combating problems such as the Fentanyl crisis, with traffickers transporting the opioid into the U.S. from Mexico, and ponders why Trump decided not to unilaterally withdraw from the trade deal.
"Perhaps because the Mexican foreign minister, Luis Videgaray, engineered a phone call between Presidents Trump and Peña Nieto. Perhaps Mr. Trump's secretary of agriculture showed him evidence that his rural, agricultural base would be hurt. Or because powerful Republicans in Congress weighed in against ruining an important trading relationship," she writes.
The White House has not responded to a request for comment.