As Many as 15 Million Americans Could Still Be Missing Stimulus Checks
Tianna Gaines-Turner of Philadelphia was hoping to use the $2,000 coronavirus stimulus she was supposed to receive from the federal government for bills, rent and another laptop so that her twin sixth-graders could continue school while they were at home during the shutdown.
But nearly three months after Americans began receiving individual checks as part of the CARES Act—the $2 trillion stimulus package passed by Congress in late March at the onset of the pandemic—Gaines-Turner has yet to receive the funds for her four kids, all of whom have disabilities, including asthma and epilepsy.
"It's been very trying times," Gaines-Turner, a housing stabilization specialist for a non-profit, told Newsweek. Her husband is a machine operator at a pill-packing plant. "When it didn't come, it was definitely devastating because I didn't understand why."
But Gaines-Turner is not alone.
She represents one of what is believed to be millions of Americans who still have not received their stimulus check—most of whom are low income and were to benefit the most from the help, according to two Washington think tanks that published new reports last week.
New America estimates 5 million to 15 million people have yet to receive their payment while the left-leaning Center on Budget and Policy Priorities estimates around 12 million, according to separate reports by the two groups.
"Some great irony is that the folks who need this the most are the least likely to be receiving it," said Tara McGuinness, of the non-partisan and non-profit New America, who co-authored one of the reports. "From what we know, it looks like the more economically unstable you are, the less likely you are to have received one of these checks."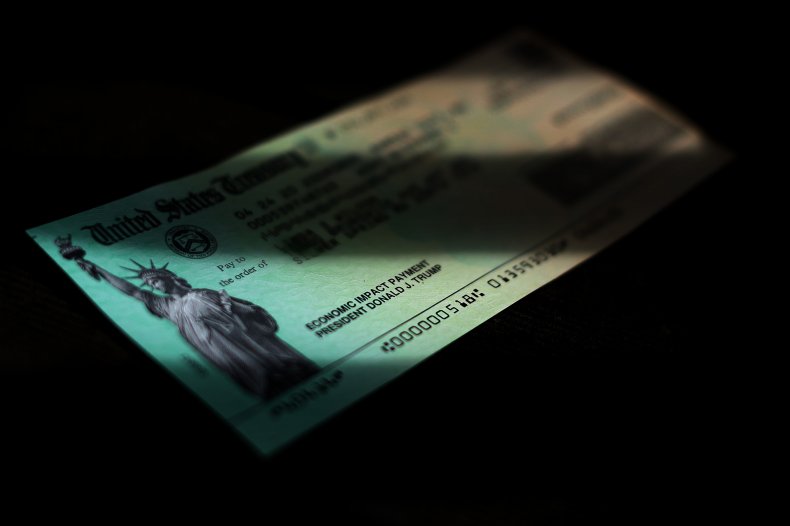 The objective of the economic impact payments, which provided $1,200 for most individuals plus $500 per child, was to offer immediate relief for tens of millions of workers suddenly out of a job or struggling to make ends meet as the country went into lockdown.
But in Gaines-Turner's case, the person who filed her taxes incorrectly listed her children's ages, who range from 1 to 16 years old. That means that while she and her husband received the stimulus of $2,400 for couples, they did not receive the $500 for each child, in addition to not getting get their full child tax credit. The process to fix the error has so far been cumbersome and irritating because they are waiting for the Internal Revenue Service to create an online way to file since paper addendums aren't being accepted amid the pandemic.
The potential millions of people still missing their checks underscores the breadth of the task that was at hand for the federal government to swiftly get money out the door in a time of economic crisis. It's also a representation of how unprepared an entity like the IRS was for such a job.
The crux of the problem appears to be with those who do not make enough money to file yearly taxes, or who don't already receive government payments like Social Security, and would have needed to take extra steps with the IRS' non-filer portal to ensure they receive a check. On top of that, experts on the ground said there continues to be ambiguity from the IRS on the status of payments, even for those who should qualify and have taken the appropriate steps. The online process for people like Gaines-Turner to correct errors also does not yet exist.
"There is a lack of clarity and guidance for people who still haven't gotten it but by all accounts are eligible for it," said Omeed Firouzi, an attorney at the low-income taxpayer clinic Philadelphia Legal Assistance who has been assisting Gaines-Turner. He said the "status not available" message through the IRS' stimulus tracker doesn't necessarily mean a person is not eligible, but rather the status won't be updated until the payment is being issued or processed.
"Sometimes, it's just playing the waiting game," Firouzi said. "That can be very frustrating."
Despite the arduous process, the IRS does appear to be chipping away at the backlog of stimulus checks. As of June 5, the Treasury Department reported to the House Ways and Means Committee that about 30 million to 35 million payments had yet to be distributed. At the time, roughly 159 million had been dispersed.
The Treasury Department did not respond to Newsweek's inquiry about how many people it currently estimates are still waiting for a check.
In reality, the public is "flying blind in terms of the actual numbers," New America's Gabriel Zucker said.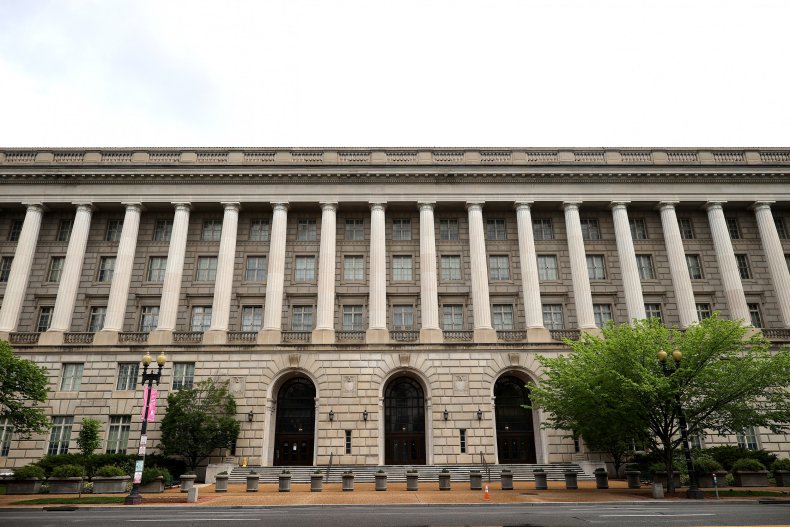 The think tanks' reports also said federal and state governments could do a better job at informing people they may need to use the IRS non-filer portal or file taxes before October 15 to receive the money. For instance, McGuinness said the IRS could start by releasing more data to the public about whose checks are still unaccounted for, including geographical information so states could issue public service announcements.
She also suggested the IRS should use W-2 and 1099 data already on file to disperse payments to non-filers and reopen the window of opportunity for Social Security and Veterans Affairs recipients to claim the $500 payments for dependents throughout 2020 instead of having to wait until 2021.
Experts also said that likely millions of non-filers are further hampered from receiving money thanks to what New America said is the "filing trap." A non-filer uses the IRS portal to receive the stimulus check, which prohibits filing a 2019 tax return and receiving a full refund. A superseding return needs to be filed but since the IRS is not accepting returns in paper, these people must also wait until an online method for this becomes available.
Trump administration officials have said problems were to be expected, given the size and urgency of doling out billions of dollars directly into Americans' pockets. Now, Treasury may have a second chance at making the process smoother.
As lawmakers on Capitol Hill prepare to begin negotiating the terms of another stimulus package, which they expect to come next month, Democrats are pushing for a second round of checks. Even President Donald Trump is warming to the idea, and Treasury Secretary Steven Mnuchin has said the president and administration is open to it.
But Republicans will be a tougher sell. Senate Majority Leader Mitch McConnell (R-Ky.) remains hesitant to yet another pricey bill in the wake of some $3 trillion in pandemic relief.
Gaines-Turner, who cited the high weekly unemployment claims that persist, offered a message to members of Congress: "The numbers don't lie. So many people are still struggling."
"You have to realize...most people use that money for bills, for rent, food, medications," she continued. "They may not see it building the economy in the way they want it to, but it definitely was an enormous help for people who were struggling."