Off-Duty Police Officer Fatally Shoots Husband: Cops
An off-duty police officer in Illinois has allegedly shot and killed her husband during a domestic dispute.
A Waukegan Police Department (WPD) news release said the shooting happened at the 2000 block of North Avenue at about 8 p.m. on Sunday.
According to the Gun Violence Archive, a database that collects information about shootings from across the U.S., two people have been shot dead in Waukegan, a city north of Chicago, this year.
It is also the first fatal shooting in the city since February 19, this year, according to the database.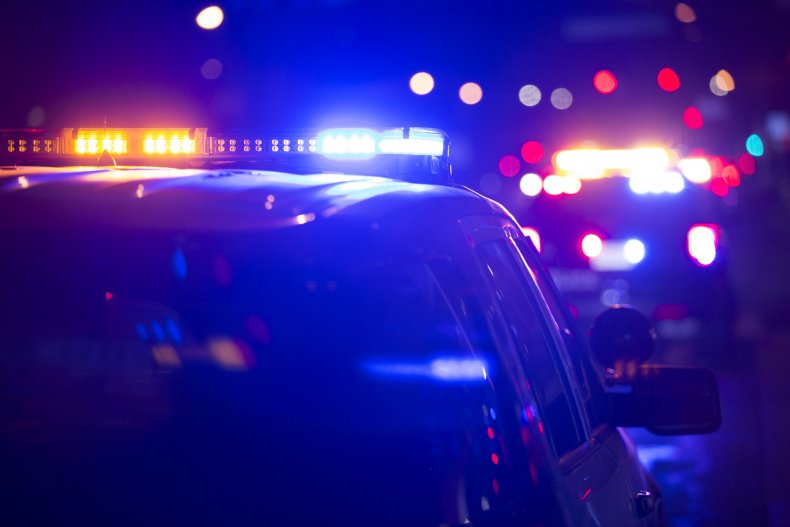 The news release, seen by NBC5 Chicago, stated officers found a man at the property and that he had been shot by a woman.
It added the Waukegan resident, aged in his 30s, was rushed to a nearby hospital and that he later died from his injuries.
The woman who allegedly shot her husband was identified as an off-duty WPD officer, according to the network.
She was taken to a hospital for treatment after she was found with visible physical injuries, police said in the release.
Officers said the weapon used in the shooting was the woman's serving pistol that had been issued by the department.
The alleged shooter made the call to police, according to the WPD.
According to NBC5 Chicago, the woman's name has not yet been released and she is cooperating with the police.
She has been placed on administrative leave as police carry out an investigation into the shooting.
Newsweek has contacted the WPD and Lake Lake County Coroner's Office for comment.
According to the Gun Violence Archive, 256 people in Illinois have died after being shot since January 1.
Newsweek has previously reported on incidents across the U.S. where off-duty police have been involved in fatal shootings.
Earlier this year, a police officer in Chicago shot and killed her husband after he tried to stop her from attempting suicide during an argument at their home, prosecutors said.
German Villasenor, 44, who also worked as an officer, was shot dead after Jacqueline Villasenor, 39, pulled out a gun and fired the weapon, according to Cook County prosecutors.
Paramedics took German Villasenor to Lutheran General Hospital, but he was pronounced dead after arrival.
Assistant State's Attorney James Murphy said at the time: "Her husband tried to save her life by reaching for that gun and he was killed as a result of that."
Villasenor faces probation or three to 14 years in jail if convicted and is due back in court on November 23.