Omicron Likely More Transmissible Than Delta but Not More Severe, Dr. Anthony Fauci Says
The Omicron variant may be able to easily infect more people than Delta, but Dr. Anthony Fauci, director of the National Institute of Allergy and Infectious Diseases, does not believe it will cause as many deaths as Delta.
Omicron has been detected in almost half of all states in America, and experts are concerned about its mutations, which indicate it could be highly transmissible and potentially reduce the effectiveness of treatments and vaccines. It's likely still going to be weeks before the true nature of the variant is determined, but Fauci doesn't believe it will be "worst-case scenario."
Fauci, who serves as President Joe Biden's chief medical adviser, told the Agence France-Presse that Omicron is "clearly highly transmissible." He added that it's likely more transmissible than Delta, another variant of interest that's the dominant strain worldwide.
However, he said it "almost certainly is not more severe than Delta," which could be good news. The "worst-case scenario," according to Fauci, would be a variant that's highly transmissible and also causes severe disease.
This would lead to another wave of infections that isn't curbed by vaccinations or prior infections, causing significant strain on health systems that have already been pushed to the brink because of Delta.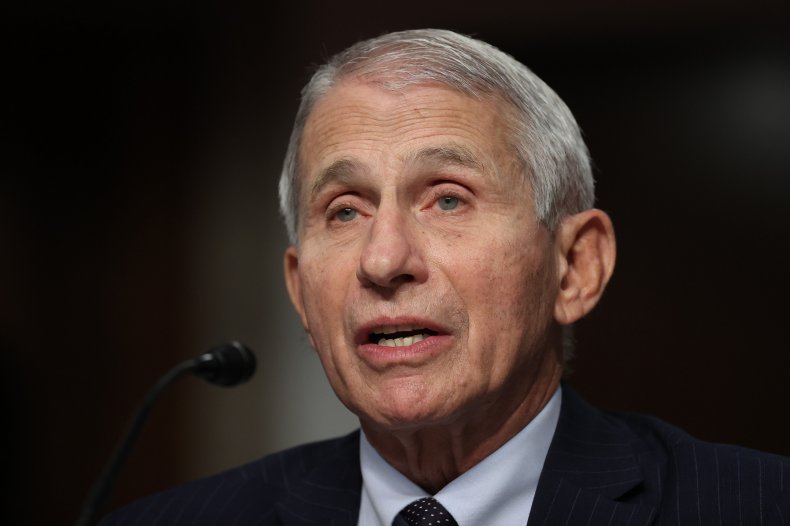 While Omicron causing less severe disease than Delta would be preferable, Dr. Maria van Kerkhove, COVID-19 technical lead at the World Health Organization, warned it could still add to the current stress of the pandemic.
She told CBS' Face the Nation on Sunday that even if the virus tends to cause mild disease, a highly transmissible variant means some people will get seriously ill and require hospitalizations.
"More hospitalizations could mean more deaths, and we don't want to see that happen on top of an already difficult situation with Delta circulating globally," van Kerkhove said.
Although Omicron is showing signs it's not going to be more severe than Delta, Fauci told AFP it's too soon to say if it'll be less severe. Infections in South Africa appear to yield less hospitalizations than with Delta, but Fauci noted that people who got infected with Omicron tended to be younger and were already less likely to be hospitalized.
Fauci predicted it would still take another couple of weeks in South Africa to analyze the outcome of Omicron cases.
"As we get more infections throughout the rest of the world, it might take longer to see what's the level of severity," Fauci said.