Trump NFL Fight: Morgan Freeman, Actor and Veteran, Sides With Players In National Anthem Kneeling Protest (Exclusive)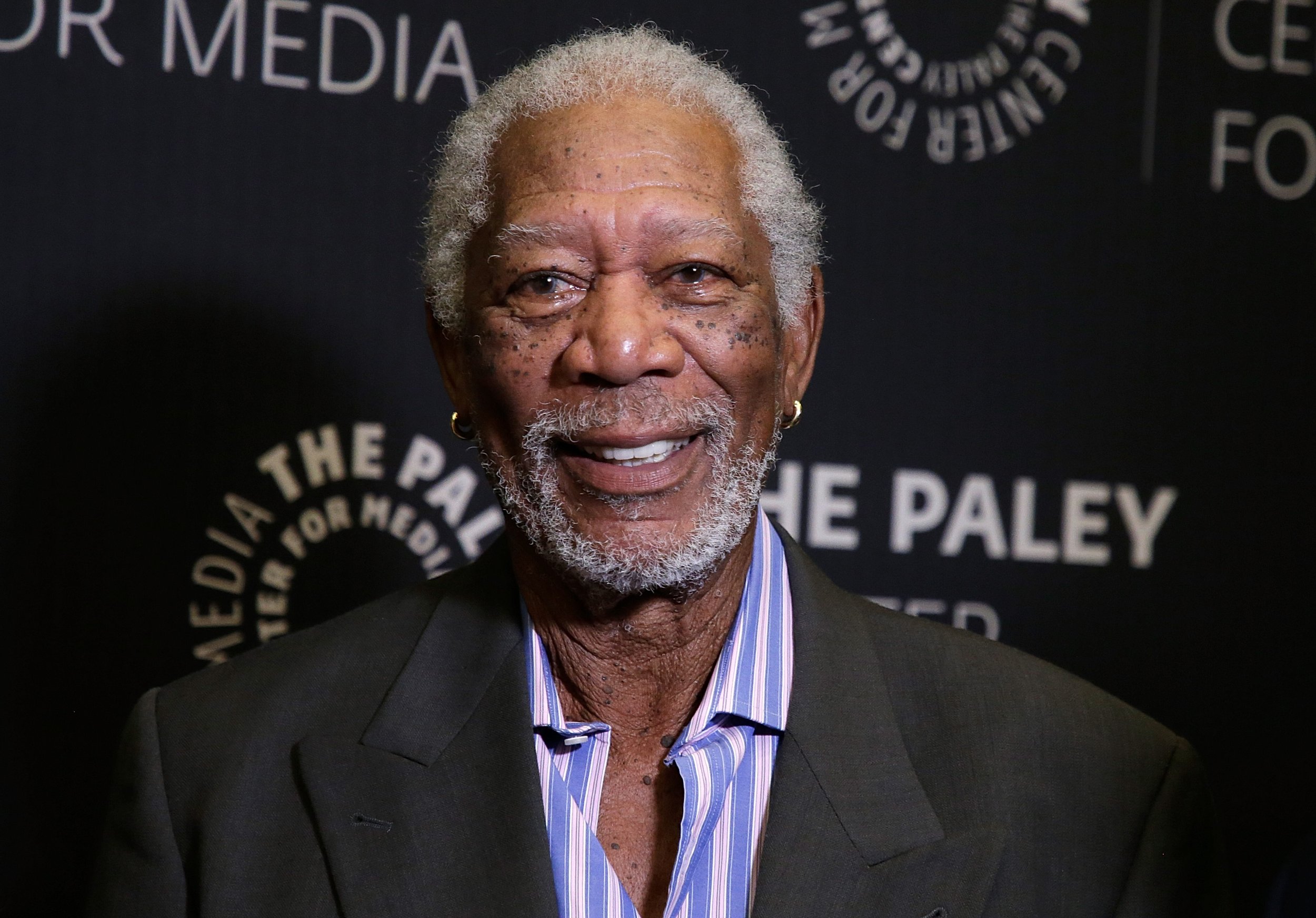 Academy Award-winning actor Morgan Freeman has come out in support of NFL players in the growing First Amendment rights clash between athletes and President Donald Trump over kneeling during the national anthem.
Freeman, 80, tells Newsweek that Americans in World War II fought for the freedom to express themselves as they see fit.
"In all the wars we've been fighting since then, there's been debates about what we've been fighting for. But in World War II, we knew. We were fighting for the right to take a knee," the Oscar-winning Million Dollar Baby actor tells Newsweek.
Freeman served as a radar technician in the Air Force from 1955 to 1959.
Trump incited a nationwide furor when he called on NFL team owners to fire players who refuse to stand during renditions of "The Star-Spangled Banner," deeming it unpatriotic and an affront to the U.S. flag.
The movement of kneeling during the anthem was popularized in 2016 by ex-San Francisco 49ers quarterback Colin Kaepernick in protest of racial injustice in America. Kaepernick's repeat protests last season proved divisive with Americans, but it wasn't until the president weighed in on September 22 that the situation escalated.
Speaking at a rally in Alabama, Trump said NFL owners should respond to kneeling players by saying "Get that son of a bitch off the field right now. Out, he's fired. He's fired!"
Trump's inflammatory choice of words sparked outrage from NFL players and the league itself. The NFL's commissioner, Roger Goodell, said Trump had shown an "unfortunate lack of respect for the NFL."
Before games last weekend, more than 200 players sat or knelt during the anthem, while other teams locked arms in united shows of defiance against Trump and the apparent threat to their freedom of speech.
Right-wing critics have derided NFL players' kneeling, saying it disrespects U.S. servicemen and women who fought for the country. A popular meme that has circulated on Twitter since September 24 shows an injured veteran, who had both legs amputated, with the caption: "This is the true face of a hero." Alongside the image, Twitter user Donna Warren wrote: "I wonder what this BRAVE American would give to stand on his OWN two legs just ONCE MORE for our #Anthem?"
However, speaking to BuzzFeed News, the veteran pictured, Marine Staff Sergeant John Jones, said he does not want his image to be used "to push a political agenda." He added, "That's why I put the uniform on, so people can do whatever they want in a lawful, peaceful manner."
Morgan Freeman stars in, and produces, the National Geographic docuseries The Story of Us, premiering October 11.