Detroit Police Officers Shot at With Assault Rifle, Six People Arrested
Six people have been arrested after police officers came under fire in Michigan.
Officers from the Detroit Police Department were shot at with an assault rifle in the city's west side on Thursday night.
Local media reported that police were investigating a white Dodge Charger with improper plates and a grey Jeep Grand Cherokee.
Police say the occupants from both vehicles began firing multiple shots at the officers with an assault rifle, before fleeing in an unknown direction.
Four were arrested soon after. Two more were arrested shortly after in a nearby house following the incident in the 15800 block of Robson.
No officers were injured.
In August, Newsweek reported how Detroit Police Chief James Craig said he welcomed his department's relationship with federal law enforcement agents being sent to the city to tackle rising crime.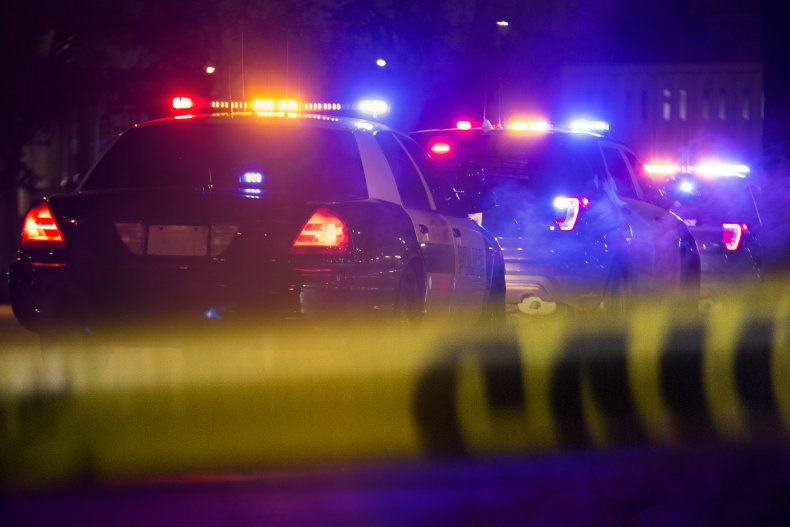 The Detroit Free Press newspaper reported there had been a sharp spike in violence in Detroit with shootings up 53 percent and homicides up by 31 percent. Almost 380 people were shot in the two months running up to the August report, with 63 dead as a result.
The Department of Justice (DOJ) had announced that federal agents would be sent to Detroit, as well as Cleveland and Milwaukee, to help tackle violent crime in the cities.
In an appearance on Fox and Friends, Craig said he welcomed the intervention and said the relationship between local and federal law enforcement is "not new."
He said: "We're excited about our continued relationship with our federal law enforcement partners.
"This is not new. Back in December of last year, I stood with Attorney General [William] Barr, stood with the heads of all the DOJ operations, FBI, DEA and we stood there as partners. And we're still partners. Nothing has changed."
Craig added that the change between then and now is the "renewed commitment" to enhancing efforts at combatting violent crime.
He also said there is also little support for defunding the police in the city—one of the main things Black Lives Matter protesters across the U.S. have been calling for.
He added: "No-one's talking to Detroiters. All this business about 'defund the police.'
"Talk to the average Detroiter and see what they have to say.
"The protesters are saying something totally different.
"What's going on in these other cities is shameful, but Detroiters want enforcement."
Newsweek has contact Detroit Police Department about the incident and is awaiting a response.