How Amber Heard Stands to Benefit From Johnny Depp Trial Break
Amber Heard may well have edged ahead of her ex-husband Johnny Depp in their ongoing defamation trial—and it all boils down to timing.
Depp, 58, sued Heard, 36 for $50 million over an op-ed she wrote for The Washington Post in 2018, in which she stated that she had been a victim of domestic violence. While Heard did not name Depp in the article, his lawyers have argued that it was clear she was referring to the actor. Heard is countersuing for $100 million for nuisance.
Heard took the stand at Virginia's Fairfax County Circuit Courthouse last week as she emotionally detailed the alleged abuse she had endured during her relationship with Depp. Heard and Depp have accused one another of domestic violence. They each deny the allegations.
Thursday also saw the fourth week of the high-profile trial ending with the news that there would be a week-long break in proceedings, as Judge Penney Azcarate has a previously scheduled engagement to attend. This, experts say, has given Aquaman star Heard the advantage, as her long list of abuse allegations will likely stick in the minds of jurors as they spend time away from the courthouse.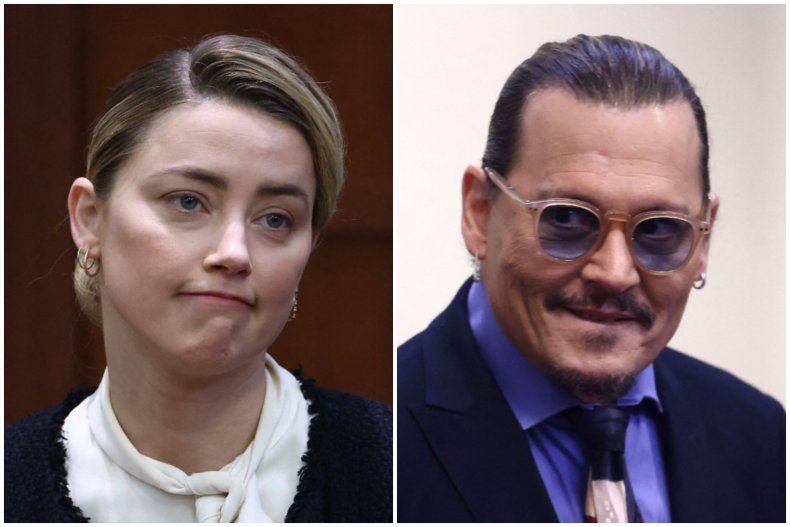 "That's the kind of thing lawyers worry about all the time and sometimes you get bad luck," NBC News legal analyst Danny Cevallos told NBC News. "This is a significant break and people are going to marinate in it [Heard's testimony]."
"What we hear last really does stick with us," Los Angeles jury consultant Richard Gabriel also told NBC News. "Instead of moving on to something else," such as another witness, "and focusing on that," jurors will have had Heard's testimony. on their minds for more than a week.
"That's a real thing," Gabriel added.
For this reason, being the party to get the last word in is a strategic advantage that attorneys often vie for.
"It's not a wash, it does favor her," Gabriel said. "The timing of trials is very important—when you introduce things, who gets to go last. Who speaks before a weekend. All that stuff matters."
This sentiment was echoed by Court TV host Julie Grant when she made an appearance on Good Morning Britain last week.
"Amber Heard's attorneys have done a masterful job in the ordering of their witnesses," said Grant. "What's going to happen here is the jury is going to be left thinking about Amber's story from the last two days in a row—very effective."
However, New Jersey-based lawyer Nancianne Aydelotte told The Guardian that the break could also provide some clarity for the jurors, who have had to sit through a bombardment of information over for several days.
"Two skilled actors on the stand as witnesses could be equally resonant without regard to exactly where the truth is in their narratives," said Aydelotte. "This is very challenging for jurors, who might find what the plaintiff said to be compelling and is then equally moved by the defendant."
Still, while Heard's testimony will have had an impact on jurors' decisions, she will be facing the cross-examination when she returns to court next week.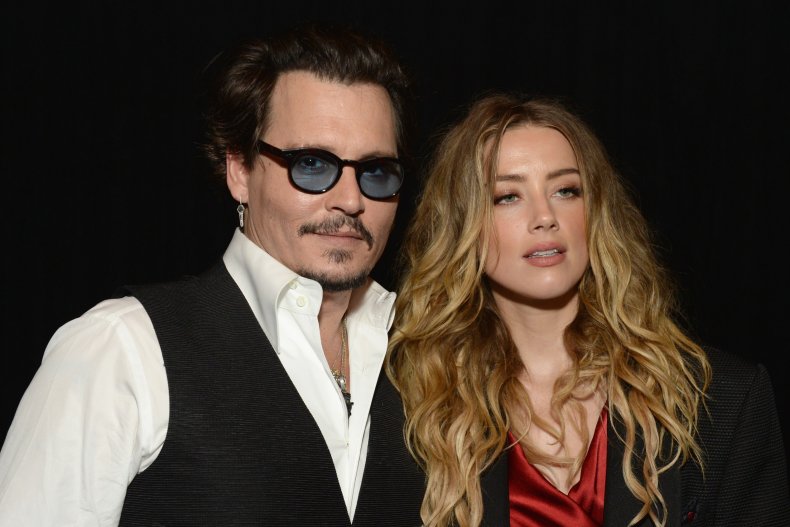 "Cross-examination will be the most telling part of her testimony," Grant told Good Morning Britain. "With cross, it's all unexpected, and when you're a good attorney, you're going to try to throw the witness off their game. Right now, Amber Heard is very much in control. If you think somebody is ahead right now, that could change."
Should Heard falter during cross, the advantage would return to Depp, who had alleged during his testimony that Heard was the abusive party in their relationship. That said, experts believe Heard may have done enough damage with her testimony.
"[Heard's] testimony was quite compelling," Southern California civil attorney Ryan Baker told NBC News. "Even if you're not a fan of Amber Heard and you're biased toward Johnny Depp, she has presented some fairly detailed, emotional, strong testimony."
Baker added that it's "hard to imagine that testimony won't be bouncing around the heads of jurors" during the break in the trial "at the expense of the prior evidence."