Stimulus Checks Were Passed by the House Two Months Ago. Where Are They?
Two months ago, by narrowly passing the HEROES Act, the House of Representatives approved a second round of direct payments being sent to somewhat ease the financial hardship coronavirus has wreaked across the United States.
The bill accounts for another round of stimulus checks to be distributed, of up to $1,200 per adult, similarly to those from the CARES Act.
The Internal Revenue Service has distributed millions of payments, with indications a second round could be paid more quickly than the first due to procedures having been set up already.
Despite this, millions of Americans are unclear as to whether further direct support is on its way.
In the time since the HEROES Act's House passage, the possibility of such payments has been touted by lawmakers from both sides of the aisle. Further relief looks set to come, though there is not consensus on what it will comprise.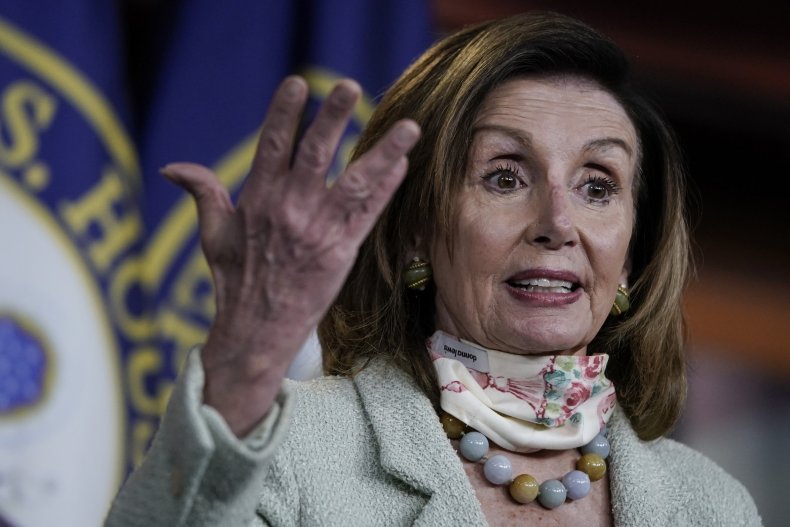 GOP push against the HEROES Act
From the outset, Republicans aligned themselves against the $3 trillion HEROES Act.
House Minority Leader Kevin McCarthy (R-CA) dismissed the legislation, insisting it "wasn't going anywhere."
He dismissed measures within it as being part of a "socialist wishlist," lamenting that it was "sickening that Democrats are using this opportunity to enforce their socialism."
"What is this bill that they just passed on Friday? Well, it's about pot. It's about prisoners. It's about politicizing election law, prioritizing illegal immigrants and pensions, he told Fox News, days after its passage in the House.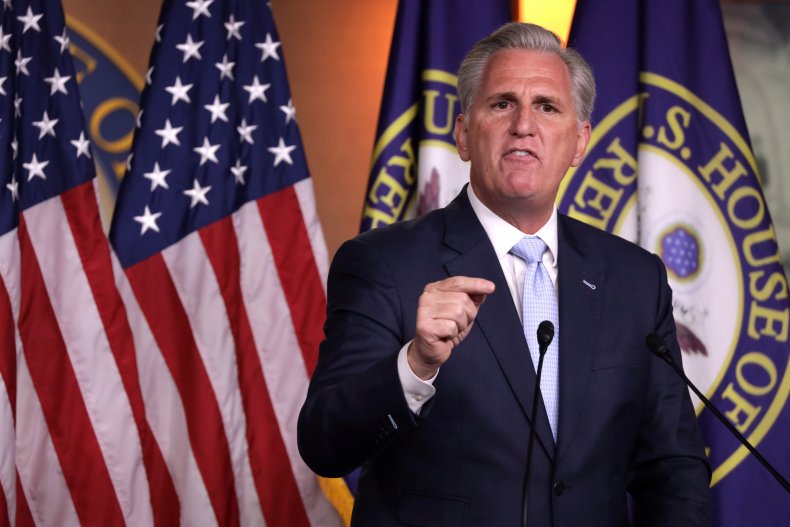 "These are all things that are socialist wishlist that they've been trying to pass long before COVID ever came to this land."
Senate Majority Leader Mitch McConnell (R-KY) similarly aligned himself against it, describing it as a "parade of absurdities that can hardly be taken seriously."
Sen. John Kennedy (R-LA) called the HEROES Act a "basically a remake of Western civilization bill."
On top of this, the White House even indicated President Donald Trump would veto the bill should it manage to get through Congress and reach his desk.
Calls for pause
Amid his combative tone against the HEROES Act, McConnell did not dismiss outright the potential for future relief.
His stance early on amounted to calling for a delay, rather than an outright rejection.
A pause, in order to see what the benefits of the prior legislation had been and what would be most effective to carry out next.
"Take a look at what we've done, see what's working, see what isn't," he said back in May.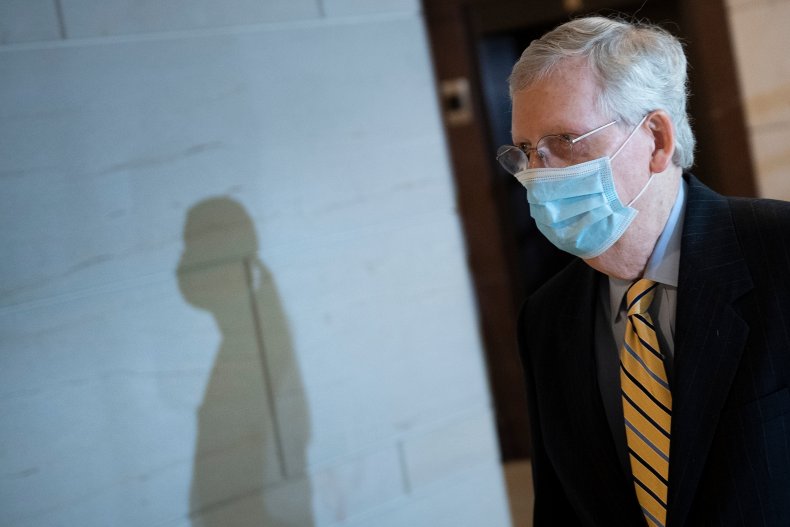 Pelosi, a major proponent of the HEROES Act, lambasted this stance by urging him to "tell that to the virus," in response to his calls to stall further action.
Senate Minority Leader Chuck Schumer (D-NY) also responded negatively to the suggestion, responding by asking: "What planet are they on?"
New York Democratic Representative Alexandria Ocasio-Cortez similarly called for action from the Senate Republicans earlier this week, urging McConnell to "GET TO WORK."
Sen. Lindsey Graham (R-SC) even suggested Senators needed to "get off our ass and get this done."
Indications of another bill
GOP lawmakers generally, despite unison in the stance against the HEROES Act, have suggested further financial support will be necessary in the pandemic.
Shortly after the HEROES Act passed the House, GOP senators had tentative conversations of what could happen next, as an alternative to the Democrat-led plan.
"We don't know when or exactly how big, but I think everybody believes that there will be future things we have to do to get the economy back," said Sen. Roy Blunt (R-MO) back in May.
Most recently, McConnell suggested another relief bill will be discussed next week by the GOP cohort in the Senate.
"When my members come back next week, we'll start socializing it with them, begin to discuss it with the Democrats and start the legislative process," he said.
"I think you can anticipate this coming to a head sometime within the next three weeks, beginning next week."
Pelosi has also suggested she believes another bill will be forthcoming.
Of Republican lawmakers, she said: "They know, they've made their overtures. They've also said publicly that 'this or that' should be in the next bill. So we anticipate we will have a bill."
Bipartisan support for checks
While not guaranteed, there has been a broad spectrum of support for checks to a certain extent.
The White House has indicated support, with the president having previously indicated they could be part of a "very generous" upcoming relief package.
Other Republicans also warmed to the idea, with Sen. Kevin Cramer (R-ND) previously stating: "If we can get some discretionary money into the market and the economy, that'd be a pretty good thing."
However, the parameters of the check may prove a point of contention.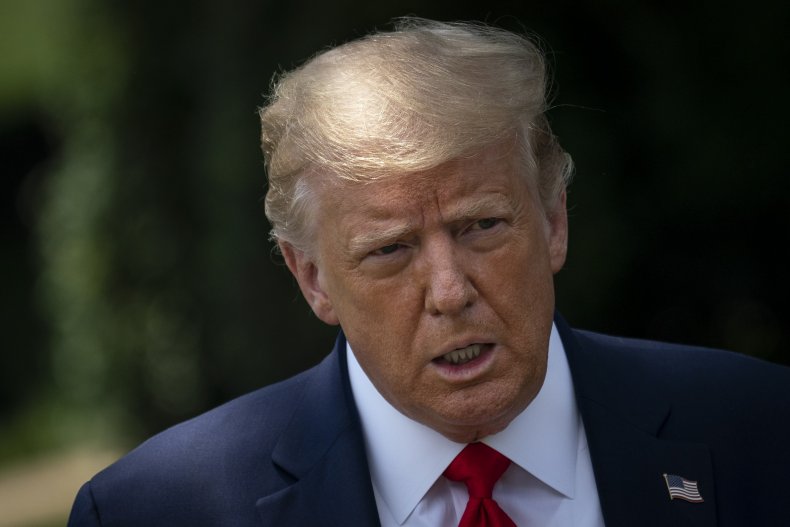 The CARES Act gave $1,200 payments to those eligible and earning under $75,000.
However, there have been suggestions this threshold could be lower for future payments.
McConnell has suggested the payments be focused upon those earning $40,000 or less, meaning millions who received support the first time might miss out on a second round.
The White House has indicated it would prefer a $1 trillion spending cap, which might also limit the parameters of a second set of payments, experts previously told Newsweek.
There have also been suggestions further stimulus could be targeted more at businesses as opposed to individuals.
Newsweek has contacted the White House, McConnell, Schumer, Pelosi and McCarthy for comment.
What the public wants
Amid the economic downturn, polling has consistently suggested Americans want to receive another round of support.
Nearly 50 percent of respondents in a recent survey said the pandemic had adversely impacted their income.
In a Morning Consult/Money Poll conducted earlier this month, with 2,200 respondents, 42 percent of those asked said a further stimulus check was necessary to help cover essential expenses.
This echoes previous polling from an FT-Peterson US Economic Monitor Survey, in which 76 percent of 1,000 respondents asked in May said it was important for them personally to receive another direct payment.
While a second round of payments is touted, some are yet to receive money from the first round, with suggestions they could be waiting until next year for the full amounts they are entitled to.
This comes as coronavirus cases surge across parts of the U.S., with some states having to pause reopening or reverse plans to lift lockdown measures. With the reopening having been hoped to boost the economy, these shifts could add further to the economic hardships being suffered.
The graphic below, from Statista, shows the ways in which people said they have been financially impacted by the pandemic.